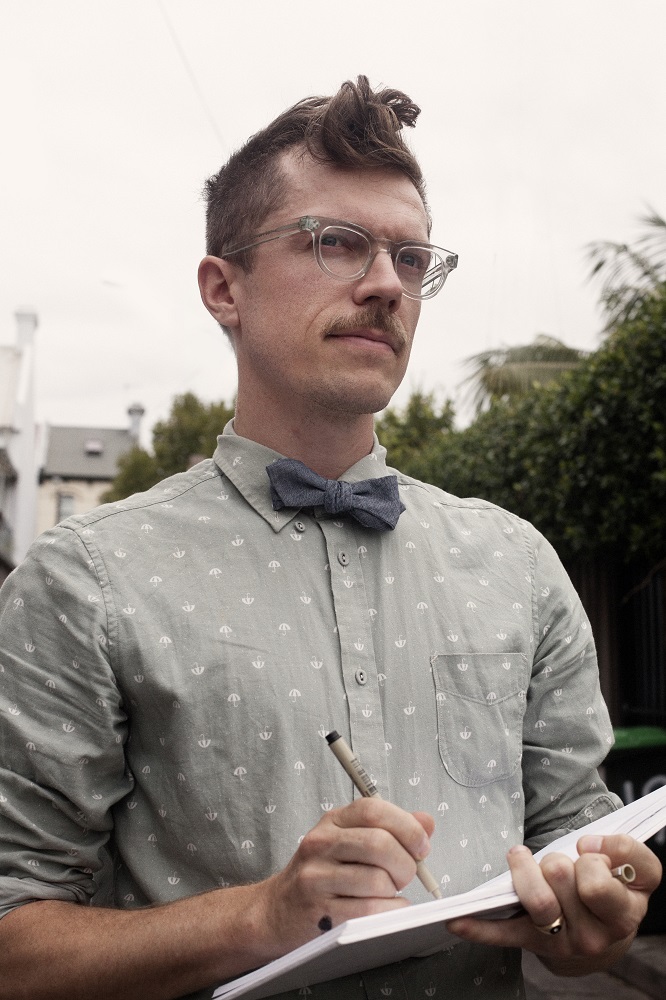 James Gulliver Hancock is a well-traveled illustrator known for his playful illustration style. His obsession with drawing everything in the world has seen him work for major projects around the globe, with his work appearing on billboards, TV commercials, ceramics, books, board games and more… He has traveled extensively including an overland journey from Sydney to London via Southeast Asia, China, Japan, Russia and Europe and most recently has been living in New York, where he has worked for a variety of high profile clients and taken to the city with his personal project, All the Buildings in New York.
How did you come to work for Lonely Planet Kids?
I've been doing illustration for a long time and I really love to do work that is informative, fun and approachable. I was approached by Weldon Owen to work on How to Be a World Explorer and later How to Be a Dinosaur Hunter for Lonely Planet when they first began publishing books for children in 2011. And now, with Lonely Planet running their own Lonely Planet Kids imprint since 2014, I am working on a flap book series with them that started with How Cities Work (Fall 2016) and will continue with How Airports Work, out in 2018. Lonely Planet is such a fun client to work for, especially now that we're doing these flap books, which was a childhood dream of mine to do.
You have a history of technical drawing. Is that how the idea for How Cities Work came into being?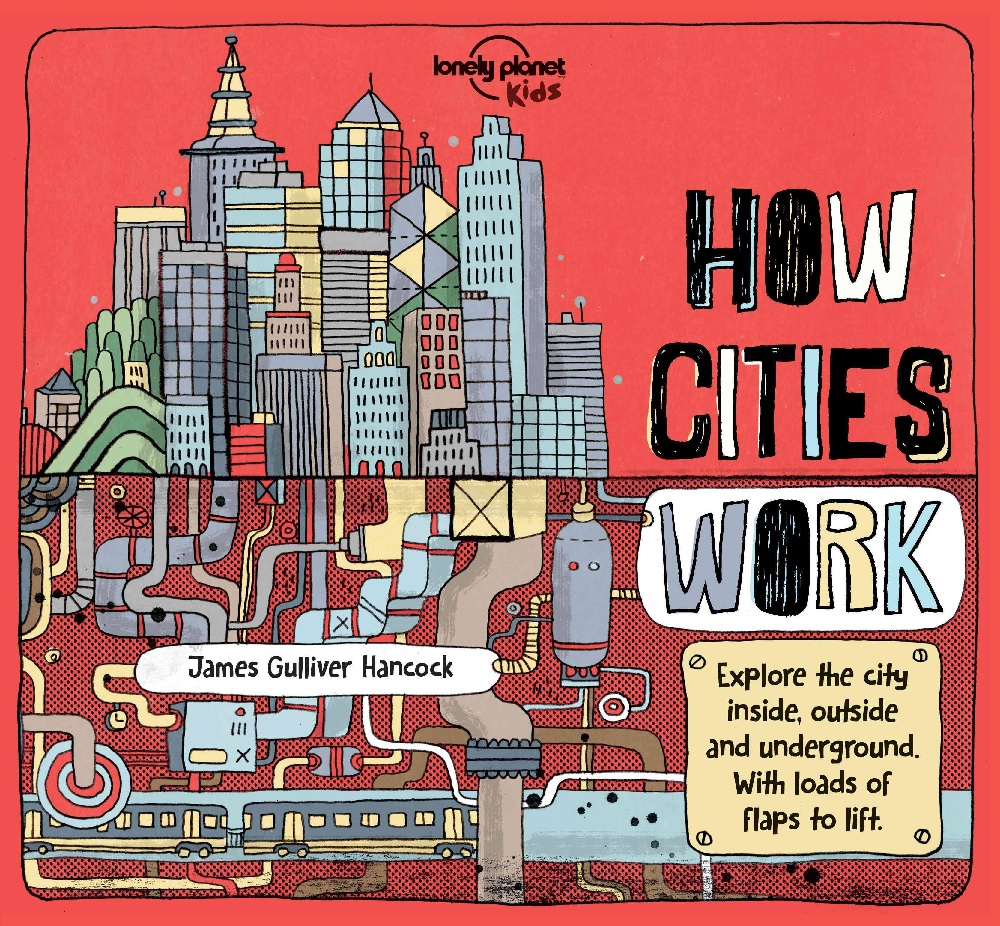 I definitely think my approach to drawing was an influence for the How Cities Work book. I loved technical drawing in school, but I also loved looser drawing and visual art. I'm always trying to marry the technical with the whimsical, and I think that approach works really well with the educational titles I'm doing with Lonely Planet. How Airports Work is a follow up to the How Cities Work book. I'll be working closely with my wonderful editor at Lonely Planet to develop a book that takes children through airports in a similar way we did for Cities.
What are you most excited about in working with Lonely Planet?
Lonely Planet is such a great company to work for as they have such an amazing history. I remember lugging Lonely Planet guidebooks around with me when I traveled by myself through Asia and Europe. It is exciting to work for clients that you've always had great respect for.