Shelf Awareness for Monday, April 25, 2011

News
Image of the Day: Great Graphic Novel Library Giveaway
During the Texas Library Association's annual conference in Austin, Tex., Eduardo Zepeda from Weslaco Public Library won the the Great Graphic Novel Library Giveaway, which included more than 700 hand-selected graphic novels from Diamond Book Distributors, as well as fixtures and furniture provided by Brodart. The collection also featured the entire list of graphic novel titles selected for TLA's Maverick Graphic Novel Reading List and the American Library Association's Great Graphic Novels for Teens list. The prize was sponsored by Brodart, Diamond Book Distributors and GraphicNovelReporter.com.

Pictured from left to right: Gene Ambaum (Unshelved), Michael Martens (Dark Horse Comics), Cindy Boyle (TLA Exhibits Manager), Carol Fitzgerald (GraphicNovelReporter.com), prize winner Eduardo Zepeda from Weslaco Public Library, Maribel Castro (TLA President), Emily-Anne Schulte (Brodart), Allan Greenberg (Diamond Book Distributors).


Notes: Borders Bonus Plan Approved; Reintroducing Nook Color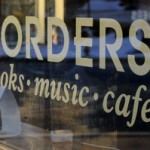 On Friday, Judge Martin Glenn of the U.S. Bankruptcy Court in Manhattan signed off on an amended executive bonus plan submitted by Borders Group (Shelf Awareness, April 15, 2011). The Wall Street Journal reported that Glenn said the revised packages, which "tie the $6.6 million in payments closer to the financial performance of Borders, were needed so Borders could 'maintain its experienced work force.' "

Andrew Glenn, a lawyer for Borders noted that "a layer of incentives was added to the bonuses, including tying the amounts to how much Borders is able to cut its rent costs. For instance, top managers will see higher bonuses if Borders is able to slash its rent by $10 million in both 2011 and 2012," the Journal wrote.

A Borders spokeswoman said the company was "pleased with the court's decision."

---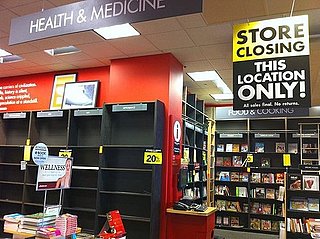 "Anthropologists eager to study the trappings of a dying culture should head straight to the corner of Park Avenue and 57th Street in New York City," wrote author Bill Morris in the Daily Beast. "There, in the windows of a doomed Borders bookstore, egg-yolk yellow signs shout EVERYTHING MUST GO! and 50-70% OFF!... Inside the store, clerks move in a sort of underwater daze while shoppers paw through the remaining merchandise--books that are hard to give away even at a 70% markdown, a sinking ship's bilge water, its bad bets, its worst-sellers, a big part of the reason why the company is bankrupt and the industry is in such disarray."

---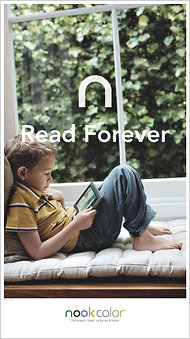 Barnes & Noble is "reintroducing" the Nook Color to consumers with a new ad campaign launching today. The New York Times reported the "hopeful message" on display is that "reading is changing, but it's not going away." No Barnes & Noble stores appear in the ads, "a nod to the transformation that is under way in the publishing industry."

"We really wanted to reach out to all the readers and get the message out about how wonderful reading is," said Sasha Norkin, BN.com's v-p for digital and channel marketing. "The world changes, technology changes, but people love to read, and we're giving them the best way to read."

---

South Carolina is "stuck lying in bed with Amazon," according to an editorial in the Florence Morning News that, while conceding "you have to do deals like this, or deals won't get done," also noted Amazon's tax break "is a different deal from cutting property taxes to some simple, lump sum (a process known in S.C. as fee-in-lieu), or twisting corporate arms into building a road or similar facility. Let a company get away with not collecting a tax? What's next? Voluntary compliance with environmental regulation or contract law? In the end, the bed that's been made is the one in which the state must lie. South Carolina has chosen to offer big incentives to big businesses contemplating a move to the state. It can't stop now. It's already on that slippery slope."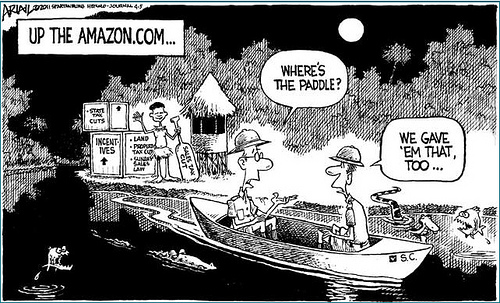 ---

The Patriot Ledger profiled the new owners of Westwinds Bookshop, Duxbury, Mass. Doug and Lydia Hart "took ownership of the store in Duxbury Marketplace on April 1 and plan to move across the street to a new storefront that effectively doubles its size."

"We didn't want to live in a town that didn't have a bookstore," said Brooke McDonough, who will help run the business.

---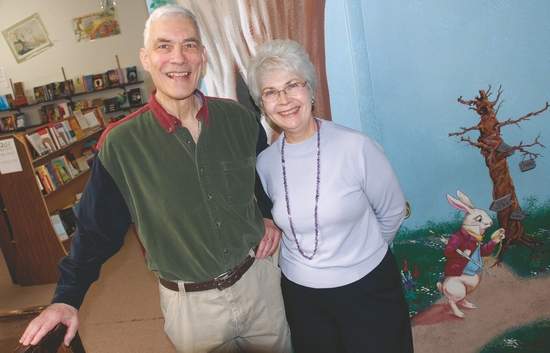 After 33 years in business, Through the Looking Glass bookstore, Glenwood Springs, Colo., will close at the end of what the Post Independent called the "and lived happily ever after" stage of life for co-owners Sharon and John Graves.

"This is the end and this is the beginning. We know that from books," said Sharon. "I love a new adventure. Just like a good book, it's time for a new beginning." She added that being a bookseller "wasn't about becoming a millionaire. I don't think anyone who owns a small business really thinks you're going to be a millionaire. It was about passion and about being part of something special. Something like being part of the community."

---

GigaOM took its shot at answering the question of our times--what is a book?--by looking at recent industry developments like Byliner.com, which made headlines recently with its publication Jon Krakauer's "long magazine-style article about the alleged irregularities involving a charitable effort by fellow mountain climber Greg Mortenson. The piece was available as a free download for the first 72 hours--and saw more than 50,000 copies downloaded--and then was expected to become a paid download."

"If you're an author," GigaOM suggested, "it's a time of incredible chaos, but also incredible opportunity."

---

Among the examples for its "Impossible Book Titles" weekend competition in the New York Times, Schott's Vocab offered The Life & Adventures of Eve's Mother and Havisham's Honeymoon. Reader suggestions quickly followed.

---

Transcripts from Jersey Shore (Delivered in the Style of Oscar Wilde). Flavorwire noted that Santino Fontana and David Furr, who star in a new Broadway production of Oscar Wilde's The Importance of Being Earnest, "have also embarked on a side project called 'Jersey Shore Gone Wilde,' a five-part series in which the pair reenact actual transcripts of Jersey Shore episodes."

---

Book trailer of the day: What's Eating Your Child: The Hidden Connection Between Food and Your Child's Well-Being by Kelly Dorfman (Workman).

---

Effective May 16, Greg Britton is joining the Johns Hopkins University Press as editorial director and will also be a senior member of the press's executive committee. He has led the publishing program at the Getty Museum since 2008. Before that, he was director of the Minnesota Historical Society Press.


Bankruptcy Auction Aftermath: Future for Memphis Davis-Kidd?
Could the Davis-Kidd bookstore in Memphis have a future after all? A bankruptcy auction last week split up the remaining Joseph-Beth Booksellers stores (Shelf Awareness, April 21, 2011). Robert Langley of Langley Properties acquired the Lexington, Cincinnati and Cleveland locations, while Gordon Brothers liquidation chain picked up the Memphis and Fredericksburg, Va., stores.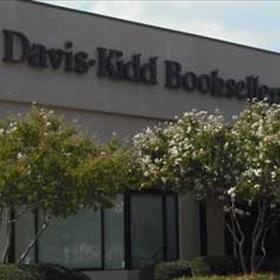 A hearing to seek approval of the auction results is scheduled for Wednesday at bankruptcy court in Lexington, but reaction in Memphis has been strong and survival alternatives are being debated in the press.

Davis-Kidd "has not only carved a place in the hearts of book lovers, but created a sense of place in the heart of East Memphis," the Commercial Appeal reported, adding with a note of regret that "the end" is near unless the landlord, Tom Prewitt, president and an owner of Laurelwood Shopping Center, "decides to help the only possible operator."

"We tried to reach out to the mall (Laurelwood) ownership prior to the closing of the auction and work out a deal, but were rebuffed," said Mark Wilson, CEO of Joseph-Beth Booksellers.

Wilson added that customer response has been strong since the auction: "Customers have been pouring out to the store, the general manager Eddie Burton and the team there. They are very upset... The Davis-Kidd following is very loyal, educated and are as community-focused as we are. It's been tough."

The Commercial Appeal also noted that Booksellers Enterprises--an entity of Langley Properties--would like to make Gordon Brothers an offer on the Memphis location. "That store cannot continue unless the landlord desires for it to, and fully participates with the successful bidder," said Lexington attorney Gary Barr, who represents Booksellers Enterprises. "Until he makes that decision, there's really not much to be done." Barr added that by "participate" he meant "tenant inducements" or concessions. Lack of participation by Prewitt was cited as the primary reason Langley didn't bid for the Davis-Kidd store.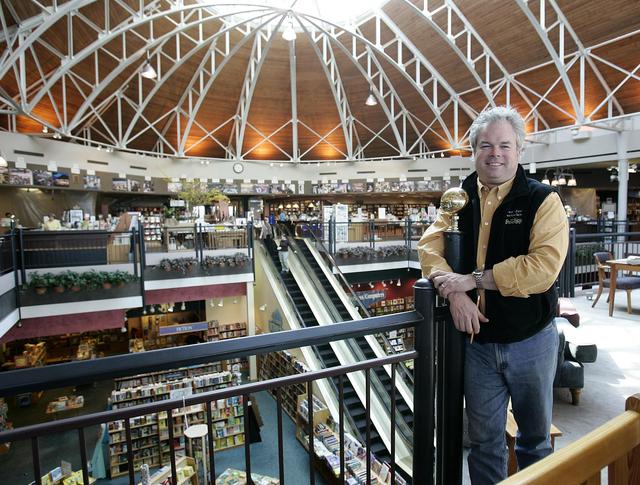 Complicating the issue is the fact that Prewitt was part of the financing team behind the auction bid of Joseph-Beth's founder Neil Van Uum "and the only other bidder intending to keep the stores open," reported the Lexington Herald-Leader, which also noted: "Any scenario of keeping Davis-Kidd open as a going concern 'doesn't work as it should without Mr. Prewitt's participation,' Barr said. Asked how strongly Booksellers Enterprises wanted to buy and operate Davis-Kidd, Barr said, 'There is certainly an appetite for that on the right terms.' "

Local support for Davis-Kidd is strong. A Memphis Flyer article, headlined "When Bad Things Happen to Good Stores," called it a bookstore "that seemingly does everything right, defying the digital age with customer service from a helpful staff in their aprons, the Bronte bistro, and browsing spaces tucked into 20,000 feet of space. And local authors have no better friend than Davis-Kidd (and Burke's), host of numerous book signings and the long-time sponsor of Memphis magazine's annual fiction contest."

"We have until next week when it changes hands," said general manager Burton. "It's kind of up to Laurelwood now. That's where we're putting our hope.... We've been successful. The problems lie above us."

On Memphis magazine's blog, Marilyn Sadle called Davis-Kidd a city landmark, observing that the bookshop "is more than a bookstore. For many Memphians--as well as their out-of-town guests--it's a destination in itself, an escape for bibliophiles, a meeting hub for friends, a happy place for kids, and a second home to some 40 employees who are surely among the best in the business.... For now, the bookstore's future is uncertain. What is certain is that Memphis cannot afford to lose this civic jewel, which has made Memphis a better place for a quarter of a century. Dare we hope for a second chance from the Lexington judge next week? As one employee said, 'We're going about business as usual and waiting to see what happens Wednesday. Fingers crossed.' "


Obituary note: Ellen Shapiro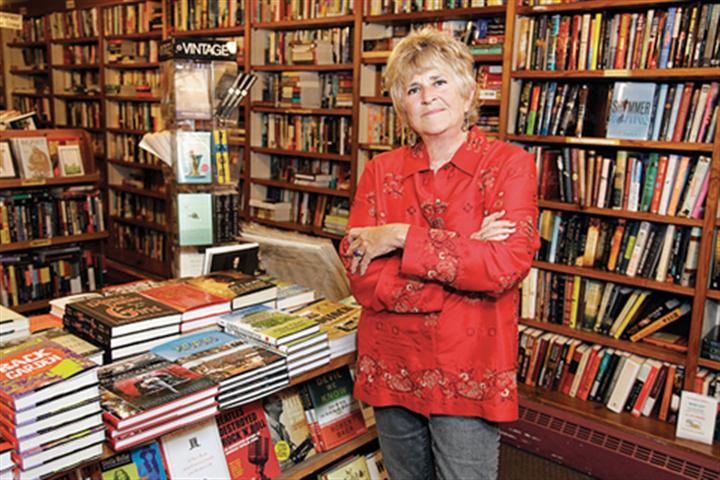 Ellen Shapiro, a founding owner of the Golden Notebook Bookstore, Woodstock, N.Y., died on April 5 after a long illness. She was 66.

The Golden Notebook opened in 1978, and Shapiro ran the store as co-owner for 32 years. She sold the store in 2010 to Jackie Kellachan. For many years, she was on the board of directors of the Ulster Literacy Association, was a founding member of two local book clubs and helped coordinate a book club group for women at the Danbury Federal Prison in Connecticut.

The store remarked that Shapiro "read early and loved books" and much of her life was centered on the written word. "An adventurous spirit, Ellen lived her life and confronted her illness with strength, courage, humor and grace."


Media and Movies
Media Heat: Philippa Gregory on the Today Show
Today on NPR's Tell Me More: Traci Foust, author of Nowhere Near Normal: A Memoir of OCD (Gallery, $24, 9781439192504).

---

Today on NPR's Diane Rehm Show: Garrett Graff, author of The Threat Matrix: The FBI at War in the Age of Global Terror (Little, Brown, $27.99, 9780316068611).

---

Today on NPR's Talk of the Nation: Jim Lacey, author of The First Clash: The Miraculous Greek Victory at Marathon and Its Impact on Western Civilization (Bantam, $26, 9780553807349).

---

Today on OWN's Gayle King Show: Shirley MacLaine, author of I'm Over All That: And Other Confessions (Atria, $22, 9781451607291).

---

Tonight on the Colbert Report: Rep. Ron Paul, author of Liberty Defined: 50 Essential Issues That Affect Our Freedom (Grand Central, $24.99, 9781455501458). He will also appear on the View.

---

Tonight on the Tonight Show: Jillian Michaels, author of Unlimited: How to Build an Exceptional Life (Crown, $26, 9780307588302).

---

Tomorrow morning on the Today Show: Philippa Gregory, author of The Red Queen (Touchstone, $25.99, 9781416563723).

Also on Today: Kara DioGuardi, author of A Helluva High Note: Surviving Life, Love, and American Idol (It Books, $24.99, 9780062059895).

---

Tomorrow on NPR's Diane Rehm Show: James Stewart, author of Tangled Webs: How False Statements are Undermining America: From Martha Stewart to Bernie Madoff (Penguin Press, $29.95, 9781594202698).

---

Tomorrow on NPR's Fresh Air: Diana B. Henriques, author of The Wizard of Lies (Times, $30, 9780805091342).

---

Tomorrow on Tavis Smiley: Katie Couric, author of The Best Advice I Ever Got: Lessons from Extraordinary Lives (Random House, $26, 9780812992779).

---

Tomorrow on the Colbert Report: A.C. Grayling, author of The Good Book: A Humanist Bible (Walker, $35, 9780802717375).

---

Tomorrow on Nightline: Tracy Ross, author of The Source of All Things: A Memoir (Free Press, $26, 9781439172971).


Television: Martin to Write Clash of Kings Battle Episode
"Looks like I'll be writing the Battle of the Blackwater. David [Benioff] & Dan [Weiss] give me the easy stuff," George R.R. Martin wrote last week on his blog, shortly after HBO's announcement that Game of Thrones had been renewed for a second season.

Variety reported that Martin will tackle "a huge army/navy slugfest that takes up several chapters in the second book, A Clash of Kings (and could be, um, expensive).... This is great news for Martin and for the show's insta-fanbase, but one question a lot of folks who've read the books have been asking is how in the world they're going to do a third season of this series. A Storm of Swords is 1,100 pages long and there's not a page without some vital piece of information."


Movies: Savages
Director Oliver Stone's "killer cast" for Savages, adapted from Don Winslow's bestselling novel, may include the Pulp Fiction reunion of John Travolta and Uma Thurman. Deadline.com reported that they are "in talks" to join an ensemble cast that includes Blake Lively (The Town), Taylor Kitsch, Aaron Johnson, Salma Hayek and Benicio Del Toro. The film begins production in early July.


Books & Authors
Awards: Hugo Nominees; Schwartz Children's Book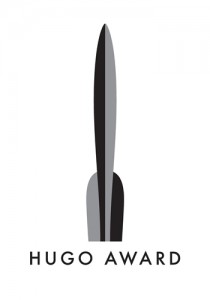 Nominees for the 2011 Hugo Awards and the John W. Campbell Award for Best New Writer have been named. Winners will be announced August 20 in Reno, Nev., during the Hugo Awards Ceremony at Renovation.

Finalists for best novel are Blackout/All Clear by Connie Willis (Ballantine Spectra), Cryoburn by Lois McMaster Bujold (Baen), The Dervish House by Ian McDonald (Gollancz; Pyr), Feed by Mira Grant (Orbit) and The Hundred Thousand Kingdoms by N.K. Jemisin (Orbit).

The John W. Campbell Award for Best New Writer nominees are Saladin Ahmed, Lauren Beukes, Larry Correia, Lev Grossman and Dan Wells.

---

Finalists for the 2011 Ruth and Sylvia Schwartz Children's Book Awards, which recognize artistic excellence in writing and illustration in English-language Canadian children's literature, have been announced. This year marks the 35th anniversary since Mordecai Richler won in 1976 for Jacob Two-Two Meets the Hooded Fang. The winners will be named May 26. You can find the shortlists here.


IndieBound: Other Indie Favorites
From last week's Indie bestseller lists, available at IndieBound.org, here are the recommended titles, which are also Indie Next Great Reads:

Hardcover

Night Road: A Novel by Kristin Hannah (St. Martin's Press, $27.99, 9780312364427). "This is the moving story of twins Mia and Zach, their mother Jude, and their friend Lexi, whose lives are forever changed on Night Road. A bad decision involving drinking and driving results in a tragedy that paralyzes them with guilt. Only when they learn to forgive can they begin to pick up the pieces of their lives."--Fran Wilson, Colorado State University Bookstore, Fort Collins, Colo.

Deep Future: The Next 100,000 Years of Life on Earth by Curt Stager (Thomas Dunne Books, $25.99, 9780312614621). "Stager, a scientist who drills down into the earth and reads what the layers tell us about the history of the environment and climate change, uses that information to speculate on what the future might be like. The results are not as predictable as one might think. Neither the ardent environmentalists who see the end of life on the horizon, nor the naysayers who think the whole idea of climate change is bunk, will be vindicated. Stager doesn't so much think outside the box as reshape and extend the box and provide a useful additional perspective on a complicated and unavoidable issue."--Jonathon Welch, Talking Leaves, Buffalo, N.Y.

Paperback

I Thought You Were Dead: A Love Story by Pete Nelson (Algonquin, $13.95, 9781616200480). "Dante may have had his Beatrice, but Paul Gustavson has Stella, a venerable pooch who is his guiding light for matters of the mind and heart. Their ongoing dialogue is smart, sweet, and poignant, and together they take on their fears of thunderstorms and seedy bars (hers) and normal, loving relationships without the buffer of alcohol (his), each bringing out the best in each other. This book is clever, heartwarming, and engaging."--Emily Crowe, Odyssey Bookshop, South Hadley, Mass.

For Ages 4 to 8

Strange Creatures: The Story of Walter Rothschild and His Museum by Lita Judge (Hyperion, $17.99, 9781423113898). "Walter Rothschild, a shy boy who barely spoke, was the son of one of the richest bankers of the mid-19th century. But Walter didn't need words to study the animals he loved in the garden of his parent's large estate. If it crawled, slithered, or flew, Walter was observing it. As an adult, he founded a museum and left a legacy devoted to a wide diversity of species. Magnificent!"--Beverly Bauer, Redbery Books, Cable, Wis.

[Many thanks to IndieBound and the ABA!]


Book Review
Book Review: Saints and Sinners
Saints and Sinners: Stories by Edna O'Brien (Back Bay Books, $13.99 trade paper, 9780316122726, May 9, 2011)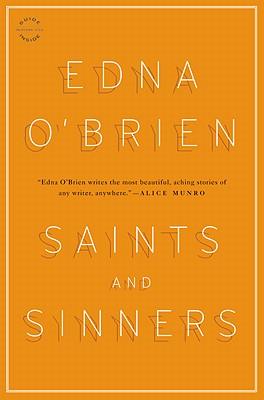 Joyce, Trevor, Toíbín. One could be forgiven the belief that all of the greatest Irish short story writers are men. But a few hours with Edna O'Brien's latest collection, most of them set in her homeland, is the ideal antidote to that unwarranted conclusion.
One of O'Brien's preoccupations in the 11 stories of Saints and Sinners is the frictions that arise from Old World class differences. In "Inner Cowboy," she tells the story of Curly, a simple young man who's a witness to an environmental accident and soon becomes ensnared in the effort to conceal it. "Green Georgette" is the wickedly funny account of a disastrous afternoon tea a village woman and her daughter attend as guests of the local banker's pretentious wife. Uneasily waiting in an upscale Dublin hotel for the arrival of a famous poet, librarian Miss Gilhooley muses in "Send My Roots Rain" on "the changes that had occurred in their country, changes that were not for the better. Money, money, money. The rich going to lunch in their helicopters, chopping the air and shredding the white mist."
Though the personal dominates over the political in these stories, O'Brien doesn't refrain entirely from exploring a subject that's an unfortunate fact of Irish life. "Black Flower" obliquely touches on Ireland's history of sectarian violence ("the long grim chain of reprisals") through the tale of an IRA fighter who was a "young invincible buccaneer" when he entered prison and now appears "aging and dredged, everything locked inside him" to the woman who taught him painting there and with whom he's begun a relationship.
Not all of O'Brien's stories follow a conventional path, as in "Madame Cassandra," the stream of consciousness rant of a woman on the way to consult a fortuneteller, seeking to confirm the depth of her husband's infidelity. "Plunder" is a brief, terrifying portrait of a group of children who find themselves at the mercy of an invading army.
The collection closes with two strong stories that share the theme of family schisms and illustrate O'Brien's skill when it comes to matters of the heart. "My Two Mothers" sketches the conflict between a mother who "insisted that literature was a precursor to sin and damnation" and her daughter, a writer who "believed it was the only alchemy there was." In "Old Wounds," one cousin traces the course of a family feud, realizing in the midst of it that "with so many dead, there was no need for estrangement anymore."
Marrying deceptively simple prose to the gift of keen insight into the lives of her complex characters, Edna O'Brien reaffirms her place in the company of Ireland's most esteemed writers. --Harvey Freedenberg
Shelf Talker: In her latest collection, Edna O'Brien shows she's every bit the equal of some of Ireland's short story masters.


Deeper Understanding
The Nitty Gritty: E-Reading Habits, Two Surveys
In January, when the Google eBooks/indie bookstore partnership had been launched for about a month, I wondered how quickly it was catching on and how people were doing their e-reading in general. The answer is of no small interest to independent booksellers--as Verso's 2010 Survey of Book-Buying Behavior reported, indies have more mindshare than the chains or online retailers. The question du jour is how to turn that mindshare into marketshare, and the Google/ABA partnership could be part of the answer. With all that in mind, I decided to conduct a survey of my own. Primarily via Twitter and tumblr, I sent out a four-question survey:
Where do you get your e-books?
What device(s) do you use to read e-books?
What is your favorite thing about e-books/e-reading?
What is your least favorite thing about e-books/e-reading?
Fast forward to earlier this month, when the ABA announced that Google would become the exclusive supplier of e-books for IndieCommerce stores. I realized that I had never reported back on the results of the survey--and that, if I ran it again, there might be some interesting shift. The surveys netted slightly over 200 respondents each. Because the survey was created to be anonymous, there's no way to tell how many of the respondents answered both. It's safe to assume some overlap, because it was sent out to the same initial group of readers (i.e., anyone who follows me on Twitter or tumblr), but one of the beauties of the Internet is the ripple effect--retweets and reblogs meant that it reached readers not in my immediate circle. Keep in mind the following: the surveys took into account that people get their e-books from more than one place and read on more than one device, so percentages add up to more than 100%; there was an "other" option on questions 1 & 2, but that data obviously doesn't map nicely so it's excluded here. You can see a summary of the responses, along with qualitative data, here.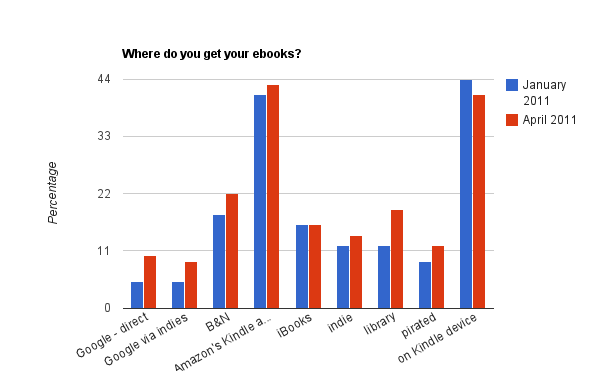 It's nice to note that in just three months the number of folks getting their e-books from indies using Google has nearly doubled, and as more stores experiment with promoting e-books that number is bound to grow. Additionally, the now widespread use of agency pricing (between these two surveys Random House joined the ranks) will make pricing less of an issue and, hopefully, encourage more folks to buy where they shop. Another interesting increase is the use of library e-books, especially in light of the recent kerfuffle over HarperCollins's move to restrict the lifespan of library files.
As you can see, usage didn't shift much on e-reading devices, except for smartphone use (+10%) and computer use (+7%). The first one is, I think, less surprising than the second. As folks get used to the idea of multitasking with their phones and as reading apps get better and more widely available, this number is bound to continue increasing. I was surprised to see that desktop reading is up--you couldn't pay me enough to spend any more time sitting in front of my computer than I already do. But for some, particularly those who don't want to invest in a fancy uni-tasker that will probably be out of date within months, if not weeks, a computer is a safe and easy choice. It has also taught me that I know next to nothing about the desktop e-reading options--more coming on that in a future column. I would like to get excited about the fact that Kindle use is down a little bit, but I don't trust it to be anything more than variation in respondents from the first survey to the second.
I was fascinated by what people chose for their single favorite and least favorite thing about e-reading. Unsurprisingly, convenience/portability was a clear winner (68% in January; 64% in April), with immediate access/gratification second (20% both surveys). On the first survey, what I call the "wonders of technology" (font resizing, backlighting for reading in bed, flexible viewing options, etc.) came in at around 10%, but was less than 5% three months later.
Readers' least favorites were more split. Formatting and feature issues (in particular pagination and lending) were in the lead at 29% and 24%; 18% and 20% of people missed the physical object (I hear ya!), and the inevitable failures of technology (recharging, reading on a screen, can't get it wet, etc.) came in at 17% and 18%. DRM went up from 11% to 18%, and pricing from less than 5% to 7%.
The second time around, many people were particularly upset about geographical restrictions, and across both surveys readers are frustrated by their lack of ability to lend (all of which I counted as a vote against DRM in the above percentages). While there are new sites like eBook Fling designed to help you legally share with folks you don't know, users want to be able to lend to their friends and family, regardless of device. In terms of format/feature issues, readers are most peeved by lack of covers and pagination.
The various mentions of DRM on the first survey got me wondering, so I added an optional fifth question to the second survey: please define DRM in your own words. Roughly 60% answered, and 52% made a serious attempt to answer (I did appreciate the more lighthearted responses, "Dreamy Real Men" being a personal favorite). The response was overwhelmingly negative, as you might expect. For both laughs and sighs, you can read the variety of answers on the fourth tab of the public spreadsheets. I encourage publishers in particular to take a look--you might be surprised by what you see.
While these results are by no means scientific, they illustrate some of the present realities of e-reading. Amazon, both with its app and its device, is largely in the lead; piracy has a presence (but a very small one); and libraries are playing an increasingly important role. Devices for the most part are holding steady, but more and more readers are turning to their most integrated technology (i.e., phones and computers) for their e-book needs. Of course, who knows what that will look like in another three months--maybe I'll run the survey again and find out!--Jenn Northington