Shelf Awareness for Thursday, August 25, 2011

News
Image of the Day: Ready for Prime Time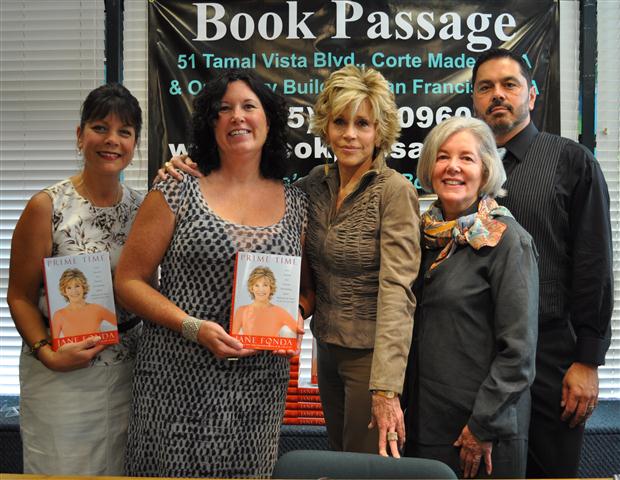 Last Thursday, Book Passage, Corte Madera, Calif., hosted a breakfast staring Jane Fonda, whose new book is Prime Time: Love, Health, Sex, Fitness, Friendship, Spirit: Making the Most of All of Your Life (Random House). The event sold out, with more than 125 people attending, and Fonda signed hundreds of books. Here in a post-prandial pose: Fonda (c.) with Book Passage owner Elaine Petrocelli (second from r.) and booksellers Marguerita Castanera, Karen West and Calvin Crosby.


Notes: BAM Buying 14 Borders Leases; Just Books Closing
Books-A-Million plans to buy the leases of 14 Borders Group stores for a total of $934,209, according to Bloomberg. Some of the stores--including ones in Portland, Maine, Canton, Ohio, Concord, N.H., and Mays Landing, N.J.--are far outside BAM's traditional Southern territory. The agreement is dependent on bankruptcy court approval by next Monday.

BAM had tried to buy 30 locations when Borders announced it was closing, but that deal ended. Since then, BAM has taken over a handful of Borders locations. Borders lawyers said that the deal for the 14 stores will gain Borders more money than if the leases were sold individually at auction.
---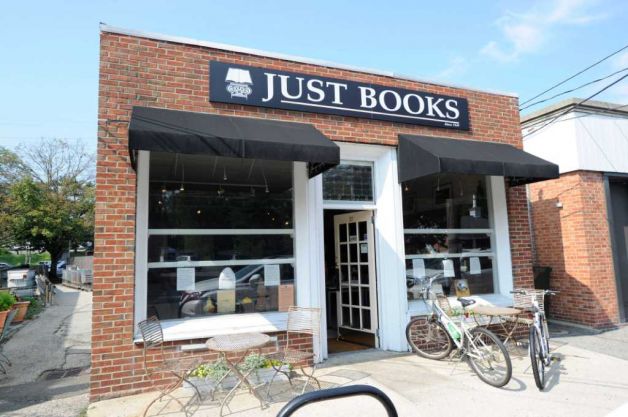 Sad times in Greenwich, Conn., where Just Books will close by the end of the month, according to Greenwich Time. Owner Marion Boucher Holmes said that sales had dropped significantly in the past 10 months and had an unusual explanation: the increasing popularity of iPads. She told the paper: "We were always dealing with the Kindle and Amazon, but the iPad has really accelerated. Old Greenwich is a small community, and if you start losing 25 to 30 percent of your readers to the electronic medium, the business is just not sustainable."

Just Books was founded in 1949 and owned for many years by Warren Cassell, who died in February at age 80. In 2002, Cassell sold the store, located in downtown Greenwich, to Jenny Lawton. Lawton opened Just Books Too in Old Greenwich, then closed the original downtown location in 2005, and renamed Just Books Too Just Books. Boucher Holmes bought the store in 2008.
---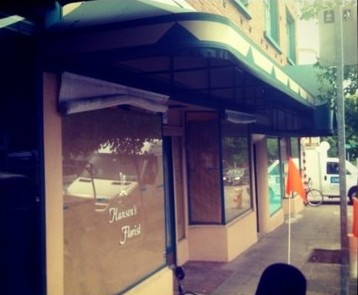 Delicious news from Seattle: the Book Larder, a bookstore devoted to "all things culinary," will open in October, according to Seattle Met. The owner is Lara Hamilton, who used to work for the late Kim Ricketts, founder of Kim Ricketts Book Events. The store is taking shape at 4252 Fremont St. N. See photos on Seattle Met.
---
Nebraska Book Company's "packaged" bankruptcy is moving along. On Tuesday, the judge overseeing the case approved a vote by creditors on the company's plan to let bondholders take over the Nebraska Book Company, according to Bloomberg.

The company operates 290 college stores, has 2,500 bookstore customers for its textbook division and has 1,600 technology platforms and e-commerce sites used by various bookstores. It filed for chapter 11 bankruptcy reorganization in June, citing in part declining sales at off-campus stores.
---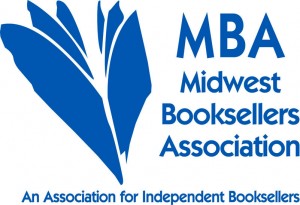 The Midwest Booksellers Association is changing its name to the Midwest Independent Booksellers Association. The change becomes official at the organization's trade show September 22 and 23 in Minneapolis, Minn.

The association said that "adding 'independent' to our name will underscore our value within the bookselling industry and serve as a constant reminder to everyone we work with that our mission is to support independent bookstores." The future MIBA will develop a new logo and website to reflect the change.

MIBA now joins seven of the eight other regional booksellers associations that have added "independent" to their names over the past decade. The lone holdout is the Pacific Northwest Booksellers Association.

This is the second name change for the association, which was founded in 1981 as the Upper Midwest Booksellers Association, a name it bore for nearly a quarter of a century.
---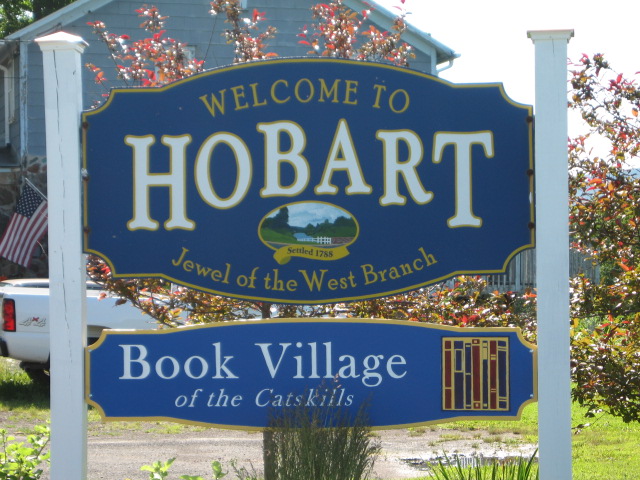 Buon'idea del giorno (o della settimana): in honor of the 150th anniversary of the unification of Italy, Hobart Book Village is celebrating Italian Week this week in the bookstores along Main Street in Hobart, N.Y. Most events take place in the Hobart International Bookport, owned by Elda Stifani, who was born and raised in Milan and is a former European Union ambassador to the U.N.

Bookstores are displaying and offering for sale books about Italian history, art, music, poetry, as well as mysteries. Events include lectures accompanied by food and music (one example: a lecture on the Jews of Italy accompanied by a sampling of Jewish Italian food and background music); a reading from Giorgio Bassani's The Garden of the Finzi Continis and a showing of the movie based on it; and showings of a variety of other Italian films.

---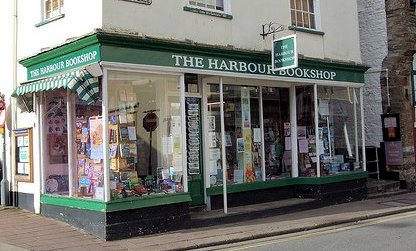 Pooh saves the day! Last week's news about the impending closure of the Harbour Bookshop, Dartmouth (Shelf Awareness, August 19, 2011), which was opened 60 years ago by Christopher Robin Milne, may have been premature. The Bookseller reported that news of the shop's troubles "has received widespread press coverage in regional and national media" and owner Rowland Abram "has had interest from more than one buyer and has had a discussion with the heritage group Dartmouth and Kingswear Society, which wants to preserve the bookshop." A Save the Harbour Bookshop Facebook page has also been set up.

---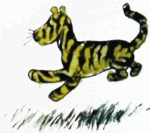 Flavorwire was also in an A.A. Milne mood, offering a literary mixtape for Tigger and noting that "someone who bounces all day long would have to listen to the most spastic, bounding modern indie rock and pop songs he can get his paws on. After all, all that bouncing is hard work, and even a Tigger needs a little musical boost once in a while. Or, if we know him, all the time. Tigger is certainly not one for moderation. His iPod is filled with nothing but fun-fun-fun! Here's what we think he would boast, bounce, and eat extract of malt to."

---

Since no buyers have thus far made an offer for London's doomed Travel Bookshop--which gained notoriety as Hugh Grant's workplace in the 1999 film Notting Hill (Shelf Awareness, June 16, 2011)--"a group of writers and poets are volunteering to work for free, one day a week, if an investor can come forward and buy the shop," the Kensington & Chelsea Chronicle reported. Time is running out, however, since the bookstore launched its closing sale on Monday.
---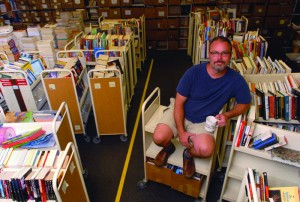 The Arizona Daily Sun profiles Matt Christiansen, supervisor of the book department at Bookmans Entertainment Exchange, Flagstaff, Ariz. Our favorite part: the lengths to which he went to land a job at Bookmans nearly 20 years ago. Christiansen confessed to not working at a library, as he had indicated on his resume. "Really I had just spent a lot of time at the library," he told the paper. Moreover, he read the manager's book recommendations and then dropped the names of those titles during his interview. "She said, 'Oh, I love those books too!' "
---
The St. Louis Independent Bookstore Alliance is holding its second "indie bookstore cruise," a day-long tour of four bookstores. The cruise, via bus, sets sail on October 22.
---

Are fiction readers better people? A research team at the University of Toronto "established that fiction isn't just enjoyable; it enhances your ability to empathize with others and understand life," the Yorkshire Post reported.

---

NPR's Heller McAlpin recommended "5 smart, playful summer books" for readers "who like to fire up not just the barbecue but also their brains."
---

Malaprop's Bookstore, Asheville, N.C., offered some late summer reading suggestions at Our State magazine.
---
Book trailer of the day: The Language of Flowers by Vanessa Diffenbaugh (Ballantine), which blossomed officially on Tuesday.


Obituary Note: Barbara Drummond Mead

Barbara Drummond Mead, president of Reading Group Choices, died on Tuesday. She was 51.

Mead worked as a bookseller and event organizer at McIntyre's Books, Pittsboro, N.C., and Covered Treasures Bookstore, Monument, Colo., before buying Reading Group Choices in 2005 with her husband, Charles Mead. Through Reading Group Choices, she helped reading groups pick and discuss titles and helped publishers reach the groups.

A funeral service will be held tomorrow at 11 a.m. at Christ Church Parish--Kent Island, 830 Romancoke Road, Stevensville, Md. 21666. Memorial contributions may be made to the Chesapeake Bay Environmental Center, P.O. Box 519, Grasonville, Md. 21638; Christ Church Parish--Kent Island, 830 Romancoke Road, Stevensville, Md. 21666; the Epilepsy Foundation, 8301 Professional Place, Landover, Md. 20785; or the American Cancer Society, Mid-Atlantic Division, 92 Read's Way, Suite 205, New Castle, Del. 19720.




Media and Movies
Radio: Stephen King Gets Political
Author and radio station owner Stephen King plans to launch a new show he hopes will "burn some feet once in a while--make some people a little bit angry. There are some people who deserve to be taken to the woodshed from time to time." At the same time, he said, "We're going to try to be informative. We're gonna be provocative. We're going to be amusing, and we're going to try to be a positive community force."

The Bangor Daily News reported that King's Zone Radio Corp. will launch The Pulse Morning Show on WZON 103.1 FM and 620 AM September 12, airing 6-10 a.m. weekdays and streaming online.

The show's co-hosts will be Pat LaMarche, former journalist, columnist and gubernatorial candidate; and Don Cookson, former reporter and 2004 Green Party v-p candidate with Ralph Nader's presidential campaign.

"Nothing is more fun than standing up to a bully. There's an awful lot of bullying going on out there right now," said LaMarche, who told the Daily News "the show would target politicians and public officials in Augusta and Washington, D.C., who push around Maine residents, especially those struggling with the welfare system."





This Weekend on Book TV: The Deal from Hell
Book TV airs on C-Span 2 this week from 8 a.m. Saturday to 8 a.m. Monday and focuses on political and historical books as well as the book industry. The following are highlights for this coming weekend. For more information, go to Book TV's website.

Saturday, August 27

9 a.m. Kent Masterson Brown presents his book One of Morgan's Men: Memoirs of Lieutenant John M. Porter of the Ninth Kentucky Cavalry (University of North Carolina Press, $27, 9780807872093). (Re-airs Saturday at 8:30 p.m., Sunday at 1 p.m. and Monday at 4 a.m.)

11:30 a.m. Lindsey Apple talks about her book The Family Legacy of Henry Clay: In the Shadow of a Kentucky Patriarch (University Press of Kentucky, $35, 9780813134109). (Re-airs Sunday at 12 a.m.,10:30 a.m. and 4:15 p.m.)

1 p.m. Brad Asher discusses his book Cecelia and Fanny: The Remarkable Friendship Between an Escaped Slave and Her Former Mistress (University Press of Kentucky, $30, 9780813134147). (Re-airs Sunday at 9 a.m. and 7:30 p.m., and Monday at 2:30 a.m.)

5 p.m. For an event hosted by Politics and Prose Bookstore, Washington, D.C., Christian Parenti, author of Tropic of Chaos: Climate Change and the New Geography of Violence (Nation Books, $25.99, 9781568586007), reports on several countries where environmental change is fueling violence and war. (Re-airs Sunday at 10 p.m.)

7:15 p.m. James O'Shea, author of The Deal from Hell: How Moguls and Wall Street Plundered Great American Newspapers (PublicAffairs, $28.99, 9781586487911), explores the acquisition of Times Mirror Co. by the Tribune Co., which was later acquired by investor Sam Zell. (Re-airs Monday at 1 a.m.)

9 p.m. Christine O'Donnell discusses her book Trouble Maker: Let's Do What It Takes to Make America Great Again (St. Martin's, $25.99, 9780312643058). (Re-airs Sunday at 3:15 p.m. and 11 p.m.)

10 p.m. After Words. Deborah Tannen interviews Ronald Bishop, author of More: The Vanishing of Scale in an Over-the-Top Nation (Baylor University Press, $24.95, 9781602582583). Bishop explains how the media tries to persuade the public that more is not only better, but necessary. (Re-airs Sunday at 9 p.m., and Monday at 12 a.m. and 3 a.m.)

11 p.m. James Delingpole, author of Watermelons: The Green Movement's True Colors (Publius Books, $12.99, 9780983347408), argues that the modern environmental movement is made up of socialists and communists.



Television: Masters of Sex
Showtime has greenlighted a Sony Pictures TV pilot for Masters of Sex, which is adapted from Thomas Maier's book Masters of Sex: The Life and Times of William Masters and Virginia Johnson, the Couple Who Taught America How to Love. Deadline.com reported that Ashford wrote the script and is executive producing with Sarah Timberman and Carl Beverly.



Books & Authors
Awards: Dayton Literary Peace Prize
Finalists for the 2011 Dayton Literary Peace Prize, which celebrates the power of literature to promote peace, include:

Fiction

The Surrendered by Chang-rae Lee (Riverhead)
How to Read the Air by Dinaw Mengestu (Riverhead)
Beneath the Lion's Gaze by Maaza Mengiste (Norton)
The Gendarme by Mark Mustian (Amy Einhorn Books/Putnam)
Kapitoil by Teddy Wayne (HarperCollins)

Nonfiction

Crossing Mandelbaum Gate: Coming of Age Between the Arabs and Israelis, 1956-1978 by Kai Bird (Scribner)
Little Princes by Conor Grennan (HarperCollins)
Unbroken by Laura Hillenbrand (Random House)
For Us Surrender Is Out of the Question by Mac McClelland (Soft Skull Press)
In the Place of Justice: A Story of Punishment and Deliverance by Wilbert Rideau (Knopf)
The Warmth of Other Suns by Isabel Wilkerson (Random House)

Winners will be honored at a ceremony in Dayton, Ohio, on November 13.



Book Review
Book Review: What It Is Like to Go to War
What It Is Like to Go to War by Karl Marlantes (Atlantic Monthly Press, $25 hardcover, 9780802119926, August 30, 2011)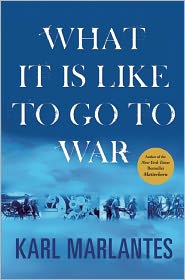 Widely praised as one of the best novels written about the Vietnam War, Karl Marlantes's 2010 debut, Matterhorn, was packed with heartrending scenes inspired by his experiences as a young Marine. In What It Is Like to Go to War, Marlantes reveals the intimate details of the real-life moments he fictionalized for Matterhorn and skillfully deploys them to support his call for a paradigm shift in how we prepare soldiers for combat.
"The Marine Corps taught me how to kill, but it didn't teach me how to deal with killing." Marlantes opens with the idea that the attributes that make late-adolescent males ideal warriors--his choice of the word "warrior" throughout the text deserves an essay of its own--are the very ones that make them ill-equipped for coping with the psychological, emotional and spiritual effects of combat and killing. A former Rhodes Scholar, he draws from his readings in philosophy, psychology, history and mythology to argue that in order to survive battle and return to their civilian lives as whole persons, "warriors have to be able to bring meaning to this chaotic experience."
Homer and Jung stand alongside the Bible and the Bhagavad Gita in a remarkable cadre of source texts that support Marlantes's assertion that military training must expand beyond the mechanics of killing to include dialogue about why we kill in combat and how warriors are likely to feel later about the fact that they have killed. Addressing concerns about warriors' numbness to violence, Marlantes contends that "compassion must be elicited consciously in warfare" and suggests that we incorporate mindfulness training into combat preparations and discourage warriors from depersonalizing the enemy. He emphasizes the necessity (and current dearth) of post-combat rituals to demonstrate respect for the lives taken during battle, and recalls how the men in his unit wept as they obeyed his order to bury an enemy soldier after a particularly brutal encounter. Marlantes also recommends the implementation of mandatory counseling to prevent post-traumatic stress disorder, remove the stigma of needing help and enable veterans to rejoin their communities successfully.
What It Is Like to Go to War can be read as both a letter to young warriors and as a catalyzing call for change. But this is not a book about politics; it is about humanity. Using his own experiences to provide context, Marlantes advances, with startling openness, a revolutionary strategy to preserve the humanity of those who fight for our nation and to honor the humanity of those they kill. --Rebecca Joines Schinsky
Shelf Talker: Matterhorn author Karl Marlantes writes about the necessity of preserving the humanity of those who fight for our nation and honoring the humanity of those they kill, with proposals on how to do so.


The Bestsellers
Top-Selling Titles in Chicagoland and Milwaukee Last Week
The following were the bestselling books at independent bookstores in the Chicago and Milwaukee areas during the week ended Sunday, August 21:

1. The Help by Kathryn Stockett
2. In the Garden of Beasts by Erik Larson
3. The Hunger Games by Suzanne Collins
4. A Visit from the Goon Squad by Jennifer Egan
5. Sarah's Key by Tatiana de Rosnay
6. State of Wonder by Ann Patchett
7. Unbroken by Laura Hillenbrand
8. The Paris Wife by Paula McLain
9. Room by Emma Donoghue
10. Catching Fire by Suzanne Collins

The reporting bookstores and their handselling favorites:

Anderson's, Naperville and Downers Grove: Prudence Wants a Pet by Cathleen Daly
Book Cellar, Lincoln Square: House of Holes by Nicholson Baker
Book Stall at Chestnut Court, Winnetka
Book Table, Oak Park: The Vices by Lawrence Douglas
Books & Co., Oconomowoc: I Gave My Heart to Know This by Ellen Baker
Boswell Book Company, Milwaukee: The All of It by Jeannette Haien
57th St. Books, Chicago
Lake Forest Books: The Language of Flowers by Vanessa Diffenbaugh
Next Chapter, Mequon: The Twelfth Enchantment by David Liss
Read Between the Lynes, Woodstock
Seminary Co-op
Women and Children First, Chicago: The Foreigners by Maxine Swann

[Many thanks to the booksellers and Carl Lennertz!]