Shelf Awareness for Tuesday, February 14, 2012

News
Mystery Lovers Bookshop for Sale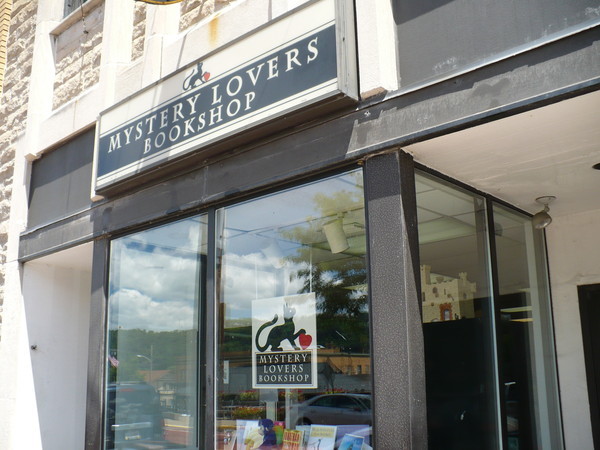 Richard Goldman and Mary Alice Gorman, who founded Mystery Lovers Bookshop in Oakmont, Pa., near Pittsburgh, 21 years ago, are putting the store up for sale. This may be a new trend: only last week, another store founded at the same time, R.J. Julia Booksellers, Madison, Conn., was put on the market.

Goldman said yesterday, "We fulfilled a lifelong dream opening the store and it's been a great life, but now we have other priorities, mostly our four grandchildren."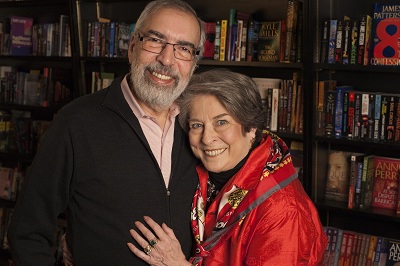 The 1,900-sq.-ft. store, which includes a café, has an emphasis on mystery titles, which account for nearly three-quarters of all book sales, but children's, fiction, nonfiction and special orders are also strong categories. Sidelines, mainly jigsaw puzzles and games, account for 7% of sales. Mail-order sales have grown to 25% of overall revenue.

The store's sales have risen the last several years in a row, and Mystery Lovers Bookshop made money in both 2010 and 2011, Goldman said. Last November and December, sales were up 11% and Thanksgiving weekend sales jumped 58%.

In 2010 Mystery Lovers Bookshop won the Raven Award from the Mystery Writers of America and has received several local awards. The store also hosts the annual Festival of Mystery, which features some 40 authors, many of whom are very fond of the store.
For one, Laura Lippman, who has had events at Mystery Lovers Bookshop every year but one since 1997, told the Pittsburgh Tribune-Review that Goldman and Gorham are "among a small group of independent booksellers who believed in me from my first book, and it's hard not to feel sentimental about them--and to be just a little sad that they're moving on. They're very special people and MLB was a very special store."


Kindle in Japan by Spring?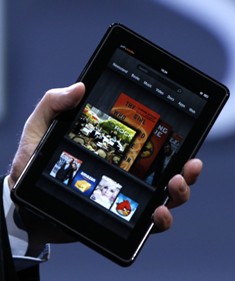 Amazon plans to introduce the Kindle to Japanese customers as early as April for under 20,000 yen ($260), according to Reuters, which cited a Nikkei report that the Kindle Touch would "likely be Amazon's flagship model in Japan... the company will team up with NTT DoCoMo Inc. for wireless downloads of e-books over the mobile phone service provider's network."



Happy Valentine's Day: Most Romantic Cities in the U.S.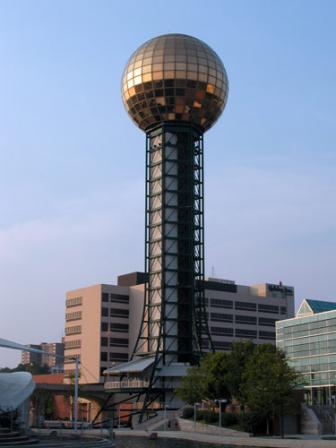 Perhaps money can buy love. Amazon released its annual list of the 20 "most romantic cities in the U.S.," based on sales data--since January 1 on a per capita basis in cities with over 100,000 residents--for romance novels and relationship books, romantic comedy movies, Barry White albums and sexual wellness products. Miami was the sexiest city in the U.S. for the third year in a row, winning the top spot in the sexual wellness category. This year's top 20 includes:


Knoxville, Tenn.
Alexandria, Va.
Springfield, Mo.
Orlando, Fla.
Cincinnati, Ohio
Vancouver, Wash.
Miami, Fla.
Murfreesboro, Tenn.
Dayton, Ohio
Columbia, S.C.
Pittsburgh, Pa.
Clearwater, Fla.
St. Louis, Mo.
Erie, Pa.
Clarksville, Tenn.
Everett, Wash.
Gainesville, Fla.
Las Vegas, Nev.
Rochester, N.Y.
Tallahassee, Fla.


Notes
Cool Idea of the Day: Love of Reading Celebration
Complete with mayoral proclamation, this week is Love of Reading Week in Oconomowoc, Wis., which promotes "the reading streak," a challenge at several local schools for parents to read to their children at least 10 minutes a day for 100 days in a row. Some 300 families participated, and those who completed the reading streak will have a pancake breakfast this coming Saturday with Alice Ozma, whose The Reading Promise: My Father and the Books We Shared (Grand Central) inspired the streak.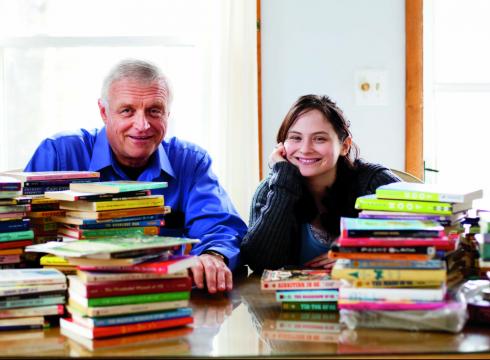 Alice Ozma with her father, Jim.
Photograph: Ryan Collerd
In the book, Ozma recounts that when she was in fourth grade, her father read aloud to her for 100 consecutive nights, which they came to call "the streak." On the hundredth night, they shared pancakes to celebrate and decided to continue the tradition: Ozma's father read to her every night until she left for college.

Also as part of the week, Oconomowoc's Books & Company is holding a book fair fundraiser through Saturday for the participating schools, and the Oconomowoc Public Library will stage a library card drive at the events on Saturday, which will include a book talk and signing with Ozma at the Oconomowoc Arts Center hosted by Books & Company that is open to all. In addition, the store is giving gift certificates to the students who completed the streak.

One of the coolest aspect of this cool event: the idea for Oconomowoc's Love of Reading Week has its roots at the American Booksellers Association's Winter Institute last year in Arlington, Va., where Lisa Baudoin, owner of Books & Company, obtained an ARC of The Reading Promise by Ozma. On her return home, she gave it to one of the town's middle-school teachers, suggesting that the title would make for an excellent parent book discussion.




GBO Picks Berlin Stories
The German Book Office in New York has selected
Berlin Stories
by Robert Walser, translated by Susan Bernofsky (New York Review Books, $14, 9781590174548) as its February pick.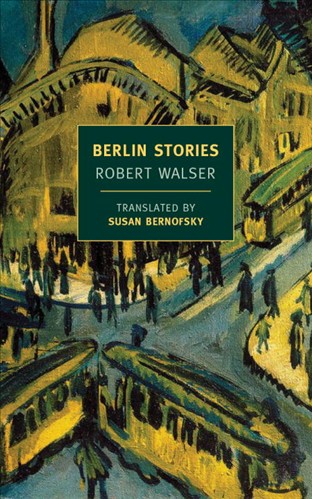 The GBO said that in this new collection of stories, the late Swiss author's "sublime short fiction recreates the life and atmosphere of turn-of-the-century Berlin--a capital whose energy and influence inspired the author to write some of his greatest works. Selected by Walser's own longtime editor, Jochen Greven, these stories provide a unique look into the homes, streets, theaters, and literary salons that made--and, reincarnated, continue to make--Berlin an epicenter for daring creativity and thought." All but five of the stories are appearing in English for the first time.
Walser wrote poetry, essays, stories and novels--and lived for a time in Berlin--before abandoning writing and entering a sanatorium in 1933. He died in 1956.
Bernofsky has translated six books by Walser, as well as novels by Hermann Hesse, Gregor von Rezzori and others.


Quirky Valentine's Cards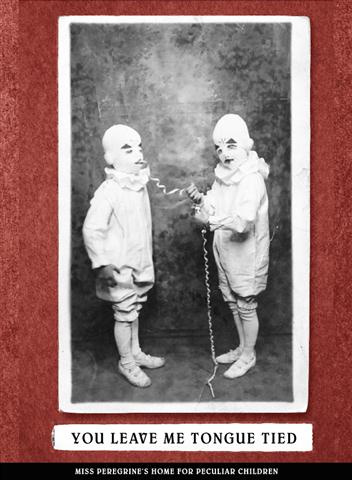 In honor of Valentine's Day and the love story in Miss Peregrine's Home for Peculiar Children by Ransom Riggs, Quirk Books is using vintage images from the book on five e-Valentines that fans can share either electronically or print out and present in person.


Lights, Camera, Books: Hollywood's Bibliomaniacs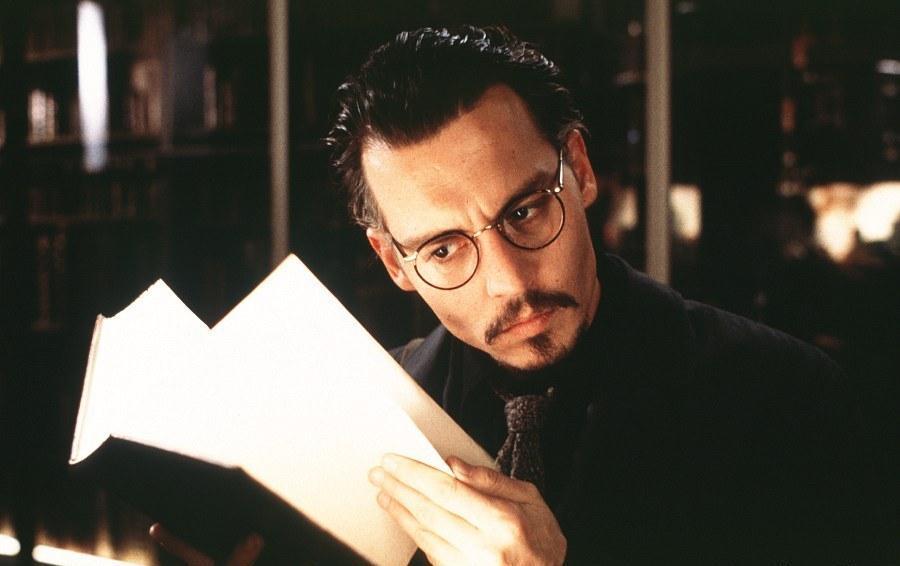 "Johnny Depp collects first-edition works by Jack Kerouac, Arthur Rimbaud, Dylan Thomas and Edgar Allan Poe," the Hollywood Reporter noted in its preview of last weekend's California International Antiquarian Book Fair at the Pasadena Convention Center, which drew 200 booksellers.

Among other celebrities "afflicted with bibliomania" are Whoopi Goldberg, Kelsey Grammer, Sony chief Howard Stringer, director Charles Shyer and Sarah Michelle Gellar, all of whom "can find themselves committing serious cash for the hard-to-find, out-of-print books," THR wrote.

"I'm about to have a meeting with a gentleman who's nominated for an Oscar this year," said Mark Hime, owner of the appointment-only Beverly Hills shop Biblioctopus. "He's going to buy a book for $125,000. The last one I sold him was $200,000."



Book Trailer of the Day: Flatscreen
Flatscreen by Adam Wilson (Harper Perennial), which features, among others, actor Paul Dano (There Will Be Blood and Little Miss Sunshine), adult film star Stoya, the book's editor, Michael Signorelli, and the author.


Media and Movies
Movie Trailer: Abraham Lincoln: Vampire Hunter
Just in time for Presidents Day weekend, Twentieth Century Fox has released its official trailer for the film version of Seth Grahame-Smith's novel Abraham Lincoln: Vampire Hunter. Deadline.com called it a "very cool trailer, one of the best I've seen in months." The movie, directed by Timur Bekmambetov and produced by Tim Burton and Jim Lemley, opens June 22.



Media Heat: Black Cool on Talk of the Nation
Today on NPR's Fresh Air: Tim Weiner, author of Enemies: A History of the FBI (Random House, $30, 9781400067480).
---
Today on NPR's Talk of the Nation: Rebecca Walker, editor of Black Cool: One Thousand Streams of Blackness (Soft Skull Press, $14.95, 9781593764173).
---
Tomorrow on Extra: Taylor Armstrong, author of Hiding from Reality: My Story of Love, Loss, and Finding the Courage Within (Gallery, $25, 9781451677713).

---

Tomorrow on NPR's Diane Rehm Show: Fawzia Koofi, author of The Favored Daughter: One Woman's Fight to Lead Afghanistan into the Future (Palgrave Macmillan, $26, 9780230120679).

---

Tomorrow on the Wendy Williams Show: Maxwell Billieon and Ray J, co-authors of Death of the Cheating Man: What Every Woman Must Know About Men Who Stray (Strebor Books, $24, 9781593093990).

---

And just for the fun of it, tomorrow night on the Late Show with David Letterman: Daily Show host Jon Stewart.




Books & Authors
Awards: Romantic Novel of the Year Shortlists
Finalists in five categories were announced for the U.K.'s Romantic Novelists' Association Romantic Novel of the Year. Category winners will be revealed March 5 and then compete for the overall award, which will be announced May 17. RNA chair Annie Ashurst said this year's contenders reflect "the wonderful quality and diversity of the world of romantic fiction."



IndieBound: Other Indie Favorites
From last week's Indie bestseller lists, available at IndieBound.org, here are the recommended titles, which are also Indie Next Great Reads:

Hardcover

The Face Thief: A Novel by Eli Gottlieb (Morrow, $24.99, 9780061735059). "The Face Thief pushes you down the stairs on the first page and never lets you get your feet back under you. Extraordinary characters are at the heart of a very believable series of events. The story shifts back and forth between the three main characters' points of view. Gottlieb expertly guides you though the minds and emotions of the people who drive this crafty psychological thriller. Love, parenting, relationships, temptation, money, and green living are explored in an honest voice that doesn't take sides. This is a must-read." --Shawn Bridges, Literary Lion, Stephenville, Tex.

A Grown-Up Kind of Pretty: A Novel by Joshilyn Jackson (Grand Central, $24.99, 9780446582353). "The Slocumb women have the curse of having to deal with bad men and early motherhood. Mother Liza and Grandmother Jenny are doing everything in their power to make sure that 15-year-old Mosey doesn't find herself in the same predicament. Jenny unearths human bones while digging in the backyard, and with Liza too ill to explain them, Mosey decides to take it upon herself to find the answers to her family's secrets and end the curse once and for all. This is a fast-paced and enthralling read that pulls you in and won't let you go until the very end." --Morgan Kiedrowski, Next Chapter Bookshop, Mequon, Wis.

Paperback

Three Weeks in December by Audrey Schulman (Europa Editions, $16, 9781609450649). "Two stories set in Africa a century apart create a beautiful depiction of the fragility and delicacy of life. Jeremy, a railroad engineer at the turn of the 20th century, and Max, a botanist entering the 21st, contend not only with their personal demons but also with the environment and wildlife that threaten to overwhelm their world. This is compelling writing that shows the constant tension between humans and nature and how the balance is swayed by the slightest of factors." --Bill Cusumano, Nicola's Books, Ann Arbor, Mich.

For Ages 4 to 8

A Boy Called Dickens by Deborah Hopkinson, illustrated by John Hendrix (Schwartz & Wade, $17.99, 9780375867323). "Hopkinson and Hendrix weave an intriguing and informative narrative to show how Charles Dickens transformed from a young lad on the streets of London to one of the most well-known literary figures of all time. Learn how Dickens used his imagination and creativity to escape his dreary, misfortunate circumstances in this riveting tale." --Rebecca Moore, Hooray for Books!, Alexandria, Va.

[Many thanks to IndieBound and the ABA!]


Book Review
Review: Why Be Happy When You Could Be Normal?
Why Be Happy When You Could Be Normal? by Jeanette Winterson (Grove Press, $25 hardcover, 9780802120106, March 6, 2012)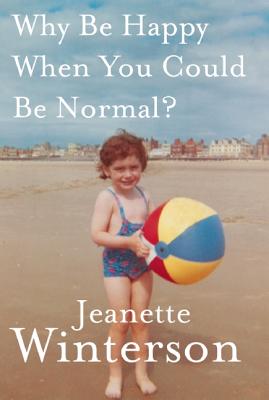 In Why Be Happy When You Could Be Normal?, Jeanette Winterson pairs a history of her fierce girlhood with the saga of her midlife search for her biological mother, whom her adoptive mother had always pronounced dead. Many of the coming-of-age events Winterson describes in her memoir echo scenes from Oranges Are Not the Only Fruit, her 1985 debut novel that won the Whitbread Award (but not her mother's respect). Neither book subsumes the other, though: where the novel's set pieces projected outward with black humor, the memoir--even in deadpan descriptions of scenes most people would call child abuse--peers inward with a startlingly compassionate attitude toward the late Mr. and Mrs. Winterson.
The title comes from a question posed by Winterson's adoptive mother, a Pentecostal evangelical from the north of England, after neither exorcism nor the sincere threat of banishment compelled 16-year-old Jeanette to renounce her love for another girl. Mrs. Winterson's idea of being normal included wallpapering all through the night to avoid her conjugal bed and routinely locking her daughter in the coal-hole, but the kinetic energy of Winterson's memoir suggests that she was always predisposed to embrace experience over stasis, regardless of how happy it made her. Such a disposition makes for a vibrant and dramatic memoir--even if it lacks a middle.
Winterson skips from her undergraduate days at Oxford to her 40s (teasing the would-be voyeuristic reader curious about her often-notorious personal life with a "maybe later") in order to regain her maternal theme. The memoir's second half chronicles her profound mental breakdown after she finds some redacted adoption documents in her father's possessions. She is helped through the subsequent (often torturous) legal quest for the truth about her biological parents by her lover, psychotherapist and author (Fat Is a Feminist Issue) Susie Orbach. Winterson is breathtakingly honest about the outcome.
Why Be Happy When You Could Be Normal? is as compulsively readable as Truth and Beauty, Ann Patchett's great memoir of friendship. (Perhaps both books benefit from having been written quickly, in periods of emotional extremes.) Winterson's memoir is also a tribute to the salvation of narrative, a salvation she found as a teen on the shelves of the Accrington Public Library, in the paperbacks she bought with her market wages and hid under her mattress (until Mrs. Winterson burned them) and in the books she went on to write herself. --Holloway McCandless,
Shelf Talker: Jeanette Winterson's memoir reveals the facts of her fundamentalist childhood (fictionalized in Oranges Are Not the Only Fruit) and chronicles her quest for the truth about her biological mother.


The Bestsellers
Top Book Club Books in January
The following were the most popular book club books during January based on votes from readers and leaders of more than 32,000 book clubs registered at Bookmovement.com:

1. The Hunger Games by Suzanne Collins
2. Unbroken: A World War II Story of Survival, Resilience and Redemption by Laura Hillenbrand
3. The Immortal Life of Henrietta Lacks by Rebecca Skloot
4. The Paris Wife: A Novel by Paula McLain
5. Hotel on the Corner of Bitter and Sweet: A Novel by Jamie Ford
6. Cutting for Stone by Abraham Verghese
7. Sarah's Key by Tatiana de Rosnay
8. The Night Circus by Erin Morgenstern
9. The Kitchen House: A Novel by Kathleen Grissom
10. Room: A Novel by Emma Donoghue

Rising Stars:

Rules of Civility: A Novel & Secret Daughter by Shilpi Somaya Gowda

[Many thanks to Bookmovement.com!]