Shelf Awareness for Wednesday, February 22, 2012

News
Uncertain Future for That Bookstore in Blytheville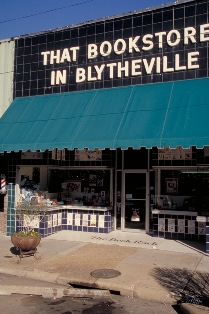 Mary Gay Shipley, owner of That Bookstore in Blytheville, Blytheville, Ark., sent out an e-mail this week that "signals the potential end of her state treasure and 36-year-old cultural institution," the Arkansas Times reported.

Shipley wrote that she believes it is "now time for change" and she "would be happy to help a new owner transform TBIB into their own vision. I believe the next few years will be exciting for independent booksellers who embrace the multiple reading formats and who are located in areas with a strong 'buy local' economy. It would be a fun challenge, if only I were a decade younger."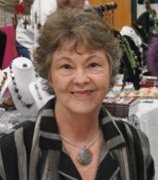 Although she does not have a timeline in place, Shipley told the Arkansas Times she "hopes the future will become clear in the next two to three months." She is looking for a buyer, but will close if no deal develops, and said the bookshop "will be a bargain as I do not need to fund my IRA."
Shipley has long been active in local and national organizations and is a former board member of the American Booksellers Association and the American Booksellers Foundation for Free Expression.



Jersey Retailers to Amazon: Pay Your Taxes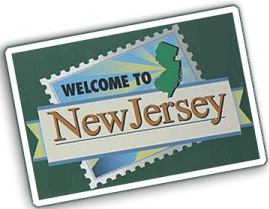 Bricks-and-mortar store owners in northern New Jersey "are vowing to fight any proposed legislation" giving Amazon a sales tax break for opening two warehouses in the state. Retailers are concerned about reports that lawmakers are "considering a deal to exempt Amazon from collecting state sales taxes for 22 months after opening warehouses," the Record reported.

Bill Skees, owner The Well Read Bookstore, Hawthorne, called the plan "horribly unfair.... Nobody gave me any tax breaks when I opened. I've been patiently collecting sales taxes, and I can't tell you how many hours of additional paperwork it is for me to calculate it and make sure we remit it on time. It's a nuisance. I understand why Amazon doesn't want to do it, but we have to do it."

Legislation has been introduced in the state's Assembly that "would help alleviate disparities between online retailers, who aren't required to collect New Jersey's 7% sales tax unless they have a physical presence in the state, and those operating out of storefronts," the Associated Press (via CBS) reported.

"My goal and the goal of legislative leadership has always been to find a way to balance the interests of the retail merchants and the Internet merchants in a way that will ensure equity and a level playing field going forward," said Assembly Majority Leader Lou Greenwald.

The bill, which has been referred to the Assembly Budget Committee for a hearing, specifies that Amazon "must hire union workers for construction jobs; encourage use of mass transit by employees; make a five-year commitment; and would nullify the tax collection exemption if the company seeks other business incentive grants from the state," according to the AP.

Assembly Budget chairman Vincent Prieto told the News Record that "Assembly Democrats are committed to job creation, and we're optimistic about this legislation that will welcome online retailers to New Jersey and provide reliable jobs while leveling the playing field with existing retailers. We look forward to a positive conclusion that leads to fair competition, job creation and economic development. This is a significant agreement that benefits our state."



Jennifer M. Brown: 'Ambassador for Great Books for Young People'
Congratulations to Shelf Awareness children's editor Jennifer M. Brown, who is featured by Publishing Perspectives as the latest profile in its "Publishing People We Appreciate" series, where she is praised for "serving, in her own words, as 'an ambassador for great books for young people.' "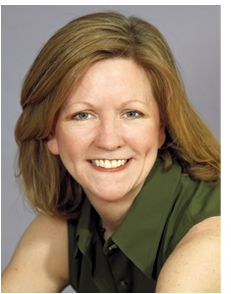 "Often the connection between a child and a book is immediate," she said. "The layout of the pages is key--a respect for what a child of a certain age is ready to receive. It's also important, I think, to never underestimate how quickly kids develop a sense of humor and how, with older readers, irony becomes essential."

She also expressed her deep interest in teen fiction, noting: "Teen readers today are so plugged in and so savvy that their tastes and expectations require more from young adult authors than ever before. It's also a scary time to be a teen, thanks to access to information and the speed at which news--both global and personal--travels. Being a parent today means striking a delicate balance between the need to be both supportive and protective and the need to allow for independence."




Colbert Report for Kids: Children's Book Edition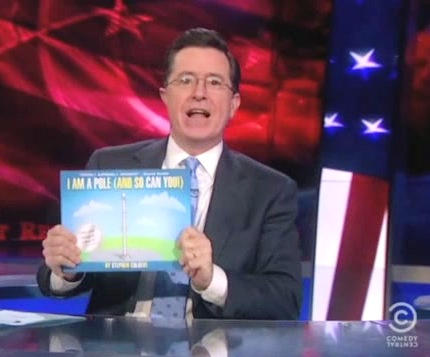 Stephen Colbert's first children's book, I Am a Pole (and So Can You!), will be published May 8 by Grand Central. Many of you likely saw a preview of the book during Colbert's recent interview with Maurice Sendak (watch part one and part two of those hilarious interviews). After twisting the legendary author-artist's arm ("Can I read it to you?" asked Colbert. "If you really have to," Sendak replied.), Colbert read the book, then joined Sendak in his studio as Colbert attempted to illustrate his book himself.

"It's been a lifelong dream of mine to write a children's book. I hope the minutes you and your loved ones spend reading it are as fulfilling as the minutes I spent writing it," Colbert said.

The question for Grand Central will be, which of Sendak's quotes will they use: "The sad thing is, I like it" or "It's terribly, supremely ordinary"?

Jamie Raab, Grand Central's executive v-p and publisher, acquired North American rights for the book in a deal negotiated by Dan Strone of Trident Media Group and James Dixon of Dixon Talent. Colbert is also the author of I Am America (and So Can You!) and the upcoming America Again: Re-Becoming the Greatness We Never Weren't, which will be released in October.



Notes
Image of the Day: Happy 30th, Roberta Rubin!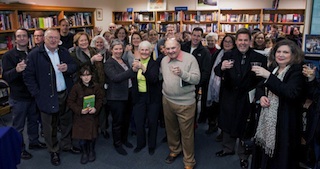 Last Saturday afternoon, about 300 people helped Roberta Rubin celebrate 30 years as owner of the Book Stall at Chestnut Court, Winnetka, Ill. As the crowds came and went, they were four champagne toasts, including this one. Roberta is near the center, wearing (of course) the brightest bit of clothing in the place.


Penguin's Twitter Book Club Pick
The Penguin Twitter Book Club debuted in Feb. with Eleanor Brown's The Weird Sisters. Next up is A Discovery of Witches by Deborah Harkness.

Editor's Note: Yes, that announcement was 140 characters long.



Impressive Nature Book Collection Needs a Home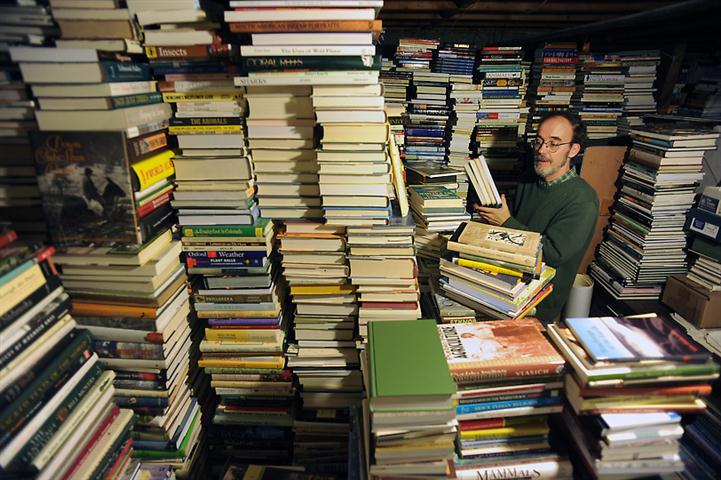 Booksellers Jeffrey Lee and Ann Martin met while working at the Tattered Cover Book Store, Denver, Colo., so they knew what was in store for them, bookwise, when they married. Nonetheless, the "self-described bookish people with an unusual dream worked a quarter-century and amassed a 30,000-volume collection on 'the land and people's connection to the land' that could make any naturalist drool," the Denver Post reported.

Part of the Rocky Mountain Land Library, the collection that has been stored "in every nook and cranny of the rooms of their rented home" now requires a new dwelling because the house is being sold and they face a March 8 deadline.

"I had to actually see the books to believe it," said John Calderazzo, a Colorado State University English professor and nature writer who is on the board of the nonprofit, all-volunteer Rocky Mountain Land Library. "It's the best nature library I know of anywhere. There are so many beautiful books."

Lee said that they are "close to signing a 99-year lease for a residential land-study center at South Park's circa-1863 Buffalo Peaks Ranch along the Middle Fork of the South Platte River.... Colorado's residential library could be home to workshops, classes, conferences, field work, heritage tourism and more than 20,000 of Lee and Martin's books, as wells as maps and journals," the Post wrote.

They are also proposing a library to house children's books and an urban-homestead collection to bring nature into the inner city, and are looking for a site that might also serve as temporary storage for the land library until the Buffalo Peaks option is ready. Yesterday, NPR's Morning Edition also got the word out about their daunting challenge.
photo: Helen H. Richardson, the Denver Post


Variations on a Library Theme: Phone Booth, Park & Home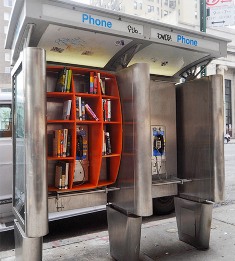 Phone booth library. You know all those Manhattan phone booths with busted phones? They're being "repurposed" as tiny communal libraries by architect John Locke, whose DUB 002--part of his "department of urban betterment" project--has been "installing bookshelves within the structures filled with books for residents to take, borrow, or exchange," designboom reported.

---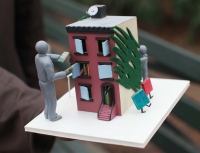 "Brooklyn's newest--and smallest--library is currently under construction by two borough artists," Julia Marchesi and Leon Reid IV, who "are working on a book branch that's just 6 feet high and modeled after a Brooklyn brownstone," the Daily News reported.

They hope to site the library, called "100 Story House," in Cobble Hill Park this spring, with 100 books "available on a take-a-book, leave-a-book honor system," the News wrote.

"This project is meant to be a celebration of books in their physical form, rather than a rejection of the new types of media," said Marchesi.

---

"Twenty beautiful private and personal libraries" were showcased by Flavorwire.





Book Trailer of the Day: Witchful Thinking
Witchful Thinking: A Jolie Wilkins Novel by H.P. Mallory (Bantam), part of a three-part series called Witchcraft: A User's Guide in which the main character gives advice to new witches everywhere.


Media and Movies
Media Heat: Edmund White on KCRW's Bookworm
Today on NPR's Fresh Air: Joseph Turow, author of The Daily You: How the New Advertising Industry Is Defining Your Identity and Your Worth (Yale University Press, $28, 9780300165012).
---

Tomorrow on KCRW's Bookworm: Edmund White, author of Jack Holmes and His Friend (Bloomsbury USA, $26, 9781608197033). As the show put it: "Can a gay man and a straight man be friends? This When Harry Met Sally question is explored on the gay-straight axis in Edmund White's new book, Jack Holmes & His Friend. We discuss gay (literary) technique and the straight man's eye for detail. Is there really a difference? White tells us about erotic fiction in world culture (Japanese, French) and he gives us some spicy details from his favorite erotic novels."

---

Tomorrow on the Martha Stewart Show: Ali Wentworth, author of Ali in Wonderland: And Other Tall Tales (Harper, $25.99, 9780061998577).

---


Tomorrow on NPR's Diane Rehm Show: Stacy Codery, author of Juliette Gordon Low: The Remarkable Founder of the Girl Scouts (Viking, $28.95, 9780670023301).

---

Tomorrow on NPR's Talk of the Nation: Toby Lester, author of Da Vinci's Ghost: Genius, Obsession, and How Leonardo Created the World in His Own Image (Free Press, $26.99, 9781439189238).




TV: L.A. Noir
Milo Ventimiglia (Heroes) will star in Frank Darabont's TNT drama pilot L.A. Noir, based on the book L.A. Noir: The Struggle For The Soul Of America's Most Seductive City by John Buntin. Deadline.com reported that "he is expected to join The Walking Dead alum Jon Bernthal, who has been in negotiations for another lead."



Movie Projects: Secret Life of Walter Mitty; The Night Circus
Adam Scott (Parks & Recreation) "is in final negotiations" to join the cast of the film adaptation of James Thurber's classic short story "The Secret Life of Walter Mitty," which stars Ben Stiller, Kristen Wiig, Patton Oswalt and Shirley MacLaine, Deadline.com reported. Stiller is directing this updated version of the 1947 movie featuring Danny Kaye in the title role.

---

Summit Entertainment has hired Moira Buffini to write the script for The Night Circus, adapted from Erin Morgenstern's novel. Variety reported that Buffini's writing credits include Jane Eyre, Tamara Drewe and the upcoming Byzantium. David Heyman and Jeff Clifford of Heyday Films will produce and Richard Pine will executive produce.



Books & Authors
Awards: PEN/Faulkner; L.A. Times Book Prizes; Bocas Caribbean
The shortlist for this year's PEN/Faulkner Award for Fiction has been announced. Three judges are chosen annually by the directors of the PEN/Faulkner Foundation to select five books from among more than 300 submitted works. This year's judges were Marita Golden, Maureen Howard and Steve Yarbrough. The winner will be named March 26 and receive $15,000, with the other four finalists receiving $5,000 each. The 2012 shortlisted authors are:

Russell Banks for Lost Memory of Skin
Don DeLillo for The Angel Esmeralda: Nine Stories
Anita Desai for The Artist of Disappearance
Steven Millhauser for We Others: New and Selected Stories
Julie Otsuka for The Buddha in the Attic

---

Finalists have been named for the Los Angeles Times Book Prizes, which will be awarded April 20 on the eve of the Los Angeles Times Festival of Books. This year's Innovator's Award, which recognizes "the people and institutions that are doing cutting edge work to bring books, publishing and storytelling into the future, whether in terms of new business models, new technologies or new applications of narrative art," goes to Figment, a digital writing community co-founded by Jacob Lewis. The winner of the Robert Kirsch Award is author Rudolfo Anaya.

---

Ten writers representing six Caribbean countries have been longlisted for the $10,000 OCM Bocas Prize for Caribbean Literature, sponsored by One Caribbean Media. Category winners will be announced March 16, with the overall prize presented April 28 during the second annual NGC Bocas Lit Fest in Port of Spain. The inaugural OCM Bocas Prize was won by Derek Walcott's for his book White Egret. This year's finalists are:



IndieBound: Other Indie Favorites
From last week's Indie bestseller lists, available at IndieBound.org, here are the recommended titles, which are also Indie Next Great Reads:

Hardcover

Heft: A Novel by Liz Moore (Norton, $24.95, 9780393081503). "Heft is a novel both heartbreaking and hopeful, with characters who navigate the waters of love and family as if afraid of drowning. Arthur Opp, initially larger-than-life only in the physical sense, emerges as an intelligent and caring man, who the reader eagerly cheers on in his attempts to trust himself and others. Moore's writing hums as she gives voice to those we've chosen not to hear and illuminates those we've chosen not to see." --Dawn Rennert, the Concord Bookshop, Concord, Mass.

The Mirage: A Novel by Matt Ruff (Harper, $25.99, 9780061976223). "Here's another page-turning, mind-reeling masterpiece by Ruff. Imagine a world where the United Arab States is threatened by Christian fundamentalist terrorists, a world where a few good Homeland Security Agents have to fight corruption and conspiracies to protect all they believe in. I predict this is the novel that everyone will be talking about in 2012. And it's not just provocative, it's a darn good read!" --Tegan Tigani, Queen Anne Books, Seattle, Wash.

Paperback

The Anatomy of Ghosts: A Novel by Andrew Taylor (Hyperion, $15.99, 9781401310738). "I was blown away by the novel set in 1780s Cambridge. Filled with intriguing characters, sharp and witty dialogue, and a plot that keeps you guessing, Taylor's novel is a gem. This is a must for historical fiction fans and mystery enthusiasts. Happy reading!" --Ken Favell, Books & Company, Oconomowoc, Wis.

For Teen Readers

Glow by Amy Kathleen Ryan (St. Martin's Griffin, $17.99, 9780312590567). "Waverly and Kieran are the oldest of their generation on board the Empyrean, one of two starships on a mission to colonize New Earth. The two teens seem destined to marry and become future leaders of the mission, but their peaceful world is shaken to the core when their sister ship, the New Horizon, makes an unprovoked attack, during which every young girl on board is kidnapped and their ship is left crippled. Waverly and Kieran are forced to make choices that will affect not only their own futures but that of the mission and everyone involved. This is a gripping novel with twists and turns that will leave readers eager for the next installment of this planned trilogy." --Sandy Scott, the Galaxy Bookshop, Hardwick, Vt.

[Many thanks to IndieBound and the ABA!]




Book Brahmin: Sara Benincasa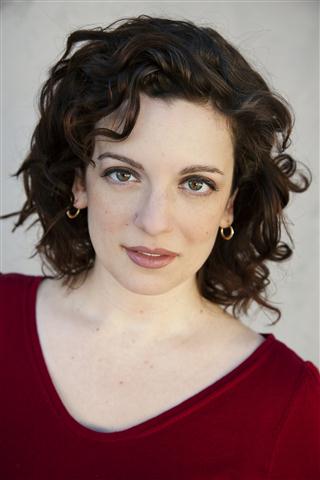 Sara Benincasa is a comedian, writer and host of the popular podcast Sex and Other Human Activities. Her comedy has won praise from the Chicago Tribune, CNN, the Guardian and the New York Times, and has earned her an ECNY (Emerging Comedian of New York) Award and a Webby nomination. Her memoir, Agorafabulous!: Dispatches from My Bedroom (Morrow, February 14, 2012), is based on her solo show about panic attacks and agoraphobia. She speaks about mental health at colleges around the country.
On your nightstand now:
I've got a few, all in electronic form: Born Standing Up by Steve Martin, because it's required reading among my tribe of comedian fellow-travelers; Cool, Calm, and Contentious by the divine Merrill Markoe, who is a comedy goddess; my friend Amanda Hocking's Virtue: A Fairy Tale; and Passionate Nomad: The Life of Freya Stark by Jane Fletcher Geniesse. The through-line here is "rampant unchecked bad-assery."
Favorite book when you were a child:
Without a doubt, it was From the Mixed-Up Files of Mrs. Basil E. Frankweiler by E.L. Konigsburg. It probably saved me from a lifelong fear of New York. I grew up frightened of New York City because I had panic attacks in the tunnels and during Broadway shows--I think it was the lack of control over my surroundings. Plus, I was raised out in the country in Jersey and I felt suffocated by all the tall buildings on either side of each street in Manhattan. But From the Mixed-Up Files turned New York City into a magical wonderland and ensured I would forever love the Metropolitan Museum of Art.
Your top five authors:
Oh, jeez. You're only letting me pick five? What sort of crazy mind games are you playing? WHAT'S YOUR ANGLE, SHELF AWARENESS? Okay, fine. I adore Neil Gaiman, who I once had the pleasure of interviewing in a bathtub (this momentous occasion in journalistic history is available for your viewing on YouTube). I am a big fan of Francesca Lia Block, who made this agoraphobic traveler fall in love with Los Angeles as a young woman. Frederick Reiken's The Lost Legends of New Jersey cemented him as a favorite for me; I'll read anything he writes. And Jon Kabat-Zinn's work helped save my life. I dig the Torah author known as the Elohist, or E, because he has a relatively abstract view of God when compared to the Jahwist, or J, who is totes into anthropomorphism, which is not my favorite flavor of god. I'm not Jewish or anything; I'm just a huge fan of their work. Especially their early stuff.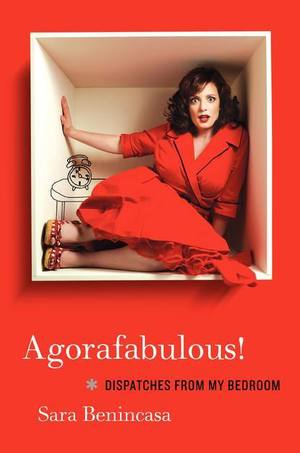 Book you've faked reading:
In order to impress a boy in high school, I pretended to read all of A Prayer for Owen Meany. I understand it's magical, life-changing, spiritual, quintessentially American and deeply moving. I still haven't read it. And now that guy from high school is married with a baby, a sweet apartment and a promising career in finance. I've had multiple nervous breakdowns and enjoy telling filthy jokes to crowds of strangers. Who won, huh? Who frigging won?! (Don't answer that, Shelf Awareness.)
Book you're an evangelist for:
Jon Kabat-Zinn's Full Catastrophe Living, which outlines the Mindfulness-Based Stress Reduction (MBSR) Program. It's great, and it has CDs that go along with it! All books should have CDs that go along with them. Mine doesn't, but I highly suggest using Liz Phair's Whip-Smart or Exile in Guyville as your soundtrack to Agorafabulous!
Book you've bought for the cover:
The Jersey Shore star JWOWW's autobiography, which is at least as soul-stirring as Malcolm X's. And did he pay for his own fake boobs? I think not. Then JWOWW's photographer, Jan Cobb, also did my cover! Fate or happenstance? You decide, Shelf Awareness. You decide.
Book that changed your life:
Jon Kabat-Zinn's Full Catastrophe Living taught me that it's possible to breathe your way through most of life's everyday difficulties. His book also introduced me to cognitive behavioral therapy, which is a wonderful tool for anxious folks.
Favorite line from a book:
"It was the best of times, it was the worst of times. It was the combination best of times and worst of times." This is both a line from Dickens and a line from the song "Combination Pizza Hut and Taco Bell" by Brooklyn-based rap group Das Racist.
Book you most want to read again for the first time:
Weetzie Bat by Francesca Lia Block. Magical and adorable and addictively hopeful.
Why any human should plunk down cash money for your book:
Because it's funny and smart and real and not full of self-pity like so many crappy memoirs. It has bad words, strange characters and one very awkward sex scene. Who doesn't love very awkward sex scenes?


Book Review
Children's Review: The False Prince
False Prince by Jennifer A. Nielsen (Scholastic Press, $17.99 hardcover, 352p., ages 8-14, 9780545284134, April 1, 2012)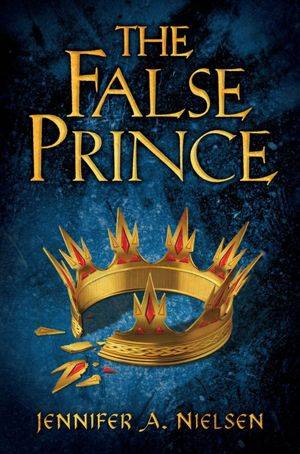 The launch of Jennifer A. Nielsen's (Elliot and the Goblin War) Ascendance Trilogy begins at a breakneck pace--nearly literally for orphan Sage--and never lets up until the finish.
In the first scene, we meet a thief who has stolen a roast; he winds up part of a plot to steal the crown of the long-missing prince, Jaron Artolius Eckbert III of Carthya. Sage has two weeks to prove he's the best candidate of four orphans purchased by Bevin Conner, one of the king's regents. Conner plans to have one of the orphans impersonate the prince, thought to have gone down with a ship attacked by pirates (though his body was never found), and to install the new leader in an attempt to keep the peace in the region--and gain a measure of power for himself, of course.
Nearly 15-year-old Sage narrates with keen perception and a biting sarcasm. As soon as he hears Conner say, "Patience, Sage. Patience is the mark of a ruler," he suspects the man's nefarious plot. And when one of their foursome accepts Conner's offer for a chance to leave and is killed on the spot, the remaining three know the stakes. Nielsen lays out the dynamics from the boys' first meeting and builds out their characters as the plot thickens. Conner puts the trio through their paces, teaching them their letters, Carthian history, horsemanship, etiquette and swordsmanship. They eat and dress well at Farthenwood, Conner's estate, but remain prisoners, locked together in a room. Yet Sage soon discovers a maze of hidden passageways that grants him freedoms untapped by his two rivals--plus a clear advantage.
As a thief, Sage possesses no end of talents to ensure his survival, but also a large measure of integrity. This gains him allies, but also rabid enemies. Nielsen ratchets up the suspense to a satisfying climax while still leaving plenty to explore in the next two installments--such as the fate of Carthya. Readers will be eager to see what's in store. --Jennifer M. Brown
Shelf Talker: Meet 15-year-old narrator Sage, an orphan and thief conscripted into a plot to overthrow the kingdom of Carthya--if he can beat out his rivals during a two-week life-or-death audition.