Shelf Awareness for Monday, February 27, 2012

News
Oscar Winners: Octavia Spencer in The Help; Hugo; Girl
As many of you know by now, The Artist took many of the top awards at the Oscars last night in a year when many of the other nominees were based on books. (A moment of silence, please.) But there were some book winners:

Best Actress in a Supporting Role: Octavia Spencer for The Help
Cinematography and Film Editing: The Girl With the Dragon Tattoo
Art Direction, Sound Editing, Sound Mixing and Visual Effects: Hugo
Adapted Screenplay: The Descendants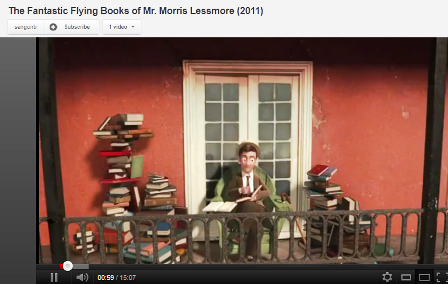 And a favorite of many in our business:

Animated Short Film: The Fantastic Flying Books of Mr. Morris Lessmore by William Joyce and Brandon Oldenburg




Views Inside and Outside on the Amazon-IPG Dispute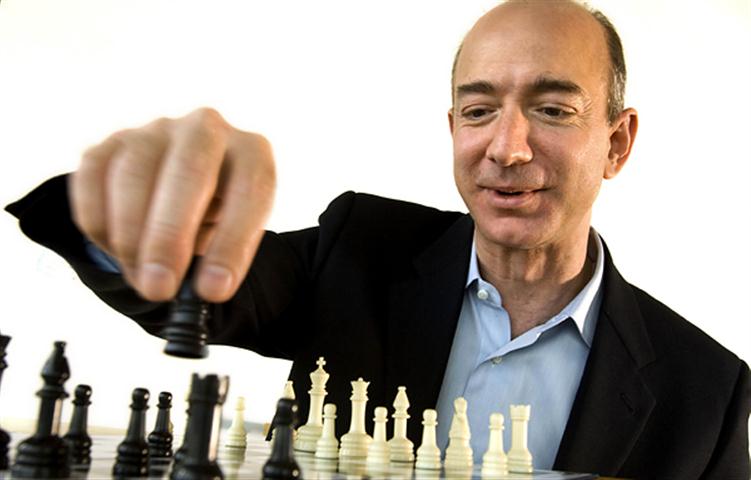 Among comments and statements about Amazon's delisting of all e-books by Independent Publishers Group's clients:

"My book has been delisted from Amazon, thanks to a contractual dispute between the retailer and my distributor, IPG. This is frequently described in the press as 'removing the buy buttons,' but in my case--since my book has no print edition--it is much worse. My book page has vanished entirely. Reviews, summary, everything.

"I blame Amazon, even though I have not been an Amazon-hater in the past. So what am I going to do about? What can I do? Well, since Amazon is failing to support me, I am going to withdraw support from Amazon and give it to people who have supported me. Here's what I've done so far:

"I've removed the Amazon button from whytheycried.com. The book is still available via WORD bookstore in Greenpoint, direct from the publisher, Kobo, Barnes & Noble, Apple, Google, and Sony. I recommend these options in roughly that order, based on how much they've supported the book--the last four being more or less equal." --Jim Hanas, author of Why They Cried, published by ECW Press, distributed by IPG

"Amazon presents itself as the new paradigm in publishing, but at heart it reveals a grocery clerk's mindset that feels resentment at the fruit cart that sets up for business across the street. Naturally, one should not expect moral fiber from a giant corporation whose interest in books is the same as its interest in lug-wrenches: units to be sold at profit. (It should always be kept in mind that Amazon has no affinity for the written word.) Amazon is used to dictating terms to vendors and it does not look any more kindly upon publishers or publishers' bottom lines. It may seem a stretch of the imagination even to envision Amazon as the sole publisher in the country, but it is not a stretch to see Amazon as the sole dominant bookseller--this is Amazon's CEO Jeff Bezos' wet dream. What Amazon is doing as a publisher is producing a store brand, a knockoff of a bestselling product that is sold alongside the original, but at a cheaper price. More choices are good for consumers, but how would buyers react if they go into a Wal-Mart and all they see are store brands on the shelves?" --Luis Ortiz, senior editor, Nonstop Press, distributed by IPG


"The American Booksellers Association has always supported the principle that the reading public is better served when all titles--in all formats--are available to everyone." --Oren Teicher, CEO, American Booksellers Association

"Certainly independent publishers value their relationships with all trading partners, but that relationship can't be at the expense of their livelihood. We at IBPA are especially concerned with the impact that ever-declining profit margins have on the smaller independent publisher who is least able to absorb it. We commend IPG for its support of the independent publishing community and for shining the spotlight on this critical issue." --Florrie Binford Kichler, president, Independent Book Publishers Association




Narrowband for Google eBooks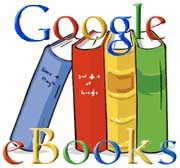 Don't be evil?
Google apparently is not accepting new partners and cutting back on established partners for its Google eBook program, which is the main way many independent bookstores sell e-books. The American Booksellers Association's IndieCommerce program is unaffected, but some indies using their own sites or other sites, such as BookSite, may be affected.

In one missive sent to several bookstores being dumped by Google and quoted by BookSite, Google wrote, "We are constantly evaluating our Google eBook affiliate program, searching for the best mechanisms to create value for our partners and users. With our most recent evaluation, we've decided to narrow the scope of the program to a smaller number of partners to create a better experience for our customers."




Maine's Mr. Paperback Closing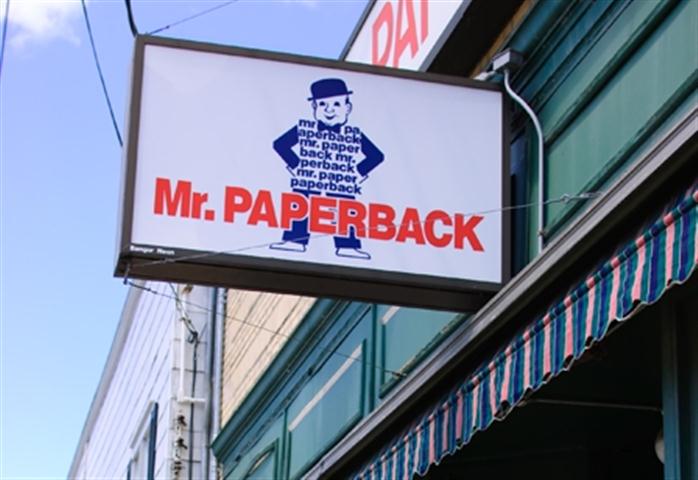 Mr. Paperback, which has 10 stores in central and northern Maine, is closing
by the end of April, and its sister company, Magazines Inc., is being sold, according to the
Bangor Daily News
.
Mr. Paperback
has been in business for more than 50 years and has stores in Augusta, Bangor, Belfast, Caribou, Dover-Foxcroft, Ellsworth, Farmington, Presque Isle, Skowhegan and Waterville.
Magazines Inc. distributes magazines and newspapers in Maine and is being bought by Hudson-RPM Distributors, Worcester, Mass.
"Business is not great," Mr. Paperback general manager Jim McCree told the paper. "It seemed like it might be a good time to get out." He attributed lower sales to "gas prices and a changing industry--Amazon, the Internet, Kindle--people don't need the printed materials as much as we used to."
Mr. Paperback and Magazines Inc. are owned by Penny Robichaud, Ralph Foss and Pamela Williams, all of whom are children of founders John and Evelyn Foss. Another son, Robert Foss, is retired.


Baker Books Downsizing, Emphasizing Used Books
And a contraction elsewhere in New England: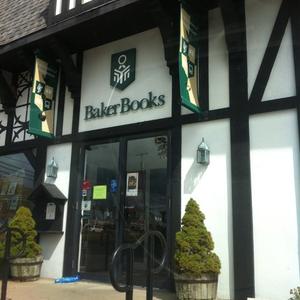 On April 1, Baker Books, Dartmouth, Mass., plans to move from its 4,000-sq.-ft. store into a 1,300-sq.-ft. space nearby and focus on used books and special orders, according to SouthCoastToday.com.

Deb Baker, who owns the business with her husband, Ben, blamed the move on online competition and e-books. "We tried to make the most of it, but the lease was coming due, so that was the final blow," she said. "We couldn't go into another five-year lease."

Baker Books, which was founded 23 years ago, has been in its current location for 16 years. It owns the building it is moving to, which it has been using for office and storage space.




Chris Rickert Becomes Co-Owner of Eljay's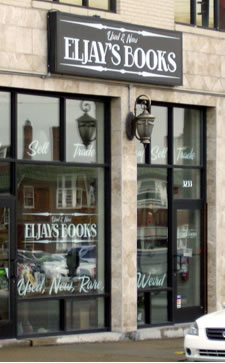 As of Thursday, Chris Rickert becomes a partner with Frank Oreto and Louise Richardson in Eljay's Books, Dormont, Pa., near Pittsburgh. Rickert has been a longtime customer and volunteer at Eljay's and earlier managed the Joseph-Beth Booksellers store in Pittsburgh that closed in late 2010 when the company declared bankruptcy.

Among other things, Rickert will help plan events and market the store to a wider audience of readers.

Eljay's, which is nearly 15 years old and sells new, used and rare books, moved last year to its present site from Pittsburgh's South Side. Eljay's will celebrate Rickert's new role and its anniversary in its new location with a party open to the public in the store on Friday, March 16, at 6 p.m.




Notes
Image of the Day: African-American Healthy at Hue-Man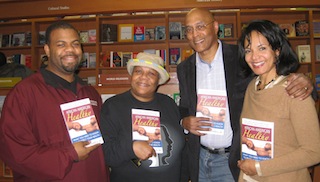 On Friday, Hue-Man Bookstore in Harlem in New York City hosted a Black History Month-themed event for Richard W. Walker, Jr., M.D., for his book African-American Healthy (Square One Publishers). Here from l.: bookseller Kenneth Allen; his mother and store owner Marva Allen; Walker; and his daughter Carmen Walker-Gay.


Daytona 500: The Art of Not Racing in the Rain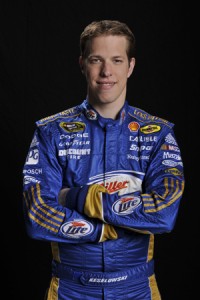 During yesterday's rain-delayed Daytona 500 NASCAR race, Fox Sports interviewed driver Brad Keselowski in his trailer. As part of the introduction, Fox's pit reporter Dick Berggren held up a book Keselowski had been reading to pass the time. It was, appropriately enough, Garth Stein's The Art of Racing in the Rain.



Another Cool TV Show Appearance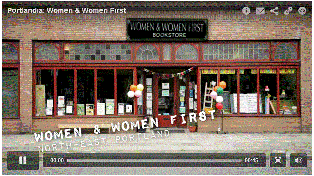 Last Friday, Mary Bisbee-Beek, publicist, rights agent and more, was in another episode of Portlandia, appropriately in a scene in Women and Women First, the show's hilariously dysfunctional feminist bookstore. In the scene, the store is celebrating its 10th anniversary with a party featuring former owner Penny Marshall and her boyfriend, LaMarcus Aldridge, of the Portland Trail Blazers.


'Stuff Is Really Happening' at Main Street Books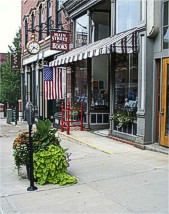 The Columbus Dispatch profiled Main Street Books, Mansfield, Ohio, noting that manager Llalan Fowler is "trying to encourage writers and book lovers to consider the shop a kind of home away from home."

"We've been starting some writing groups and book clubs, trying to bring more people in," she said, adding that until recently the shop's loft "was kind of middle-aged lady looking," but has been painted and updated.

She is also an enthusiastic booster of the city's Carrousel District, where the shop is located. "Stuff is really happening here," Fowler said.



Mortimer Joins Scribner as Online Marketing Manager
Greg Mortimer has joined Scribner as online marketing manager, a new position. He was formerly marketing manager of trade paperbacks for the Random House Publishing Group.


Book Trailer of the Day: The Tenth Saint
The Tenth Saint by D.J. Niko (Medallion Press).


Media and Movies
Media Heat: King Peggy on Colbert
This morning on VH1's Morning Buzz: Bethenny Frankel, author of A Place of Yes: 10 Rules for Getting Everything You Want Out of Life (Touchstone, $16, 9781439186916). She will also appear on NBC's Talk Stoop.

---

This morning on MSNBC's Morning Joe: Douglas MacKinnon, author of Rolling Pennies in the Dark: A Memoir with a Message (Howard Books, $24, 9781451607888). He will also appear on Fox & Friends and the Alan Colmes Show.

---

Today on NPR's Diane Rehm Show: Timothy Snyder, who helped the late Tony Judt write Thinking the Twentieth Century (Penguin, $36, 9781594203237).

---

Today on NPR's Talk of the Nation: Dr. Robert Klitzman, author of Am I My Genes?: Confronting Fate and Family Secrets in the Age of Genetic Testing (Oxford University Press, $29.95, 9780199837168).

---

Tonight on the Daily Show: Neil deGrasse Tyson, author of Space Chronicles: Facing the Ultimate Frontier (Norton, $26.95, 9780393082104).

---

Tonight on the Colbert Report: Peggielene Bartels, co-author of King Peggy: An American Secretary, Her Royal Destiny, and the Inspiring Story of How She Changed an African Village (Doubleday, $25.95, 9780385534321).

---

Tonight on Conan: Betty White, author of If You Ask Me: (And Of Course You Won't) (Berkley, $15, 9780425245286).

---

Tomorrow morning on MSNBC's Morning Joe: Noam Scheiber, author of The Escape Artists: How Obama's Team Fumbled the Recovery (Simon & Schuster, $28, 9781439172407). He will also appear on PRI's Marketplace Morning Report.

---

Tomorrow on NPR's Diane Rehm Show: David Rothkopf, author of Power, Inc.: The Epic Rivalry Between Big Business and Government--and the Reckoning That Lies Ahead (Farrar, Straus and Giroux, $30, 9780374151287).




TV Trailer: Game of Thrones
"The comet means one thing, boy: dragons." HBO released a new trailer for the second season of Game of Thrones, the popular series based on George R.R. Martin's novels that returns April 1. The Hollywood Reporter noted that HBO "continues to up the tension" and offered its choices for 10 best lines from the new promo.



Books & Authors
Awards: Diagram Prize for Oddest Book Title
Finalists have been named for this year's Bookseller/Diagram Prize for Oddest Book Title of the Year. The winner will be named March 30. Prize custodian Horace Bent said "the debate raged so fiercely" during the selection process that seven titles, rather than the traditional six, made the shortlist, which consists of:

A Century of Sand Dredging in the Bristol Channel: Volume Two by Peter Gosson
Cooking with Poo by Saiyuud Diwong
Estonian Sock Patterns All Around the World by Aino Praakli
The Great Singapore Penis Panic: And the Future of American Mass Hysteria by Scott D. Mendelson
Mr. Andoh's Pennine Diary: Memoirs of a Japanese Chicken Sexer in 1935 Hebden Bridge by Stephen Curry and Takayoshi Andoh
A Taxonomy of Office Chairs by Jonathan Olivares
The Mushroom in Christian Art by John A. Rush



Book Review
Review: The Sickness
The Sickness by Alberto Barrera Tyszka, trans. by Margaret Jull Costa (Tin House, $14.95 paperback, 9781935639251, March 13, 2012)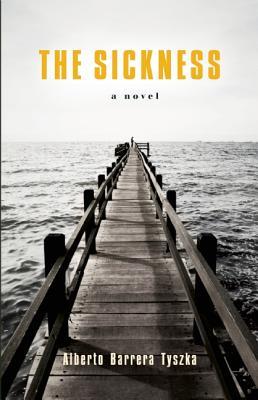 How does a good doctor tell his beloved father that he has inoperable cancer? How long can he put off the inevitable and hide his father's mortal condition?
Andres Miranda is a doctor of immunology with 20 years of experience, the only son of a man who did everything he could to help him through the trauma of losing his mother in a plane crash when he was a boy. Javier Miranda's multiple lesions are suggestive of a metastatic disease, but he blames his dizzy spells on the summer heat. He's lean and athletic and though he's 69, he's always enjoyed good health--until now.
Venezualan poet and novelist Alberto Barrera Tyszka's The Sickness is a rattling experience not only because of the hyper-realism of the medical scenes, but also due to the sheer cumulative emotional impact of the story's entangled lives. Dr. Miranda's anguish at the approaching loss of his father is juxtaposed against a string of urgent supplicating e-mails from a former patient. Ernesto Duran has been assured by the doctor that he is in perfect health, but he keeps experiencing sudden drops in blood pressure and is daily on the verge of fainting. Duran's pathological persistence has caused Dr, Miranda to forbid him even to enter the hospital, but as his e-mails become increasingly desperate, Dr. Miranda's secretary, Karina, decides to have mercy on him and secretly impersonates the doctor to write a kind reply.
"Why do we find it so hard to accept that life is pure chance?" this short novel asks repeatedly, as its complex, deeply compassionate dual narratives--both revolving around lying to give someone false comfort--create a web of needy, passionate people who could be saved by the redemptive power of words... if they'll only talk to each other. Barrera Tyszka's characters are good people, flawed and conflicted, lying and facing their fears, trying to do the right thing. You grow to care for them enough that you want to know more than the hints with which The Sickness ends its powerful meditation on mortality and the interrelatedness of our lives. --Nick DiMartino
Shelf Talker: A good doctor struggles to tell his beloved father that he has terminal cancer in a novel that won the Premio Herralde award for Spanish-language literature upon its original publication.