Shelf Awareness for Monday, March 12, 2012

News
B&N Adding More Penguin Boutiques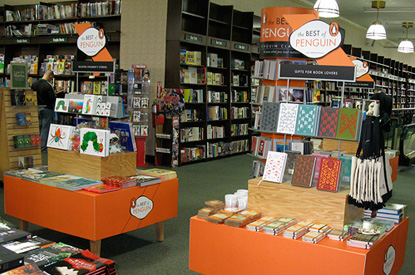 After a test in 10 stores that began last fall, Barnes & Noble is expanding the 200-sq.-ft. boutiques dedicated to Penguin books, tote bags, notebooks and mugs to 25 more stores, the Wall Street Journal reported.

"It's a way for us to focus on our core business and drive sales," said Patricia Bostelman, B&N's v-p of marketing.

"The sales have been incremental rather than cannibalizing Penguin sales elsewhere in the store because it's a different experience," said John Makinson, CEO of Penguin Group.

B&N said it has no current plans to open Penguin boutiques in other stores and has no plans to open boutiques dedicated to other publishers because "other major adult publishers can't match Penguin's merchandise assortment," the Journal wrote.




Shelf Talker of the Day or Erotica Perplexia
Congratulations to Watchung Booksellers, Montclair, N.J., which rated several mentions and a photo on the front page of Saturday's New York Times. The first paragraph of the story says it all: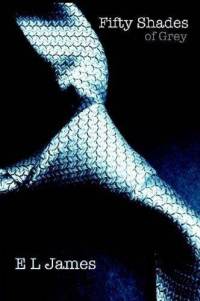 "Fifty Shades of Grey, an erotic novel by an obscure author that has been described as 'Mommy porn' and Twilight for grown-ups, has electrified women across the country, who have spread the word like gospel on Facebook pages, at school functions and in spin classes. Or as the handwritten tag on a paperback copy in a Montclair, N.J., bookstore helpfully noted, 'Yes, this is THE book everyone is talking about.' "

The first in a trilogy and published by the Writer's Coffee Shop Publishing House in Australia, Fifty Shades of Grey is about a dom/submissive relationship, features purple prose and involves a lot of violence. It has been hard to find and mostly been sold as an e-book. But all that will soon change: Vintage has bought English-language rights and is releasing e-book versions of the trilogy today and trade paperback versions in early April, with a combined print run of 750,000.

The Fifty Shades of Grey phenomenon is a bit mysterious. Erotica has been around since written language was invented--and got a fresh burst of popularity when Gutenberg invented the printing press. Because it affords privacy for both buying and reading, the e-reader has helped make erotica among the bestselling e-book categories. Still, somehow for many readers, Fifty Shades of Grey has become the first acceptable way to enter the category. One blogger told the Times: "It's relighting a fire under a lot of marriages. I think it makes you feel sexy again, reading the books."

Margot Sage-EL, owner of Watchung Booksellers, called the flurry "a major amusement" and noted that customers have begun asking for more erotica. "But I can't really endorse it," she said. "What can I say, 'Hey, we have some soft porn on the table?' "




Kobo CEO: Tablets Are for 'Casual' E-Book Readers
There is a significant difference in usage patterns between owners of dedicated e-readers and tablets, Kobo CEO Michael Serbinis said during a panel held at the Financial Times Digital Media Conference in London last week, as reported by TabTimes.

"The people buying these devices (e-readers) are reading more frequently than those with tablets," Serbinis observed. "They read for longer sessions and are more committed. We definitely see tablets as for casual readers. These readers are reading a book every other month, which is a lot less than the average for those using e-readers. Some romance readers are reading up to 30 books a month."



Partners: NAIPR's Frontlist Plus Universal and Edelweiss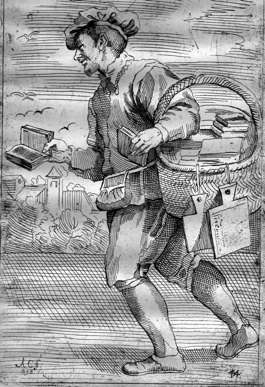 Under a new agreement, the National Association of Independent Publishers Representatives' Frontlist Plus Universal service will be available as a part of Above the Treeline's Edelweiss. At the same time, Frontlist Plus Universal publishers will be able to choose from different service levels on Edelweiss, including on a title-by-title basis.
Frontlist Plus Universal files will be available for download on the Edelweiss website, effective with the fall season, as the first step in integrating the two products. In the near future, publishers will be able to upgrade their Frontlist Plus Universal service to allow NAIPR reps to create marked-up catalogues for accounts and for retailers to integrate publisher titles into their Edelweiss orders.
NAIPR's Frontlist Plus Universal started in 1990 as Frontlist on Floppy and is a major source of new bibliographic data for booksellers and has facilitated collecting frontlist orders for publishers who use independent commission reps.


Turow on the Agency Model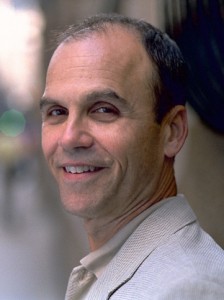 As the debate about agency pricing continues, Scott Turow, president of the Authors Guild, called the Justice Department probe of Apple and five publishers "grim news for everyone who cherishes a rich literary culture," adding that ironically "our government may be on the verge of killing real competition in order to save the appearance of competition."

Among his arguments for the agency model for e-books is that it helps maintain bookstores:

"Our concern about bookstores isn't rooted in sentiment: bookstores are critical to modern bookselling. Marketing studies consistently show that readers are far more adventurous in their choice of books when in a bookstore than when shopping online. In bookstores, readers are open to trying new genres and new authors: it's by far the best way for new works to be discovered. Publishing shouldn't have to choose between bricks and clicks. A robust book marketplace demands both bookstore showrooms to properly display new titles and online distribution for the convenience of customers. Apple thrives on this very model: a strong retail presence to display its high-touch products coupled with vigorous online distribution. While bookstores close, Apple has been busy opening more than 300 stores."

Moreover, a world dominated by Amazon will be harder for lesser-known authors, Turow wrote. "The high royalties of direct publishing, for most, are more than offset by drastically smaller markets. And publishers won't risk capital where there's no reasonable prospect for reward. They will necessarily focus their capital on what works in an online environment: familiar works by familiar authors."




Notes
Image of the Day: Lipstick and the Leash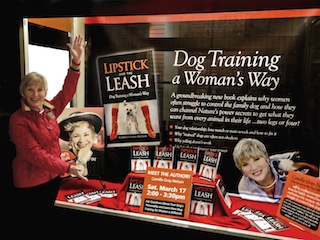 This coming Saturday, Copperfield's Books, Petaluma, Calif., hosts an event for Camilla Gray-Nelson, author of Lipstick and the Leash: Dog Training a Woman's Way (Double Dove Press). Here Gray-Nelson makes an early appearance in front of Copperfield's window display for her book. (The woman in the hat is local TV personality Jan Wahl, who will have Camilla on her show and introduce her at the store.)


Cool Idea of the Day: Tomo to Aid Teens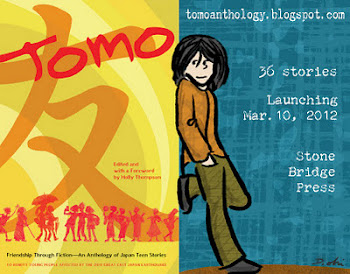 Yesterday, the anniversary of the devastating earthquake and tsunami on northern Honshu in Japan, was the pub date for Tomo: Friendship Through Fiction, an Anthology of Japan Teen Stories (Stone Bridge Press, distributed by Consortium). The book features fiction about Japan by authors around the world and is aimed at connecting young adult English-language readers with their Japanese counterparts. The 36 stories, 10 of which are translations and two of which are graphic narratives, feature characters who are "contemporary Japanese teens, ninja and fantasy-world teens, mixed heritage teens, and non-Japanese teens who call Japan home." Tomo is edited by Holly Thompson, who is a writing teacher, YA author and longtime resident of Japan.

Portions of the proceeds of Tomo (which means "friend" in Japanese) will be donated to organizations that aid teens in the areas affected by the quake and tsunami. The first donations go to NPO Hope for Tomorrow, which provides educational expenses, mentoring, tutoring and foreign language support to high school students in the affected region.




Wayne Pernu: 'Old-School' Book Scout
"Few days pass during which Wayne Pernu does not buy a book, or several hundred," the New Yorker wrote in a profile of the "old-school book scout." An increasingly rare member of the profession "who listens to his instincts rather than to technology, Pernu is one of the last of his kind--an old-school purist in a digital world."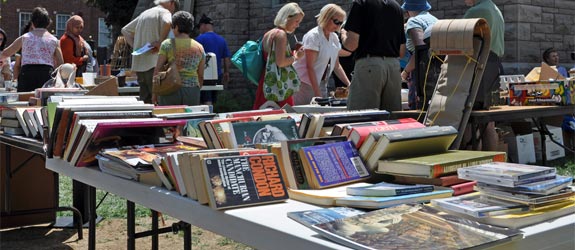 As he checked weekend sale listings, Pernu told the New Yorker: "You can tell if it's going to be a good sale by how people phrase their ad.... If it says something like 'Treasures' you know it's going to be a lot of junk. If it says, 'Student moving to Hawaii, lots of good books--philosophy,' it's going to be good. And if you want all the good book people to come, you say, 'Professor died.' "

Pernu began learning his trade in 1989 as a buyer at Powell's Books, Portland, Ore., before striking out on his own, though Powell's remains his primary client. Declining to use bar-code scanners to determine values, he said intuition allows him to quickly tell if a title is worthy of his attention: "A lot of times I have no idea what I'm buying, but I do know that I should buy it."



Book Trailer of the Day: Drift
Drift: The Unmooring of American Military Power by Rachel Maddow (Crown).


Media and Movies
Media Heat: Anne Tyler on Morning Edition
This morning on CBS's This Morning: Dr. David B. Agus, author of The End of Illness (Free Press, $26, 9781451610178).

---

This morning on Imus in the Morning: Deneen Borelli, author of Blacklash: How Obama and the Left Are Driving Americans to the Government Plantation (Threshold Editions, $26, 9781451642865).

---

This morning on MSNBC's Morning Joe: Jonathan Haidt, author of The Righteous Mind: Why Good People Are Divided by Politics and Religion (Pantheon, $28.95, 9780307377906).

---

Today on the Sean Hannity Show: Jason Mattera, author of Hollywood Hypocrites (Threshold Editions, $25, 9781451625615).

---

Today on NPR's Diane Rehm Show: Sylvester J. Schieber, author of The Predictable Surprise: The Unraveling of the U.S. Retirement System (Oxford University Press, $34.95, 9780199890958).

---

Tonight on the Colbert Report: Katherine Boo, author of Behind the Beautiful Forevers (Random House, $27, 9781400067558).

---

Tomorrow morning on NPR's Morning Edition: Anne Tyler, author of The Beginner's Goodbye (Knopf, $24.95, 9780307957276).

---

Tomorrow morning on Fox & Friends: Jason Mattera, author of Hollywood Hypocrites (Threshold Editions, $25, 9781451625615). He will also appear on Imus in the Morning.

---

Tomorrow on CNN's Newsroom: Peter H. Diamandis and Steven Kotler, co-authors of Abundance: The Future Is Better Than You Think (Free Press, $26.99, 9781451614213).

---

Tomorrow on the Diane Rehm Show: Sara Mansfield Taber, author of Born Under an Assumed Name: The Memoir of a Cold War Spy's Daughter (Potomac Books, $29.95, 9781597976985).

---

Tomorrow night on the Tonight Show with Jay Leno: Bethenny Frankel, author of A Place of Yes: 10 Rules for Getting Everything You Want Out of Life (Touchstone, $16, 9781439186916).




Hunger Games Countdown: Fashion; Facebook Game; New Clip
As momentum continues to build toward the March 23 release of The Hunger Games, variations on the theme of frenzied promotion are appearing everywhere, including the fashion world.

"What will you wear to the theater that evening?" asked Buzzfeed in featuring "some helpful suggestions," including Peeta's Pearl necklace, Team Peeta Shoes, "Real or not real?" bracelet, Mockingjay Messenger Bag and District 12 ring.

---

Beware the updates! The Huffington Post cautioned that "if there was a way you could prepare your Facebook News Feed for an onslaught of Farmville-like messages, you should be doing it now" because the Hunger Games Adventures is coming to Facebook.

Created in collaboration with series author Suzanne Collins and the film's producers, "the game will also feature the very first official map of Panem, the fictional world of the story," the Huffington Post noted. A beta version of the game, which also launches worldwide March 23, is available now.

---

Here is the latest Hunger Games clip, in which Katniss (Jennifer Lawrence) first meets Cinna (Lenny Kravitz).



Movie Trailer: On the Road
A trailer has been released for On The Road, the much-anticipated film adaptation of Jack Kerouac's novel, directed by Walter Salles (The Motorcycle Diaries). The clip "depicts what you might expect from an On The Road movie made by Walter Salles. A first-half that's pretty conventional, jazzy, loose, with a beatnik vibe, the second half much more Salles: poetic, seemingly profound and full of beauty," Indiewire reported.



Books & Authors
Awards: Horticultural Society, Aussie Indies Winners
The winners of the 2012 American Horticultural Society Book Awards, recognizing outstanding gardening books published in North America, are:

The Holistic Orchard by Michael Phillips (Chelsea Green Publishing)
Putting Down Roots by Marcia C. Carmichael (Wisconsin Historical Society Press)
Small Green Roofs by Nigel Dunnett, Dusty Gedge, John Little and Edmund C. Snodgrass (Timber Press)
Writing the Garden by Elizabeth Barlow Rogers (David R. Godine)
The Year-Round Vegetable Gardener by Niki Jabbour (Storey Publishing)
---
Anna Funder's All That I Am was named the Book of the Year at this year's Indie Awards celebration, presented by Australia's independent booksellers, the Age reported. Her novel was also the debut fiction category winner. Other category winners included Worse Things Happen at Sea by William McInnes and his late wife, Sarah Watt (nonfiction); The Street Sweeper by Elliot Perlman (fiction); and The Little Refugee by Anh Do and Suzanne Do, illustrated by Bruce Whatley.



Starting In-House, The Lean Gains Big Interest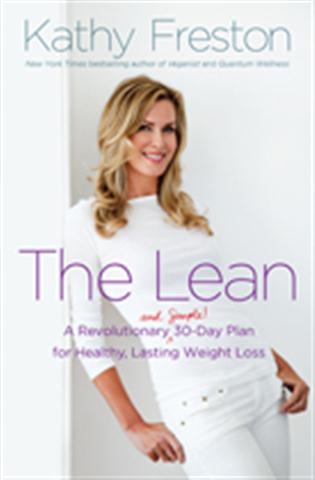 'Tis the season for diet books. And after a few months, many of them wind up as unused as a New Year's resolution gym or Weight Watchers membership. Part of the problem is the difficulty of adapting immediately to a strict, new regimen. But a book, The Lean: A Revolutionary (and Simple!) 30-Day Plan for Healthy, Lasting Weight Loss by Kathy Freston, being published this month by Weinstein Books, aims to solve that problem: it's a 30-day plan that allows one to "lean into" a diet, taking one new step a day, slowly crowding out bad habits. (The author of Quantum Wellness, Veganist and other titles, Freston emphasizes "progress, not perfection" in achieving goals and the importance of a mix of healthy diet, emotional introspection, spiritual practice, loving relationships and more.)

On the first day of the plan, for example, you drink lots of water. Other steps include having an afternoon power shake and using nondairy milk for cow's milk. Each day one has to eat the healthier food before "old" food.

Perhaps because of The Lean's gradual approach, some employees at Perseus, which is distributing the title, have tried the plan. (Freston's appearance at sales conference in December garnered a healthy amount of attention.) A handful of staff have completed the 30 days, including sales rep Jen Reynolds, sales associate James Chan and group marketing coordinator Yun Wa Chan. Katie McHugh, the book's editor, is well along in the program. For his part, Perseus head David Steinberger is stuck on day three, where participants are advised to eat an apple.

Those who have gotten beyond the apple stage have been "raving" about the program, Steinberger said. "They say they're feeling great, and they look great." He added that The Lean is "very sensible" and has broad potential.

The Lean also benefits from some of Freston's rich connections. The wife of Tom Freston, a founder and former CEO of MTV Networks and former head of Viacom (and through that, Simon & Schuster), Freston "moves in celebrity circles in Los Angeles," Steinberger said, and The Lean is "like the diet to the stars."

The first steps on The Lean's publicity regimen are impressive: a book party hosted by Arianna Huffington and Wendi Murdoch, appearances on the Ellen DeGeneres Show and CBS's the Talk, a feature in O, the Oprah Magazine and blurbs from Andrew Weil, M.D., and Neal Barnard, M.D.

Not bad for an author Steinberger calls "very down to earth."




Book Review
Review: The Thief
The Thief by Fuminori Nakamura, trans. by Satoko Izumo and Stephen Coates (Soho Crime, $23 hardcover, 9781616950217, March 20, 2012)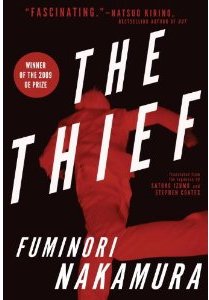 Pickpocket Nishimura and two other punks have been hired by the dangerously violent Kizaki to participate in a high-stakes robbery. An old investor, sitting on 80 million yen for which he hasn't paid taxes, possesses a packet of incriminating documents. After the robbery succeeds way too easily, Nishimura discovers that the old man they left bound and alive has been found murdered--and, far more than an investor, he's a politician. A number of powerful people suddenly show up dead. His buddy who got him the job warns him to get out of town fast, but doesn't manage to make it himself. Only a few teeth remain.
The Thief is an inside look at a professional Japanese pickpocket's hazardous life, and Fuminori Nakamura serves it up fast and dirty, like he knows what he's talking about. Nishimura is a hardened lost soul who hasn't shed all his humanity yet. When he sees that a kid shoplifting in the supermarket has been spotted by the store detective, he grabs the boy's stolen goods and buys them for him. The next morning, he finds the boy waiting outside his door. The boy grows to silently adore him. He teaches the boy how to steal without getting caught, and from then on, nothing can get rid of the nameless kid, who becomes Nishimura's tagalong disciple.
The ruthless and cynical Kizaki, driven by an addiction to control others' lives, is the motor that revs the mounting tension. The novel's other characters are swift, shadowy sketches. Many remain nameless or go by Tallest, Flattop, Buzzcut. The thrill in The Thief is not character but pace, and the pace never flags. The biting, realistic narrative takes off like a bullet and just keeps getting tighter and more dangerous. When recaptured by the frightening Kizaki, Nishimura is told he must steal three items--and whoever fails Kizaki dies, generating huge suspense as the plot drives toward its finale.
Too late to save himself from the consequences of a life of stealing, Nishamura tries to save the boy instead. Though Nakamura's grim tale ends as an unflinching portrait of syndicate ruthlessness, it may leave you wondering why exactly you've been conducted hurtling through this suspense piece only to be defeated by the irrational, merciless world of crime. --Nick DiMartino, Nick's Picks, University Book Store, Seattle
Shelf Talker: A Japanese pickpocket falls into the web of an underworld kingpin in this breakneck crime novel. It's easy to see why The Thief won Japan's biggest literary award, the Oe Prize, in 2009.