Shelf Awareness for Thursday, August 9, 2012

Quotation of the Day
On the Bestselling Book in British History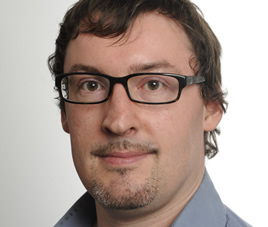 "Fifty Shades is just the latest reminder of what makes the publishing industry important. Every half-decade the book business comes up with a title that crystallises what it means to put an author in touch with a reader: a relationship that can be both bountiful and long-lasting.
"We may not always know in advance where the bestsellers will come from, but don't mistake that for an accident. Modern publishers and booksellers are curators of a phenomenon and a desire to read stories that predates all of us."


News
Indigo's First Quarter: Kobo Sales Off, Trade Books Up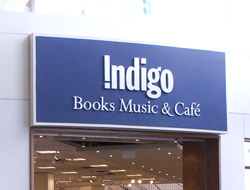 At Indigo Books & Music, net revenue in the first quarter ended June 30 fell 0.8%, to $186.5 million, and the net loss was $5.5 million, an improvement compared to the net loss of $24.2 million in the same period a year earlier.

The company said revenue fell because of "lower sales of eReaders due to the strong launch of the Kobo Touch in the same period last year and a delay in the launch of new Kobo devices." At the same time, trade book sales grew 0.6% because of strong sales of the Fifty Shades and Hunger Game trilogies and the Indigo Spotlight programs that highlight hidden gems. At superstores open at least a year, sales fell 0.9% while sales at small-format stores rose 6%. The company attributed the reduction in the net loss to "improvements in net margins and lower operating expenses" as well as the elimination of losses associated with Kobo, which Indigo sold in January.

During the quarter, Indigo completed upgrading its retail distribution facility "to support the growth of its general merchandise business and improve the efficiency of its supply chain operations."

CEO Heather Reisman commented: "We are very pleased to see continued double digit growth in our general merchandise businesses as we expand our exciting gift, lifestyle and IndigoKids categories. We're also happy to see positive comp sales in our small format stores driven by the strong book titles this quarter and the expansion of some general merchandise to our smaller stores."




AAP Sales for April: Children's Keeps Growing
In April, total net book sales rose 5%, to $811.5 million, representing sales of 1,187 publishers and distributed clients as reported to the Association of American Publishers. For the year to date, net book sales have risen 8.1%, to $3.2 billion.
After some triple-digit growth earlier this year, children's/YA e-books settled more down to earth with a sales gain of 29%--while children's/YA hardcovers rose 42.8% from a much larger base. University press e-books grew the most of any category--91.9%--but from a very small base.
| | | |
| --- | --- | --- |
| Category | Sales | % change |
| Univ. press e-books | $800,000 | 91.9% |
| Children's/YA hardcovers | $64.8 million | 42.8% |
| Adult e-books | $92 million | 38% |
| Children's/YA e-books | $7.5 million | 29% |
| Religious e-books | $11.7 million | 22% |
| Downloaded audio | $7.4 million | 18.1% |
| Univ. hardcovers | $5.4 million | 16.9% |
| Adult paperback | $131.2 million | 10% |
| Children's/YA paperbacks | $42.6 million | 6.8% |
| Religious hardcovers | $20.7 million | 4.9% |
| Adult hardcover | $126.2 million | 0.5% |
| | | |
| Audiobooks | $5.7 million | -7.8% |
| Adult mass market | $24.6 million | -15.6% |
| Professional publishing | $42.6 million | -15.7% |
| Univ. paperbacks | $6 million | -28.7% |
| Religious paperbacks | $11.7 million | -48.1% |


Builders Booksource's Construction Project: Downsizing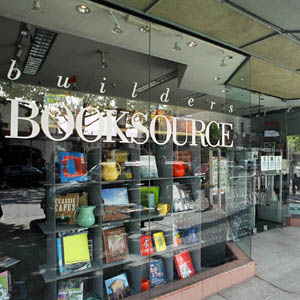 Builders Booksource, Berkeley, Calif., is downsizing its space but will maintain its "full inventory of design and building trades titles," the store said. Because most shelves are on wheels, the new layout will allow the store to continue to offer book events and workshops. The work begins next week.
The store said the move comes "in response to the changes in the book world and to the design and construction industry."


Joy Press New Books & Culture Editor at L.A. Times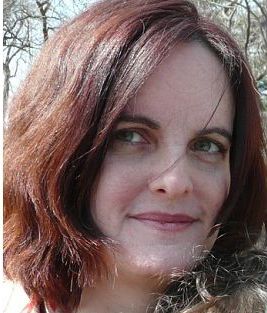 Joy Press has been named books and culture editor at the Los Angeles Times, where "her presence will allow us to expand our coverage of publishing and literary culture, with a special emphasis on ramping up our digital content," the paper said.

For the past two and a half years, Press has been the Calendar section's pop culture and deputy television editor; she developed a Sunday TV page and played a major role in expanding the Show Tracker blog.

Earlier, she was culture editor at Salon and was arts and culture editor at the Village Voice. Press has been a rock critic at Melody Maker and contributing editor at Spin magazine; co-authored The Sex Revolts: Gender, Rebellion and Rock 'n' Roll; and edited War of the Words: 20 Years of Contemporary Writing in the VLS.




Notes
Image of the Day: WORD Hits the Road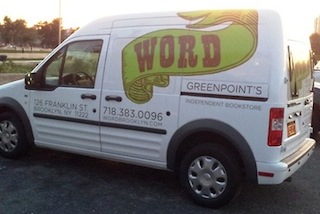 WORD, Brooklyn, N.Y., has a spanking new van that it will use for book fairs, off-site events, large deliveries, small, local deliveries and "some other cool things," said WORD owner Christine Onorati. The van may also be important for the store's effort to reach out to nearby neighborhoods without a bookstore. The van made its debut Monday at the Words by the Water reading.


Q&A with Chuck and Dee Robinson
The Bellingham Business Journal offered a q&a with Chuck and Dee Robinson, owners of Village Books, Bellingham, Wash., (and two of our favorite booksellers). A sample, in answer to the question of what a bricks-and-mortar independent bookstore will look like in 20 years: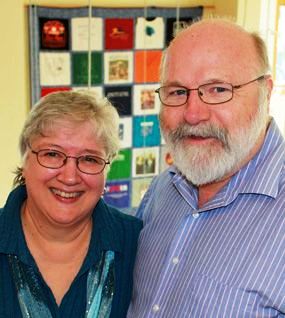 Chuck: It's hard to imagine 10 weeks from now.

Dee: It changes so fast. I still think they will be a gathering point for like-minded people. The author visits will still be an important part, and it might not even be physical visits--already there are a lot of authors doing Skype presentations to stores and to book groups. But I think that the gathering of people together to talk about books and to talk about ideas is still something that will happen in bookstores.

Chuck: I like the community center concept--that whole idea of a third place that's not home and not work. It's a semi-public space where people meet and exchange ideas and see each other.




Washburn Bookstore Now Ichabod Shop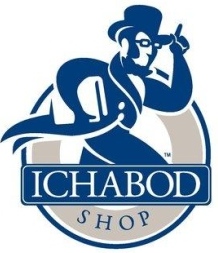 The Washburn Bookstore at Washburn University, Topeka, Kan., is changing its name to the Ichabod Shop beginning this semester, according to the Washburn Review.
The change came after a general store review. A local ad agency helped the store administration, sent out surveys and came up with four choices that were decided "by student input," bookstore director Kay Farley said.


Reader Travel Alert: Paris Tops for Libraries; Tokyo for Bookshops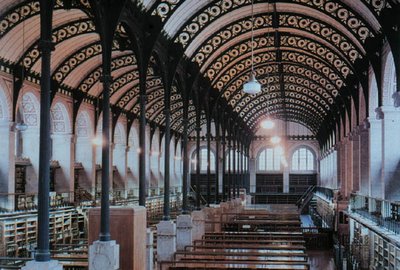 Paris is your best bet if you're an international traveler looking for a library or bookshop, according to the World Cities Culture Report 2012. The "importance of public libraries is explored with Paris coming way out top in numerical terms. It has 830 public libraries compared to Shanghai's 477, London's 383, Tokyo's 377, Johannesburg's 234, New York's 220, Sydney's 154 and Berlin's 88. Paris also has more bookshops--1,025 to London's 802, although Tokyo has the most (1,675); Shanghai has 1,322 and Johannesburg has 1,020," the Guardian reported



Book Trailer of the Day: Blood Crave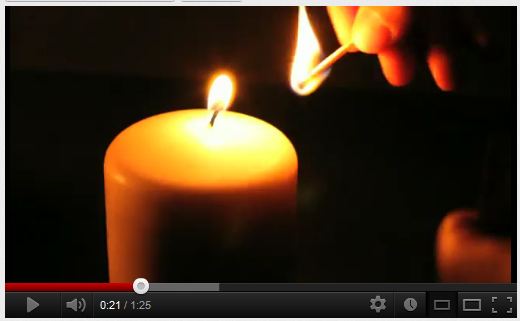 Blood Crave by Jennifer Knight (Running Press Teens), the sequel to Blood on the Moon.


Media and Movies
Media Heat: Brunson on the Talk--It's Complicated
Tomorrow on CBS's the Talk: Paul Carrick Brunson, author of It's Complicated (But It Doesn't Have to Be): A Modern Guide to Finding and Keeping Love (Gotham, $22.50, 9781592407699).


TV: Book Trailer for Inside HBO's Game of Thrones
In a clever bit of cross-promotion, HBO has released a book trailer with a behind-the-scenes feel for Inside HBO's Game of Thrones by Bryan Cogman, with a preface by George R.R. Martin and foreword by David Benioff and D.B. Weiss. The official companion book to the hit television series will be published by Chronicle October 1.


This Weekend on Book TV: A Man and His Ship
Book TV airs on C-Span 2 this week from 8 a.m. Saturday to 8 a.m. Monday and focuses on political and historical books as well as the book industry. The following are highlights for this coming weekend. For more information, go to Book TV's website.

Saturday, August 11
2 p.m. Women's health care activist Merle Hoffman presents her book Intimate Wars: The Life and Times of the Woman Who Brought Abortion from the Back Alley to the Board Room (The Feminist Press at CUNY, $18.95, 9781558617513). (Re-airs Sunday at 7:30 p.m. and August 20 at 4 a.m.)

4 p.m. Steven Ujifusa talks about his book A Man and His Ship: America's Greatest Naval Architect and His Quest to Build the S.S. United States. (S&S, $29.99, 9781451645071). (Re-airs Sunday at 10 p.m. and August 19 at 2:15 a.m.)

7 p.m. Kenneth Brower, author of The Wildness Within: Remembering David Brower (Heyday, $20, 9781597141864), recounts the life of his father, who founded the Sierra Club. (Re-airs Sunday at 3:15 p.m.)

10 p.m. After Words. Michael Ettlinger interviews Edward Conard, author of Unintended Consequences: Why Everything You've Been Told About the Economy Is Wrong (Portfolio, $27.95, 9781591845508). (Re-airs Sunday at 9 p.m., Monday at 12 a.m. and 3 a.m. and August 19 at 12 p.m.)

11 p.m. At an event hosted by Busboys and Poets, Washington, D.C., Peter Edelman discusses his book So Rich, So Poor: Why It's So Hard to End Poverty in America (New Press, $24.95, 9781595587855). (Re-airs Monday at 2 a.m. and August 18 at 11 a.m.)

Sunday, August 12
8 a.m. At an event hosted by at Vroman's Bookstore, Pasadena, Calif., Charlie Schroeder talks about his book Man of War: My Adventures in the World of Historical Reenactment (Hudson Street Press, $25.95, 9781594630910). (Re-airs Sunday at 11 p.m. and August 19 at 3:45 p.m.)

1:40 p.m. Libertarian Party presidential nominee Gary Johnson presents his book Seven Principles of Good Government: Gary Johnson on Politics, People and Freedom (Silver Lake Publishing , $12.95, 9781563439131). (Re-airs Sunday at 7:15 p.m. and Monday at 1:40 a.m.)



Books & Authors
Awards: New England Book Winners
The winners of the New England Book Awards, sponsored by the New England Independent Booksellers Association, are:

Fiction: The Flight of Gemma Hardy by Margot Livesey
Nonfiction: Remembering the Music by Kate Whouley [Editor's note: Yea, Kate!]
Children's: More by I.C. Springman, illustrated by Brian Lies

The winners will be celebrated at NEIBA's fall conference in Providence, R.I., October 3-5.




Book Review
Review: Renato, the Painter: An Account of His Youth & His 70th Year in His Own Words
Renato, the Painter: An Account of His Youth & His 70th Year in His Own Words by Eugene Mirabelli (McPherson, $25 hardcover, 9780929701967, May 2012)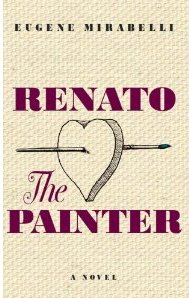 As is the case with many first-person novels, the hero of Eugene Mirabelli's Renato, the Painter is a foundling. When a baby appears on the doorstep of Bianca and Fidele Stilamore, they name the child Renato--Italian for "reborn"--and he grows up to become an artist whose fine work has failed to receive the accolades it deserves. (The same might also be said of Mirabelli himself.)
This sequel to earlier Mirabelli novels like The Passion of Teri Heart and The Goddess in Love with a Horse is a powerful, life-affirming story, a lusty, bawdy, hilarious romp through life as recounted by Renato in his old age. As a young boy, Renato enjoyed reading one of the few books in the Italian immigrant family's home: Benvenuto Cellini's Autobiography. As he grows up, his love of girls, then women, then drawing and painting, grows stronger and stronger until he feels he must devote his life to them (all of them). He marries, but that doesn't go well; although he loves his wife deeply, they remain apart--closely apart, that is, on opposite sides of Boston's Charles River, which only makes their relationship more hilarious and frustrating.
Later, a young woman, Avalon, the daughter of a close and dear friend, comes along with her son Kim. Renato just wants to help her out, but their relationship gradually evolves into something tender and beautiful: "Her hand glided from my shoulder to my flank with a caution so gentle it startled, she had a vigorous embrace and such tenderly inquisitive fingers as to doom a young man to her touch, and I was grateful to be old." Mirabelli's lovely, poetic prose, which fills his characterization of Renato to its brim, is a joy.
"Looking back, I'm baffled that I haven't done better," Renato reflects. "I don't mean painting; I've done all right painting even if nobody knows it. But I could have given more time to my friends, could have listened more and complained less, could have been more generous to everyone." Renato has done well, has lived and loved, and has served his mentor Cellini very well indeed. --Tom Lavoie
Shelf Talker: Once you've read this lovely novel, you'll be hunting down the rest of Mirabelli's stories, which form an extended history of the fictional Cavallo clan.