Shelf Awareness for Monday, November 19, 2012

News
New Bookstore: Peregrine Alights in Prescott, Ariz.
Congratulations to the Peregrine Book Company, Prescott, Ariz., which this past weekend held its grand opening celebration, including a welcome reception, several author talks and signings, a writing workshop and a poetry open mic event.
Staff at the new Peregrine Book Company: manager Tom Brodersen, Susan Lange, Reva Howard, Adria Smith, Kurt Johnson, owner Ty Fitzmorris.
The 4,900-sq.-ft. store in newly renovated space sells new and used books, magazines and a range of gifts. Ty Fitzmorris is the owner; he also owns the Raven Cafe, which is five stores away. The general manager is Tom Brodersen, who was Gayle Shanks's original partner in Changing Hands Bookstore, Tempe, Ariz., and also owned Satisfied Mind bookstore.
Shanks herself attended the grand opening celebrations Friday night and Saturday, which she described as "a wonderful thing to see. People walked through the doors and said things like, Oh my God, a real bookstore,' and 'Wow, I never dreamed we'd have a bookstore like this in Prescott and I've lived here for 20 years.' A child ran for the kids' section and said over and over again, 'I can take these home, right? I don't have to return them, right? I want to stay here forever.' I even heard many people say, 'This reminds me of Changing Hands!' A fun time all around."

Fitzmorris said that the closing of Barnes & Noble in the Prescott Gateway Mall at the end of last year created opportunities for independent bookstores and told the Prescott Daily Courier that research showed that bookstores with between 3,000 and 5,000 square feet of space were not struggling like smaller and larger stores. He also noted that there will be "a lot of synergy" between the Raven and the bookstore.
The Peregrine Book Company is located at 219A North Cortez, Prescott, Ariz. 86301; 928-445-9000.




With New Owners, Journey Continues for Gulliver's Books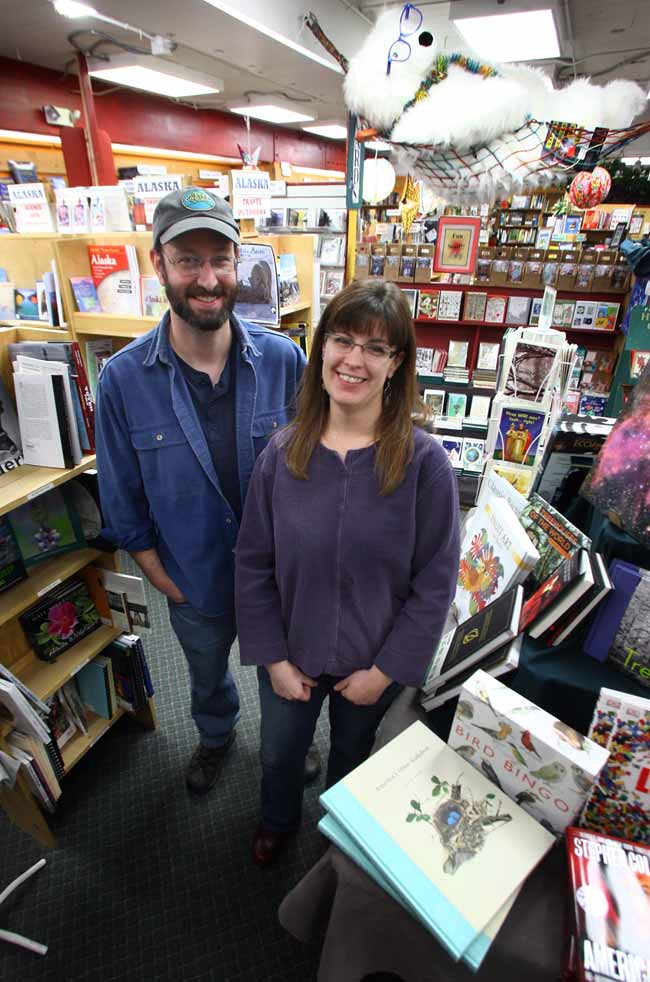 The Daily News-Miner (one of our favorite newspaper names) profiles Bryan and Christy Wiskeman, who last month bought Gulliver's Books, Fairbanks, Alaska, from owner David Hollingsworth.
The sale began a year ago, when the Wiskemans, who had worked in the school district and were longtime customers at the store, went to buy a cookbook and talked with Hollingsworth about their dream of owning a small business. He suggested the bookstore, and the rest is history.


Bezos Named Fortune's Businessperson of the Year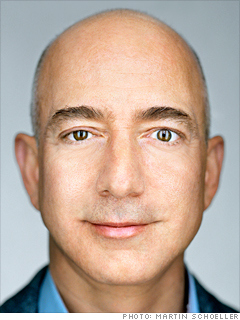 Fortune magazine's Businessperson of the Year is Amazon founder and CEO Jeff Bezos, who was praised as a "pro-customer, tightfisted risk-taker who is conditioning Wall Street to embrace his erratic earnings. If you're running a business with high margins--watch out."

Fortune called Bezos "the ultimate disrupter: He has upended the book industry and displaced electronics merchants.... He's willing to take risks and lose money, yet investors have embraced him, pushing Amazon's stock up 30% so far this year. And even as Amazon expands and experiments, Bezos remains zealous about delivering a good customer experience."

"We innovate by starting with the customer and working backwards. That becomes the touchstone for how we invent," Bezos said, citing a shower analogy to explain what distinguishes Amazon from other companies: "When they're in the shower in the morning, they're thinking about how they're going to get ahead of one of their top competitors. Here in the shower, we're thinking about how we are going to invent something on behalf of a customer."

Bezos also noted he is "very motivated by people counting on me. I like to be counted on. I like to have a bunch of customers who count on us. I like being part of a team. We're all counting on each other. I like the fact that shareholders are counting on us. And so I find that very motivating."



Newspaper, M.P. Suggest U.K. Boycott of Amazon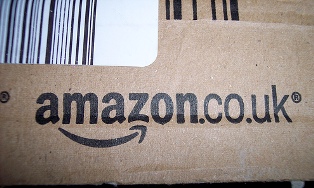 As the issue of multinational companies using a range of strategies to avoid paying taxes on their operations in the U.K. grew--highlighted at a parliamentary hearing last week--the Mirror is suggesting consumers boycott Amazon, the Bookseller reported.

The Amazon executive who testified made a particularly poor impression, refusing to divulge information requested by members of parliament.

The Mirror suggested customers "try W.H. Smith" instead of Amazon if "you want to make sure a chunk of your cash goes to the government" and quoted Waterstones founder Tim Waterstone saying, "No one is questioning the strict legality of Amazon's U.K. tax structures, but many of us are questioning the spirit and ethos."

The Guardian also featured a debate between Margaret Hodge, chair of the parliamentary committee, and Jeff Jarvis, a professor at the City University of New York. Hodge commented: "From now on I will be putting away my Kindle and feeding my caffeine addiction somewhere other than Starbucks. We know that Amazon, Google and Starbucks are raking in profits from their economic activity in Britain but using a range of devices to avoid paying their fair share of corporation tax.

"It may be legal but it is not right.

"Of course it is up to government to act, both in the U.K. and internationally, to ensure that global companies pay tax according to where they make their profit and don't stash it away in tax havens such as Luxembourg and Bermuda. But consumers can use their power too. By boycotting these companies we not only voice our anger but hit them where it hurts. And any credible government will have to respond to public outrage at unacceptable tax avoidance. So I will be buying my grandchildren's Christmas presents from John Lewis, not Amazon, this year."




Penguin Expanding E-Book Lending Through Libraries
Penguin Group is working with Baker & Taylor to expand its e-book lending program to include libraries in Los Angeles and Cleveland, according to the New York Times.

Terms are similar to those of the first Penguin e-book lending program--a 3M pilot in New York--instituted since it withdrew from OverDrive earlier this year: "Penguin will sell any book to the libraries for lending six months after its release date, each book may be lent to only one patron at a time and at the end of a year the library must buy each book again or lose access to it," the Times said.

Penguin is also working with OneClickdigital to lend digital audiobooks to libraries.




B&N Shutting Down Fictionwise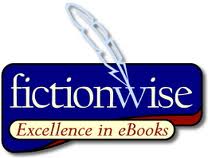 Fictionwise, which was launched in 2000 and acquired by Barnes & Noble in 2009, is in the process of winding down operations, with Fictionwise.com (including eReader.com and eBookwise.com) ending sales December 4. Customers will not be able to access the Fictionwise Bookshelf after December 21. In an e-mail to customers Friday, Fictionwise offered step-by-step opt-in instructions "to transfer your Fictionwise.com Bookshelf to a Nook Library." Once the e-books are transferred, they will be in ePub format.

TechCrunch noted that even though "the move shouldn't be all that surprising in a world of Amazon Kindles, iBookstores, and of course, B&N's own Nook library, it's worth a tip of our hat to these sites that laid the groundwork for the digital e-reading revolution."

In its letter to customers, the Fictionwise Team wrote: "We greatly appreciate your support of Fictionwise over the years. Together, we helped pioneer e-books and e-reading."



Notes
Image of the Day: Noir Burlesque at the Strand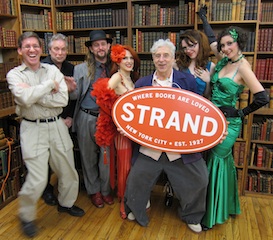 Last Wednesday, the Strand Bookstore, New York City, fought post-Sandy blues by hosting a Noir Burlesque event for the release of David Henry Sterry's Confessions of a Sex Maniac (not a memoir). The cast with Sterry, who held the sign: (from l.) Charles Ardai, Gary Cahill, Jonny Porkpie, Jo "Boobs" Weldon, Miss Mary Cyn and Rosie Cheeks.


Live from New York: It's Politics & Prose!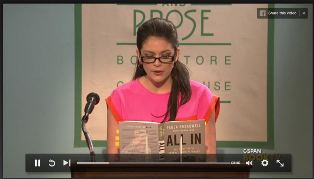 The opening sketch on Saturday Night Live this past weekend featured "Paula Broadwell" reading from a special, more personal version of All In, her biography of David Petraeus. Wonderfully the reading on "C-Span's Book Notes" was set as if from Politics & Prose, Washington, D.C.--with a huge sign for the store on a wall behind the author.


Bookstore Video of the Day: Newtonville Books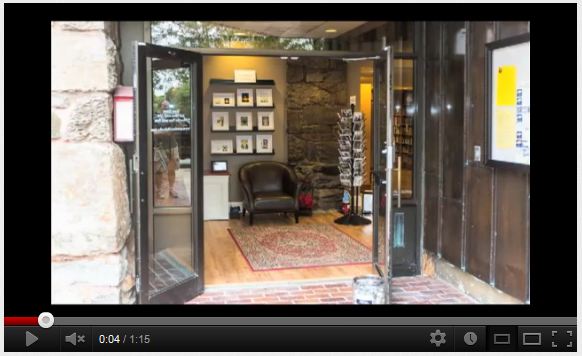 In this delightful video, the beautiful new Newtonville Books, Newton Centre, Mass., shows how to convert itself for a reading.


Happy 80th Birthday, Harvard Book Store!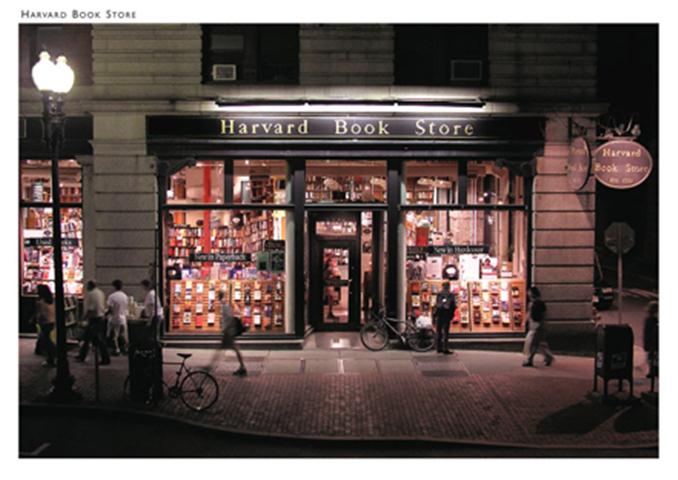 Congratulations to Harvard Book Store, Cambridge, Mass., which is celebrating its 80th anniversary on Thursday, November 29, at 7 p.m. with a party for "patrons, local authors, booksellers and the rest of the local literary community. Stop by for conversation, memories, and refreshments as we celebrate 80 years and look forward to many more."
The store was founded by Mark Kramer, whose wife, Pauline, joined him in the business. Their son Frank Kramer ran Harvard Book Store for more than 40 years. In 2008, Jeff Mayersohn and Linda Seamonson bought the store, which continues to grow and thrive.


Book Trailer of the Day: The Devil of Echo Lake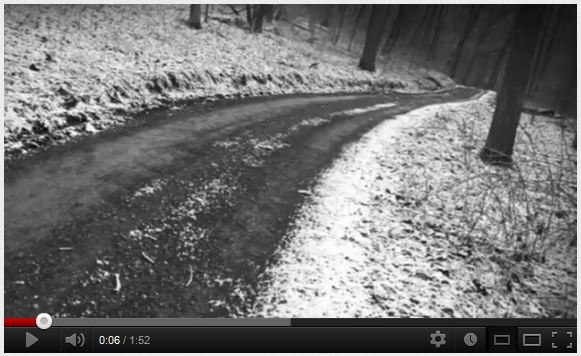 The Devil of Echo Lake, a horror novel by Douglas Wynne (JournalStone).


Media and Movies
Media Heat: Willie Nelson and Tony Bennett on Today
This morning on the Today Show: Willie Nelson, co-author of Roll Me Up and Smoke Me When I Die: Musings from the Road (Morrow, $22.99, 9780062193643).

Also on Today: Tony Bennett, author of Life Is a Gift: The Zen of Bennett (Harper, $28.99, 9780062207067). He will also appear on Katie and Late Night with Jimmy Fallon.

---

This morning on Fox & Friends: Thomas E. Ricks, author of The Generals: American Military Command from World War II to Today (Penguin Press, $32.95, 9781594204043). He will also appear today on PBS NewsHour and tomorrow on C-SPAN's Washington Journal.

---

This morning on Imus in the Morning: Pete Hamill, author of The Christmas Kid: And Other Brooklyn Stories (Little, Brown, $25.99, 9780316232739).

---

Today on Hannity: Oliver North, author of Heroes Proved (Threshold Editions, $26, 9781476706313). He will also be on Fox & Friends tomorrow.

---

Tonight on a repeat of the Colbert Report: Newt Gingrich, co-author of Victory at Yorktown: A Novel (Thomas Dunne, $27.99, 9780312607074).

---

Tonight on a repeat of the Daily Show: Mike Huckabee, author of Dear Chandler, Dear Scarlett: A Grandfather's Thoughts on Faith, Family, and the Things That Matter Most (Sentinel, $24.95, 9781595230935).

---

Tonight on the Late Show with David Letterman: Pete Townshend, author of Who I Am: A Memoir (Harper, $32.50, 9780062127242).

---

Tomorrow morning on CBS This Morning: David Baldacci, author of The Forgotten (Grand Central, $27.99, 9780446573054).

---

Tomorrow morning on the Today Show: Ke$ha, author of My Crazy Beautiful Life (Touchstone, $22.99, 9781476704166).

---

Tomorrow morning on MSNBC's Morning Joe: Ray Kurzweil, author of How to Create a Mind: The Secret of Human Thought Revealed (Viking, $27.95, 9780670025299).

---

Tomorrow on NPR's Diane Rehm Show: Evan Thomas, author of Ike's Bluff: President Eisenhower's Secret Battle to Save the World (Little, Brown, $29.99, 9780316091046).

---

Tomorrow on NPR's Fresh Air: Margaret Talbot, author of The Entertainer: Movies, Magic, and My Father's Twentieth Century (Riverhead, $28.95, 9781594487064).

---

Tomorrow on the O'Reilly Factor: Glenn Beck, co-author of Agenda 21 (Threshold, $26, 9781476716695).

---

Tomorrow on the View: Ken Burns, co-author of The Dust Bowl: An Illustrated History (Chronicle, $40, 9781452107943).

Also on the View: Sarah Burns, author of The Central Park Five: A Chronicle of a City Wilding (Knopf, $25.95, 9780307266149).

---

Tomorrow night on a repeat of the Daily Show: Nate Silver, author of The Signal and the Noise: Why So Many Predictions Fail--but Some Don't (Penguin Press, $27.95, 9781594204111).

---

Tomorrow night on a repeat of the Colbert Report: Doris Kearns Goodwin, author of Team of Rivals: The Political Genius of Abraham Lincoln (Simon & Schuster, $21, 9780743270755).




Movie Visuals: Mortal Instruments Trailer; Life of Pi Featurette
The first trailer has been released for The Mortal Instruments: City of Bones, based on the book by Cassandra Clare, and Indiewire asked: "Is Lily Collins the next Jennifer Lawrence or Kristen Stewart? Does this have what it takes to stand out against the other supernatural teen dramas coming?" Mortal Instruments opens on August 23, 2013.

---

Ang Lee and James Cameron "talk 3D" in a new featurette about the Life of Pi, based on Yann Martel's novel. Indiewire noted: "It's really one thing to be blown away by the majestic visuals of the film (which are rapturous and immersive), but man, then you watch some of these behind-the-scenes clips about how they did it and the 3D, in-tandem with the ambitious CGI and effects, is just astounding." The film opens Wednesday.



Books & Authors
Awards: Governor General's; Hilary Weston; New Mexico and Ariz.
Winners of this year's Canadian Governor General's Literary Awards included The Purchase by Linda Spalding (English-language fiction), Leonardo and the Last Supper by Ross King (nonfiction), Monkey Ranch by Julie Bruck (poetry) and The Reluctant Journal of Henry K. Larson by Susin Nielsen (children's lit, text). Isabelle Arsenault took the illustration prize for Virginia Wolf by Kyo Maclear. Winners in each category receive $25,000, with the publisher of each winning book receiving $3,000 in promotional funding.

---

Candace Savage won the $60,000 Hilary Weston Writers' Trust Prize for Nonfiction, which honors a work that demonstrates literary excellence and "a distinctive voice, as well as a persuasive and compelling command of tone, narrative, style and technique," for A Geography of Blood: Unearthing Memory from a Prairie Landscape. In its citation, the jury called the book "part-memoir, part history, part geological survey, part lament, part condemnation of the accepted myth of the settlement of the Western Plains, and above all, a haunting meditation on time and place."
---
The 2012 New Mexico & Arizona Book Awards include the following winners:

Best book of the year: No Crystal Stair by Vaunda Micheaux Nelson (Lerner Publishing Group)
Best Arizona book: Superstition Wilderness Trails West by Jack Carlson and Elizabeth Stewart (Clear Creek Publishing)
Best New Mexico book: Triassic Hall: Building the Triassic Exhibit by Jaenet Guggenheim and Spencer Lucas (AZRO Press)

John Stafford of Museum of New Mexico Foundation Stores in Santa Fe, N.M., was honored as Friend of New Mexico Books, and SouthWest Writers was honored as the Friends of New Mexico Authors.

For the full list of 2012 New Mexico & Arizona Book Awards winners, click here.


Hastings Entertainment's Christmas Book Recos
Hastings Entertainment's list of 2012 Must-Have Christmas Gifts, its prediction of this holiday season's most popular gifts, includes two books:
Cross Roads by Wm. Paul Young
Who Could That Be at This Hour? by Lemony Snicket


Book Review
Review: Spilt Milk
Spilt Milk by Chico Buarque, trans. by Alison Entrekin (Grove Press, $23 hardcover, 9780802120083, December 4, 2012)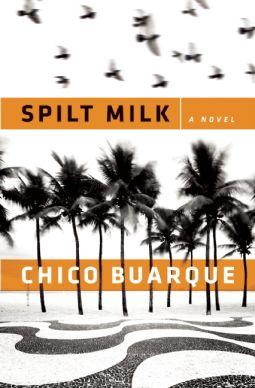 Eulálio Assumpção, 100 years old, is trying to tell the story of his life. Time has cruelly reduced him to a grouchy, complaining old man in a creaking hospital bed. His addled babbling is directed at someone--but who? Maybe he's mistaking his daughter for his wife, who either ran off or was killed in a car accident or drowned or died of tuberculosis. Is a nurse really recording his biography? He could be confused, because half his male relatives are also named Eulálio, including his father, his son and his grandson. His past is a patchwork of lies. His memory is failing him. And his morphine medication is making him loopy, pushing the convention of the unreliable narrator into a whole new delirious dimension.
Told in short chapters consisting of solid blocks of monologue, Brazilian author and musician Chico Buarque's Spilt Milk ripples forward and backward in time. Seventeen-year-old Eulálio is smitten by Matilde, a cinnamon-skinned singer at the memorial service for his father. Flighty, selfish Matilde makes a delightful wife but is far from a good mother. He adores her throughout their brief, happy marriage and into the agonies of jealousy, when his friend, a charming French engineer, seduces her.
Eulálio can be a spoiled, racist old cuss. He's not above tipping his plate onto the hospital floor when he finds a sinew in his steak. The other characters around him are equally colorful. His mother's devoted chauffeur dies in her bed wearing her husband's pajamas. His father, a handsome senator, is machine-gunned down as he enters his bachelor pad. Eulálio's volatile, unpredictable daughter has him committed against his will. His grandson is starting to bear an uncomfortable resemblance to his childhood pal. His Italian son-in-law sells Eulálio's home out from under him and runs off with the proceeds.
In one of the novel's most endearing and tender passages, old Eulálio snorts cocaine with his narcotics-dealing great-great-great-grandson, an unexpectedly human moment that segues into Buarque's funniest scene, as the drugged old grouch orders two policemen to let him into their squad car so he can rest, then asks if they are happy living in Brazil or intend to return to Africa. Yet, somehow, against all odds this blundering, foot-in-his-mouth old grumbler endears himself to us, and the tangled, troubled summation of his life becomes surprisingly sympathetic. --Nick DiMartino
Shelf Talker: A brilliant comic monologue by a Brazilian novelist, in which a hospitalized centenarian curmudgeon on morphine becomes entangled in his own deception-filled life story.