Shelf Awareness for Monday, November 26, 2012

News
Three Obamas Visit One More Page, Buy 15 Books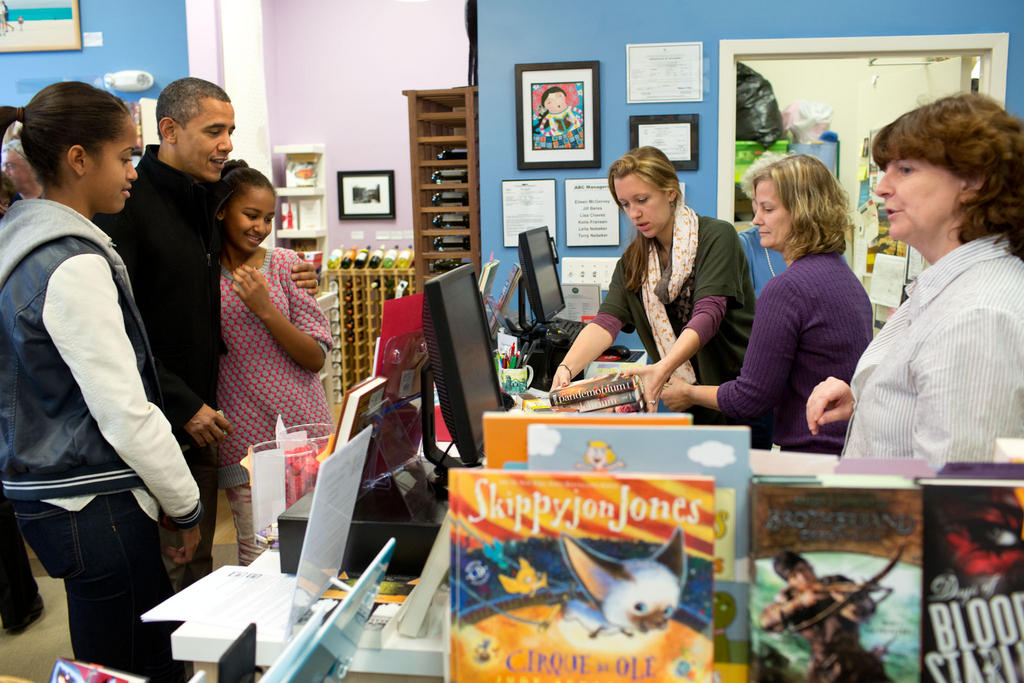 Again supporting Small Business Saturday, on Saturday President Obama and his two daughters, Sasha and Malia, visited One More Page Books, Arlington, Va., and bought 15 children's books, which press reports said, will be given as gifts to family members.

Speaking with owner Eileen McGervey (far r. in photo), the president consulted a shopping list on his BlackBerry, saying, "Preparation. That's how I shop."

After the visit, Obama tweeted: "My family & I started our holiday shopping at a local bookstore on #SmallBizSat. I hope you'll join & shop small this holiday season."

Last year on Small Business Saturday, President Obama visited Kramer Books & Afterwords Cafe in Washington, D.C.
Official White House photo by Pete Souza


Small Business Saturday: Nationwide Snapshots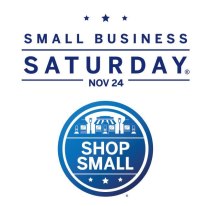 "Thinking back over the weekend, I'm struck by how happy people seemed. We were bustling--not crowded, not hurried, just active. When you're not racing to pick up the last gadget, you have time to notice your neighbor, say hi, catch up a bit--and still find that perfect gift." --Facebook post by Fireside Books, Palmer, Alaska.

---

"We had people at the door at 10 a.m. when we opened," said Laurie Stephens, new owner of Mystery Lovers Bookshop, Oakmont, Pa. "It has been like a party all day. When your customers are your friends and you're sharing what you love, it is invigorating." She credited former owners Richard Goldman and Mary Alice Gorman "for building up a base of customers that not only travels to get to the Allegheny River Boulevard store, but also orders online from all over the country," the Valley News Dispatch reported.

---

"It's been a huge success," said Jeanne Hagan of Pinocchio's Books and Toys, Morgantown, W. Va., in an interview with WBOY. "As soon as I opened up my doors at 10 o'clock this morning, I've had people in. Everyone is doing lots of shopping, they're supporting our downtown. It's just been great, great atmosphere."

---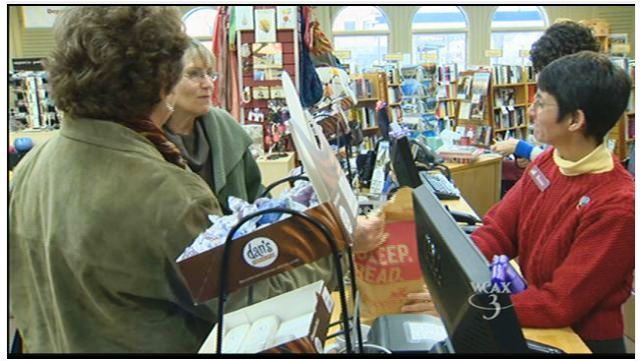 Renee Reiner, co-owner of Phoenix Books, Burlington, Vt., told WCAX: "We do hope that folks shop locally whether it's with us or with other local businesses." Reiner did not offer any one-day specials and wasn't open Thursday, opting instead to compete on value rather than price: "Can't get it with a couple of clicks."

---

"I think bookstores in part are small businesses that people really feel compelled to support," said John Post of Union Ave. Books, Knoxville, Tenn., in an interview with WBIR. "People make a very conscious decision to come to us.... Throughout the week people have come in and asked what we are doing and voiced their support small businesses in Knoxville."

---

Customers Vincent and Stephanie Saucedo made the Bookstore, Lompoc, Calif., their first SBS stop, the Santa Maria Times reported. "We saw it on Facebook and said, 'Why not?' We've been looking for a good bookstore and didn't know it was here," said Vincent. "We've only been in Lompoc for six months, so this is a way for us to go out, see our community and see what's in it."

---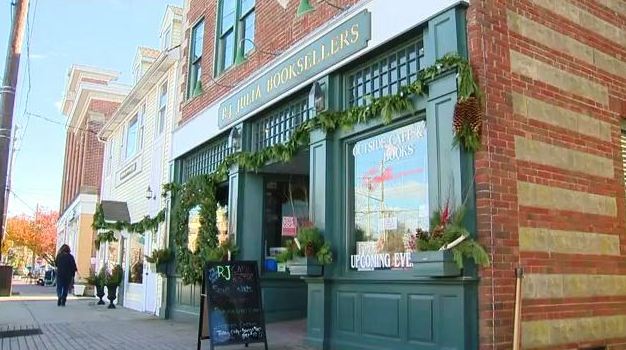 In Madison, Conn., WTNH visited R.J. Julia Booksellers, where customer Deena O'Connor expressed support for "a local bookstore like this that has local authors come and it feels like a community."

---

And just to make sure that yesterday didn't feel left out of the weekend retail festivities, Books & Company, Oconomowoc, Wis., e-mailed customers with a Sleepy Sunday Specials invitation: "You ate just a little too much pie on Thursday. You survived Black Friday. You shopped local on Small Business Saturday. And now, you are just plain tired. Before you are hit by Cyber Monday, we invite you to stroll into Books & Company and Stone Creek Coffee for a Sleepy Sunday Treat."



Books and Boos Opens in Connecticut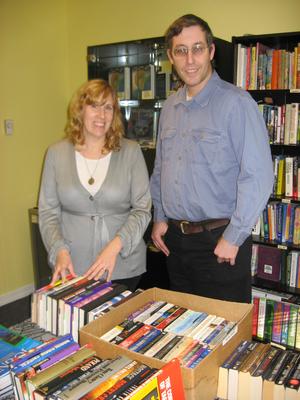 Last Tuesday, Stacey and Jason Harris opened Books and Boos bookstore in Colchester, Conn., according to the Norwich Bulletin. The store, catering to "those of us who enjoy a good book, a good time and a good scare," sells new and used books as well as novelties.

Both owners are on the board of directors of the New England Horror Writers and have "always enjoyed writing," Stacey Harris said. Jason Harris is a part-time reporter.
photo: Ryan Blessing/Norwich Bulletin




Yawn's Books: Closing Storefront, Emphasizing Publishing
Yawn's Books & More, Canton, Ga., is closing its store on Christmas Eve but will remain in operation in a variety of ways, the Cherokee Tribune reported.

Owner Farris Yawn said that the store's publishing, J.C. Penney catalogue and bookkeeping services will continue at another location, where Yawn will host book clubs and author signings. He will also sell books online, take special orders and service schools and churches. "The only thing we're doing is closing the physical bookstore," Yawn told the paper. Yawn opened the store eight years ago.

The publishing operation grew out of the desire of a writers' workshop member to publish her book. "It's been a very surprising but rewarding process," Yawn commented. "It's grown to the point where it needs more attention than I'm really able to give it."




Nicholas Hoare's Montreal Location Closing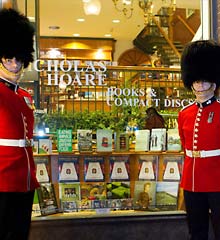 Five months after extending a planned closure and "throwing down the gauntlet" to customers, the Nicholas Hoare bookstore in Montreal will close after 40 years in business. The Toronto location remains open.

On the bookshop's blog, Hoare wrote that he will not renew the shop's lease, citing "the parlous state of the publishing and music industries in general and traditional book and CD retailing in particular." He also noted that the company's "unorthodox, if otherwise successful, experiment this summer, in which we agreed wholeheartedly to continue operations, on condition that our customers decide whether we go or stay, has more than enabled the community to speak--and we have listened. In that sense alone, the experiment has worked."



B&N's Nook Tablets Now Available in U.K.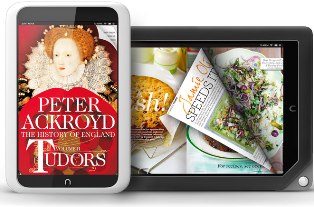 Last Thursday, Barnes & Noble began selling its Nook HD and Nook HD+ tablets in the U.K. through its website as well as select retailers, including John Lewis, Argos, Asda, Dixons, Sainsbury, Waitrose, Blackwell's and Foyles. Retail prices for the Nook HD are £159 (US$255) for an 8 GB model and £189 (16 GB), while the Nook HD+ version is £229 (16 GB) and £269 (32 GB).

Jamie Iannone, president of Nook Media, said that pre-orders "have exceeded our expectations."



Russian Expansion Plans for W.H. Smith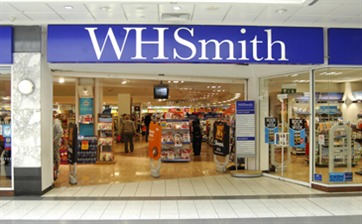 U.K. chain bookseller W.H. Smith, which has more than 100 locations in Dubai, France, India, Ireland, Oman and Sweden, is looking to add Russia to the list, the Bookseller reported, noting that the company has hired property consultant Knight Frank to hunt for locations in the country.

W.H. Smith "performs more strongly in its international arm than its high street business and as a result has been steadily growing units abroad," the Bookseller wrote. Russia has become a likely target for expansion because "economic tensions in the Eurozone has meant business in that continent remains tough."



Obituary Notes: Bryce Courtenay
Bryce Courtenay, "who wrote about the struggles of life in Australia and South Africa" and was perhaps best known for his novel The Power of One, died last Thursday just two weeks after his latest book, Jack of Diamonds, was published, the Guardian reported. He was 79.



Notes
Image of the Day: Ideal Bookshelves, Suitable for Framing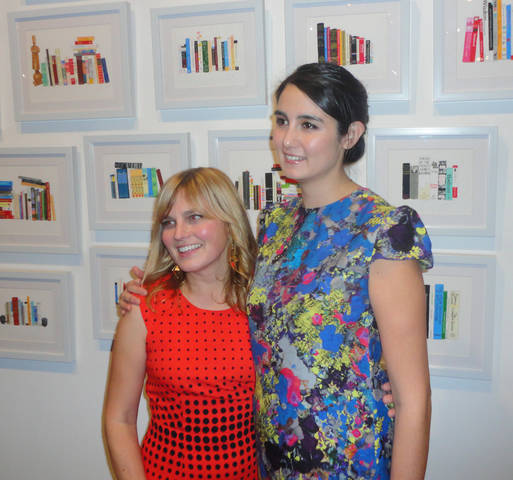 Painter Jane Mount (l.) and writer Thessaly La Force celebrated the publication of My Ideal Bookshelf (Little, Brown) with a reception at Brooklyn's powerHouse Arena November 16. The store is hosting an exhibition of prints of 60 of Mount's paintings, which depict mini-collections of books selected by authors and other celebrities, through December 7. The prints are available for sale (starting at $200), with the majority of the proceeds going to help powerHouse recover from Hurricane Sandy.


Video: Greenlight's Jessica Stockton Bagnulo on MSNBC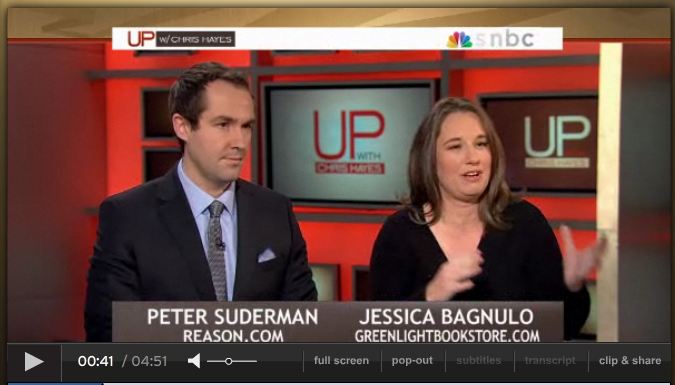 On MSNBC's Up with Chris Hayes, Jessica Stockton Bagnulo, co-owner of Greenlight Bookstore, Brooklyn, N.Y., was one of the guests on a panel discussing Black Friday, the future of retail and the quest for a level playing field.



Mimi Figlin New General Manager of Copperfield's Books
Mimi Figlin has joined Copperfield's Books as general manager and will work at the bookseller's Sebastopol, Calif., headquarters. She was formerly regional marketing manager for Whole Foods Market in Emeryville, Calif., and has 15 years of bookselling experience, most recently as a district manager for Borders Books in the Washington, D.C., market.


Media and Movies
Media Heat: Dolly Parton Unveils Dream More
This morning on the Today Show: Richard M. Cohen, author of I Want to Kill the Dog (Blue Rider, $21.95, 9780399162039).

---

This morning on NPR's Morning Edition: Ellen Forney, author of Marbles: Mania, Depression, Michelangelo, and Me: A Graphic Memoir (Gotham, $20, 9781592407323).

---

Today on NPR's Diane Rehm Show: Paul Reid, author of The Last Lion: Winston Spencer Churchill: Defender of the Realm, 1940-1965 (Little, Brown, $40, 9780316547703).

---

Tonight on Charlie Rose: Carol J. Loomis, author of Tap Dancing to Work: Warren Buffett on Practically Everything, 1966-2012: A Fortune Magazine Book (Portfolio, $27.95, 9781591845737). She will be on the Daily Show tomorrow.

---

Tonight on the Colbert Report: Jake Tapper, author of The Outpost: An Untold Story of American Valor (Little, Brown, $29.99, 9780316185394).

---

Tonight on Nightline: Dolly Parton, author of Dream More: Celebrate the Dreamer in You (Putnam, $19.95, 9780399162480). Parton will also appear tomorrow on Good Morning America, NPR's Talk of the Nation, CBS's the Insider and the Colbert Report.
---

Tomorrow morning on Good Morning America: Tiffanie DiDonato, co-author of Dwarf: A Memoir (Plume, $16, 9780452298118). She will also appear on Nightline.

---

Tomorrow morning on CBS This Morning: R.A. Dickey, author of Wherever I Wind Up: My Quest for Truth, Authenticity and the Perfect Knuckleball (Blue Rider, $26.95, 9780399158155).

Also on CBS This Morning: Rick Warren, author of The Purpose Driven Life: What on Earth Am I Here For? (Zondervan, $22.99, 9780310329060).

---

Tomorrow on NPR's Diane Rehm Show: Ray Kurzweil, author of How to Create a Mind: The Secret of Human Thought Revealed (Viking, $27.95, 9780670025299).




TV: Game of Thrones Trailer; George Washington
HBO released a teaser trailer for season three of Game of Thrones, which begins March 31.

---

"Forget vampires and zombies... the hottest new trend? Presidents," Indiewire observed in reporting that NBC has enlisted screenwriter David Seid (The King's Speech), producers Gareth Neame (Downton Abbey) and Tom Fontana (Oz) for a new series based on the book Washington: A Life by Ron Chernow. In addition, Barry Levinson will be executive producer and direct the pilot. The project's working title is George Washington.



Books & Authors
Awards: Canadian Children's Literature
Trilby Kent won the $30,000 Canadian Children's Literature Award for Stones for My Father, Quillblog reported. Other winners included Without You by Geneviève Côté, which took the $20,000 Marilyn Baillie Picture Book Award; The Hangman in the Mirror by Katey Cayley ($5,000 Geoffrey Bilson Award for Historical Fiction for Young People), Loon by Susan Vande Griek, illustrated by Karen Reczuch ($10,000 Norma Fleck Award for Canadian Children's Nonfiction), Charlie's Key by Rob Mills ($5,000 John Spray Mystery Award) and What Happened to Serenity by P.J. Sarah Collins ($5,000 Monica Hughes Award for Science Fiction and Fantasy).



Book Review
Review: Jews and Words
Jews and Words by Amos Oz, Fania Oz-Salzberger (Yale University Press, $25 hardcover, 9780300156478, November 2012)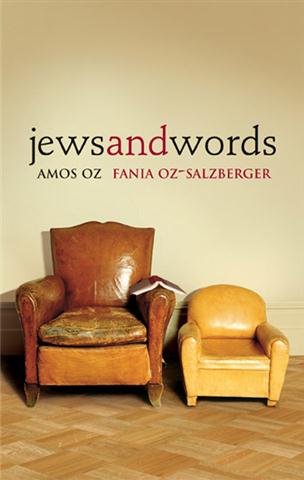 In Jews and Words, the distinguished novelist and literary critic Amos Oz and his daughter Fania Oz-Salzberger, an intellectual historian--both of whom call themselves "secular Jewish Israelis"--have produced an energetic brief to support their thesis that the foundation of Jewish continuity is "not a bloodline but a textline."
Oz and his daughter's argument is rooted in their belief that "in order to remain a Jewish family, a Jewish family perforce relied on words. Not any words, but words that came from books." Even in families too poor to own the text themselves, they note, there was a reverence for the written word and a determination to "pass on to their progeny a written legacy, albeit in oral form." The most prominent example of this transmission method is the Passover seder, though that's only one of many such rituals.
In making their case, the authors display an impressive familiarity with a broad array of Jewish texts. But like many nonreligious Israelis, their knowledge isn't built on a foundation of faith; for them, the Bible is an engaging work simply because it is "full of geographical markers we recognize, natural imagery we adore, and vignettes of human nature we deeply admire."
The book devotes a chapter to a discussion of the place of women in Jewish texts. Positing a female author for the Song of Songs, "the Bible's most erotic tome," Jews and Words spends considerable time highlighting the critical role of women in the Bible, contrasting it with their absence in the Talmud, the body of rabbinic literature created in the several centuries after the destruction of the Second Temple in Jerusalem.
What's most striking, as Oz and Oz-Salzberger point out in the chapter entitled "Time and Timelessness," is that the interpretation of Jewish texts involves nothing less than a conversation that stretches across millennia. "And so," they argue, "the biblical heroes and the Talmudic scholars somehow insist on being Our Contemporaries." In what they call "the ever-living company of conversing scholars," one can "imagine Moses sitting at the back of Rabbi Akiva's classroom." It's this ongoing disputation, they suggest, that invests these ancient texts with contemporary vitality.
Jews and Words may challenge casual readers, at least those unfamiliar with the many sources it considers. At the same time, it's brimming with such unsentimental affection for these texts and the role they've played in the survival of the Jewish people that those with any interest in the subject are likely to find themselves captivated and inspired by the authors' undisguised enthusiasm for their subject. --Harvey Freedenberg
Shelf Talker: Amos Oz and his daughter make a passionate, sophisticated argument for the central role of texts in Jewish survival.