Shelf Awareness for Thursday, January 10, 2013

Quotation of the Day
Jonathan Evison's Go-to Argument for Paper Books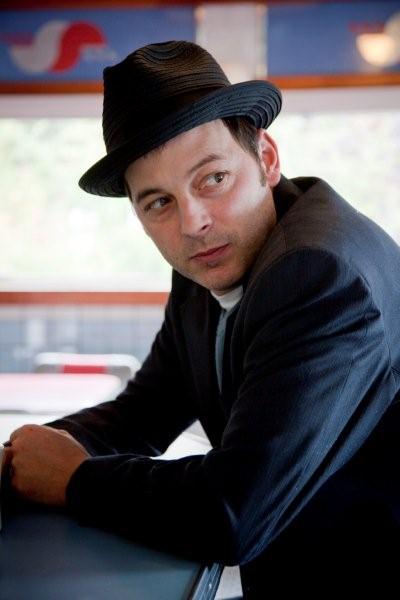 "Okay, for anyone who's still not convinced that books--paper books, as sold in brick-and-mortar bookstores--are not absolutely indispensable to even the most shallow among us, here's my go-to argument, my deal closer, as it were. Listen up, horny people, and hipsters: Anyone who ever said they got laid reading an e-book is lying. It is physically impossible to look cool in the coffee line holding a tablet. You just can't do it! But if you've got a thin volume of Baudelaire poems, say, or a Murakami novel, look out! That Rolodex you bought at Goodwill is gonna fill up in a hurry, bro! You know why? Because books are social currency, always have been. Books will always be cool. Even if most people don't read them. As long as they buy them, the rest of us will be okay."


News
Books on Beechwood's New High-Tech Owners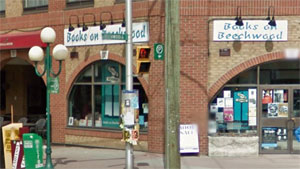 The new owners of Books on Beechwood, the Ottawa bookstore that nearly closed late last year, are a trio who own Iridian Spectral Technologies, which makes optical filters used in telecommunications, 3-D cinema and spectroscopic instrumentation, the Ottawa Citizen reported. The three--Brian Sullivan, Peter Dawson and George Laframboise--"met years ago while working at the National Research Council of Canada; Sullivan and Dawson are physicists and Laframboise was a technologist."

Sullivan, a longtime customer of the store, said, "We're not experts in the book business. There's a lot to be learned. It's fun. That's one of the main motivations for doing it." He added: "It's what I always wanted to do when I retired. I devour a lot of books--travel books, mystery stories, modern literature. I have a house full of books."

The store will undergo some renovations, but not much more change "than a new carpet and a lick of paint," the paper wrote. "It's a very solidly community-based bookstore that reflects the interests of the community," Dawson explained. "It's very welcoming. The staff have good knowledge of customers. We will continue in that tradition."


Barbara Meade Bids Adieu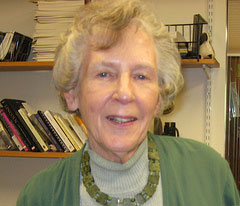 The legendary Barbara Meade, who for many years owned Politics & Prose, Washington, D.C., with the late Carla Cohen, has officially retired, after serving for the past year and a half as an adviser to the store's new owners, Bradley Graham and Lissa Muscatine. In a public message, she wrote:

On December 31, after a bookselling career that began 35 years ago and encompassed four stores, I hung up my book bag and retired. But I was careful to place my bag where it is easily retrievable because I've been so tightly wrapped up in Politics & Prose for the last 29 years that I'll never be able to totally leave.

Most important of all, there was my long partnership with Carla, a relationship I regarded as a gift to and from both of us in the third quarter of our lives. There are also many, many other people whom I've met in the world of books--customers, authors, bookselling colleagues, and publishers' reps--all readers whose friendships have immeasurably enriched my life. So I'll continue my involvement in the store by hosting events, hanging out in the coffeehouse, and leisurely browsing what's new on the bookshelves. You may even find me sitting in a chair somewhere in one of P&P's inviting alcoves, trying out a chapter before I commit to a book purchase.

When Carla became ill in 2010, Carla's husband, David, and I were determined to find exactly the right buyer for Politics & Prose, a buyer totally committed to the mission of the store--to support intelligent fiction and nonfiction written by articulate authors that would impact our lives in a thoughtful way. I regard it as almost a miracle that we found exactly the right people, Brad and Lissa. In the 18 months I've continued to work in the store since they became the new owners, I've taught them everything I know. They're fast learners--in just a year-and-a-half they've mastered my 35 years of accumulated knowledge! I'm tempering my sadness in leaving with my complete confidence that Brad and Lissa will sustain and grow P&P's stature as an important literary and cultural center in today's world.


Buffalo's Dog Ears Bookstore to Open Café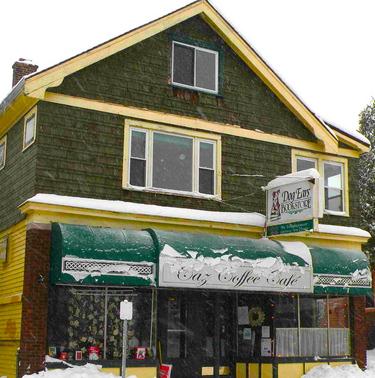 Thomas McDonnell, owner of Dog Ears Bookstore, South Buffalo, N.Y., will be opening Dog Ears Café Saturday at the site of the former Caz Café. Buffalo Rising reported that McDonnell "decided that he would spend some time working on the café's interior so as to create better traffic flow for the business."

"The café and the bookstore complement each other perfectly, and the new traffic pattern within the building will make it much easier to simultaneously enjoy both establishments," he said. "It's a terrific feeling to be part of the rebirth of Abbott Road, which has seen the addition of several news establishments in recent months."


Notes
Green Apple's Pete Mulvilhill Talks with the Wall Street Journal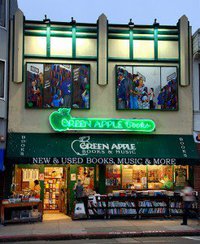 The Wall Street Journal has a q&a with Pete Mulvihill, co-owner of Green Apple Books, San Francisco, Calif. Among our favorite parts:
Asked about competition, Mulvihill said, "There have been a never-ending series of things that should have run us out of business. First we had a Crown Books down the street, and then the rise of the mega bookstores. We should have been gone a long time ago, [but] this year was better than last. We're not just treading water, we're doing better."
Concerning Amazon: "One main advantage we have now is instant gratification. If someone is on their way to a kid's birthday party and forgot to buy a gift, they can come into our store."
Advice for people who want to support indies: "If everyone paid cash, you make another 2% for that bookstore. Bring us a friend or a new customer once a year. We don't want people to shop here out of moral obligation or guilt. We want to provide serendipity, literary events."


'Hanging Out' at the Book Nook & Java Shop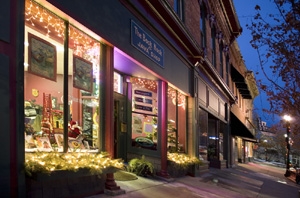 MLive.com's "Hanging Out" series paid a visit to the Book Nook and Java Shop, Montague, Mich., and observed that since a previous visit last spring, the business "has gone through some changes. In the summer, it moved to a new and larger location just a few storefronts away.... As soon as we walked through the door, I was pretty impressed."

Observing that the new space is nearly double the size of the shop's former location, MLive.com reported that "while the Book Nook and Java Shop has expanded its footprint, it hasn't lost its friendly and cozy feel. The space is warm and inviting, and the track lighting is dim enough to be intimate, but gives off just enough light to read comfortably.... And the staff was friendly and cracked a joke or two while they rang up our drinks."


At the Library: 'Blacksmithing, Bowling & Butchering'
Noting that some libraries "are taking extreme measures to stay relevant," the Wall Street Journal explored some alternative options being offered "to keep customers coming," including classes on everything from Wii to hog butchering, as well as Zumba dance classes and demonstrations of blacksmithing and fly fishing.


"If you can butcher a hog in a library, then all sorts of other things become possible," said Sean Casserley, a new county librarian for Overland Park, Kan., who came up with the idea for a hogbutchering demonstration at an event called "Books and Butchers."

The Berkeley Public Library in California, "which has long offered tools like saws and demolition hammers for checkout, is expanding its selection in response to growing interest," the Journal noted. "People will be coming in and getting some books or movies and then skipping over to the tool library and getting drill bits or drywall tools," said deputy director Doug Smith.

But historian Wayne Wiegand countered that community-focused activities at libraries are just "repetitions of what happened in the past," rather than something new.


Kobo 'Plays Nice' with Brooklyn Bookstores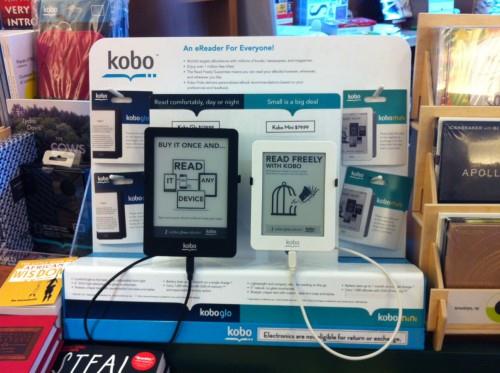 Suggesting that some readers may be feeling "a little Kindle regret, especially if you love your local bookstore" after the holidays, Brooklyn Based offered an alternative in a piece headlined "A Device That Plays Nice with Your Local Bookstore."

Brooklyn Based checked in with Greenlight Bookstore in Fort Greene and WORD in Greenpoint--which have partnered with Kobo to sell e-readers and e-books--and noted that "so far both stores are happy with their new digital arm."

"Their catalogue of e-books is enormous, giving our customers lots of choices," said Greenlight co-owner Jessica Stockton Bagnulo. "And the e-readers themselves are delicious–sleek, intuitive to use, and affordable."

WORD owner Christine Onorati added: "We want our customers to know that we can support them no matter what or how they are reading. People think e-reader and automatically think Kindle. We're happy to help dispel the myth that Kindles and Amazon are the only option out there."


Andrea Rogoff New Picador Publicist
Andrea Rogoff joined Picador as a publicist on Tuesday. She was most recently an associate publicist at Simon & Schuster.


Book Trailer of the Day: The Idolatry of God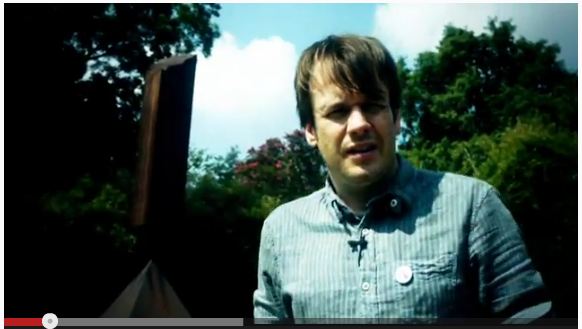 The Idolatry of God: Breaking Our Addiction to Certainty and Satisfaction by Peter Rollins (Howard Books).


Media and Movies
Portlandia: Navratilova Slams Women & Women First Bookstore
In a guest appearance on Portlandia tomorrow, Martina Navratilova plays "herself as a disgruntled customer of a feminist bookstore in Portland," SI.com wrote. "When she leaves a negative review of the store on Yelp, Carrie Brownstein and Fred Armisen, in all their wigged-out, granola fashion glory, track her down at a bar."

Brownstein is a former high school varsity tennis player and a major tennis fan. In a recent interview, she gushed about Navratilova, saying:

"All the actors have been amazing, but it's just so surreal to work with basically a legend and literally one of the greatest tennis players of all time. She's just in the highest echelon of that sporting role and I think it's because she wasn't an actor or comedian or a musician, it just lends itself to this kind of surreality and everyone was a little bit awestruck and star struck."


Media Heat: Amy Wilentz on Farewell, Fred Voodoo
Tomorrow morning on CBS This Morning: Trevor Aaronson, author of The Terror Factory: Inside the FBI's Manufactured War on Terrorism (Ig Publishing, $24.95, 9781935439615). (This was bumped from this morning.)

---

Tomorrow on Katie: Phoebe Baker Hyde, author of The Beauty Experiment: How I Skipped Lipstick, Ditched Fashion, Faced the World without Concealer, and Learned to Love the Real Me (Da Capo, $16, 9780738214658).

---

Tomorrow on NPR's Science Friday: Robert Lustig, author of Fat Chance: Beating the Odds Against Sugar, Processed Food, Obesity, and Disease (Hudson Street, $25.95, 9781594631009).

---

Tomorrow on NPR's Tell Me More: Amy Wilentz, author of Farewell, Fred Voodoo: A Letter from Haiti (Simon & Schuster, $27, 9781451643978).

---

Tomorrow on CNN's Amanapour: Stanley McChrystal, author of My Share of the Task: A Memoir (Portfolio, $29.95, 9781591844754).


This Weekend on Book TV: Cynthia Helms
Book TV airs on C-Span 2 this week from 8 a.m. Saturday to 8 a.m. Monday and focuses on political and historical books as well as the book industry. The following are highlights for this coming weekend. For more information, go to Book TV's website.

Saturday, January 12
4:30 p.m. Michael Gordon discusses his book The Endgame: The Inside Story of the Struggle for Iraq, from George W. Bush to Barack Obama (Pantheon, $35, 9780307377227). (Re-airs Sunday at 11 p.m.)

7 p.m. Peter Bergen and a panel of contributors speak about Talibanistan: Negotiating the Borders Between Terror, Politics and Religion (Oxford University Press, $24.95, 9780199893096).

9 p.m. Thane Gustafson presents his book Wheel of Fortune: The Battle for Oil and Power in Russia (Belknap Press, $39.95, 9780674066472). (Re-airs Sunday at 2 p.m.)

10 p.m. After Words. David Fontana interviews Michael Austin, author of That's Not What They Meant!: Reclaiming the Founding Fathers from America's Right Wing (Prometheus, $19, 9781616146702). (Re-airs Sunday at 9 p.m. and Monday at 12 a.m. & 3 a.m.)

11 p.m. Cynthia Helms, widow of former CIA director Richard Helms, talks about her book An Intriguing Life: A Memoir of War, Washington, and Marriage to an American Spymaster (Rowman & Littlefield, $24.95, 9781442221314). (Re-airs Sunday at 8 p.m.)

Sunday, January 13
1:15 p.m. Joseph Turow discusses his book The Daily You: How the New Advertising Industry Is Defining Your Identity and Your Worth (Yale University Press, $18, 9780300188011). (Re-airs Monday at 1:15 a.m.)

10 p.m. At an event hosted by Politics & Prose Bookstore, Washington, D.C., David Roll presents his book The Hopkins Touch: Harry Hopkins and the Forging of the Alliance to Defeat Hitler (Oxford University Press, $34.95, 9780199891955). (Re-airs Monday at 7 a.m.)


Books & Authors
Awards: BIO Winner; Arabic Fiction and Man Asia Shortlists
Ron Chernow has won the 2013 BIO Award, given each year by members of Biographers International Organization to "a colleague who has made a major contribution to the advancement of the art and craft of real-life depiction." The author of books about George Washington, Alexander Hamilton, John D. Rockefeller Sr. and J.P. Morgan, Chernow will receive the award during the 2013 Compleat Biographer Conference on May 18 in New York City, where he will deliver the keynote address.
BIO president James McGrath Morris commented: "Chernow is one of our craft's rare achievers of an elusive trifecta: His books have been praised by scholars, been loved by general readers, and been steady best sellers." Chernow is currently working on a biography of Ulysses S. Grant.
---
The shortlist for the 2013 International Prize for Arabic Fiction was announced yesterday and consists of:

Ave Maria by Sinan Antoon (Al-Jamal), Iraq
I, She and Other Women by Jana Elhassan (Arab Scientific Publishers), Lebanon
The Beaver by Mohammed Hassan Alwan (Dar al-Saqi), Saudi Arabia
Our Master by Ibrahim Issa (Bloomsbury Qatar Foundation), Egypt
The Bamboo Stick by Saud Alsanousi (Arab Scientific Publishers), Kuwait
His Excellency the Minister by Hussein Al-Wad (Dar al-Janub), Tunis

Each of the finalists receive $10,000. The winner, who receives another $50,000 and a guaranteed English translation, will be announced on April 23 on the eve of the Abu Dhabi International Book Fair.
---
The 2012 Man Asian Literary Prize shortlist consists of:

Between Clay and Dust by Musharraf Ali Farooqi, Pakistan
The Briefcase by Hiromi Kawakami, Japan
Silent House by Orhan Pamuk, Turkey
The Garden of Evening Mists by Tan Twan Eng, Malaysia
Narcopolis by Jeet Thayil, India

The winner, who receives $30,000, will be announced on March 14 at a dinner in Hong Kong. The translator of the winning book will receive $5,000.


Book Review
Review: Habits of the House
Habits of the House by Fay Weldon (St. Martin's Press, $25.99 hardcover, 9781250026620, January 22, 2013)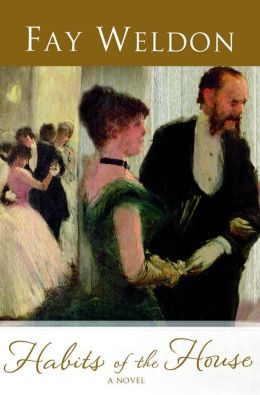 Capitalizing on the success of Downton Abbey and the Upstairs, Downstairs remake, Fay Weldon's Habits of the House is the first volume in a trilogy set at the end of the 19th century. (The other two volumes, Long Live the King and The New Countess, will follow in the spring and fall of 2013.) Weldon, who wrote the first episode of the original Upstairs, Downstairs in the early 1970s, returns to an aristocratic household setting for this story, following the lives of both the upstairs toffs and the downstairs servants over a three-month period.
The household learns at the beginning of the novel that its finances are ruined. The Earl of Dilberne, always the gambler, has lost a fortune (mostly his wife's) in a gold mine in Africa; he didn't consider the Boers when making his investment. The Earl and his wife must now look to their children to bail out the family by making advantageous marriages.
Daughter Rosina is not a good prospect; she is an outspoken feminist, more mannish than feminine, not given to social compromise or pleasantries. Viscount Arthur bodes well for the role, if he can stop seeing his mistress, Flora, long enough to get serious about a proper wife. One doesn't marry "those kinds of women," after all--fine for a dalliance but not for producing an heir or two. And, too, some of the drain on family resources has been Flora's upkeep, which Arthur is now forced to share with another man. Of course, that means sharing Flora's favors as well. What Arthur doesn't know is that Flora's first "protector" was his own father. Such arrangements were commonplace at the time--even in the best of homes.
Enter Melinda O'Brien, daughter of a Chicago meatpacking millionaire--although her paternity may not be as it seems. A practical girl, Minnie realizes that after the scandal of moving in with her art teacher, she is not marriageable at home. A title would be nice for her family; her money would be a big help to Arthur and his family. On such foundations are many marriages built, then and now.
Weldon's "world of lies" has a serious glitch here and there, but all will be well in the end. --Valerie Ryan
Shelf Talker: The beginning of a trilogy about Edwardian England, upstairs, downstairs, in the streets of London and in the country, ably portrayed by Fay Weldon.


The Bestsellers
Top Book Club Picks in December
The following were the most popular book club books during December based on votes from more than 80,000 book club readers from more than 35,000 book clubs registered at Bookmovement.com:

1. Gone Girl by Gillian Flynn
2. The Light Between Oceans by M.L. Stedman
3. What Alice Forgot by Liane Moriarty
4. The Paris Wife by Paula McLain
5. The Night Circus by Erin Morgenstern
6. Wild: From Lost to Found on the Pacific Crest Trail by Cheryl Strayed
7. Unbroken: A World War II Story of Survival, Resilience, and Redemption by Laura Hillenbrand
8. The Book Thief by Markus Zusak
9. The Time Keeper by Mitch Albom
10. The Language of Flowers by Vanessa Diffenbaugh

Rising Stars:

Sutton by J.R. Moehringer
Let's Pretend This Never Happened (A Mostly True Memoir) by Jenny Lawson

[Many thanks to Bookmovement.com!]