Shelf Awareness for Monday, October 7, 2013

News
Waterstones' Daunt: 'E-Reading Equilibrium'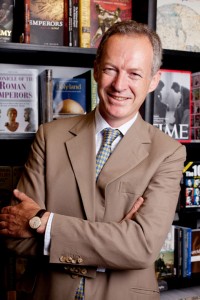 In a long profile in the Guardian, James Daunt, managing director of Waterstones, said that the British bookselling chain's losses have decreased and it may have profit "next year if we're lucky."

Asked about Waterstones' decision to sell Amazon Kindle e-readers and tablets in its stores, Daunt said that it was a matter of giving customers what they want. He believes that only a small minority of readers will abandon printed books. "I have a strong sense we are reaching a sense of equilibrium with e-reading. E-reading works well--really, really well--in particular situations: noticeably when you are travelling, but it has clear deficiencies to the physical book."

Daunt called Amazon "an astonishingly efficient business. It does what it does ruthlessly well. I've never been frightened of Amazon. I've always respected Amazon for what they do. But I think they do something different."

Daunt said that the recent Waterstones reorganization, which resulted in 200 of the company's 487 store managers leaving the company, was "a brutal and awful process," but added that new and remaining managers should find the job more fun.

Among major changes under Daunt's watch: Waterstones no longer sells display space to publishers. ("We just do it because we like the books.") The retailer also no longer uses planograms that dictate which books will be displayed and where in exactly the same way in every store. "That makes sense if you are selling shampoo in Boots, as it makes sense to have all the dandruff shampoos next to each other," Daunt commented. "It doesn't make sense in a bookshop, if you want interesting bookshops."


Women & Children First for Sale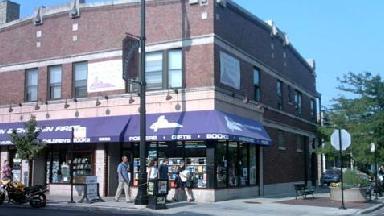 Another great bookstore--Women & Children First, Chicago--is for sale, and we wish owners and founders Linda Bubon and Ann Christophersen the same sales success that other booksellers have had recently.
The 3,400-square-foot store is 34 years old, "debt-free, and has a great staff, a committed manager, and a dedicated publicist," Women & Children First said in an ad in Bookselling This Week. The store is "in the heart of Andersonville, a thriving neighborhood of indie retailers and restaurants, just north of Wrigley Field. Great community support in a diverse neighborhood. Increased sales in the past two years."
Bubon and Christophersen (who is a former president of the American Booksellers Association) are retiring but can, they said, work part-time to train and support new owners.


Atlanta's Charis Books & More Vandalized
Charis Books & More, one of the oldest feminist bookstores in the U.S., "was hit with anti-gay graffiti last Thursday, on the night it held a standing room only literary event as part of its 'Stride into Pride' for Atlanta Pride activities," the GA Voice reported.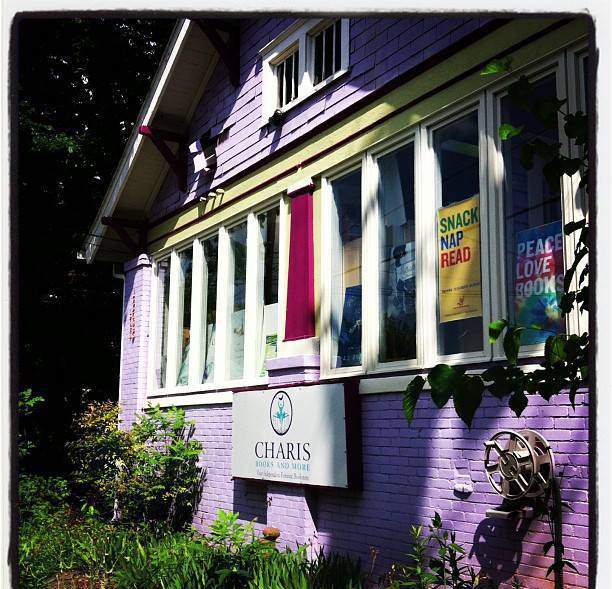 "We had 20 different LGBT writers from different segments of the queer community. It was a beautiful event," said Elizabeth Anderson, executive director of Charis Circle, the nonprofit arm of Charis Books & More. "This event was certainly more visible than others we've had. I don't know if that had anything to do with the timing... but also some other businesses in Little 5 Points were hit [with graffiti]."

On Facebook Saturday, Charis Books wrote: "Thank you to everyone yesterday who called, e-mailed, sent money and/or stopped in and showed us your love and support! With community help most of the side of the building has been primed over in anticipation of a community mural."

"I am from the school that if they are gunning for you then you are doing something right," Anderson told the GA Voice. "It means politically you are valuable. To me it means we are doing good work."

In a later Facebook post, Charis added: "Thanks to all the great volunteers who came out today to finish up the painting of our wall. We are so grateful. Love and community always rise above hate!"


Apple, S&S File Appeals in E-Book Pricing Case
Last week, Apple filed an appeal against federal judge Denise Cote's verdict this summer that the company conspired to fix e-book prices, as well as the judge's injunction limiting Apple's agreements with publishers and appointing an external monitor to review the company's antitrust compliance policies, procedures and training for two years, GigaOM reported. Simon & Schuster is also appealing the injunction in the case.


German Union Threatens Holiday Strike at Amazon Warehouses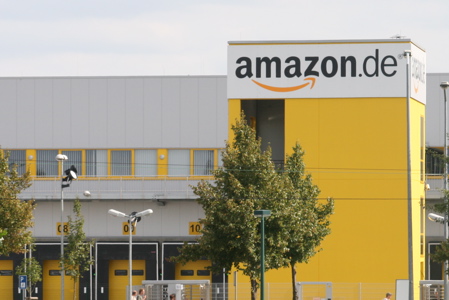 The union seeking collective bargaining agreements at two of Amazon's German warehouses is threatening to strike during the holiday season, Reuters reported.

A representative of the union, Ver.di, told Der Spiegel yesterday, "If I were Amazon, I would not rely on being able to make all deliveries to customers on time before Christmas." Workers at the warehouses in Leipzig and Bad Hersfeld have staged several partial strikes this year.

Amazon has said that it regards the workers at the warehouses as "logistics workers," who receive "above-average pay" for that field. An Amazon Germany spokeswoman said that previous strikes had not affected deliveries. Local newspapers reported recently that Amazon is considering opening warehouses in neighboring Poland and the Czech Republic because those countries have lower pay scales than Germany.

The union maintains that the workers' pay should be measured by standards for mail order and retail workers. During the summer, one union official called the ongoing dispute "a clash of cultures."


NCIBA: Books and Buzz

Children's books were as prominent as adult titles at the Northern California Independent Booksellers Association meeting and trade show held last week in South San Francisco--further proof that the association has taken its commitment to kids' books seriously two years after absorbing the Northern California Children's Booksellers Association.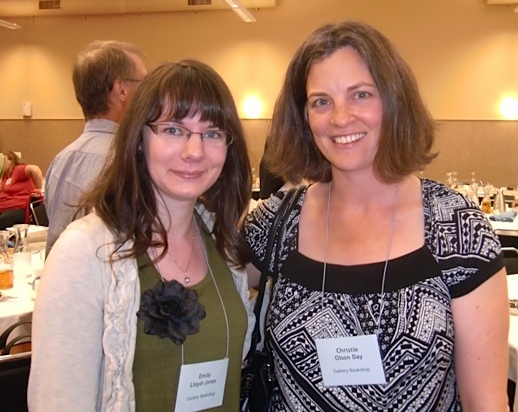 Bookseller and author Emily Lloyd-Jones (l.) (her debut novel, Illusive, will be published by Little, Brown in 2014) with her boss, Christie Olson Day, owner, Gallery Bookshop, Mendocino Calif.
In its second year, the children's author tea was sold out. David Shannon's speech about his new book, Bugs in My Hair! (Blue Sky Press/Scholastic), might have left the booksellers itching, but they stayed in their seats for the rest of the stellar line-up of speakers. Neal Shusterman said that a series of unconnected news items--about parents fearing their own teens, about abortion, and about medicine soon allowing for the human body to be 100% recyclable--led him to imagine a future where teens are used for body parts, which he explored in Unwind, UnWholly and the forthcoming UnSouled (Simon & Schuster). "Where are you if your body is divided among hundreds of people?" he asked. He's almost done with the fourth book in what's being called the Unwind Dystology. "We created a word," said Shusterman.
Graphic novelist Gene Luen Yang, best known for his National Book Award-nominated American Born Chinese, said he wrote the two-volume Boxers & Saints, which tells the story of China's Boxer Rebellion through the perspectives of two young people on opposite sides of the conflict, because, "I couldn't decide who the good guys and the bad guys were." Yang said he remembered that his Bay Area church honored the Chinese saints of the Boxer time period, and learned more about the century of war in his ancestral land when, during his research, he discovered that militarized young men found relief in the high drama of Chinese opera--as young people now respond to the superheroes popular in cosplay.
Cynthia Voigt told tea attendees that she wished she could tell a great story about how her ideas originate, but the truth is her first grandson was named Max and she soon began calling him Mister Max because "he was short and couldn't talk back." That led to her book, Mister Max: The Book of Lost Things (Knopf Books for Young Readers). "I consider myself a plotting-impaired writer," she said, "so every once in a while, you should write a mystery because you have to not make mistakes and you can't slide over anything."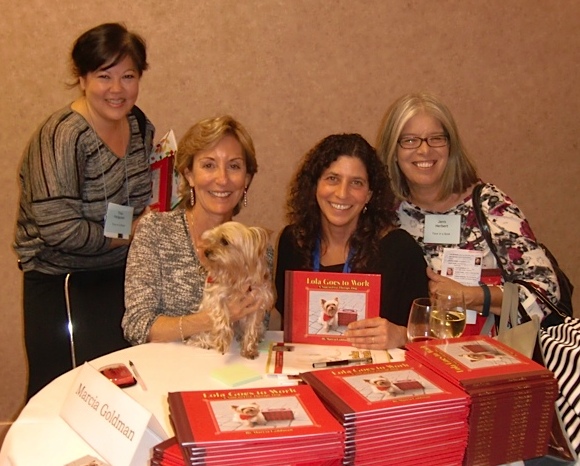 Tina Ferguson, owner, Face in a Book, El Dorado Hills, Calif.; Marcia Goldman, author of Lola Goes to Work, with Marissa Moss, her publisher at Creston Books; and Janice Herbert of Face in a Book.
At the children's rep pick session, Susan McConnell from Publishers Group West highlighted the first list published by Creston Books, a company launched by local bookseller favorite Marissa Moss, author of the Amelia's Notebooks series and other children's and YA books. She focused on two titles from the list: the cozy pleasures of life around the world in Elisa Kleven's Cozy Light, Cozy Night, and the trials, tricks and triumphs of navigating the world with autism in How to Be Human: Diary of an Autistic Girl by Florida Frenz, the pen name of an autistic teen.
Of course, books for adult readers sparked much interest as well. NCIBA kicked off its two-day program with a keynote talk by Nancy Horan, author of Loving Frank and the forthcoming novel Under the Wide and Starry Sky (Ballantine), about Robert Louis Stevenson and his relationship with American divorcée Fanny van de Grift Osbourne. Horan explained that Stevenson suffered from tuberculosis, and he and Fanny searched for the right climate for his health and even spent their honeymoon in an abandoned California gold mine, which was just one of the places the author visited while working on her "sophomore effort."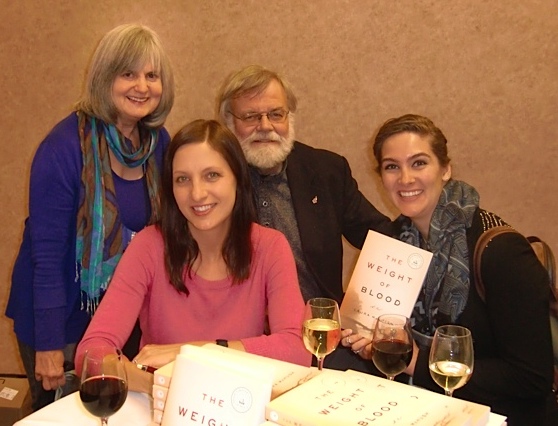 Judy Wheeler, owner, Towne Center Books, Pleasanton, Calif.; Laura McHugh, author of The Weight of Blood (Spiegel & Grau); Random House rep Ron Shoop; and Claire Margetts from Towne Center Books.
Brian Payton discussed his second novel, The Wind Is Not a River (Ecco), at the buzz lunch. In it, a journalist who wants to find meaning in his brother's death during World War II embarks on a journey after a fight with his wife that they both regret. He becomes lost in Alaska's Aleutian Islands, where he must hide from Japanese invaders. Carol Cassella said it made sense that she would write a novel called Gemini, about issues of medical ethics and identity; she's a physician and mother of two sets of twins. Cassella, who lives on Bainbridge Island, near Seattle, said she hoped to visit many NCIBA stores to talk about the book with readers.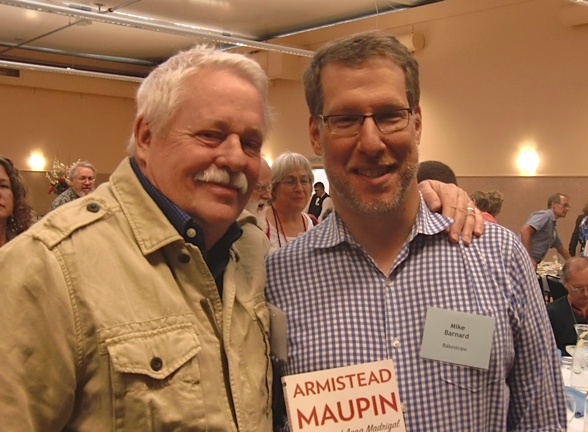 Armistead Maupin with Michael Barnard, owner of Rakestraw Books in Danville, Calif.
Also featured at the buzz lunch were Carla Buckley, talking about her upcoming novel, The Deepest Secret (Bantam), in which a family deals with a child fatally sensitive to light; Drew Perry, who shared how his second novel, Kids These Days (Algonquin), mirrored his own fears of becoming a parent (which he overcame); and Arlo Crawford, the son of '60s back-to-the-land parents, who talked about his memoir, A Farm Dies Once a Year (Holt).
Farrar, Straus & Giroux's Spenser Lee introduced Ishmael Beah at the lunch; his new book, Radiance of Tomorrow (Sarah Crichton Books), recounts his experience working with the United Nations. Beah explores why people return to places devastated by war and what traditions they lose or keep. "When they return, they are no longer the same," he said.
Internationally known, but specially claimed by Northern California booksellers, Armistead Maupin concluded the lunch by saying The Days of Anna Madrigal (Harper) is the last of the Tales of the City novels. It picks up with Anna at 91, but also goes back into the childhood of the famous transgendered landlady of 28 Barbary Lane. "It's the same story of sex, death, love and Episcopal cannibalism," said Maupin. "It seems fitting to end with [Anna], since she is the mother of us all."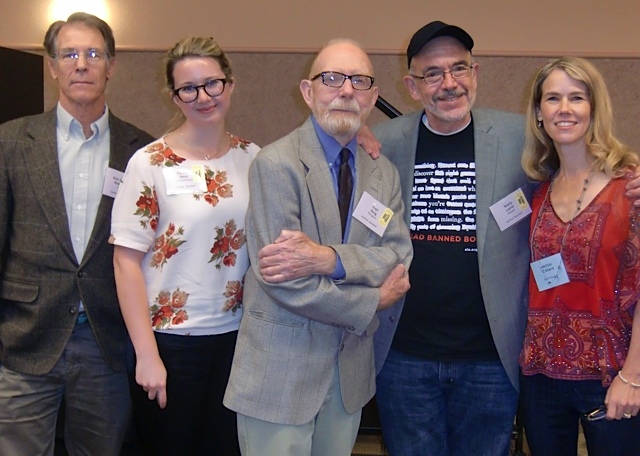 Brunch speakers Kim Stanley Robinson, Hannah Kent, Ivan Doig and Wally Lamb with Melissa Cistaro from Book Passage in Corte Madera, Calif.
At brunch the following day, Ivan Doig said it was a pleasure to be with Bay Area booksellers again, "especially with a novel that opens on Nob Hill." In Sweet Thunder (Riverhead), Doig brings his character Morrie Morgan back to Butte, Mont., in 1920, following a year-long trip with his bride, which included a visit to San Francisco. Morrie works for the only media outlet not owned by the Anaconda Company in Butte, a town Doig said both he and his character like to call "the Constantinople of the Rockies."
Although Kim Stanley Robinson's Shaman (Orbit) takes place 32,000 years ago, the one-time bookseller said he considers the book to fit right into his sci-fi oeuvre. In science fiction the question is, "what will we become in the future?" explained Robinson. Looking back, he said, the question is, "what were we like?" before books and writing existed.
Hannah Kent, author of Burial Rites (Little, Brown), said she is often asked how a young woman from Australia came to write about the last woman in Iceland to be executed for murder. The answer lies in a high school graduate's desire to put off real life by applying for a Rotary scholarship in a place that had snow--something the Aussie had never seen. "Turns out I was the sole applicant for Iceland," said Kent. While everyone in town knew her, no one ever approached her, and when her kind host family took Kent to the remote spot where the convicted murderess Agnes was beheaded in 1829, the lonely teenager found herself relating to Agnes's isolation: after her conviction, Agnes, also a teenager, was sent to live on an isolated farm because there was no prison for her. "I wanted to give Agnes a chance to tell her story in her own words," said Kent, "even if only in fiction."
For his new novel, We Are Water (Harper), Wally Lamb said he took two events from his Connecticut upbringing--a flood in which a young mother succumbed seconds after handing her children to safety in her husband's arms and the small community's reaction to a black outsider artist who dared to marry a white woman--to act as poles on which "electrodes" crackled out a story.
On behalf of all the lunch speakers, Lamb thanked the booksellers for connecting their work with readers. "The writer and the reader are two poles," said Lamb, "and you, ladies and gentlemen, are the electricity that brings us together." --Bridget Kinsella


Notes
Image of the Day: Penguin Random House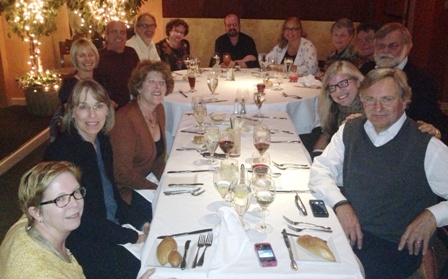 During last week's Northern California Independent Booksellers Association trade show, Penguin's and Random House's adult and children's local field sales reps celebrated their recent coming together as colleagues.


Happy 15th Birthday, Newtonville Books!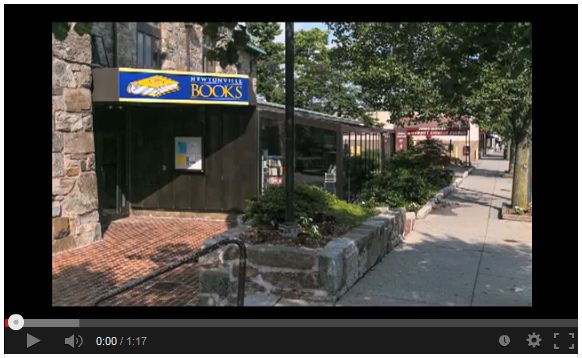 Congratulations to Newtonville Books, Newton, Mass., which is celebrating its 15th anniversary this Thursday, October 10, 7-10 p.m., with authors Claire Messud, Atul Gawande, Jonathan Lethem, Meredith Goldstein "and more."
Owners Mary Cotton and Jaime Clarke bought Newtonville Books from founder Tim Huggins in 2007. They moved the store from Newtonville to Newton last year.


Cool Idea of the Day: Discount for Furloughed Fed Workers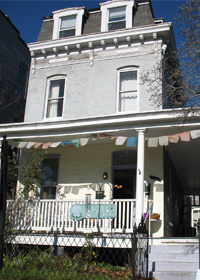 breathe bookstore café, Baltimore, Md., is offering a 10% discount in the café to furloughed government workers. "Just show us your government ID and ask for the discount at the cafe register," owner Susan Weis-Bohlen wrote in the store's newsletter. "breathe bookstore café is a nice place to hang out while you wait to get back to work! Free wi-fi, great food and drink, good books and a nice staff!"


Is This the 'Golden Age of Indie Publishing?'
Noting that "no matter what the latest doomsday prognostication about the future of big publishing happens to be, this is an exciting time to be a fan of literature," Flavorwire singled out "25 independent presses that prove this is the Golden Age of indie publishing" while encouraging readers "to do some more digging of your own to discover even more great indies that are publishing great works of fiction, nonfiction, poetry, translated literature, and more."


Book Trailer of the Day: Three Scenarios in Which Hana Sasaki Grows a Tail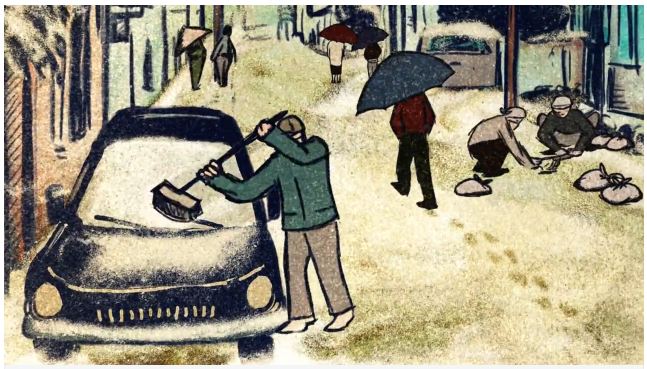 Three Scenarios in Which Hana Sasaki Grows a Tail, a collection of stories by Kelly Luce, the first book published by A Strange Object, a small press and literary collective in Austin, Tex.


Media and Movies
Movies: Carrie; Kill Your Darlings
New clips have been released for Carrie and Kill Your Darlings, "a couple of October movies that couldn't be more different. That said, there is that tenuous common theme that links them, and so we've rounded them up together for convenience's sake," Indiewire reported, comparing "Chloe Moretz's powerful but bullied teen" to Daniel Radcliffe, who "will act out quite differently in Kill Your Darlings, where his controlled upbringing gets tossed away when his Allen Ginsberg meets the charismatic Lucien Carr, played by Dane DeHaan, at college."


Media Heat: Malala Yousafzai, Author of I Am Malala
This morning on Good Morning America: Malala Yousafzai, author of I Am Malala: The Girl Who Stood Up for Education and Was Shot by the Taliban (Little, Brown, $26, 9780316322409). She also appears today on the View, World News and Nightline and tomorrow on the Daily Show.

---

This morning on the Today Show: Elizabeth Smart, co-author of My Story (St. Martin's Press, $25.99, 9781250040152).

---

This morning on Fox & Friends: Kevin O'Leary, author of The Cold Hard Truth on Men, Women, and Money: 50 Common Money Mistakes and How to Fix Them (Gallery, $26, 9781476734422). He will also appear on Fox Radio's Kilmeade & Friends and CNBC's Closing Bell.

---

Today on Katie: Marie Monville, co-author of One Light Still Shines: My Life Beyond the Shadow of the Amish Schoolhouse Shooting (Zondervan, $22.99, 9780310336754).

---

Today on NPR's Diane Rehm Show: Jim Lehrer, author of Top Down: A Novel of the Kennedy Assassination (Random House, $26, 9781400069163).

---

Today on the Tavis Smiley Show: Valerie Plame, co-author of Blowback: A Vanessa Pierson Novel (Blue Rider, $26.95, 9780399158209). She will also appear on MSNBC's All In with Chris Hayes.
---

Tomorrow morning on the Today Show: M. Night Shyamalan, author of I Got Schooled: The Unlikely Story of How a Moonlighting Movie Maker Learned the Five Keys to Closing America's Education Gap (Simon & Schuster, $25, 9781476716459).

---

Tomorrow morning on Good Morning America: Jessica Seinfeld, author of The Can't Cook Book: Recipes for the Absolutely Terrified! (Atria, $27.99, 9781451662252). She will also appear on Live with Kelly & Michael.

---

Tomorrow on CBS's the Talk: Suzanne Somers, author of I'm Too Young for This!: The Natural Hormone Solution to Enjoy Perimenopause (Harmony, $26, 9780385347693).

---

Tomorrow on MSNBC's the Cycle: Stanley Crouch, author of Kansas City Lightning: The Rise and Times of Charlie Parker (Harper, $27.99, 9780062005595).

---

Tomorrow on MSNBC's Hardball with Chris Matthews: Al Sharpton, author of The Rejected Stone: Al Sharpton and the Path to American Leadership (Cash Money Content, $22, 9781936399475). He will also appear on Steve Harvey.

---

Tomorrow night on the Tonight Show: Billy Crystal, author of Still Foolin' 'Em: Where I've Been, Where I'm Going, and Where the Hell Are My Keys? (Holt, $28, 9780805098204).


Books & Authors
Nobel Prize Mysteries: Dropping Odds, Announcement Date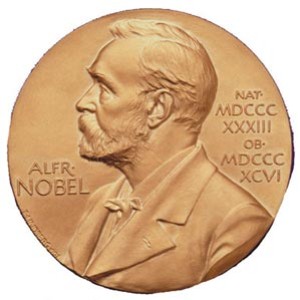 As the Swedish Academy holds its collective breath in preparation for the announcement of this year's winner of the Nobel prize in literature (Will it happen this week? Maybe, though the Academy's website still coyly indicates: "The date will be set later."), British bookmakers had to suspend betting temporarily recently after a surge of late support for Norwegian author Jon Fosse, whose odds at Ladbroke's dropped significantly, the Guardian reported.

Although Haruki Murakami is still the favorite, Ladbrokes suspended betting temporarily after a sudden flurry of bets on Fosse. "There were quite a few bigger-than-average bets in Fosse's home country of Norway--nothing untoward, but he was well-backed so we cut the odds from 100-1 first to 33-1, and then to 14-1. It was quite a dramatic tumble, especially for an outsider," said a Ladbrokes spokesman. Fosse is currently the fourth choice at 9-1. Murakami (3-1) leads Joyce Carol Oates (6-1), followed by Peter Nadas (7-1).

What books do bookies read to help set the betting lines? Well, none. "For the most accurate oddsmakers of who will win the Nobel Prize in Literature, reading any of the favored authors' books is irrelevant--and the prognosticating bookies openly made their predictions without any explicit intentions to open a page," the Atlantic Wire observed.

And does the Nobel Committee keep an eye on the oddsmakers? "Peter Englund, the permanent secretary of the Nobel Committee, claims that the Committee doesn't listen to the talk," the Atlantic Wire wrote. "But it's hard to imagine it doesn't have some sort of psychological impact on the framing of the debate."


Awards: William Hill Sports Book
This year's longlist has been announced for the £25,000 (about US$40,038) William Hill Sports Book of the Year Award, the Bookseller reported. The shortlist will be released October 5 and a winner named November 27.


Book Review
Review: How Dogs Love Us: A Neuroscientist and His Adopted Dog Decode the Canine Brain
How Dogs Love Us: A Neuroscientist and His Adopted Dog Decode the Canine Brain by Gregory Berns (New Harvest, $25 hardcover, 9780544114517, October 22, 2013)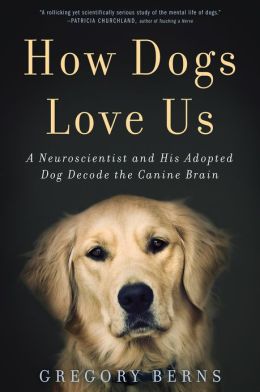 Ever wondered how deeply dogs reciprocate our affection? Gregory Berns, a neuroscientist and professor of neuroeconomics at Emory University, thought about this while mourning his beloved pug, Newton. In his work with addiction and reward centers in the brain, Berns used fMRIs (functional magnetic resonance imaging) to open "the black box of the human mind." Turning to his lab team, Berns brought up the possibility of creating a "functional homology" (a mapping between the brains of two different species) that could decode the canine brain to discover empirically what--and how--dogs think.
As Berns describes in How Dogs Love Us, the project faced significant early obstacles. Even though the experiments would not receive funding, the research needed to be approved by the university--and it was a "fishing expedition" with no clear goal in mind. Furthermore, if the researchers were able to get around Emory's restrictions on testing dogs and other animals, in order to gain any significant data from the fMRI, the dogs would need to be fully conscious, willing participants and stay completely still for several minutes while their brains were scanned.
Eventually, the team received permission from the university by applying the same guidelines as for a human child--establishing a visual willingness to participate and a guardian's consent. Working with his own mixed breed dog and a volunteer's border collie, Bern was surprised by how quickly they adapted to wearing sound-deadening earmuffs, placing their heads in the chinrest and remaining in the scanner. He then was able to map the canine brain's reaction to a variety of situations, including the presence of food, the scent of a strange dog or human and the scent of a familiar "pack member."
How Dogs Love Us makes a thought-provoking and often humorous case for something canine lovers have suspected for years: dogs are not simply "Pavlovian learning machines" but, rather, sentient beings with a high level of empathy and an affinity for social learning. Dogs, Bern discovered, share many of the same complex mental processes humans do. In answering his original question, he sparks many more about how we value and care for our canine companions. --Kristen Galles
Shelf Talker: In order to understand the canine brain, a neuroscientist must first figure out how to get dogs to sit still in an MRI scanner. What he discovers next could transform our relationship to our pets.