Shelf Awareness for Tuesday, March 4, 2014
News
The Wild Detectives Bookstore Opens in Dallas
The Wild Detectives bookstore, coffee shop and bar opened last weekend in the Oak Cliff section of Dallas, Tex. The Observer reported that there "aren't enough places in Dallas where you can read a book and sip a beer in public. At the Wild Detectives, you can order up a Lakewood Lager, pull out your beat-up copy of a Jonathan Lethem novel or T.S. Eliot poems and read in peace. An eclectic playlist softly fills the space, only interrupted by the occasional conversation or the hiss of the bartender steaming milk. And when you finish your book and need a new one, the Wild Detectives have tracked down several hundred choices for you."

On Facebook Sunday, co-owners Paco Vique and Javier Garcia del Moral noted: "It's cold enough today that the Mardi Gras parade was cancelled, but there's warmth, literature, and fellowship to be enjoyed at the newly opened Wild Detectives at 314 W. 8th St. We snapped these photos of the bookstore/wine bar yesterday."


Amicus Brief Argues for Upholding Virginia v. ABA Principle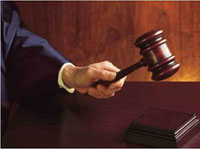 The Media Coalition and a group of booksellers, librarians, publishers and media organizations have filed a friend-of-the-court brief in Susan B. Anthony List v. Driehaus, a case before the Supreme Court, urging the court to "reaffirm the principle that persons who have a well-founded fear of prosecution under a law that infringes First Amendment rights should have standing to bring a 'pre-enforcement' challenge to the law, and need not face a choice between engaging in self-censorship and risking criminal prosecution."

The brief asks the court to uphold the standard set in the 1988 case Virginia v. American Booksellers Association. Other parties to the brief include the ABA, ABFFE, ALA, several regional booksellers associations and some indie stores--Annie Bloom's Books, Changing Hands Bookstore, Harvard Book Store, Paulina Springs Books, Powell's Bookstore, Schuler Books, Tattered Cover, the King's English, Weller Book Works, Village Books--that have all challenged censorship laws under the Virginia v. ABA standard. The Media Coalition was also involved in the original Virginia v. ABA case.

Media Coalition executive director David Horowitz commented: "This case threatens the ability of any group, association or individual to challenge a law that violates free speech rights. If booksellers, publishers and librarians can only vindicate their First Amendment rights through a criminal trial, this will cause a profound chilling effect on free speech."

In Susan B. Anthony List v. Driehaus, a district court in Ohio dismissed a challenge by Susan B. Anthony List to a state law regulating speech in campaign advertising. The court found that the List lacked standing to file a "pre-enforcement" challenge because it couldn't demonstrate that prosecution was likely or imminent, a ruling that was upheld by the Court of Appeals.


Supreme Court to Review Amazon Warehouse Security Case
In other judicial news, the Supreme Court has accepted a case brought by workers at an Amazon warehouse who are seeking pay for time spent going through security searches at the end of shifts and beginnings of breaks, Bloomberg reported, saying, "The high court case centers on the Fair Labor Standards Act, which requires compensation for pre- and post-shift activities that are 'integral and indispensable' to an employee's principal activities."
The plaintiffs are former workers at Amazon warehouses in Nevada who were employed by Integrity Staffing Solutions, a staffing company hired by Amazon. Bloomberg noted that there are other cases in the system against Amazon directly, as well as other companies with warehouses.


S&S Launches Off the Shelf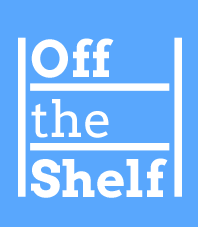 Simon & Schuster has launched Off the Shelf, a website and daily e-mail that focuses on backlist books--fiction and nonfiction and titles for adults and young adults--from a range of publishers. Every day, the site will spotlight an original review or essay about a book published at least a year earlier and available in some format, including e-book. Reviews will be written by S&S employees.

Off the Shelf will also feature occasional guest reviews, interviews, articles and reading lists from authors and editors, videos from S&S's "What I am reading now" series and author videos from other publishers. Suzanne Donahue, associate publisher of the Simon & Schuster Publishing Group, is responsible for the day-to-day operations of Off the Shelf, in conjunction with Simon & Schuster Digital.

S&S president and CEO Carolyn Reidy commented: "While it is very easy to learn about the latest, hot new must-have books, we know from experience that many readers are more interested in what's relevant to them regardless of its moment in the publishing cycle. With Off the Shelf, we aim to bring attention to books that were bestsellers you might have read or wanted to, books that you may have missed in the often overwhelming number of titles that get published every year, or simply books that have touched us as readers, left an indelible mark on us, and become friends that we revisit often. These are books that are often spine out in stores, buried on a home bookshelf, or deep within library stacks. We hope that shining a new light on them will help others discover a passion for them as well."
A month ago, S&S introduced another consumer-oriented website, 250 Words, which focuses on business titles from a range of publishers.


BEA Editors Buzz Panels: The Titles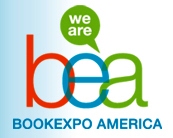 Three committees of booksellers, librarians and other professionals have chosen the authors and books that will be the focus of this year's three editors buzz panels at BookExpo America. The selected titles are:

Adult editors buzz panel:
Station Eleven by Emily St. John Mandel (Knopf)
We Are Not Ourselves: A Novel by Matthew Thomas (Simon & Schuster)
The Miniaturist: A Novel by Jessie Burton (Ecco)
On Immunity: An Inoculation by Eula Biss (Graywolf Press)
My Sunshine Away by M.O. Walsh (Amy Einhorn Books/Putnam)
Neverhome by Laird Hunt (Little, Brown)
The Short and Tragic Life of Robert Peace: A Brilliant Young Man Who Left Newark for the Ivy League but Did Not Survive by Jeff Hobbs (Scribner)

YA editors buzz panel:
The Jewel by Amy Ewing (Harper Teen)
Lies We Tell Ourselves by Robin Talley (Harlequin Teen)
The Walled City by Ryan Graudin (Little, Brown Books for Young Readers)
I'm Glad I Did by Cynthia Weil (Soho Teen)
King Dork Approximately by Frank Portman (Delacorte Press)

Middle Grade editors buzz panel:
Zoo at the Edge of the World by Eric Kahn Gale (Balzer + Bray)
Pennyroyal Academy by M.A. Larson (Putnam Books for Young Readers)
The Witch's Boy by Kelly Barnhill (Algonquin Young Readers)
The Truth About Twinkle Pie by Kat Yeh (Little, Brown Books for Young Readers)
Life of Zarf by Rob Harrell (Dial Books for Young Readers)


Obituary Note: Bill Adler
Bill Adler, a longtime literary agent, book packager, author and pioneer of the celebrity novel, died on Friday in New York City. He was 84.
Among his clients were politicians, media figures, sports stars and others, ranging from Ronald Reagan and Yoko Ono to Donald Trump and Pelé. A 1990 New York Times article on celebrity novels noted his role.
Adler's own books included The Kennedy Wit, Letters from Camp and Who Killed the Robins Family?, the last of which was a mystery novel in which the reader who best solved the mystery received $10,000.


Notes
Image of the Day: WORD JC Officially Open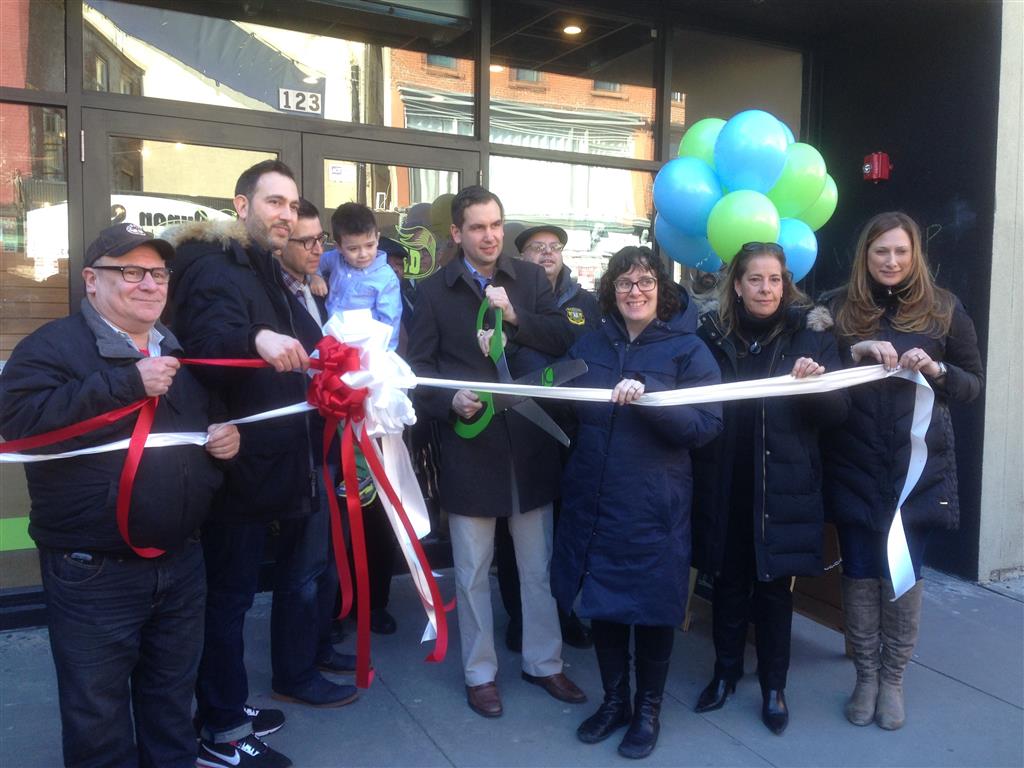 Steven Fulop, mayor of Jersey City, N.J., (with green scissors) posed with Christine Onorati, owner of WORD Bookstores in Brooklyn, N.Y., and Jersey City, before cutting the ribbon and declaring the Jersey City store officially open. Also present were Onorati's husband, Vincent (holding their son), WORD employees, Jersey City municipal officials and a television crew from JCTV.


Pennie Picks Winter's Tale
Pennie Clark Ianniciello, Costco's book buyer, has chosen Winter's Tale by Mark Helprin (Mariner, $15.99, 9780544320420) as her pick of the month for March. In Costco Connection, which goes to many of the warehouse club's members, she wrote: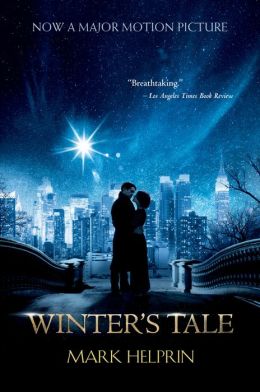 "New York City may not charm everyone, but in Mark Helprin's hands the city is nothing shy of otherwordly and enchanting. In this much-praised novel, Helprin creates a New York at the turn of the 20th century, where magic rolls in like fog and becomes part of the fabric of life.

"For example, burglar Peter Lake, a criminal with the Short Tails gang, soon becomes an enemy of the group's leader. One winter morning, a white horse saves him from the gang and becomes his protector. Later, while breaking into a mansion, Peter meets a very ill young woman with whom he shares a love so strong he will stop time to bring back the dead.

"To say any more would be to rob you of the chance to experience the wonder of this book on your own."


Cool Idea of the Day: NYPL Books at Noon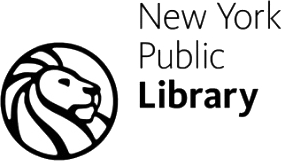 Beginning this month, the New York Public Library is hosting a free lunchtime reading series at the Stephen A. Schwarzman Building's Astor Hall that "aims to give busy book lovers something of an espresso-bar option," the New York Times reported. NYPL Books at Noon will feature a half-hour reading, followed by a 10-minute q&a.

"The event is standing-room only, and no actual coffee will be permitted," the Times noted, adding that the writers scheduled for the 10-week series include P.J. O'Rourke, Joyce Carol Oates, Colm Toibin and Michael Cunningham.

"This is your literary fix at lunch," said Jessica Strand, a donor programming manager at the library who organized the series. "Part of the idea is people coming into the library just happen upon it."


Christine Frietchen Joins Crown Community Development Team
Christine Frietchen has joined the Crown Community Development Team as community manager. She has been the digital media consultant for Crown's FastMetabolismDiet.com community. Frietchen began her digital media career in 1999, as editor-in-chief for ConsumerSearch.com, where she worked through 2012.


Audiobook Trailer of the Day: Words of Radiance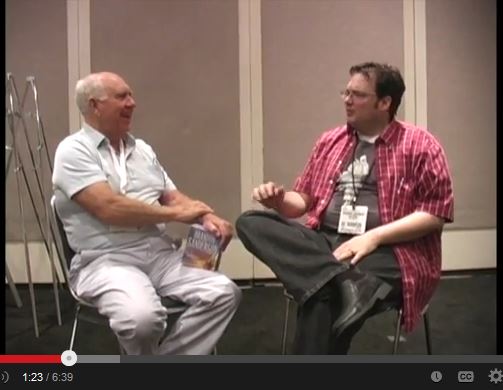 Brandon Sanderson, whose latest novel, Words of Radiance--The Stormlight Archive, Book 2 (Tor, Macmillan Audio), is out today, talks with Tom Doherty, president and publisher of Tor.


Book Trailer of the Day: Surprise-Inside Cakes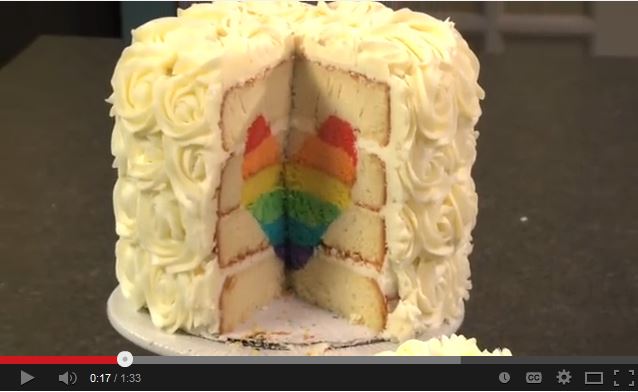 Surprise-Inside Cakes: Amazing Cakes for Every Occasion--with a Little Something Extra Inside by Amanda Rettke (Morrow), from the creator of the blog I Am Baker.


Media and Movies
Media Heat: Kevin Young on Fresh Air
This morning on Imus in the Morning: Russell Simmons, author of Success Through Stillness: Meditation Made Simple (Gotham, $20, 9781592408658). He's also on Morning Joe today.
Also on Imus: Dan Jenkins, author of His Ownself: A Semi-Memoir (Doubleday, $26.95, 9780385532259).
---
This morning on Morning Joe: Jim DeMint, author of Falling in Love with America Again (Center Street, $25, 9781455549801).
---
Today on Fresh Air: Kevin Young, author of Book of Hours: Poems (Knopf, $26.95, 9780307272249).
---
Tomorrow morning on Morning Joe: Jeff Pearlman, author of Showtime: Magic, Kareem, Riley, and the Los Angeles Lakers Dynasty of the 1980s (Gotham, $30, 9781592407552).
---
Tomorrow on the View: Jennie Garth, author of Deep Thoughts from a Hollywood Blonde (NAL, $26.95, 9780451240279).


Movies: Black Mass; Kill Your Friends
Warner Bros. will co-finance and handle the worldwide release of Black Mass, directed by Scott Cooper and starring Johnny Depp as Whitey Bulger. Deadline.com reported that Warner's decision to back the project, based on the book Black Mass: Whitey Bulger, the FBI and a Devil's Deal by Dick Lehr and Gerard O'Neill, "means the studio won't be taking on another Whitey Bulger project in its own backyard: the one that Ben Affleck and Matt Damon had been developing for a couple of years as a starring vehicle for Damon via their Warners-based Pearl Street Films."

---

English actor and writer Jim Piddock, "a frequent Christopher Guest player... who co-created last year's HBO original series Family Tree, in which they also appeared opposite Chris O'Dowd," has been cast in Kill Your Friends, based on the novel by John Niven and directed by Owen Harris (Holy Flying Circus), Deadline.com reported.


Books & Authors
Awards: Golden Kite Winners; Sunday Times EFG Short Story
The winners of the 2014 Golden Kite Awards, presented to children's book authors and artists by their peers and sponsored by the Society of Children's Book Writers and Illustrators, are:

Fiction: Better Nate than Ever by Tim Federle (Simon and Schuster)
Nonfiction: Call of the Klondike by David Meissner (Boyd Mills Press)
Picture book illustration: Mr. Tiger Goes Wild by Peter Brown (Little, Brown)
Picture book text: Sophie's Squash by Pat Zietlow Miller (Random House)

Honor Books
Fiction: Rose Under Fire by Elizabeth Wein (Hyperion)
Nonfiction: The Dolphins of Shark Bay by Pamela Turner (Houghton Mifflin)
Picture book illustration: Niño Wrestles the World by Yuyi Morales (Roaring Brook Press)
Picture book text: Forest Has a Song by Amy Ludwig VanDerwater (Clarion)

Sid Fleischman Award for Humor: Openly Straight by Bill Konigsberg (Arthur A. Levine Books)

The Golden Kite awards will be presented at the Golden Kite Luncheon during SCBWI's Annual Conference on Writing and Illustrating for Children in Los Angeles August 1-4.
---
Finalists have been named for the £30,000 (US$50,226) Sunday Times EFG Short Story Award. The winner will be announced April 4 in London. The shortlist includes "Anwar Gets Everything" by Tahmima Anam, "Othello" by Marjorie Celona, "Nirvana" by Adam Johnson, "Number Three" by Anna Metcalfe, "Snow Blind" by Elizabeth Strout and "The Shoe King of Shanghai" by Jonathan Tel.

Sunday Times literary editor Andrew Holgate said the prize "has come a very long way in a very short time, and this year gives a real demonstration of its strengths--its international reach, its ability to attract some of the world's leading writers and, most pleasing of all, its well-proven ability, in the shape of Anna Metcalfe and Jonathan Tel, to discover exciting new voices."


Book Review
Review: All Our Names
All Our Names by Dinaw Mengestu (Knopf, $25.95 hardcover, 9780385349987, March 4, 2014)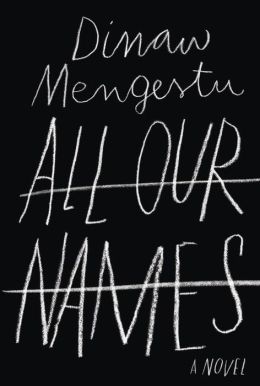 Juxtaposing a placid academic and romantic life in one Midwest small college town against the chaos of post-colonial Uganda, MacArthur Fellow Dinaw Mengestu (The Beautiful Things That Heaven Bears) places his new novel, All Our Names, at the crossroads where American excess and comfort clash with the violence and backbiting of revolutionary Africa. The story centers on clever, charismatic Isaac, who leverages his position as a non-student university protestor into a key leader in a violent rebel force intent on overthrowing Uganda's corrupt president. We follow Isaac's progression through the naive eyes of the young Ethiopian narrator who comes to Uganda with 13 names, handed down from previous generations. "I was the first in our village to have thirteen names," he explains. Isaac just calls him Daniel.
Daniel dreams of a university life studying Dickens and learning to be a writer, protected by his student status and "standing on the sidelines" of revolution. But Isaac's influence ("he was like a brother and a father to me") draws him into the fight. Government troops kill most of the protestors, and only a falsified Kenyan passport in Isaac's name lets him escape to the United States. "I came for the writers and stayed for the war," he reflects. "The difference wasn't as great as I would have thought."
Now living under his friend's name, he arrives in the Midwest and is taken under the wing of Mengestu's second narrator: Helen, a young white social worker hardened with the hopelessness of her vocation "dispensing bandages to bleeding souls and broken hearts." Like her jaundiced Lutheran Social Services colleagues, she accepts that "not only were we not Lutheran, but we also didn't really provide services either." In the disillusioned Isaac, though, she finds her humanitarian impulses renewed and, against all the rules, also finds her sexual and romantic impulses awakened.
With neatly drawn parallels, Mengestu contrasts the seemingly benign obstacles facing a poor black immigrant in the U.S. with the seemingly random and corrupt obstacles facing him in Africa. When Helen realizes Isaac's past and hers are never going to make for a happy married life in her home town, she accepts what must be and drives him to Chicago to help set up a new life with greater opportunities. Both Isaac and Helen learn the hard lesson that the past is not easy to undo. As Helen describes this wisdom: "loving someone and feeling loved in return was the best exercise for the heart, the strength training needed to do more than simply make it through life." --Bruce Jacobs
Shelf Talker: Dinaw Mengestu (The Beautiful Things That Heaven Bears) offers a moving story of love, loyalty and renewal in a world that needs as much as we can get of all of them.