Shelf Awareness for Monday, March 31, 2014

News
Baltimore Orioles Honor Tom Clancy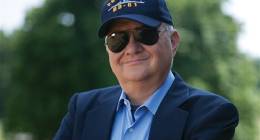 Starting with today's home opener and lasting through the 2014 season, members of the Baltimore Orioles will wear "a name patch" on their uniforms' right jersey sleeve in honor of the late author Tom Clancy, who was a part owner of the team, the Baltimore Sun reported.
Clancy, who created the military-techno thriller and died October 1, 2013, was also vice chairman of the team's community activities and public affairs committees.


NCIBA Spring Gathering Spotlights California Bookstore Day

For the past few years, a highlight of the Northern California Independent Booksellers Association Spring Gathering has been the appearance of a major author discussing upcoming work. But this weekend NCIBA used its annual gathering to promote and get booksellers hyped about the first California Bookstore Day, set for May 3.
Attending booksellers were delighted to have the chance to share their ideas for making California Bookstore Day a success in all 93 participating stores. The event's promo copy reads: "93 bookstores. 13 exclusive books & art pieces. 1 day only. Join the party."
"We looking at it as having 93 parties throughout the state, and--if we do it right--it's 93 cash mobs," said Hut Landon, NCIBA's executive director.
Christie Olson Day (Gallery Bookshop) and Ingrid Nystrom (Books Inc., Laurel Village) sport their California Bookstore Day t-shirts.
Christie Olson Day, owner of the Gallery Bookshop in Mendocino (whom Landon credited for coming up with the cash mob idea), explained that she looks at California Bookstore Day as a way for "book-loving friends to agree to shop in their stores on that day together." Her store has been working on creative and inexpensive event ideas to get people excited about the day and into the store.
Taking a cue from Samantha Schoech, the producer of California Bookstore Day hired by NCIBA, who suggested stores might want to start the day handing out mimosas to the first 20 customers, Gallery will have hourly giveaways that start with bagels in the morning and build to martinis. Participants are thinking about how to get customers to use stores for their own parties that day; Day suggested they might ask a book club to come in at cocktail hour.
Zach Ruskin, who works at Book Passage and also designed the California Bookstore Day website, walked attendees through the information on the site, which offers professionally written press releases, posters and bookmarks that are ready to print, and ideas for events with or without authors present.
In its Ferry Building location--which houses a farmer's market every Saturday--Book Passage is partnering with a local farmer to hand out carrots whenever someone mentions Do You Smell Carrots?, the limited-edition joke book made to sell that day featuring work by Lemony Snicket, Jon Scieszka, Katherine Applegate and others. In its Corte Madera store, Book Passage is lucky to have Dave Eggers (who has allowed Litographs to feature his bestselling memoir on a tote bag) scheduled for Bookstore Day, and Ruskin said they are also hosting "Soapbox Readings" throughout the day, where staff, authors and even customers will read passages from their favorite books.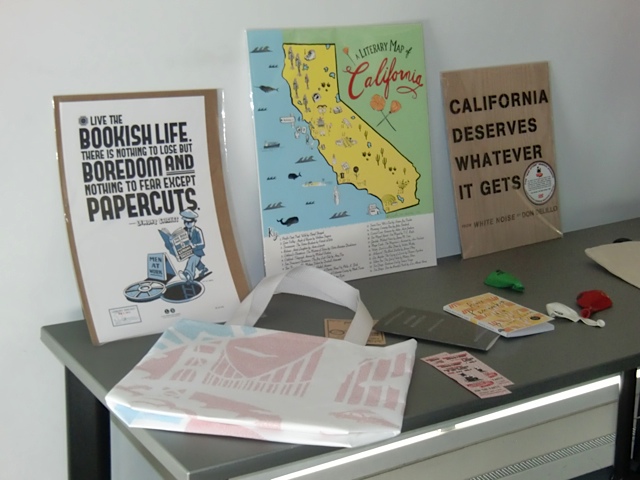 Some of the special items created for California Bookstore Day
S&S rep Cheri Hickman suggested booksellers who have "kookier" authors in their area might do kookier things. Daniel Handler having staring matches was one of her offbeat suggestions, an example of the kind of creative thinking and sharing-of-ideas spirit of the participating stores at the session. In the East Bay, Books Inc., Mrs. Dalloway's and Diesel are planning a competition to create the best cocktail for the day; another bookseller suggested they have a bartender from a top watering hole as judge.
Ann Seaton from Hicklebee's in San Jose described California Bookstore Day as "a great opportunity to celebrate and partner with our communities." Hicklebee's already had bestseller Megan McDonald (the Judy Moody books) scheduled for May 3, and the store will also host a launch party for Summoning the Phoenix: Prose and Poems About Chinese Musical Instruments by Emily Jiang and April Chu, who will play music. As Seaton said, California Bookstore Day is not just about celebrating the special items from big-name authors available on that one day--it's also about spotlighting the store as a discovery place.
Since NCIBA announced its plan for California Bookstore Day, it has gotten wide support--its Southern California counterpart, SCIBA, joined in, and financial assistance has come from James Patterson's indie bookstore grant and the American Booksellers Association, which is watching the inaugural California Bookstore Day with an eye to possibly taking it national.
The only requirements for participating bookstores are to promote the events actively and to report their sales (in percentage, if not dollars), comparing May 3 to the Saturday from the year before (May 2, 2013) and sales the weekends before and after California Bookstore Day. "We need to see if this drives sales," said Landon.
A complete list of California Bookstore Day limited-edition items is at cabookstoreday.com, where there are also tips for creating great events and spreading the word--including a social media to-do list (@bookstoreday). --Bridget Kinsella


Closings: Pooh's Corner in Michigan, BOOK'em Mysteries in California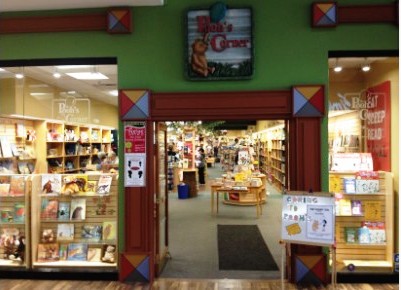 Pooh's Corner, Grand Rapids, Mich., is closing May 23, according to the Grand Rapids Business Journal.

The store was founded in 1976 and has been owned the past 11 years by Sally Bulthuis and Camille DeBoer. DeBoer told the paper that the store is closing because neither of the owners is prepared, as the store put it, "to make the physical and financial re-investment in the business, which was trying to weather the changing book industry."

"We had to think about what we wanted to do next," DeBoer said. "The industry changes rapidly in bookselling. Watching it change is frustrating. What we do is very, very rewarding, but there's less and less opportunity to have success. If we wanted to reinvest, reposition it to better fit the changing retail climate, we had to think about what it would take.... It was better to gracefully quit the business."

DeBoer added that children are being exposed to a narrower set of options in children's books, local and school libraries are in decline, and children don't hear about books that aren't blockbusters. "Teachers almost don't have time to read books that don't relate to curriculum anymore," DeBoer said. "If a ten-year-old boy doesn't like (what's mainstream), he's labeled a 'non-reader'.... I don't believe there's such a thing as a child that doesn't like to read. They just haven't found the right book yet."
---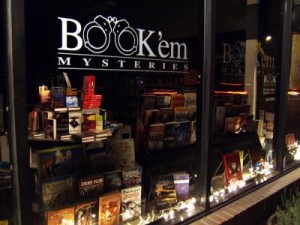 BOOK'em Mysteries, South Pasadena, Calif., will close April 30 after 24 years in business. The Star-News described co-owners Mary Riley and Barry Martin as "loath to leave. However, they said it's time to say goodbye."

"I think it's time. You reach a point in your life when you feel you've accomplished something," said Martin. "We are heartened by our customers who have supported us over the years. Many are more than customers. They're friends."

"We've always considered this a people business," Riley added. "We went into it and did it so we could be around people and improve the lives of people somehow."

Martin hopes the store will be remembered for what it truly was: "A sense of community; a place where you can go and not be judged; a place where you can go and have a conversation outside of politics or whatever is going on. A place where people can come and talk about books. Our emphasis has always been books and people."


Bookstore of the Year: Green Apple; Rep of the Year: Kravtin
Congratulations to Green Apple Books, San Francisco, Calif., which has won this year's PW Bookstore of the Year award. Green Apple was cited for community involvement and being the driving force in creating California Bookstore Day. Green Apple was nominated by Sheryl Cotleur, frontlist buyer at Copperfield's Books in Sebastopol, Calif.

PW wrote: "Over the years Green Apple, which carries both new and used books, has grown from 750 sq. ft. to more than ten times that size. When founder Peter Savoy put the store up for sale, three long-time employees--Kevin Hunsanger, Kevin Ryan, and Pete Mulvihill--began a gradual buyout. The three have created fun and quirky promotions like a midnight release party for 1Q84 with free tacos and a can of Sapporo, and it has experimented with a set of YouTube videos/commercials, including one on hiring a new bookseller. (Hint: it's not just about reading.) It also has fostered some unusual partnerships by placing bookcases of used books in six indie cafes around the Bay Area, Cafe Green Apple."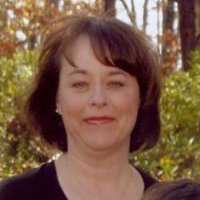 Congratulations, too, to Teresa Rolfe Kravtin of Southern Territory Associates, who has won PW's Rep of the Year Award. She was nominated by children's book author and illustrator Elizabeth O. Dulemba, who wrote: "She really proved her chops on The Twelve Days of Christmas in Georgia [by Susan Rosson Spain, illustrated by Dulemba]. She actually took it upon herself to help the author and I set up book signings all over our fair state two years in a row. I've never heard of a rep doing that. I wish Teresa could rep me for all of my books."

Kravtin's accounts include American Wholesale Book Company and Books-A-Million; her territory includes Georgia, the Florida Panhandle and Chattanooga, Tenn.


Notes
Image of the Day: Premiere of Mabel and Me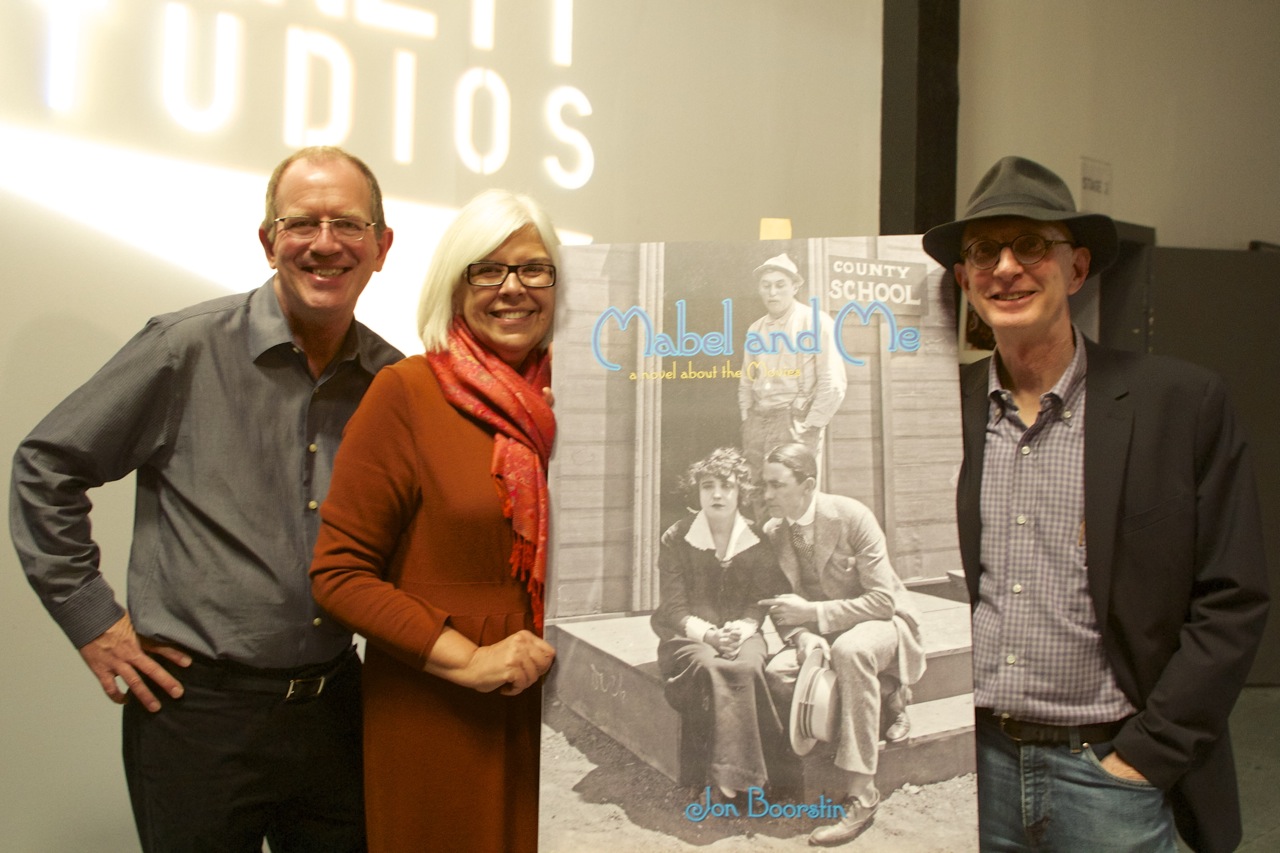 L.-r.: Scott McAuley and Paddy Calistro, Angel City Press; author Jon Boorstin
Angel City Press celebrated the publication of its first novel, Mabel and Me, about American silent film comedienne and actress Mabel Normand, who also directed Charlie Chaplin in his first role as the Tramp. The novel was written by Academy-Award nominated documentary filmmaker and author Jon Boorstin. The party was held at the landmark Mack Sennett Studios in Hollywood, where Normand made many of her films.


Highbrow Magazine's 'Top Literary Cities in the U.S.'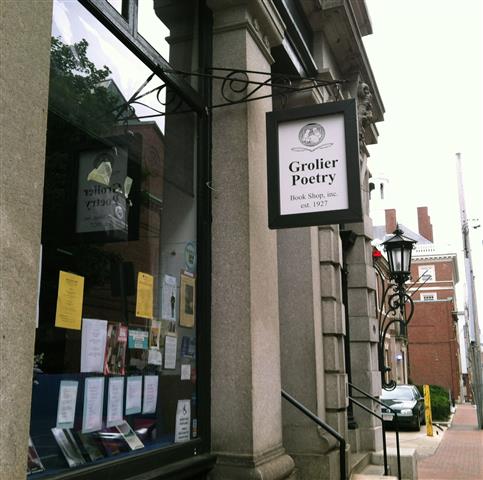 Independent booksellers received some love as Highbrow magazine featured its picks for "Top Literary Cities in the U.S.," noting that "a literary city is a blend of the historical, cultural and modern parts of literature, encouraging and inspiring future generations to appreciate and take part in the literary world."

The choices included Washington, D.C. ("The city boasts multiple bookstores--Politics & Prose being the most famous..."), San Francisco, Calif. ("the anchor of the literary scene in S.F. is still City Lights Bookstore"), Boston, Mass. (Grolier Poetry Book Shop and Lame Duck Books) and Portland, Ore. (Powell's City of Books).


Cool Idea of the Day: Indies 'Share Display Ideas on Pinterest'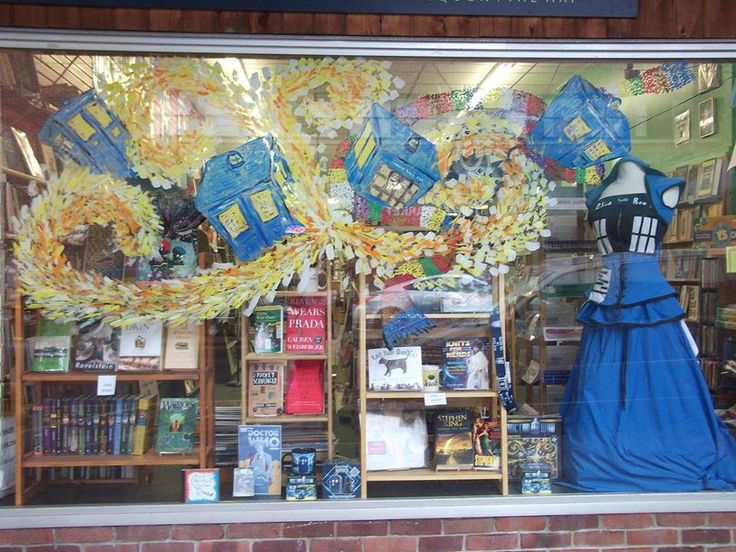 Two new Pinterest boards--Creative Bookstore Windows and Effective Bookstore Displays--have been launched and "booksellers are encouraged to join in the creative pursuit and start sharing pictures of imaginative, resourceful and crafty bookstore displays," Bookselling This Week reported. The boards are managed by Gary Robson of Red Lodge Books & Tea, Red Lodge, Mont., and are open to both ABA members and non-members.


Personnel Changes at Icon Media Group
Shanon Stowe is joining Icon Media Group today as a partner and president of the entertainment PR firm's literary division. She was formerly director of publicity for FaithWords, Center Street and Jericho Books at Hachette Book Group and earlier worked in publicity at Thomas Nelson and children's publisher Tommy Nelson and co-owned a public relations firm.


Book Trailer of the Day: John Wayne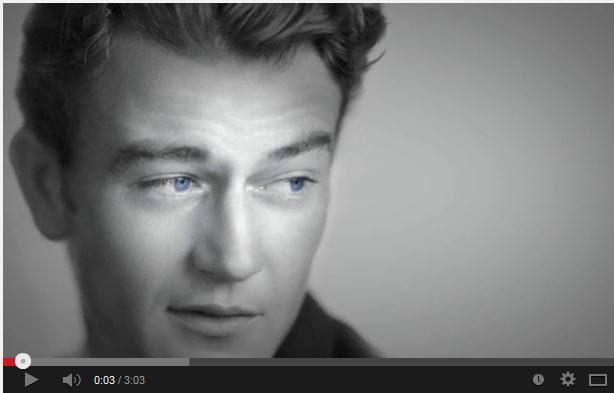 John Wayne: The Life and Legend by Scott Eyman (Simon & Schuster).


Media and Movies
Movies: Rowling's Fantastic Beasts to Be a Trilogy
"Three megamovies are planned" for the adaptation of J.K. Rowling's Fantastic Beasts and Where to Find Them, one of Harry Potter's Hogwarts textbooks. In a profile of Warner Bros. CEO Kevin Tsujihara, the New York Times reported that the "main character will be a 'magizoologist' named Newt Scamander. The stories, neither prequels or sequels, will start in New York about seven decades before the arrival of Mr. Potter and his pals."

"When I say he made Fantastic Beasts happen, it isn't PR-speak but the literal truth," Rowling observed. "We had one dinner, a follow-up telephone call, and then I got out the rough draft that I'd thought was going to be an interesting bit of memorabilia for my kids and started rewriting!"


Theater: I Loved, I Lost, I Made Spaghetti, More Courses
Good news for I Loved, I Lost, I Made Spaghetti, the play adapted by Jacques Lamarre from Giulia Melucci's 2009 memoir/cookbook of romance and food that's currently running at the George Street Playhouse in New Brunswick, N.J.: the one-woman show is going on the road. It'll run May 18-June 15 at the Asolo Repertory Theatre in Sarasota, Fla., and September 27-October 26 at the Thompson Shelterhouse (part of Cincinnati Playhouse in the Park) in Cincinnati, Ohio. The production in New Jersey continues through April 6.

In the play, Antoinette LaVecchia stars as Melucci, who used to work in the publicity departments of Viking, Dutton and Scribner and is now v-p of public relations at Harper's magazine. In the production, LaVecchia recounts stories of life and love--all while preparing a three-course Italian meal, which is served to a few audience members seated on stage.

Noting that the production received a standing ovation on opening night, the Star-Ledger said the play's "key ingredient to its success was its star Antoinette LaVecchia, whose charisma, poise and versatility made for a dazzling performance…

"It's an impressive feat to cook a three-course meal while single-handedly acting a two-hour show, but LaVecchia multi-tasks with consummate skill. While chopping vegetables with, as her character says, surgical precision, she slips into impersonations of an amusing and diverse array of ex-boyfriends with equal ease."

The New York Times said, "I Loved, I Lost, I Made Spaghetti has no pretensions of being anything other than a pretty good time, and in that context it succeeds. Indeed, there's plenty to be said for a comedy that sets the bar somewhere in the middle ranges, then clears it, all while offering up a friendly smile."

Tickets, beginning at $20, are available through the George Street Playhouse Box Office at 732-246-7717 or at GSPonline.org.


Media Heat: Bette Midler and A View from a Broad
This morning on Good Morning America: Kay, Korie, Missy, Jessica and Lisa Robertson, authors of The Women of Duck Commander: Surprising Insights from the Women Behind the Beards About What Makes This Family Work (Howard, $25.99, 9781476763309). They will also appear tonight on Entertainment Tonight and tomorrow on Fox & Friends, the Sean Hannity Show and Nightline.

---

This morning on Morning Joe: Adam Braun, author of The Promise of a Pencil: How an Ordinary Person Can Create Extraordinary Change (Scribner, $25, 9781476730622). He will also appear on MSNBC's NOW with Alex Wagner and Bloomberg's Taking Stock with Pimm Fox.

---

This morning on Imus in the Morning: Bill O'Reilly, author of The Last Days of Jesus: His Life and Times (Holt Books for Young Readers, $19.99, 9780805098778).

---

Today on NOW with Alex Wagner: Max Brooks, author of The Harlem Hellfighters (Broadway, $16.95, 9780307464972). He will also appear tomorrow on NPR's All Things Considered.

---

This morning on Fox & Friends: Jennifer Buhl, author of Shooting Stars: My Unexpected Life Photographing Hollywood's Most Famous (Sourcebooks, $14.99, 9781402297007). She will also appear on Entertainment Tonight.

---

Today on Fresh Air: Tony Dokoupil, author of The Last Pirate: A Father, His Son, and the Golden Age of Marijuana (Doubleday, $26.95, 9780385533461).

---

Today on NPR's Diane Rehm Show: Jeremy Rifkin, author of The Zero Marginal Cost Society: The Internet of Things, the Collaborative Commons, and the Eclipse of Capitalism (Palgrave Macmillan, $28, 9781137278463).

---

Today on Tavis Smiley: Clay Risen, author of The Bill of the Century: The Epic Battle for the Civil Rights Act (Bloomsbury, $28, 9781608198245).

---

Tonight on the Colbert Report: Biz Stone, author of Things a Little Bird Told Me: Confessions of the Creative Mind (Grand Central, $26, 9781455528714). He will also appear tomorrow on Good Morning America.

---

Tomorrow morning on the Today Show: Greg Pembroke, author of Reasons My Kid Is Crying (Three Rivers Press, $15, 9780804139830).

---

Tomorrow morning on CBS This Morning: Bette Midler, author of A View from a Broad (Simon & Schuster, $29.99, 9781476773551). She will also appear on NPR's Morning Edition.

Also on CBS This Morning: Peter McGraw and Joel Warner, authors of The Humor Code: A Global Search for What Makes Things Funny (Simon & Schuster, $26, 9781451665413).

---

Tomorrow on the Chew: Carla Hall, author of Carla's Comfort Foods: Favorite Dishes from Around the World (Atria, $29.99, 9781451662221).

---

Tomorrow on Tavis Smiley: Saladin Ambar, author of Malcolm X at Oxford Union: Racial Politics in a Global Era (Oxford University Press, $29.95, 9780199975471).

---

Tomorrow night on the Daily Show: Michael Lewis, author of Flash Boys: A Wall Street Revolt (Norton, $27.95, 9780393244663).


BBC to Increase Book Coverage
Describing the move as its "strongest commitment to arts in a generation," the BBC unveiled plans to offer more books and literature coverage, including BBC1's The One Show, broadcasting live from the Hay Festival for the first time. The Bookseller reported that also in the works are "a series of new radio and television programs focusing on books, capturing the best of the BBC's literary content for the first time at BBC Arts Online in a section called Books on the BBC, and the expansion of the BBC Radio 2 Book Club."

"I want BBC Arts--and BBC Music--to sit proudly alongside BBC News," said BBC director general Tony Hall. "The arts are for everyone--and, from now on, BBC Arts will be at the very heart of what we do.... This is the strongest commitment to the arts we've made in a generation. We're the biggest arts broadcaster anywhere in the world--but our ambition is to be even better."

In what may seem odd timing, just two days after announcing the increases in book coverage, BBC canceled The Review Show, the Bookseller reported. "The series has made a valuable contribution over many years but as outlined this week, the BBC has ambitious plans for arts on TV, radio and online. Review will continue to have a place across the BBC alongside more topical arts coverage, said a BBC spokesperson said.


Books & Authors
Awards: NCIBA Books of the Year and Anisfield-Wolf Winners
The winners of the Northern California Independent Booksellers Association's 2014 Book of the Year Awards, chosen by the association's members, are:

Fiction: A Constellation of Vital Phenomena by Anthony Marra (Hogarth)
Nonfiction: Gulp: Adventures on the Alimentary Canal by Mary Roach (Norton)
Regional: Cool Gray City of Love: 49 Views of San Francisco by Gary Kamiya (Bloomsbury)
Children's Picture Book (tie):
Battle Bunny by Mac Barnett and Jon Scieszka (Simon & Schuster Books for Young Readers)
The Dark by Lemony Snicket and Jon Klassen (Little Brown Books for Young Readers)
Middle Grade Readers: Al Capone Does My Homework by Gennifer Choldenko (Dial)
Teen Lit: Boxers & Saints by Gene Luen Yang (First Second)
Food Writing: The Drunken Botanist: The Plants That Create the World's Great Drinks by Amy Stewart (Algonquin)
Poetry: Fire Break by George Albon (Nightboat Books)

In addition, the NCIBA board chose two titles by Robert Duncan for Special Mention awards:

Robert Duncan: The Collected Later Poems and Plays by Robert Duncan, edited by Peter Quartermain (University of California Press)
Robert Duncan: Collected Essays and Other Prose by Robert Duncan, edited by James Maynard (University of California Press)
---
The Cleveland Foundation today announced the winners of its 79th annual Anisfield-Wolf Book Awards, the prize for literature that confronts racism and examines diversity. The Anisfield-Wolf winners will be honored by the Cleveland Foundation September 11 at a ceremony at the Ohio Theatre in Cleveland.

Dr. Henry Louis Gates, Jr., who chairs the awards jury, said of the winners: "This year, there is exceptional writing about the moral complexity of Israel, a transporting first novel set in war-torn Chechnya and a collection of poems on the myth and unapologetic masculinity of the first African-American heavyweight champion, Jack Johnson."

The winners are:

Fiction: A Constellation of Vital Phenomena by Anthony Marra (Hogarth)
Poetry: The Big Smoke by Adrian Matejka (Penguin)
Nonfiction: My Promised Land: The Triumph and Tragedy of Israel by Ari Shavit (Spiegel & Grau)

Lifetime Achievement: Sir Wilson Harris and George Lamming


Book Review
Review: American Romantic
American Romantic by Ward Just (Houghton Mifflin Harcourt, $26 hardcover, 9780544196377, April 1, 2014)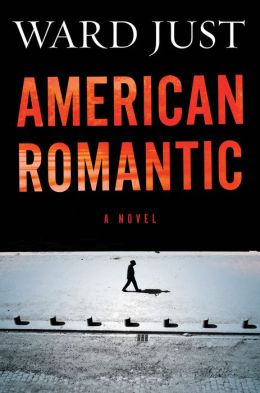 Ward Just knows his way around a novel--18 of them now, including finalists for both a Pulitzer (An Unfinished Season) and a National Book Award (Echo House). He also knows his way around the world--Washington, Paris, Berlin, Saigon, Chicago, even suburban Connecticut. His characters are cosmopolitan: they drink and smoke, they read books and listen to classical music, they fall in love (often more than once) but their sex is discreet. Just's new novel, American Romantic, is no exception. It follows the life of Harry Sanders, who works his way through government pay grades: a midlevel embassy diplomat in prewar Saigon; then ambassador assignments in a half dozen embassies in central Africa, the Balkans and Scandinavia; and, finally, a comfortable retirement in the south of France. He has an intense love affair with Sieglinde, a German medical aide in Saigon; permanently scars his feet in a covert Vietnam intelligence-gathering mission; marries May, a beguiling daughter of a hardscrabble Vermont family; and visits his politically well-connected centenarian father in Connecticut as best he can.
In short, Harry is a career government servant, albeit one whose path touches the world's high and mighty as well as its weak and helpless. The orphaned and disillusioned Sieglinde describes young Harry in his Vietnam role as an "American romantic... you love the war," while he more soberly sees himself as "a witness to events I didn't understand and would never understand." To May, who accompanied him in his 40-year career, "Harry was cheerful, an optimist, good-humored and determined to make the best of things." In the retired Harry's own reminiscences, his years of service had put him in "the world itself, its enmities and alliances, its instability and bother, its evident danger."
The title of Just's extraordinary 1979 short story collection Honor, Power, Riches, Fame, and the Love of Women might as easily apply to his new novel--perhaps to all his fiction. His work explores the fragile connections between the personal and the professional, the role of fate in affairs of State and the burden of living a meaningful life with some measure of personal contentment. Toward the end of his long life, Harry concludes: "Things did not proceed according to plan. Mistakes, errors of judgment, bad luck. Chance always played a role. Chance married to unreasonable expectations, a lethal combination." Chance, in fact, brings the novel to its unexpected end as reliable, romantic, reflective Harry--like Ward Just--soldiers on. --Bruce Jacobs