Shelf Awareness for Readers for Friday, December 14, 2012
Book Candy
Gift Ideas; Books About Rural Living; Lit Fashions
A few "book lover Christmas gift ideas" were featured in the Huffington Post.

---

Conceding that "going home for the holidays can be stressful," Flavorwire suggested "10 books your relatives are going to be talking about this holiday season that you've never heard of."

---
NPR featured "Country Cousins: 3 Books About Rural Living," noting that "small towns are timelessly fertile ground for writers. But the best authors ignore--or even play with--stereotypes to tell truly compelling stories."

---

Philip Roth may have retired from fiction writing, but the Telegraph noted a dozen "authors over 80 who shun retirement."

---
Anka Muhlstein, author of Monsieur Proust's Library, suggested "8 books Marcel Proust would read today."

---
If you wonder "what you'd be wearing if you really liked literature (well, maybe)," Flavorwire suggested "literary fashions for serious book nerds."
The Writer's Life
Reed Farrel Coleman: Writing Fearlessly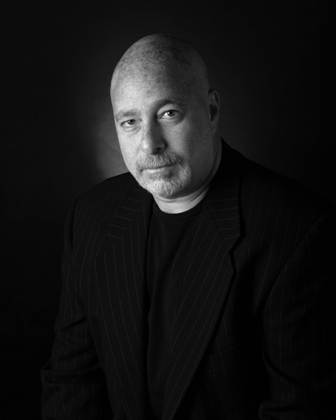 Called a hardboiled poet by NPR's Maureen Corrigan and the noir poet laureate in the Huffington Post, Reed Farrel Coleman is a former executive vice-president of the Mystery Writers of America. He has published 15 novels: two stand-alones and three series, including seven books in the Moe Prager series. His latest is Gun Church (Tyrus Books, $16.95), about a has-been writer, teaching in a mining town, who joins a quasi-religious, gun-toting group. Coleman resides on Long Island, N.Y.
In Gun Church the guns are almost like characters in their own right. What kind of research did you do for this novel?
Oddly enough, I didn't do a lot of research into the guns themselves because I didn't want to have too much more knowledge of handguns than my protagonist, Kip Weiler. I will no doubt be receiving some angry fan mail about how I got this or that wrong. It's inevitable. I mean, I get angry e-mails about my usage of commas. I did do some research, but it was limited. I have, however, fired each of the weapons described in Gun Church. Always legally and under careful supervision. Research is an interesting subject for writers. Some of us love it. Me, I much prefer making stuff up. Otherwise I'd write nonfiction.
Gun Church is stand-alone, in contrast to most of your books, which are in series. Does your process differ when you write a stand-alone novel?
The process is different on its face. When I do an installment of the Moe Prager mystery series, for instance, I come to it knowing the protagonist, the regular cast of characters, the setting, the tone, the time frame, etc. It's like having a partially painted canvas already waiting for me on the easel. Of course, that's not all necessarily good. Writing isn't always about it being easy. Working within certain established confines means that I can't go off the rails to follow a story wherever it wants to go. Readers have valid expectations when they come to a series novel. So it's a bit of a trade off: ease for constraint.
A stand-alone is a blank canvas. It's a freer process, but a more difficult, more frightening one. Ah, but when it works, it's an amazing feeling.
The protagonist Kip Weiler discovers that his writing is more closely linked to real life than he could ever have dreamed. Is this a crime writer's worst nightmare?
I try to write fearlessly and for myself. That sounds selfish and inconsiderate of the readers, but it's quite the opposite. I want to put all my energy into the book itself and try not to consider any potential consequence beyond producing the finest book I can. Still, it's impossible to ignore works such as Stephen King's Misery. There's always a chance that the world you have created in a novel will cross that gray line between fiction and reality. When you think about it, authors are always tapping the resource of real life for inspiration and material. Doesn't it follow that there will be times when fiction will flip that around?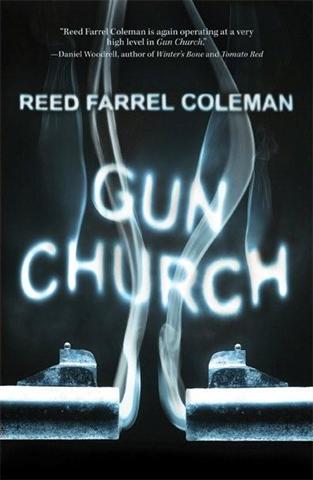 Do you have the ending in mind when you plot a mystery, or does the story evolve in the process?
My author friends describe me as the ultimate pantser. (Pantser, as in doing it by the seat of one's pants.) I'm someone who detests outlining and plotting in advance. Each book is different for me. Sometimes I just sit down and start writing. At other times I have a vague idea of plot. Occasionally, I know the beginning or the ending. Gun Church was very rare in that the entire plot popped into my head all at once as a completely formed notion: beginning, middle, and end. Didn't help me write it any faster. Took five years!
You show many contrasts between New York City and the impoverished mining town of Brixton. Is the latter inspired by a real place?
I specifically didn't want any real spot on the map because I wanted to create a place that conformed to my imagination alone. I did keep places like West Virginia, Pennsylvania, Ohio and Kentucky in mind. Coal mining is hard, dangerous work that produces great wealth and benefit for everyone but the miners. A tale like Gun Church needed to be set in a hardscrabble, unglamorous place. Brixton was that place.
This book features a friendship between two men whose fathers failed them in the worst possible ways. These fathers passed on their sins to the next generation. Meanwhile, Kip's sins follow him to the end of this book. Do you believe people can escape their past?
As desirable as escaping one's past may seem, I believe it's nearly impossible to do. It's akin to leaving town or running away with the circus: you bring the baggage of your past with you. In any case, your past is essential to who and what you are. This is not to say that you must always be a prisoner of your past. At some point, we must all take responsibility for ourselves. I believe we can indulge the past without surrendering to it.
And of course, lastly, what is your favorite gun?
Although the Colt Python is totally cool and even looks wicked sexy, the handgun I've enjoyed firing most was the classic .38 Smith & Wesson. --Ilana Teitelbaum, book reviewer at the Huffington Post
Inklings
Winning Back Boys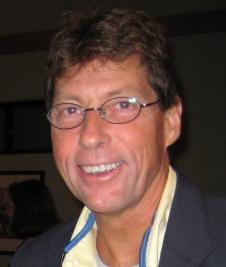 Eddie Jones is a newspaper columnist, radio host, author, indie publisher, nonprofit founder and freelance writer. Zonderkidz recently published his middle-grade reader, Dead Man's Hand.
Books repel boys. I don't mean all boys. Some young men love reading and will escape to a tree house with Harry Potter or Lemony Snicket and refuse food rather than leave their fictional world. But according to begintoread.com, more than 60% of adults in the U.S. prison system read below the fourth grade level and 85% of juvenile inmates are functionally illiterate. Given the makeup of the prison population, we can assume most of these prisoners are male.
Boys beat, bang and destroy stuff. It's how they engage their world and figure out how things work. Yet books are enjoyed in silence, often in solitude. Readers listen to dialogue with their eyes, add furniture to imaginary scenes, and examine connections between characters by pouring over pages of conflict and affection. All of which can be boring to boys who are accustomed to visually stimulating video games and movies.
So how can parents, aunts, uncles and grandparents turn a reluctant reader into a bookworm? Pick a story that includes a male lead with a special skill: a hero overmatched by a villain but who triumphs despite tremendous challenges. The book should include a specific goal for the lead character (treasure), consequences for failure (death of someone or thing) and show the value of moral choice (book's theme). Boys love action and though they hate to admit it, really do want to storm the castle and save the princess, so a little bit of romance is okay. Boys enjoy cracking codes and solving puzzles so a suspense/mystery is a good choice.
Remember, the goal is to give your son a sense of accomplishment, so stick with short books that have easily identifiable goals, obstacles, and characters. Readers are leaders, so buy a boy a book and change a life.
Book Review
Fiction
Starlite Terrace
by Patrick Roth , trans. by Krishna Winston
Mystery & Thriller
The Black Box
by Michael Connelly
Biography & Memoir

The Girl Who Fell to Earth: A Memoir
by Sophia Al-Maria
The Grand Tour: Around the World with the Queen of Mystery
by Agatha Christie
Heads in Beds: A Reckless Memoir of Hotels, Hustles, and So-Called Hospitality
by Jacob Tomsky
Religion
Jews and Words
by Amos Oz , Fania Oz-Salzberger
Nature & Environment
Hunger Mountain: A Field Guide to Mind and Landscape
by David Hinton
Travel Literature

Encounters from a Kayak: Native People, Sacred Places, and Hungry Polar Bears
by Nigel Foster
Better Than Fiction: True Travel Tales from Great Fiction Writers
by Don George, editor
Children's & Young Adult

Who Built the Stable?: A Nativity Poem
by Ashley Bryan , illus. by Ashley Bryan
Our Very Own Christmas
by Marije Tolman , Annette Langen , illus. by Marije Tolman
Christmastime
by Alison Jay
Reference & Writing
Encyclopedia Paranoiaca
by Henry Beard , Christopher Cerf
SOLITUDE CREEK
by Jeffery Deaver
ISBN-13 978-1455517152
Grand Central Publishing
5/12/2015
#4 in the Kathryn Dance Series


an exclusive interview with
NYT bestselling author Jeffery Deaver
SOLITUDE CREEK is the fourth in the Kathryn Dance series, following the amazing, XO. What's in store for Dance this time around?
Oh, mayhem, chaos, and terror, of course! In this novel, Kathryn gets busted down to "buck private" for making a serious mistake during an interrogation; she's relegated to civil work for the CBI, like checking health certificates and bottle deposit receipts. But you can't keep a strong woman down and she secretly runs an investigation on a villain obsessed with turning people's panic into a weapon.
THE BIG THRILL caught up with Deaver to talk about mayhem, chaos, and of course, SOLITUDE CREEK. Read about it here.

ALSO FEATURED ON THE
the big THRILL…
RUINS OF WAR by JOHN A. CONNELL: It took a decade, four defunct novels, and countless rejections before Connell landed a publishing deal. But the hard work and determination paid off. His novel, RUINS OF WAR—a unique, historical thriller set in postwar Germany—is already garnering national acclaim. And Connell, well, he's considered a debut-to-watch. Read about him in THE BIG THRILL.
THE TAPESTRY by NANCY BILYEAU: As a trained Journalist, whose editorial credentials include Rolling Stone and Entertainment Weekly, Nancy Bilyeau understands the value—and importance—of a well-researched novel. Particularly in the case of her Tudor-inspired thrillers. For THE TAPESTRY, the third book in her bestselling Joanna Stafford series, Bilyeau pits her protagonist against none other than King Henry VIII. Check it out in THE BIG THRILL.
THE SHADOW CARTEL by LAYTON GREEN: International man of action, Dominic Grey, has fought cults and criminals all over the globe. In his next escapade, he takes on THE SHADOW CARTEL. We recently sat down with Dominic's creator, Layton Green, and asked the world-traveler-turned-bestseller about his journey to the top of the bestseller list and where he plans to go from here. Catch the whole interview in THE BIG THRILL.
STONE COLD DEAD by JAMES ZISKIN: A taut tale of mystery and suspense that is at once a reminder of how a sleuth got the job done in the era before CSI and an antidote to nostalgia, James Ziskin's STONE COLD DEAD is just too cool to miss. Read all about it in THE BIG THRILL.
DYING BRAND by WENDY TYSON: In the third installment of Wendy Tyson's Allison Campbell mysteries, Campbell ends up investigating the brutal murder of her former boyfriend. As her hunt for truth reveals each secret, Campbell's past and present collide, in a mystery that is not just deadly, but the most personal yet. Get the full scoop on DYING BRAND in THE BIG THRILL.