Shelf Awareness for Readers for Friday, April 26, 2013

Book Candy
'Foolproof' Gift Books; Great Children's Book Escapes
In honor of World Book Night earlier this week, Flavorwire suggested "10 foolproof books to give as gifts."

---
To mark the death of classic children's author E.L. Konigsburg, MobyLives recommended "seven great escapes in children's literature."

---
Come and get it! Buzzfeed served up "9 dinner specials created in honor of Game of Thrones characters."

---


GQ magazine suggested a "New Canon: The 21 Books from the 21st Century Every Man Should Read."

---
The Morgan Library & Museum in New York City has acquired correspondence by a young and struggling Manhattan author named J.D. Salinger, the New York Times reported. Buzzfeed weighed in with "7 saucy ways to flirt from uncovered J.D. Salinger letters." Flavorwire highlighted the "most fascinating quotes" from Salinger's collected correspondence.

---

The Bloom book loom is now showing at Most Salone as part of the Milan furniture fair. Raw-Edges was commissioned "to design a bespoke bookcase to house one selected work of fiction from each of Granta's Best of Young British Novelists from the last 3 decades."
The Writer's Life
Bee Ridgway: Genre Bender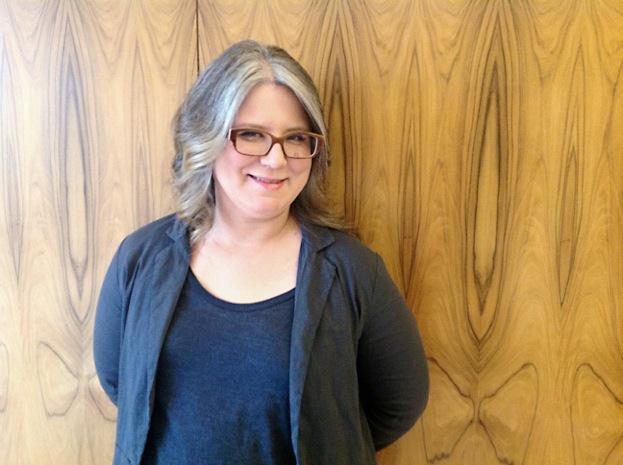 photo: Kate Thomas
Bee Ridgway's debut novel, The River of No Return (our review is below), is a romantic thrill ride that defies the laws of time and space. Accidental time traveler Nick must leave his 21st-century life to return to his 19th-century past as an English lord at the behest of a mysterious organization known as the Guild. When he reconnects with Julia, the girl he once loved from afar, their passion challenges Nick's resolve to return to the 21st century. Little does he know, Julia has a secret of her own. Ridgway is a professor of English literature at Bryn Mawr College.
How did you end up writing this intricate story?
In 2004, the idea of Nick waking up in the house in Vermont and having this letter waiting for him arrived in my head. I was actually living in Vermont in the house that I imagined him waking up in. I bashed out a 10-page character study. All I knew was that there was this weird group called the Guild that controlled time travel, and that Nick had jumped from the Battle of Salamanca and had been living in the 21st century but suddenly was called upon by the Guild to do something. I showed it to my brother, and he said, "If this is going to work, it has to be a combination of a Regency romance and James Bond." I couldn't figure out what happened next, and I put it away and forgot about it for seven years. The way I think about it now, I locked Nick in a barn and he quietly built this crazy flying machine while I was doing other things, and then on July 23, 2011, I woke up and was drawn to my computer, and the story came out. I think it happened while I wasn't looking.
I have such a crush on Nick. Did he happen while you weren't looking?
He already existed by himself completely. He got more beat up and real as further drafts went on, but he was who he was. I feel he was the one who kept dragging me forward through the writing. It was Julia who was hard to get right.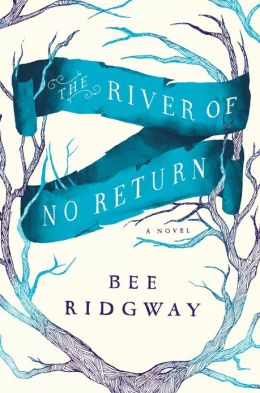 Why?
I found it difficult to write a woman who had the strength of character I wanted Julia to have but who was believable for her time. The rules of genre really pressed on the character. But if you think about the history of the novel, it was basically invented to instruct women on how to be women, so it shouldn't be surprising that writing a novel is hard when it comes to writing women. You have the virgin/whore dichotomy, right? For all that I'm completely aware of it, it was hard to not write it, so I revised Julia again and again.
If you had to choose a genre that best fits this story, what would you choose?
When I was in graduate school, I was having a terrible day, and my friend brought me The Corinthian by Georgette Heyer and said, "This will save you." I became completely obsessed and thus became a Regency reader, and I do think that the heart of this novel is a Regency romance. With that said, I loved driving other genres across it and seeing what it could accommodate and what it couldn't. I learned so much about genre writing this, because the rules are elastic, but they're really there. They don't accommodate some rules of other genres very well, and it was like building a house of cards to try to make it all work together.
You have a secondary character named Arkady who is the most wonderful contrast. Where did he come from?
I think there's something really interesting in a book that follows young people falling in love, but young people haven't experienced very much. Arkady could have been a romance hero of a book set in another time, but here he's in his second or third relationship, he's older, so who might this romance hero character become? There's this genre of older man who are respectful to women; they're flirtatious, and they're feminist in a way. They've come around to understanding women, probably having been jerks in their youth.
Arkady's also kind of a narcissist--he would read the book and think it was really about him.
Is this a series in the making?
I'm imagining a trilogy. I would keep Nick and Julia in the sights, but I think each book will move to a different pair of lovers. I feel like the male lead was really important in this one, and I'd like to write the next one with the woman being more of the lodestone. --Jaclyn Fulwood, youth services manager, Latah County Library District; blogger at Infinite Reads
Book Review
Fiction
Tapestry of Fortunes
by Elizabeth Berg
Palisades Park
by Alan Brennert
The River of No Return
by Bee Ridgway
Science Fiction & Fantasy

Blood of Dragons
by Robin Hobb
Biography & Memoir
The Creation of Anne Boleyn: A New Look at England's Most Notorious Queen
by Susan Bordo
The Spark: A Mother's Story of Nurturing Genius
by Kristine Barnett
Current Events & Issues
Mistrial: An Inside Look at How the Criminal Justice System Works... and Sometimes Doesn't
by Mark Geragos , Pat Harris
Essays & Criticism
I Can't Complain: (All Too) Personal Essays
by Elinor Lipman
Philosophy
Surfaces and Essences: Analogy as the Fuel and Fire of Thinking
by Douglas Hofstadter , Emmanuel Sander
Science

My Beloved Brontosaurus: On the Road with Old Bones, New Science, and Our Favorite Dinosaurs
by Brian Switek
Children's & Young Adult

Missing Mommy: A Book About Bereavement
by Rebecca Cobb
Windblown
by Édouard Manceau , trans. by Sarah Quinn
Unbreakable
by Elizabeth Norris
--- SPECIAL ADVERTORIAL OFFERINGS ---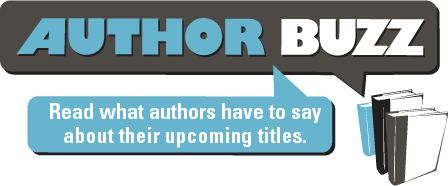 Dear Reader,

When I first set up a "demon graveyard," of sorts, for my Demonica/Lords of Deliverance series, I never imagined that the characters who populated it would become so central to the series. But here we are, following up the Grim Reaper's story with that of his right-hand man, Hades.

Dark, lethal, and a little playful, Hades will take a beautiful, brave fallen angel on a journey that will lead them both to danger and, possibly, love.

Please write to 1001DarkNights@gmail.com to win one of five copies.

http://www.1001darknights.com/authors/2015-books/larissa-ione-hades/




Publisher: Evil Eye Concepts, Inc

Pub Date: 5/26/15

ISBN: 978-1-940887-54-8

List Price: $2.99