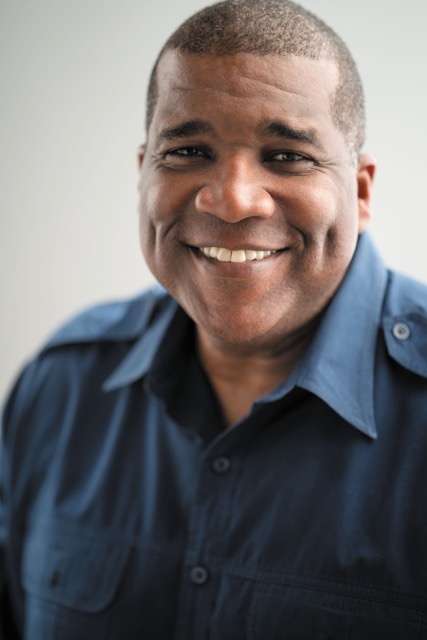 photo: Brian Paulette
Curt Menefee is the longtime host of Fox NFL Sunday and was a sports reporter for SportsDesk on the MSG Network and WNYW, the Fox flagship station in New York. Menefee grew up an ardent sports fan in Atlanta, loving the Braves, Falcons, Hawks and Flames. His grandmother Juanita took him to his very first professional sporting event--a Braves vs. Pirates game at old Fulton County Stadium. Menefee wanted to be a professional athlete, but a serious knee injury at the age of 15 sidelined him and set him on a course toward a career in sports media. In Losing Isn't Everything (see our review below), Menefee explores notable sports figures who wound up on the losing side of memorable moments in sports history.

Why a book on losing?

I've always tried to find a different angle to tell a story, whether as a local reporter, calling games as a play-by-play announcer or in the studio at Fox. The one thing that virtually all sports contests have is a winning side and a losing side, and I've often wondered how "losing" affected someone who was at the top of his/her game as he/she went forward in life. Why were some able to bounce back from adversity, while others struggled? I'd had several chances to speak and interview people who'd lost monumental sporting events and saw that this would be a great topic to explore: the overall effects of being known for failure.

Why did you present the stories in book form rather than as a TV documentary?

First of all, these stories lend themselves to long-form storytelling--not only to provide the details of the events, but to give the necessary background and perspective that each subject employed in trying to cope with loss. Secondly, in a couple of cases, my contact with the athletes/coaches to ask for their participation in this project was the first time I'd ever spoken with them. I needed to build trust before getting them to truly open up. That was best achieved by sitting and talking in familiar settings with a recorder running, rather than lights, cameras and the formalities of video documentation that might make them feel more guarded in providing, often quite personal, details.

The stories in the book are so varied.

As a sports fan, I was intrigued by so many classic moments that have occurred in arenas and on fields over the last 50 years--and not just in football. It really came down to which individual stories had lessons in them that all could learn from... and it was important to me that the subjects "got" what the project was about. I never wanted the book to be about "what happened and how did you lose," but rather more toward what can be learned from coming up short in life's big moments.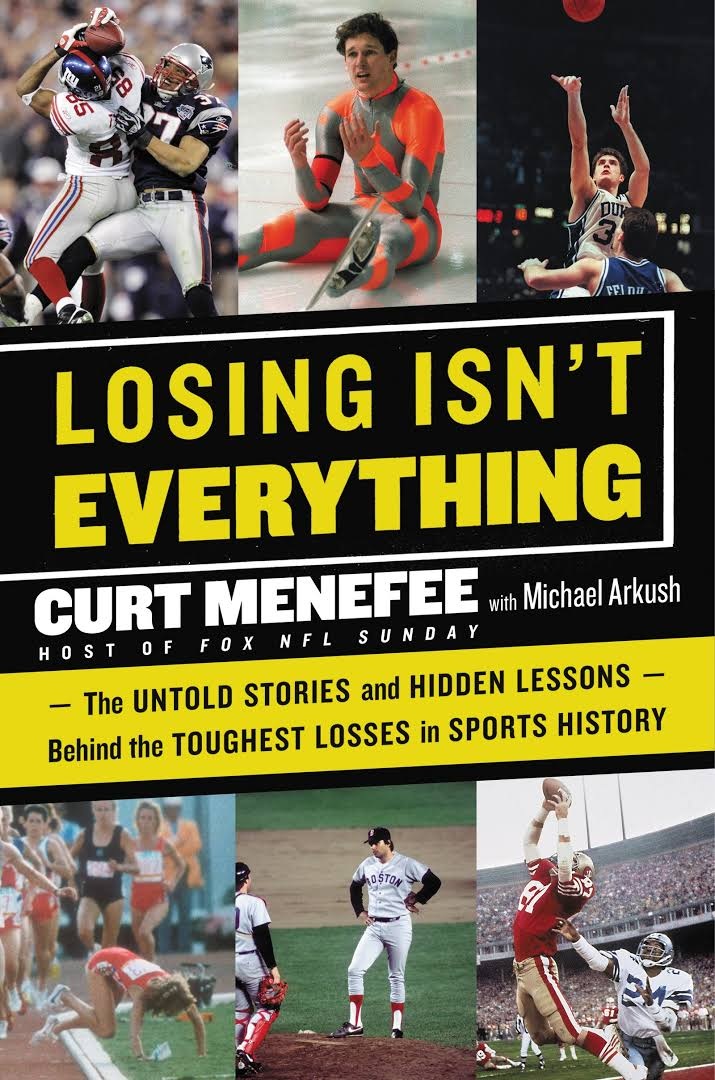 How did you choose which subject to feature in each particular story?

First, I chose the sporting event that I wanted to spotlight... then I tried to find the person who was in the eye of the storm that changed history. For example, in the case of the '86 Red Sox, fielder Bill Buckner has been blamed--for 30 years--for losing a tough World Series. Yet, if you look at what actually happened, he never should have been involved. The Boston pitcher, Calvin Schiraldi, blew a one-run lead in the 8th inning of Game Six, and a two-run lead in the 10th, after getting two outs. Then, Schiraldi completely fell apart. The game should have been over before the ball ever rolled toward Buckner.... If Boston had won that game, and then Game Seven of the World Series, no one would even remember the Buckner play at all.

You also focus some stories on coaches and managers.

Yes, as I went along in gathering research, I felt it was important to include their perspectives as well--to find out what it was like when a coach or a manager made a decision that led to a loss. That's why Ron Washington, the manager of the Texas Rangers who was one strike away--twice--from winning the World Series, was important to include. As was Pete Carroll, coach of the Seattle Seahawks, whose call to throw a pass (that was intercepted), rather than try to run it in for a touchdown in the closing minutes of the Super Bowl in 2015, will be forever scrutinized--right or wrong.

Were your subjects eager to speak with you?

Some understood the goal of the book right away, others took a bit of cajoling. By the end of the initial interview--which I always tried to limit to two hours of face-to-face time--they all "got it." Obviously, some of the more personal stories involving struggles took some trust-building, and follow-ups were needed. In fact, each person granted us a minimum of three interviews, not to mention various e-mails and text messages to clear up points from time to time.

What was the greatest challenge and/or reward in writing this book?

The greatest reward was believing that I'd made a contribution to the legacies of the sports figures featured in the book. History labeled them as "losers" simply because they didn't win a major sporting event. Yet, if you look at what some subjects have faced--the way their lives have been impacted by "failing," and how some have found a way to move forward--you know that they are anything but "losers." Each has dealt with some of the toughest "workplace" adversity, which all happened on a very big--and a very public--stage... recorded for all time. The biggest challenge was making sure I told the stories true to each unique circumstance, focusing on coping processes, while also tying in common themes.

The stories are steeped in fact and offer psychological insights.

Well, I have no psychology background, just a deep curiosity in human nature and behavior. I'm a grown up version of the little kid who constantly asks "why?" all the time.

Who do you hope reads this book?

I'm most honored by those who've said that they aren't sports fans, but loved the book. I truly believe that this is a self-help book wrapped in sports stories. It's about how we all face the challenges of adversity in life and the battle to overcome those challenges.

Did you learn anything surprising?

The biggest surprise for me was how honest and open each participant was in sharing deeply personal details with me. Several of them went into some dark places after their public loss. For them to relive those details and share them with me for publication was an honor that leaves me forever indebted to them.

What's your favorite sport?

I love all sports, but the NFL and World Cup Soccer are my favorites. I've been to the championships of every major sport in the U.S., but nothing ever compares to the three World Cups I've attended--all as a fan. Nothing compares!

Does not having first-hand experience playing professional sports affect your broadcasting career?

I believe it allows me to look at sports and ask the questions that everyday fans would ask if they could sit in my chair. I don't assume that folks at home automatically understand the terminology or circumstances that those around their respective sports take for granted.

Care to offer a prediction of who will play in Super Bowl LI in 2017?

Well, my preseason prediction was Arizona and Pittsburgh. I think I'm going to be off on the Arizona part. If I'm forced to right now, I'd say Seattle and Pittsburgh. A rematch of Super Bowl XL in 2006. --Kathleen Gerard, blogger at Reading Between the Lines