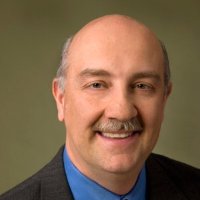 Joseph D'Onofrio
Effective September 12, Joseph D'Onofrio has been named director of the Chicago Distribution Center. He was senior v-p of supply chain operations at Simon & Schuster from 2003 to 2011 and most recently was director of supply chain operations for North America at Henry Schein, the global distributor of healthcare products.
University of Chicago Press director Garrett Kiely said, "Joe has a deep and pragmatic understanding of both the book supply chain and the best practices and operations of the global supply chain network. We are looking forward to working with him and continuing to develop the Chicago Distribution Center as a leader in warehouse operations for the book industry."
The Chicago Distribution Center was founded in 1966 to handle warehousing and distribution for the University of Chicago Press book and journal divisions. In 1991, it began offering a range of services to other presses and now has more than 100 client publishers.