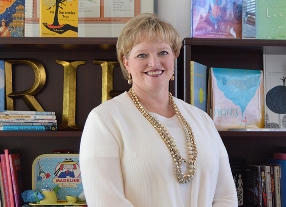 Alicia Levi
Alicia Levi has been appointed president and CEO of Reading Is Fundamental, succeeding Carol H. Rasco, who is retiring after 15 years of service. Levi was formerly v-p, education at the Public Broadcasting Service and earlier was v-p, educational publishing at Discovery Education.

"Reading Is Fundamental is an important and powerful voice in support of children's literacy," Levi said. "I am honored to bring my experience to this outstanding organization and to work with RIF and its partners to ensure all children have access to the fundamental opportunities that literacy provides."

Jack Remondi, president and CEO of Navient and RIF chairman of the board, commented: "Alicia's innovative leadership and dynamic approaches to education will further establish RIF's identity and deliver meaningful impact for millions of children across the U.S. On behalf of the board, team and kids whose lives we have touched, I also extend my deepest appreciation to Carol who has so ably led the organization."