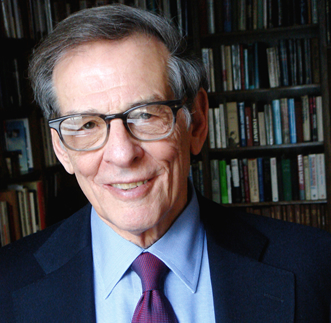 Robert Caro
The National Book Foundation is awarding the 2016 Medal for Distinguished Contribution to American Letters to biographer Robert Caro, whose work on the lives of Robert Moses and President Lyndon Johnson "teaches us to better understand political influence, American democracy, and the true power of biography."

Dr. William P. Kell, the New York Public Library's Andrew W. Mellon Director of the Research Libraries, will present the award to Caro on November 16 during the National Book Awards Ceremony and Benefit Dinner in New York. The award comes with a prize of $10,000 and a brass medal.

Caro is the author of The Power Broker: Robert Moses and the Fall of New York and the four-volume biography the Years of Lyndon Johnson. Caro has won the Pulitzer Prize in Biography twice, the National Book Award once (while being a finalist for the National Book Award two other times), the National Book Critics Circle's awards for Best Nonfiction Book of the Year twice, and a host of other awards and accolades.

He is the 29th recipient of the Medal for Distinguished Contribution to American Letters.