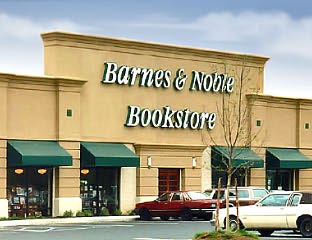 The current B&N in Ledgewood Mall
The Ledgewood Mall Barnes & Noble store in Ledgewood, N.J., will be relocated as part of a proposed renovation of the mall into "The Shops at Ledgewood Commons," Tapinto Roxbury reported. The B&N "would be moved to a portion of the structure that, until this year, served as home to the Sports Authority, according to plans filed by mall owner Ledgewood Investors."
"The new buildings will be situated throughout the site," according to the proposal received by the Roxbury Township Planning Department. "The total number of buildings on the site will be increased from three to five." The company said it anticipates finishing the renovation by the summer of 2018. Tapinto Roxbury described the mall in its current configuration as "troubled."