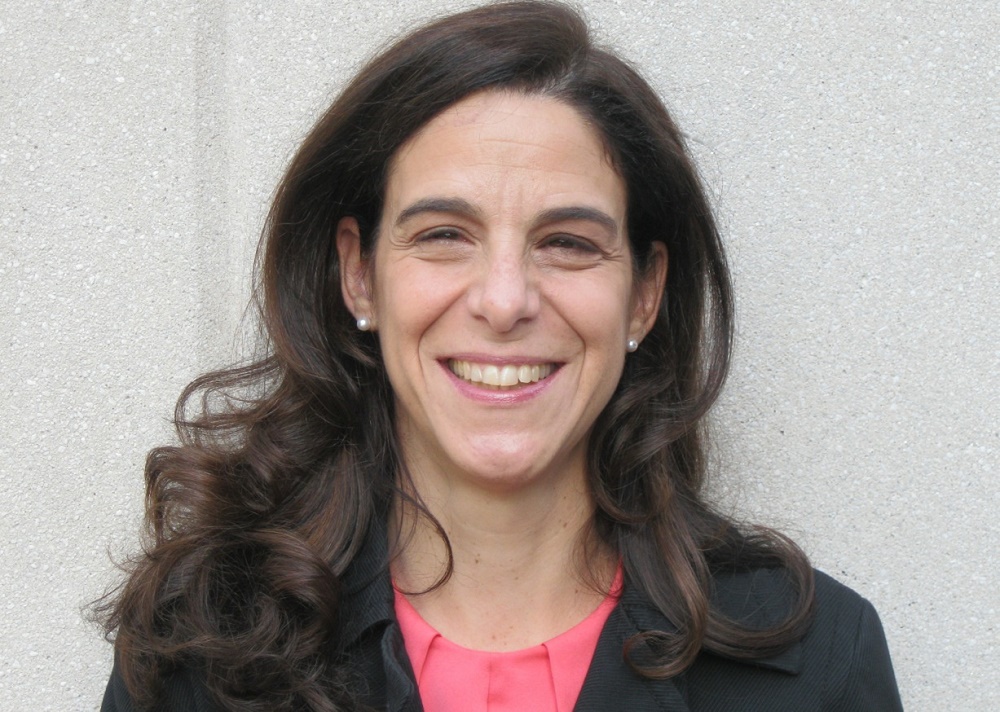 photo: Elizabeth Niles
Betsy Gleick joined Algonquin Books as editorial director on June 27, 2016, after a long career as a writer and editor at Time Inc., where she worked at Time and People magazines. As deputy editor of People, she led a worldwide team in coverage of breaking news, politics, education, family and social issues, crime, books and more. Her stories and charity initiatives included such topics as hunger, bullying and LGBT issues. After Time Inc., Gleick worked most recently at Audible, where she was creative editorial director for a new audio product called Channels.

On your nightstand now:

It's not a tidy sight. I am reading backwards and forwards on the Algonquin list--I fear I will never catch up--so I have Kaitlyn Greenidge's We Love You, Charlie Freeman, The Storied Life of A.J. Fikry by Gabrielle Zevin and Chimamanda Adichie's Purple Hibiscus; I am a big fan of her Americanah. Also in the pile: The Underground Railroad by Colson Whitehead, which I just finished on vacation, and which deserves every prize there is; crumpled half-read New Yorkers; a smart British parenting book called You Don't Really Know Me: Why Mothers and Daughters Fight by Terri Apter (don't ask!); A Gentleman in Moscow by Amor Towles because I adored Rules of Civility; The House with a Clock in its Walls by John Bellairs and Jane-Emily by Patricia Clapp, which are the next books I am reading for the children's literature book group I'm in.

Oh, and upcoming manuscripts and incoming submissions.

Favorite book when you were a child:

This is a hard one. To Kill a Mockingbird was a big one for me. As were all those color-coded fairy-tale books. And Charlotte's Web, which remains an all-time favorite for its beauty, depth and reverence for both language and nature.

Your top five authors:

In no particular order: E.B. White, Charles Dickens, Virginia Woolf, George Eliot and Nora Ephron.

Book you've faked reading:

The Crying of Lot 49 by Thomas Pynchon. I had to read it for a college class and just couldn't.

Book you're an evangelist for:

Bleak House by Charles Dickens. I reread this one every few years. I feel like his characters are shockingly modern. Also, more recently, Hanya Yanagihara's A Little Life, which has its haters; I am in the passionately-obsessed-with-it camp.

Book you've bought for the cover:

The New Annotated Sherlock Holmes, a gorgeous box set that sits untouched on my shelf. I keep meaning to reread these tales.

Book you hid from your parents:

I grew up in a house full of books and with older brothers, and nothing was off limits. So I'm going to go with a book I read elsewhere--The Joy of Sex, which I found hidden in an apartment where I regularly babysat.

Book that changed your life:

A Room of One's Own. It may be seem cliché now, but it was a key station of the cross in my development as both an editor/writer and a feminist.

Favorite line from a book:

"It is not often that someone comes along who is a true friend and a good writer," from Charlotte's Web. Though "Some pig" is also a contender.

Five books you'll never part with:

Time Is When, a children's book published by my mother before I was born. A set of Shakespeare that belonged to my father. The Silver Palate Cookbook, which remains one of my favorite cookbooks ever. A giant dictionary on a dictionary stand, also from my parents' apartment. And this crazy fat Companion Library book I had as a kid, where you read Little Women, then flip the book over and read (the lesser) Little Men.

Book you most want to read again for the first time:

Harry Potter and the Philosopher's Stone. When I was a writer for Time living in London in the late '90s, my New York editor sent me to interview this relatively unknown author whose book was newly out in the U.S. I read that first Harry Potter on the plane up to Edinburgh, and it brought me back to that feeling from childhood when you loved a book more than anything and never wanted it to end. That feeling of absolute passion and absorption--isn't that what we're always looking for?