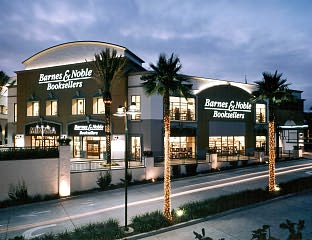 At the end of the year, Barnes & Noble will close its store at the Metro Pointe at South Coast shopping mall in Costa Mesa, Calif., the Orange County Register reported.
"The lease at our Costa Mesa location is expiring and the store will be closing at the end of 2016," David Deason, v-p of development at B&N, said in a statement.
B&N has stores elsewhere in the area in Newport Beach, Huntington Beach, Irvine, Orange, Aliso Viejo and Fullerton.