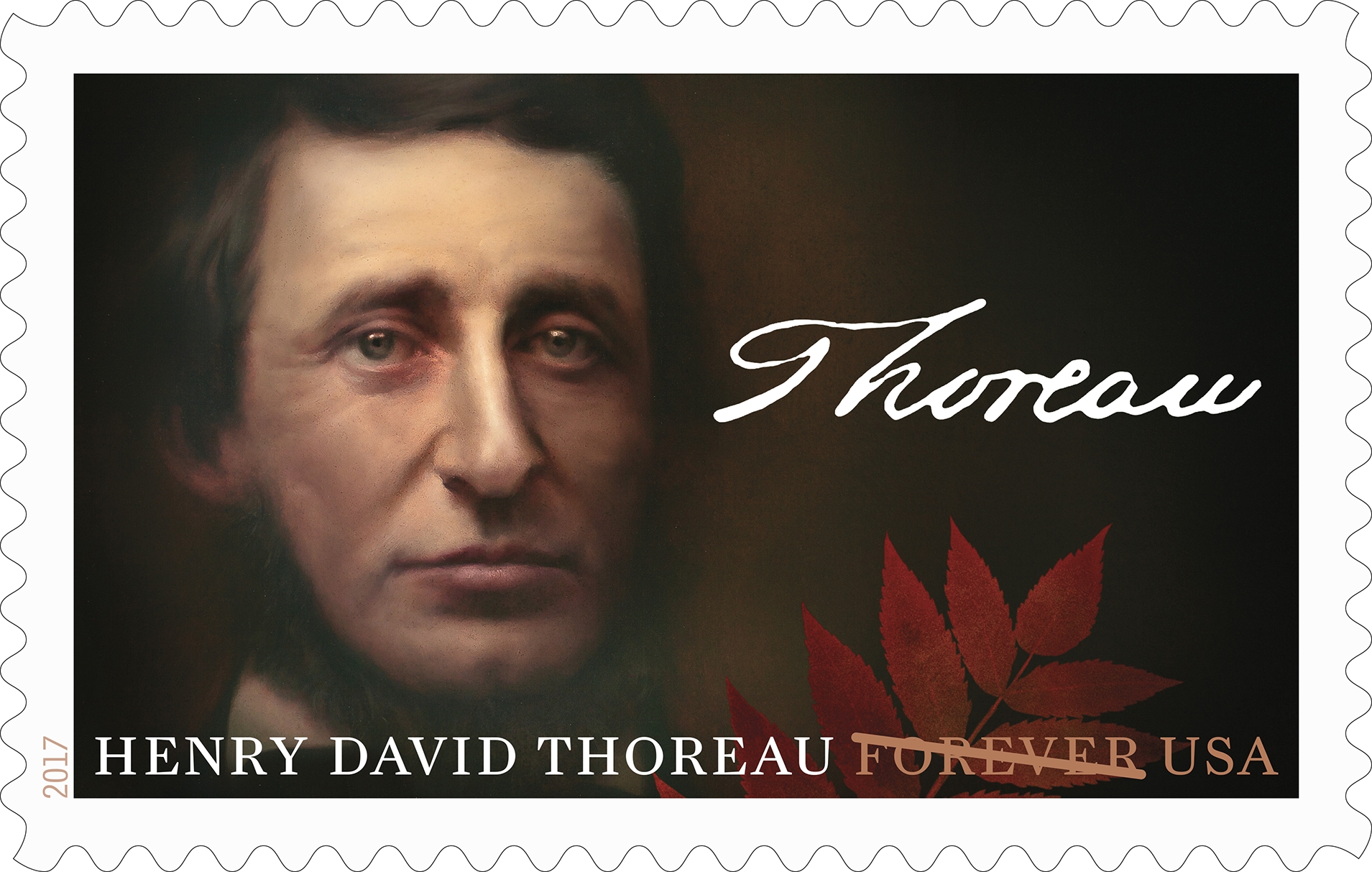 ©2017 USPS
The U.S. Postal Service is honoring Henry David Thoreau during the bicentennial year of his birth with a Forever Stamp. A first-day-issue stamp dedication ceremony took place Tuesday at the Walden Pond State Reservation Visitors Center in Concord, Mass. Thoreau was born July 12, 1817.
The stamp art is an oil-on-panel painting of Thoreau's face based on an 1856 daguerreotype by Benjamin Maxham. On the right side of the stamp is Thoreau's signature of his last name, and below it a branch of sumac leaves. Sam Weber was the stamp artist and art director Greg Breeding the designer.
"Thoreau was one of the great thinkers in this country's history on a wide variety of subjects, and the expression on his face in the stamp image captures his introspective and inquisitive nature," said USPS general counsel & executive v-p Thomas J. Marshall.
Actor and environmentalist Ed Begley Jr., a board member of the Walden Woods Project, said, "Thoreau holds a significant place in the history of our country. The commemorative stamp not only celebrates the 200th anniversary of his birth, but reminds us of his continuing influence regarding 21st century global environmental and social reform challenges. It is fitting that the first-day-of-issue for the Thoreau stamp takes place at Walden Pond--the place that inspired him--and the birthplace of the American conservation movement."