Rooftops proved a popular venue for BookExpo parties on a lovely early summer evening in New York City.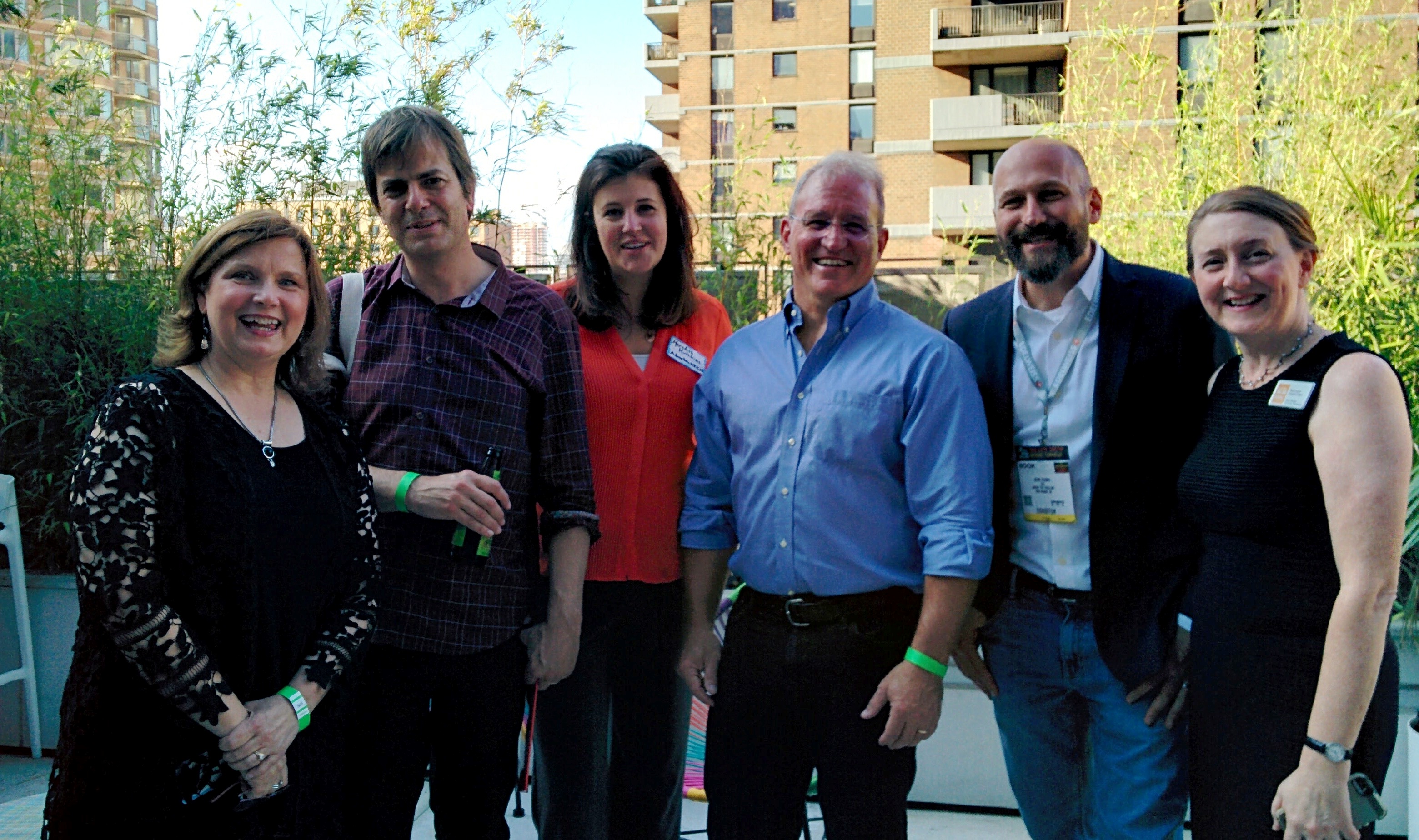 At a party hosted by the Book Industry Charitable Foundation (BINC), director of development Kathy Bartson (far left) and executive director Pam French (far right) with supporters (l.-r.) Andy Hunter of Catapult; Meredith Hutchins and Richard Hunt of AdventureKEEN; and John Rubin of Above the Treeline/Edelweiss.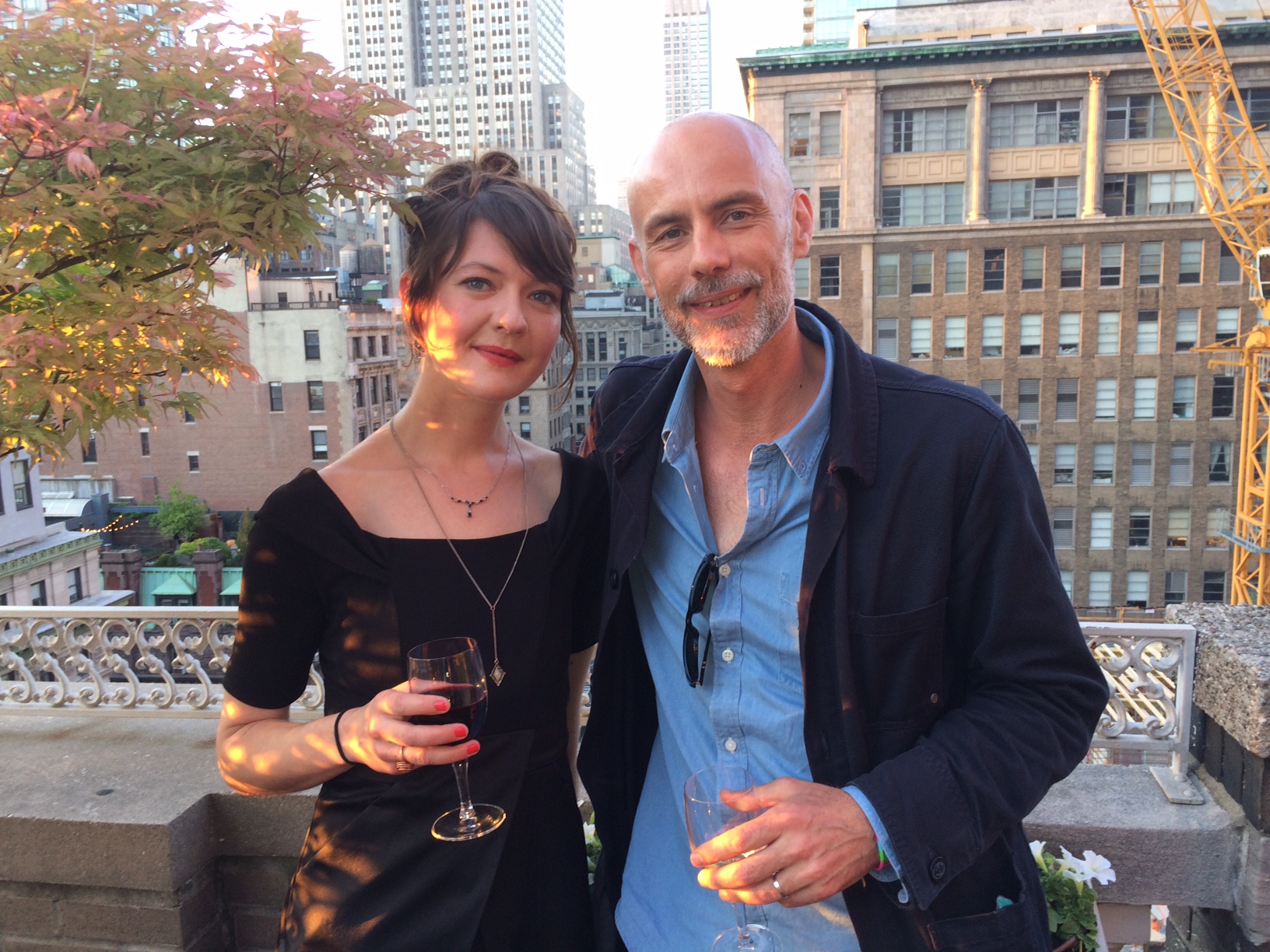 Terri Akers (Other Press) and Michael Reynolds (Europa Editions) at Other Press's rooftop party.