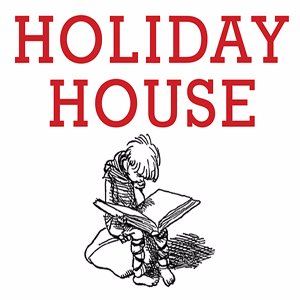 Beginning next year, Penguin Random House Publisher Services will handle global English-language sales and distribution for Holiday House. The agreement takes effect on May 1, 2018, for the U.S. and Canada and on December 1, 2018, for all other territories.

Founded in 1935, children's publisher Holiday House has a backlist that includes The Reluctant Dragon, Big Red, See Me Run, A Child's Calendar, The Wright Brothers and Jazz. New and upcoming books include Genevieve's War by Patricia Reilly Giff; Before She Was Harriet by Lesa Cline-Ransome, illustrated by James E. Ransome; and Spliced by Jon McGoran. Holiday House publishes close to 100 titles per year.

"Holiday House is a special place for children's authors and illustrators. We want their books in the hands of as many readers as possible," Derek Stordahl, Holiday House executive v-p and general manager. "So we're pleased to partner with the PRHPS team to expand our sales efforts into new channels."

"Holiday House has a deserved reputation as one of America's finest children's publishing houses," Jeff Abraham, president of Penguin Random House Publisher Services, said. "Since their founding more than eighty years ago they have published books of great quality with wisdom and passion. We look forward to partnering with them to expand their bookseller and consumer reach even further."