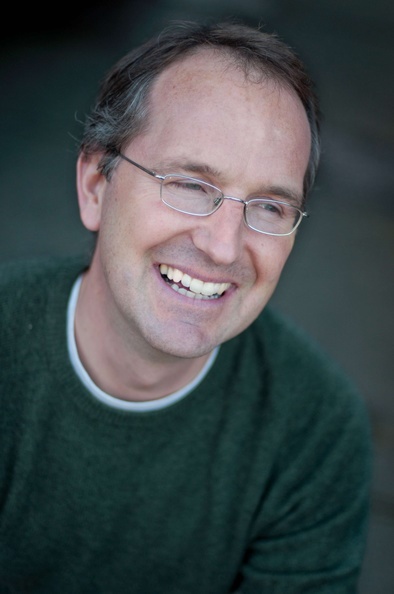 photo: Stephanie Mohan
Albert Flynn DeSilver is the author of several books of poems and the memoir Beamish Boy. His latest book is Writing as a Path to Awakening: A Year to Becoming an Excellent Writer and Living an Awakened Life (Sounds True, September 1, 2017). He teaches writing and mindfulness workshops at the Esalen Institute, Omega Institute, Shambhala Mountain and writing conferences nationally.

On your nightstand now:

The Old Coyote of Big Sur: A Biography of Jaime De Angulo by Gui de Angulo. It's a fun (if not particularly well-crafted) read about the life and drama of the great mytho-poetic-anarchist-cowboy-linguist and his life and times in early 20th-century northern California and Big Sur, which inspired the likes of Henry Miller, Kerouac and the rest of the Beats.

Hot Milk by Deborah Levy. I was recently on my way to the Balearic Islands (off the coast of Spain) when I stumbled upon this book set in Southern Spain about a young woman who takes her ailing mother to a special clinic to help her heal. It was described as "beautiful and menacing." Sign me up. I am working on my second novel, which is also about a traumatic relationship between a mother and daughter, and so I relished the read and was not disappointed. The writing is wry and precise, cutting and brilliant with characters as crisp as the Mediterranean light.

Favorite book when you were a child:

Danny the Champion of the World by Roald Dahl. This is the first book I remember sweeping me away, and which sparked an emotional response to an imagined world.

Your top five authors:

Besides poets? Too hard to limit to five, but here it goes: Federico García Lorca for his exquisitely weird and beautiful imagery cast into song (even in translation--preferably by W.S. Merwin). Gertrude Stein for her musicality, improvisation and innovation with language. Paul Auster for his strange and compelling storytelling, tragic, obsessive, emotionally complex characters and his fantastic settings. Richard Brautigan for his wacky, unexpected emo-poetic-magic. Marguerite Yourcenar for her erudition and mytho-poetic sensibilities. I also love Ian McEwan, Sherman Alexie and a zillion other writers.

Book you've faked reading:

War and Peace by Leo Tolstoy, Jane Eyre by Charlotte Brontë, The Brothers Karamazov by Fyodor Dostoyevsky. War and Peace: I lifted it up, admired its heft, held it in my hands for a long time feeling the weight of the war and peace, let it seep in and realized, I'm good! Jane Eyre: I couldn't get past the weird spelling of "air," so I carried it to the café and used it instead as a fan. My wife read The Brothers Karamazov, and afterward, I gave her an especially big hug, and then it was as if I had read it myself.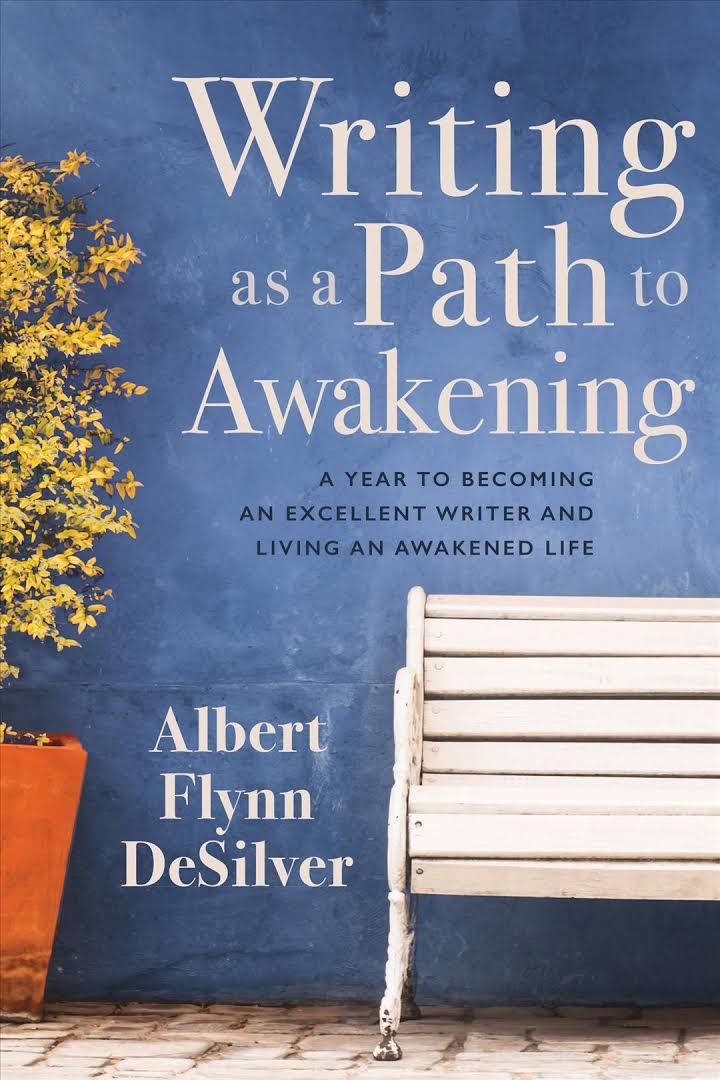 Book you're an evangelist for:

Letters to a Young Poet by Rainer Maria Rilke--obviously too classic to say anything further about. Siddhartha by Hermann Hesse is a contemporary take on the story of the Buddha (who cares if Hesse was a little off); it exposed me and a million other people to Buddhism. The Crystal Text by Clark Coolidge: How do you write 150 pages of un-catagorizeable text that's not really a poem, a memoir or a story, but more of a riff on perception, beauty and language--and get away with it? The Book of Laughter and Forgetting by Milan Kundera taught me how much the deeply personal is so very political, and that repression lies hidden and not so hidden at the very edges of democracy. The Art of Memoir by Mary Karr is exactly as titled and highly quotable. This book is a must for any writer looking to write a memoir. Mary Karr is one of the most insightful poetic writers of our time; I love her so much that I decided to open Writing as a Path to Awakening with a quote from her book, "To tap into your deepest talent, you need to seek out a calm, restful state of mind where your head isn't defending your delicate ego and your heart can bloom open a little."

Book you've bought for the cover:

Hot Milk by Deborah Levy: a beautiful woman in a red bikini is lying on a shadowed staircase at the edge of a dark sea. At the end of the day, I am but a simple beast. Daring Greatly by Brené Brown: big, bold, colorful text splashed across the cover. They Called Her Styrene by Ed Ruscha. Just that, all the story you need. This is a collection of his visual text pieces, many of which are only a couple words leading to a vast, richly imagined world in the viewer's head.

Book you hid from your parents:

They taught me to read everything and anything; there was nothing to hide.

Book that changed your life:

One Night Stand & Other Poems by Jack Spicer. I had been in a graduate MFA program in photography at the San Francisco Art Institute and went to my first poetry reading where poet Paul Hoover read a line from Spicer's Imaginary Elegies--"the poet builds a castle on the moon made of dead skin and glass"--and I freaked. I thought that was the weirdest, most beautiful thing I ever heard. And that very night I started writing. Within a year or two, I gave up the camera for a pen.

Favorite line from a book:

"The poet builds a castle on the moon made of dead skin and glass." --Imaginary Elegies by Jack Spicer

Five books you'll never part with:

See above, plus Moon Palace by Paul Auster, The Palm at the End of the Mind by Wallace Stevens, The Spell of the Sensuous by David Abram, Sensitive Chaos by Theodor Schwenk, The Revenge of the Lawn by Richard Brautigan, the collected poems of Emily Dickinson, Whitman, Lorca, Neruda, Cendrars, O'Hara, etc.

Book you most want to read again for the first time:

Memoirs of Hadrian by Marguerite Yourcenar. This is such a smart and wonderful book, reimagining the life and death of one of the great rulers of the ancient world. I read it almost 15 years ago after an artist friend had mentioned it several times, and I'm due to be re-immersed in such depth of erudition and poetic beauty! While reading, I love to imagine Yourcenar's life up on Mount Desert Island, Maine, writing away in solitude while surrounded by beauty.