More bookstores in Florida have reopened, expressing gratitude--and quite a bit of humor.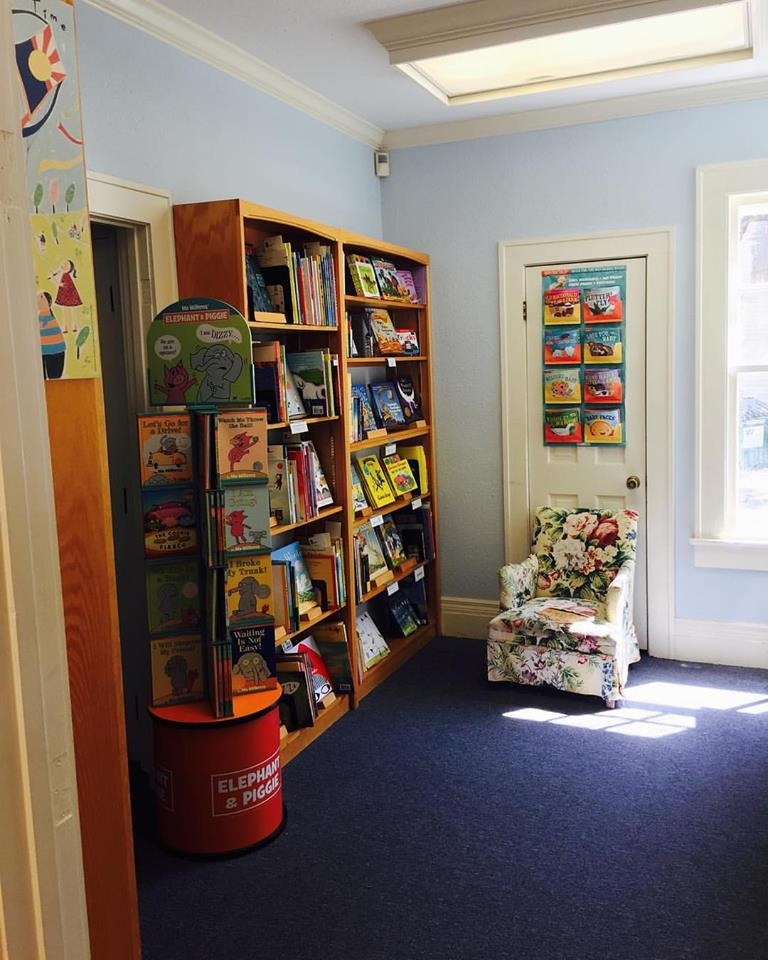 Posted on Facebook yesterday by Inkwood Books, Tampa: "We've got natural and electrical light in the kid's section. Our little chair is threadbare, but so welcoming to little readers. Come sit and read a while if being without power or being out of school has you a bit stir crazy. Also, [owner] Stefani [Beddingfield] took a shower and had hot coffee at a friend's house, so it's safe for all your senses at Inkwood today. #Inkreaders #caffeineismybff #BooksellerSmellsNiceNow THANK YOU".
---
Murder on the Beach Mystery Bookstore in Delray Beach is once again open for business. Though the store never lost power during the storm, Hurricane Irma did take out the store's Internet and phones, which were restored Wednesday morning. Murder on the Beach has cancelled all events for this week, but will be back on schedule starting Saturday morning with a self-publishing workshop.
---
Bookstore1Sarasota in Sarasota took no damage from Hurricane Irma but did close on Monday to re-shelve, tidy things up, and reconnect its computer system. The store reopened for business on Tuesday morning. In a Facebook post the store invited customers to come in and "bring your Irma stories and pick up one of the books just out today."
---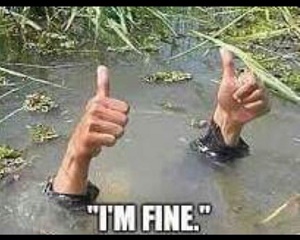 Murder on the Beach shared its "Official State of Florida Cartoon"
In Punta Gorda, Copperfish Books is "breathing a sigh of relief that Irma's full force didn't come this way." The bookstore suffered no damage during the storm but has been closed this week. Copperfish Books will reopen on Friday, and the store's next event will be an adult Coloring Party on Monday, September 18, for which Copperfish is waiving the participation fee "to encourage folks to come relax and relieve some hurricane stress."
---
On Facebook, Books & Books @ the Studios in Key West, Fla., reported that while "not a lot of information is coming out of Key West at this time," the bookstore did receive some damage from Hurricane Irma but "staff is accounted for and safe." Books & Books also extended its thanks "to all the first responders who are providing help and storm recovery" and best wishes "to everyone dealing with Irma's aftermath." Meanwhile the Studios, the complex in which Books & Books Key West resides, posted on Facebook that it sheltered 20 people during Hurricane Irma along with a "Noah's Ark of assorted pets," and sustained only minor damage.
---
Avid Bookshop, Athens, Ga., summed up the thoughts of many: "Thanks for making today sunny and bright for us and for each other. We talked with Irma refugees from Florida and Georgia, and we witnessed people bonding over books and expressing concern about their neighbors' Irma damage. For the millionth time, we saw how a neighborhood bookstore really is a community hub, a place where people who never would've crossed paths otherwise spark up lovely friendships. Some of those friendships are minutes long, while others may last a lifetime. We are honored to bear witness to the magic that emerges when readers gather in a space like Avid."