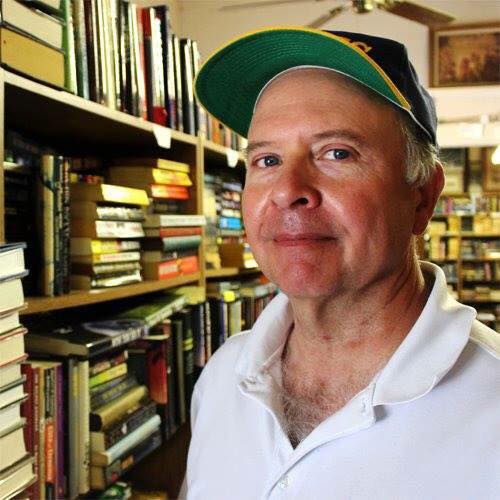 Kelly Anthony Hays
Kelly Anthony Hays, owner of used bookstore 30 Penn Books in Oklahoma City, Okla., and a former judge and attorney, died last Thursday, September 14, during a robbery at the store. He was 66.

According to the AP (via Public Radio Tulsa), police said that Hays "was found dead underneath a pile of books in his burning store and the death is being investigated as a homicide... Police have not said how he died, but said he suffered injuries that appeared to have been caused before the fire, and arson investigators say the fire was intentionally set."

Fred Pahlke, the owner of the building in which 30 Penn Books is located, told KFOR that Hays, who had rented the space for 14 years, was a "very nice man, real nice soul. He had one of the best older bookstores in this part of the, probably this part of the state, because he had all types of books. Books that range from 25 cents of upwards to a couple thousand dollars.... It was a love that he had."
A funeral will be held this Sunday, September 24, at noon at the Vondel Smith funeral home at Memorial Road and N. MacArthur Blvd. in North Oklahoma City/Edmond.