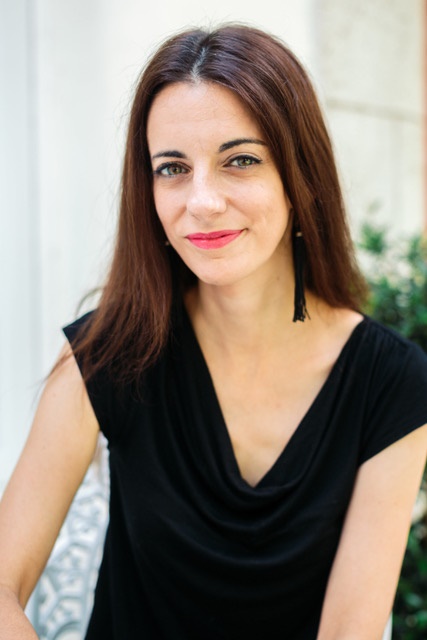 photo: Elaine Palladino
Chantel Acevedo was born in Miami to Cuban parents and is an associate professor of English in the MFA Program at the University of Miami. She is the author of A Falling Star, Love and Ghost Letters, which won the Latino International Book Award, and The Distant Marvels. Her newest novel, The Living Infinite, was just published by Europa Editions.

On your nightstand now:

It's a mixed bag these days. I've got A Gentleman in Moscow by Amor Towles, which is rich in the kind of historical detail I love; a YA novel, When Dimple Met Rishi by Sandhya Menon, which is funny and sweet; and Edwidge Danticat's The Art of Death, which crystallizes these frightening and important feelings regarding the end of life.

Favorite book when you were a child:

The first book I ever loved was There's a Monster at the End of This Book (and I still love Grover!). Then I discovered Anne of Green Gables by L.M. Montgomery. Somewhere between those two is my literary aesthetic.

Your top five authors:

Only five?? How about six? Cristina García, Achy Obejas, Edwidge Danticat, Sylvia Plath, Hilary Mantel and J.K. Rowling.

Book you've faked reading:

The Stranger by Albert Camus. I recall faking so well, in fact, that I aced a quiz on it in college.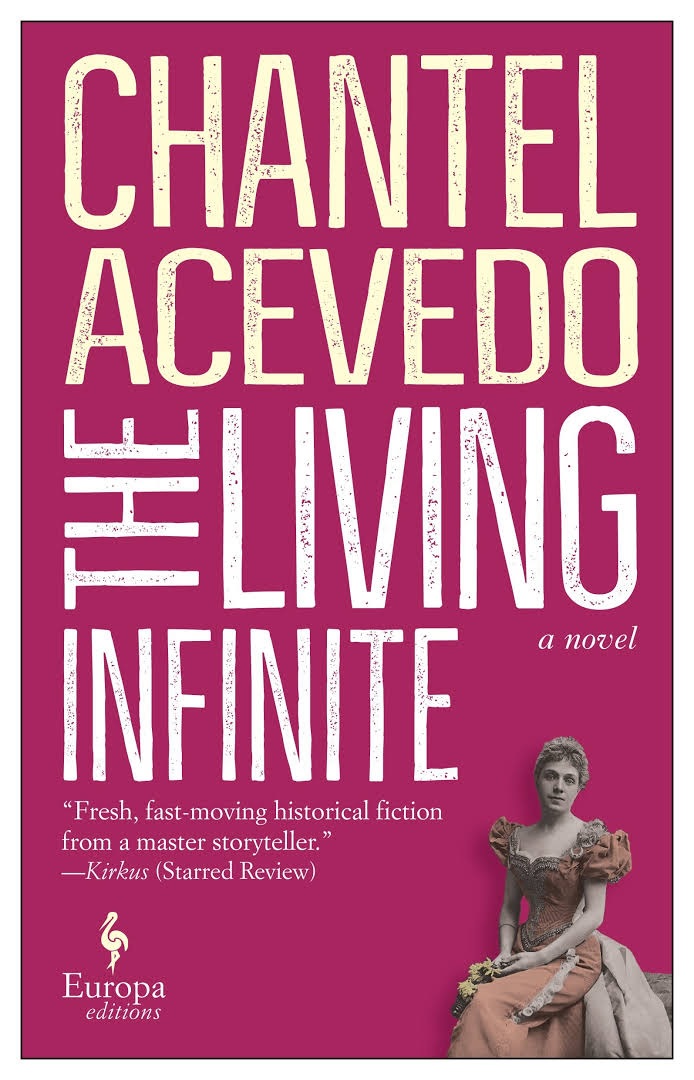 Book you're an evangelist for:

Marie Manilla's The Patron Saint of Ugly. The main character is incredibly compelling but flawed. The voice is funny, too, and the story has a frame narrative, which I just love.

Book you've bought for the cover:

Dreaming in Cuban by Cristina García. That girl with the hibiscus in her hair and the pin curls called me over to the shelf like, well, a dream. It's the only book in which I can precisely recall the moment of purchase.

Book you hid from your parents:

Growing up in the '80s was great for a reading kid like me. My mother had all of these risqué books that I read when she wasn't looking--Princess Daisy by Judith Krantz, Clan of the Cave Bear by Jean Auel. But I think the one I read several times, breaking the binding, was V.C. Andrews's Flowers in the Attic.

Book that changed your life:

Cristina García's Dreaming in Cuban. Changed my path entirely. Showed me what was possible on the page for a Cuban girl like me.

Favorite line from a book:

From Sandra Cisneros's The House on Mango Street: "She looked out the window her whole life, the way so many women sit their sadness on an elbow." Goodness. That's a beautiful line. I think about it all the time.

Five books you'll never part with:

My first copy of Anne of Green Gables (I have many). A copy of The Paratrooper of Mechanic Avenue by Lester Goran, who was my mentor; it was his first novel, published in 1960. Dreaming in Cuban signed by the author. Grimm's Fairy Tales and The Sword in the Stone (both editions from the 1960s).

Book you most want to read again for the first time:

Probably the Harry Potter series. I think it was such great fun reading each book as it came out, wondering who would survive, how it would all shake out. I think that if I could read them for the first time, I would be able to do so with my kids. That would have been rather special. (I am a dyed-in-the-wool Hufflepuff, by the way.)

A literary pilgrimage you have taken:

I went to see Sylvia Plath's home in Primrose Hill, London. I wasn't going for any kind of morbid or gruesome reason. She is my favorite poet, and I remember reading that she could hear the lions from the London Zoo from her home. I went there, straining to hear any growls, or grunts. Instead, when I saw the blue plaque with her name, my breath was knocked out of my lungs, thinking, Here she stood. Here she dreamed.