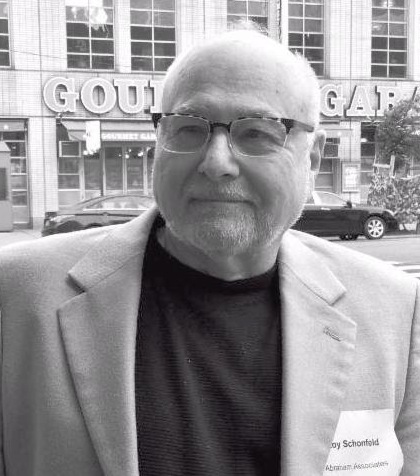 Roy Schonfeld
Congratulations to Roy Schonfeld of Abraham & Associates, who has won the Voice of the Heartland Award, given by the Great Lakes Independent Booksellers Association and Midwest Independent Booksellers Association to "outstanding individuals who uphold the value of independent bookselling and who have made a significant contribution to bookselling in the Midwest."
The organization noted that after working as a bookseller and a book buyer, Schonfeld was "one of Stu Abraham's first hires when he started Abraham & Associates in 1992 and has served on the board of the GLIBA and contributes to the Heartland Fall Forum educational program." Schonfeld is retiring at the end of the year.
Cary Loren of the Book Beat in Oak Park, Mich., a longtime customer and friend, said, "Roy is that rare creature in the book rep world able to endorse what he believes in, take orders without padding them, and leave an appointment before rush-hour traffic. We will miss Roy and remember dearly all those multiple trips to his car lugging hundreds of catalogs and samples from the bottomless list of publishers he represents."
Schonfeld will receive the award during the book awards dinner on Wednesday, October 11, during the Heartland Fall Forum.