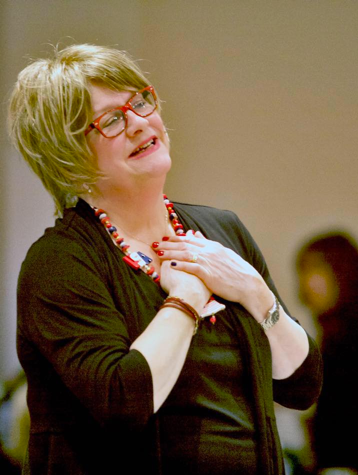 Alison Greene
Very sad news: Alison Greene, wife of American Booksellers Association CEO Oren Teicher, died yesterday. The funeral will take place today, at 1 p.m., at Bet Am Shalom Synagogue in White Plains, N.Y. We send our deepest condolences to Oren and his and Alison's family.
An attorney, Alison was most recently court attorney referee in Family Court and earlier was general counsel to a New York State senator; executive director of the Westchester County Human Rights Commission; director of Operation Assist at the Children's Health Fund; and a regional director at the U.S. Department of Health & Human Services. She was a former chair of the White Plains Democratic Committee and a passionate and longtime leader in the campaigns of Bill and Hillary Clinton.
She also loved the book industry, was a great reader and was a constant and welcome presence at many trade shows and conferences. We will miss her.