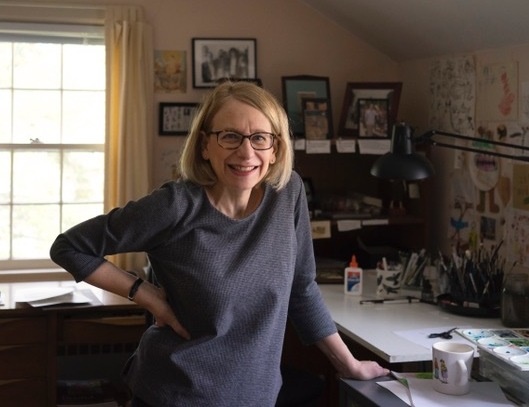 photo: Bill Hayes
Roz Chast has loved to draw cartoons since she was a child growing up in Brooklyn, N.Y. She attended Rhode Island School of Design, majoring in painting because it seemed more artistic. However, soon after graduating, she began drawing cartoons once again. Her cartoons have been published in the New Yorker, Scientific American, the Harvard Business Review, Redbook and Mother Jones. She is the author of Can't We Talk About Something More Pleasant? and Theories of Everything.Her most recent book is Going Into Town (Bloomsbury, October 3, 2017).

On your nightstand now:

Where The Water Goes: Life and Death Along the Colorado River by David Owen: He is a terrific writer and also a friend. I tend to read more fiction than nonfiction, but his books are always engaging.

The Brooklyn Nobody Knows: An Urban Walking Guide by William Helmreich: I'm starting to write a book about Brooklyn, where I grew up. This book covers neighborhoods that are not usually written about, like Mill Basin and Canarsie.

The Origin of Consciousness in the Breakdown of the Bicameral Mind by Julian Jaynes: It's been there for at least six months. But I WANT TO READ IT, and someday I will. What's more interesting than the mystery of the constant voice, the constant chatter, that narrator of our experience, that we all have in our heads?

On my iPad, I'm reading Noah Hawley's Before the Fall. It's a real page-tapper.

Favorite book when you were a child:

The Wizard of Oz--I made my dad read it to me four times. Obsessed.

Your top five authors:

Charles Dickens, Alice Munro, F. Scott Fitzgerald, Edith Wharton, Dorothy Parker, Patricia Highsmith, Thomas Mann, Ian Frazier, Shirley Jackson, George Saunders, Herman Melville, Jennifer Egan, Richard Yates and this doesn't even include my favorite graphic novelists/memoirists. I'm not good with math, sorry.

Book you've faked reading:

Quite a bit of Shakespeare in junior high. Julius Caesar just didn't do anything for me when I was 11. Thank God for Cliffs Notes.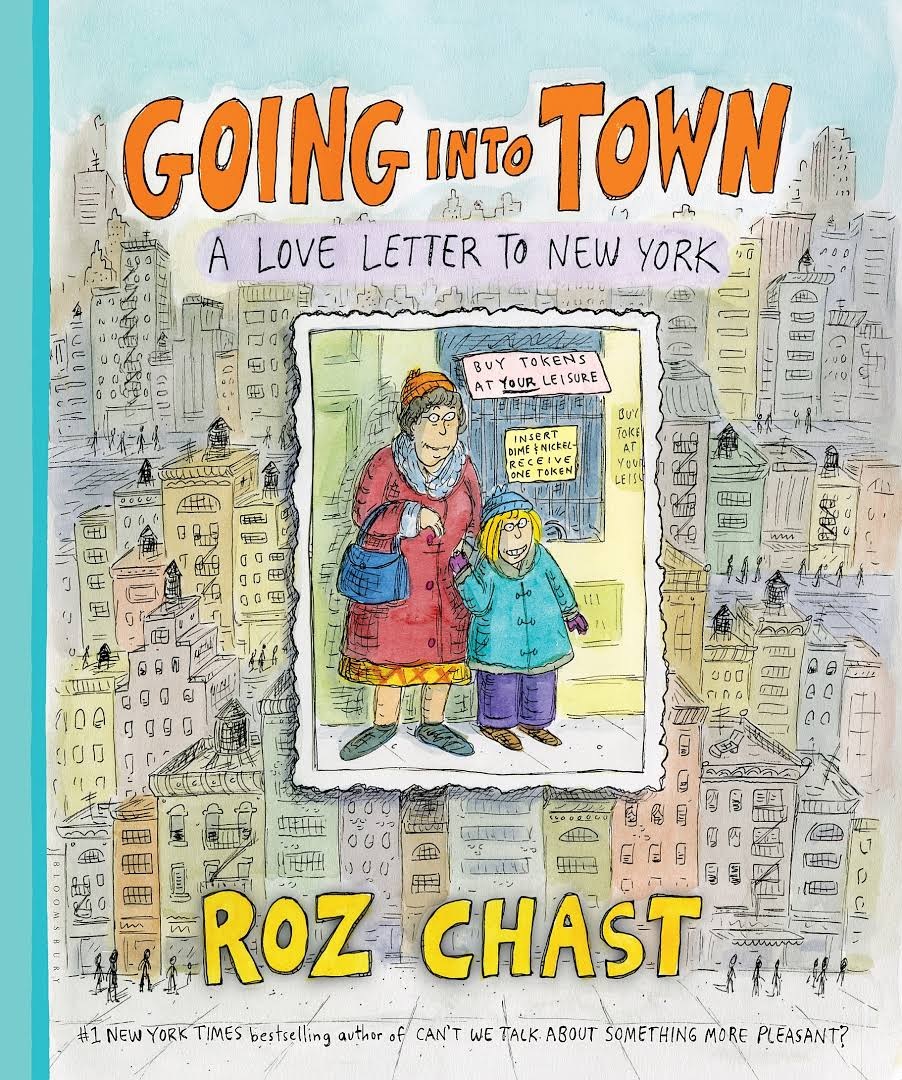 Book you're an evangelist for:

Stern by Bruce Jay Friedman: One of the funniest books I've ever read in my entire life. Really dark, really angry, really hilarious.

Also Bartleby the Scrivener by Herman Melville: I think about this book and its most famous sentence--"I would prefer not to"--at least once a day. Bartleby is about extreme passivity: what happens when one decides that one is NOT going to "keep on keeping on."

Last but not least, The Strange Life of Ivan Osokin by P.D. Ouspensky: A novel about how we are doomed to repeat our mistakes--even if a magical occurrence enabled us to live our lives over and over again--until we realize profoundly the mistakes we've made and take responsibility for them. I've heard it was the basis of Groundhog Day.

Book you've bought for the cover:

Hmmmm... maybe art books?

Book you hid from your parents:

Zap Comix. They would not have UNDERSTOOD. They even hated Archie and Veronica.

Books that changed your life:

Monster Rally--a collection of cartoons by Charles Addams. Also Addams and Evil, Black Maria, Drawn and Quartered--all by Charles Addams. My hero, my inspiration.
MAD magazine
Zap Comix
Maus
American Splendor

Favorite line from a book:

"I would prefer not to." --Bartleby the Scrivener.

Five books you'll never part with OR would take to a desert island:

Anna Karenina
Tender Is the Night and The Great Gatsby
The Magic Mountain
The Talented Mr. Ripley
War and Peace

The first four because I've read them all at least twice, and have loved them more on repeated readings. There seems to be something in all of them that reveals more of themselves upon not only repeated readings, but on letting five or 10 years pass in between rereadings. The first time I read Anna Karenina, when I was 17, all I cared about was Anna and Vronsky. I completely missed the fact that she was an opium addict. I didn't really understand much of the politics. Reading it a second time was like reading a whole different book. The last one--War and Peace--I've never read. I think maybe being stranded on a desert island would be a good place to read it. I hope so, because if it isn't, I'll be very disappointed, and also angry with Tolstoy.

Book you most want to read again for the first time:

The Great Gatsby by F. Scott Fitzgerald

Books you have read recently and loved:

The North Water by Ian McGuire
The Idiot by Elif Batuman
The Wonder by Emma Donoghue
Lincoln in the Bardo by George Saunders

The first 20 or so pages of these books allowed me to escape myself and fall into the parallel universes that these authors had created. "Grateful" doesn't even begin to describe it.