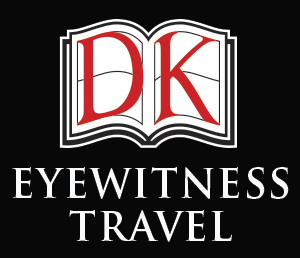 Excellent graphic design, striking photos and detailed, useful maps distinguish DK Eyewitness Travel guides from the competition. "We believe the best way to plan your trip and get excited about a place is to see it, so high-quality photography and illustrations are absolutely at the heart of our guides," said publisher Georgina Dee. "With color maps, museum floorplans and street-by-street illustrations, our guides let you fully immerse yourself in a destination before you've even set foot on the plane."

Only a decade or so ago, when many in the business predicted that digital books and the Internet would lead to the imminent demise of printed books, travel guidebooks were considered to be one of the most vulnerable categories. The travel market has changed considerably, but printed travel guides continue to be popular, if not more popular than ever.

Dee pointed to one reason that dire predictions didn't come true: "The Internet is a vast, unwieldy beast that takes time and effort to tame. The curation of our guides does that taming for you, while giving you enough information to make your trip unique to you."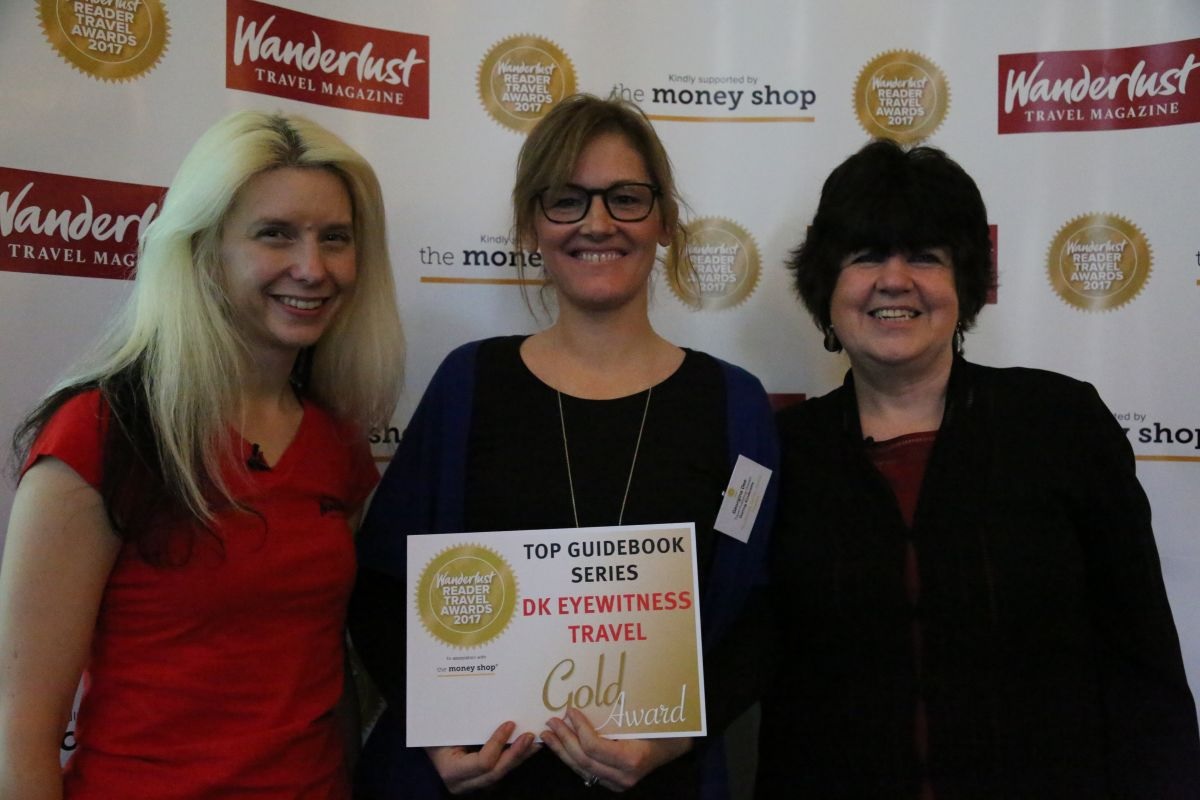 Georgina Dee (center); photo: The Bookseller
Several other factors include that many people like to take a break from digital devices while traveling. Dee observed: "Poring over a printed guide while sipping your morning coffee is a calm and sociable experience. Sitting across from your travel partner while you're both on your phones is just not the same."

But in this digital age, DK Eyewitness Travel books are a good bridge between digital and print: their visual emphasis is helpful for "a digital population who is used to pictures first and words after," as Dee put it.

To keep up with the digital world, DK invests a lot into revising its guides and is updating more and more of its guides on an annual basis. The company wants, Dee said, "to offer our consumers the confidence that what they are reading has been recently revised and updated."

In fact, in the digital age, the travel guide has taken on a new, important role. For many travelers, the book is the first tangible thing involved in travel planning. "Gone are the days of paper tickets and travel brochures, so for many this will be the first part of your trip that you can hold in your hands," Dee said. "It's the first time you can really start getting excited."

In addition, browsing travel guides in bookstores is important for prospective travelers. As Dee put it, "Travel guide sections are always full of people with wistful travel in their minds."