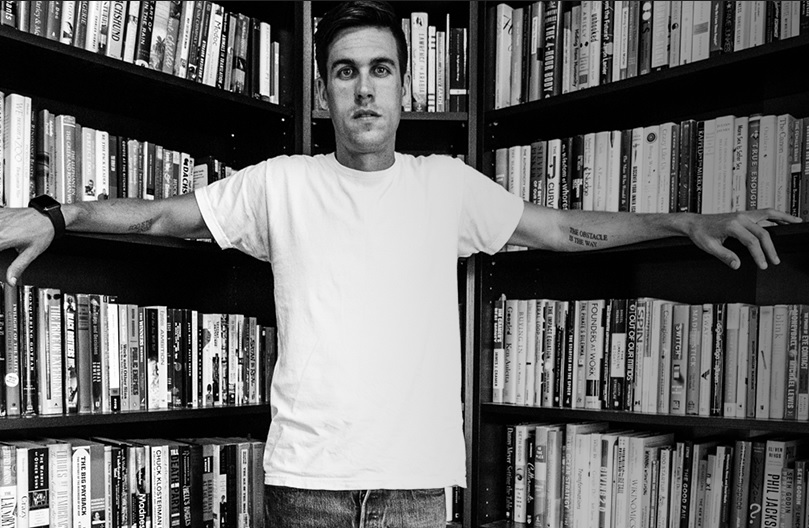 Ryan Holiday
In the last year, Ryan Holiday's four books on stoicism, two of which were co-authored with Stephen Hanselman, have been embraced by a range of sports stars, celebrities, politicians, businesspeople and many, many general readers. In 2017, the books sold more than 300,000 copies in the U.S., and since the first title, The Obstacle Is the Way, was published in 2014, they've sold a combined total of more than a million copies worldwide in the English language. The books' popularity is especially striking because they present the modern adaptation of a philosophy with roots that go back more than 2,000 years. And it's not an "easy" philosophy: it posits that hardship and adversity should be met with determination and strength, without complaint, and that every obstacle is an opportunity for improvement. Although that's a persuasive approach that resonates in many eras and situations, it may also be striking a chord in the current political climate with its message of "persist and resist" no matter how bad a situation seems. (More on each of the four titles in the article below; following that, Ryan Holiday revealingly discusses his Stoic and general interests.)
In just one measure of the books' wide-reaching influence, their message has resonated throughout the sports world. Consider that in 2017 alone, the Stoic titles contributed to the national championship winners in three different professional sports. Early in the year, the New England Patriots, bolstered after reading both Ego Is the Enemy and The Obstacle Is the Way, won the Super Bowl in a record-breaking, come-from-behind victory.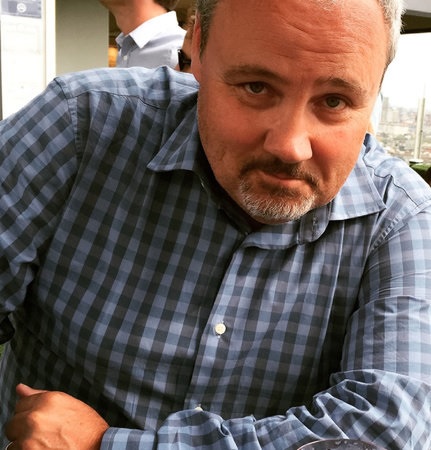 Stephen Hanselman
Then in spring 2017, David West, who took a pay cut to join the Golden State Warriors, read Ego Is the Enemy before the NBA Finals, and used it and his selfless playing style to beat the defending champs, LeBron James and Cleveland Cavaliers.
And finally last fall, the Houston Astros, whose hitting coach, Jeff Albert, had been giving copies of Ego Is the Enemy to his players since January (and asked for some copies in Spanish), won a hard-fought World Series, the team's first-ever championship.
The business world is a strong supporter, too. One measure: The Daily Stoic spent 13 weeks on the business bestseller list of the Wall Street Journal, which gave it a rave review.
Bookseller Support
Some of the biggest independent bookstores are major fans of the Stoic series. Allison Hill, CEO of Vroman's, Pasadena, and Book Soup, West Hollywood, Calif., says, "Ryan Holiday's books are consistently on our Best of Business display at Vroman's and The Obstacle Is the Way is one of my favorites. Holiday views leadership through a philosophical lens, drawing on classic texts to elevate the modern leadership conversation. The result is energizing."
Abby Fennewald, director of marketing and publicity at BookPeople, Austin, Tex., comments: "Ryan is one of our absolute favorite local authors. He really knows what he's doing. His books are consistently among the bestsellers in the store in their categories."
And at Politics and Prose, Washington, D.C., buyer Mark LaFramboise notes that the store has had "great success" with corporate sales of the Stoic books... These are money in the bank."
Social Media Reach
Booksellers and librarians should know, too, that Holiday and the books have a striking social media presence that is helping to spread the message. The Daily Stoic has 121,000 followers on Facebook, 150,000 followers on Instagram, and 60,300 followers on Twitter. Holiday himself has more than 43,000 followers on Facebook, 62,000 on Instagram, and 235,000 on Twitter. In addition, the Daily Stoic newsletter has 120,000 subscribers, who receive an e-mail each weekday of the year with an original meditation penned by Holiday.
In addition, the Ryan Holiday Reading Recommendations list has 91,000 subscribers, many of whom are book lovers and correspond with him. The list is coordinated with BookPeople, which is wonderfully appropriate: the Stoic books grew out of the discussions Holiday had with list members.