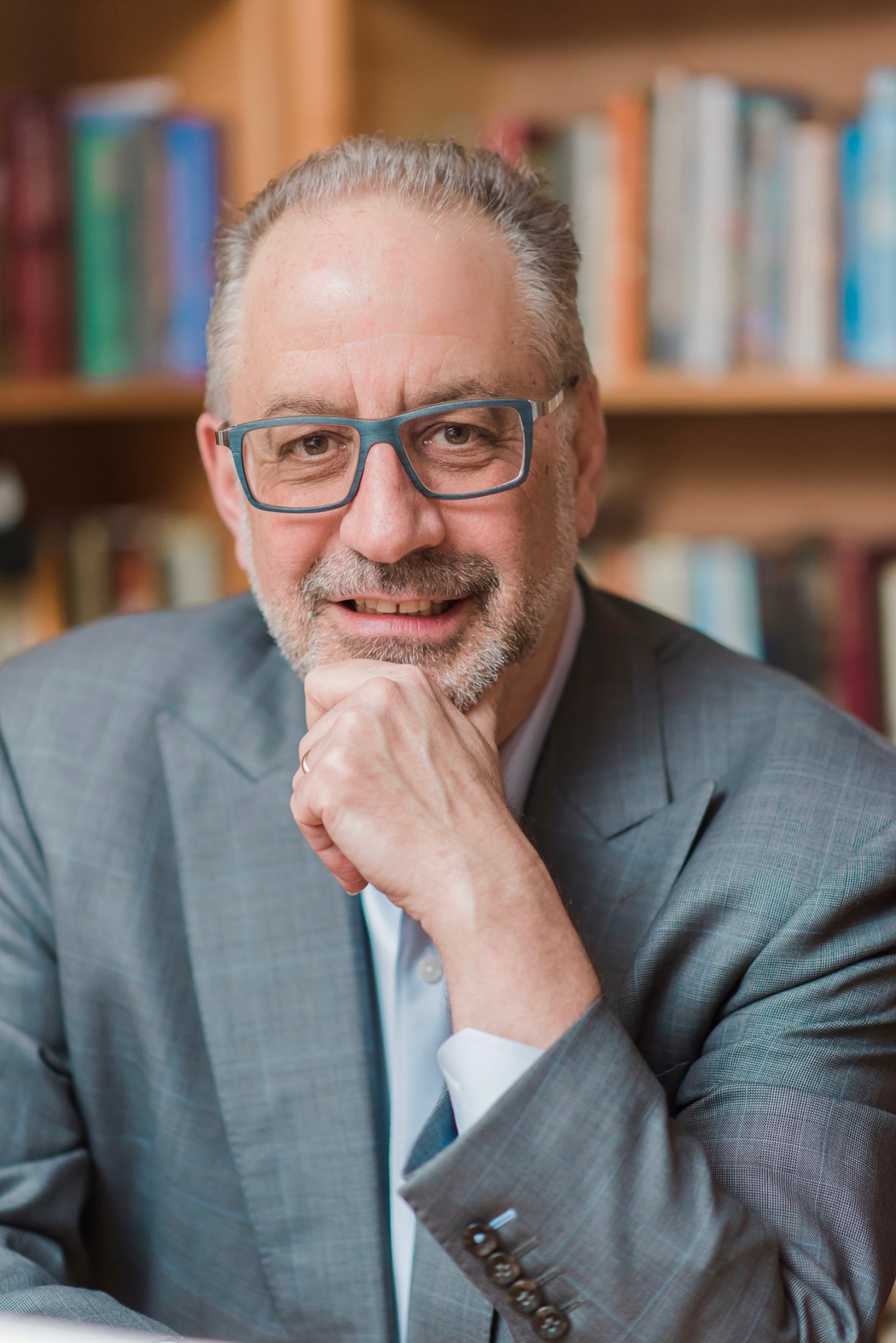 photo: Trisha Keeler Photography
A longtime bookseller, James Mustich was the co-founder and publisher of the acclaimed book catalogue A Common Reader for two decades.
Tell us about the inspiration for 1,000 Books to Read Before You Die.
I've been selling books for most of my adult life. In the 1980s, I had a mail-order catalogue called A Common Reader. We'd send it out to customers around the country, listing books and telling people about them. So I've been writing about books for many years.
I'd known Peter Workman, the founder of Workman Publishing, for a long time. When he published 1,000 Places to See Before You Die, we said, "It'd be great to do something like this about books." The project took more than a decade to come to fruition. Peter and I had lots of conversations about what the book would be. We wanted something that was personal, but also gave a kind of survey of literature. Not in the college course sense, but in the sense that you might look around at a good bookstore and ask, "What are the books I'd like to read, or to tell other people about?"
How did you decide what to include in the compilation?
I did a lot of research, and I wrote about each book to the best of my ability. I want to share my enthusiasm about books people love, or books readers may know about but might not have taken the plunge into. I've been a bookseller for many years, so I've also had lots of conversations with book buyers. All of that mixed with some degree of literary style is built into the entries in the book. It's not a canon or a prescriptive list, but more of an invitation: Here's a big bookshelf of interesting things. Find something that interests you and pull it off.
Book lists are flourishing in our culture--from the Pulitzer winners to BuzzFeed listicles and every outlet in between. How do you expect people will react to this particular (long!) list?
I've spent 14 years writing this book, and I expect to spend the next 14 months traveling the country on book tour, having people tell me what I left out! But I'm excited about that. The book is meant to engage people's passions. It's an invitation to engage with your own shelves and start conversations around what books people should be reading. We can lose a lot of that in the book business, or in online bookselling, which is more transactional. But when you walk into a bookstore, you're walking into this big conversation, and I wanted to capture some of that here.
How do you hope people will engage with the book?
I don't expect that people will read it from beginning to end. I expect them to look for things they love, things they're interested in, and look for the things that aren't there. It's funny: I had all these conversations with friends about the book, what we could do to promote it. We didn't get very far. And then we all went out to dinner and argued for hours about the books we would read, the books we would include. Which is the whole point--it's an invitation to a conversation!
I hope the book will also be a resource for people who will flip through it and think, for example, that they always wanted to read Faulkner, and it will give them some encouragement in that direction. Or a nudge to explore newer writers, like Ali Smith or Elena Ferrante. It's not meant to be prescriptive. It's about browsing, and discovery and serendipity. The book is arranged alphabetically on purpose. Chronologically can be a snooze, and if you do it by genre, people get stuck where they already are, sometimes.
Conversation is definitely what it's about.
Yes. And that sense of discovery. I quote the poet Randall Jarrell in my introduction: "Read at whim!" I think that's so important. I love to discover what's meaningful to people through the books they love to talk about. I have eight file cabinets filled with letters from when we had A Common Reader. I would get letters from people living in the woods, and from navy officers living on aircraft carriers, telling me about the books they read to their kids when they were home. This book is an outcome of all of that, across the years, knowing countless readers and how passionate they are about books.
How did you ever narrow down the list?
I thought of it in a couple of ways. One: we read the way we eat. One day we want a hot dog, and the next day we want to go to a fancy restaurant. Or sometimes both on the same day! And I also kept imagining: If I had a bookstore with a thousand books in it and I wanted to have all the books I love, plus the usual suspects of classics and so on, plus something surprising for everyone who came in, how would I put that together? That kind of organized it for me.
Are there any books you love that you absolutely couldn't squeeze in?
There's a picture book called Burnt Toast on Davenport Street by Tim Egan. I was in Books of Wonder, a fantastic children's bookstore in Manhattan, with my younger daughter, Iris, who was maybe three or four. She marched over to the shelf and said, "Daddy, I want this one." We took it home, and I subsequently read it to her several hundred times. She made a great choice. And I couldn't get that one in here. But that's another book, where I'd like to write about those books that have been meaningful to me emotionally.
This book is a kind of virtual bookstore. Are there any real-life bookstores that embody the spirit of a well-curated, surprising, specific list like this?
Three Lives and Company in the West Village [in New York City], for sure. You walk into Three Lives, and you feel smarter and more cultured, more interesting to yourself than you were before you walked in. The curation is so great, and there's always something surprising that you didn't know you were interested in.
Of course, there are great bookstores all across the country, and part of this book is a salute to booksellers. There's a great bookstore in Ann Arbor, Literati Bookstore, that opened maybe five years ago. (I think I'd read about it in Shelf Awareness!) My daughter had just started at the University of Michigan, and I went to visit her there. I walked in and I was blown away. Every time I go to Ann Arbor, I go back to Literati. The intelligence of the curation, the enthusiasm of the staff picks--I walk in there and I spend $200, and I'm totally happy to do it.
What else would you like people to know about the book?
It's not actually just 1,000 books, if you can believe it. There are endnotes for each book, with other works by that author, or other things to try. There are more than 5,000 books cited within the book. This could have been a book of 2,000 books to read before you die, but I would have died before I finished writing it! --Katie Noah Gibson