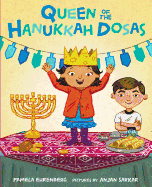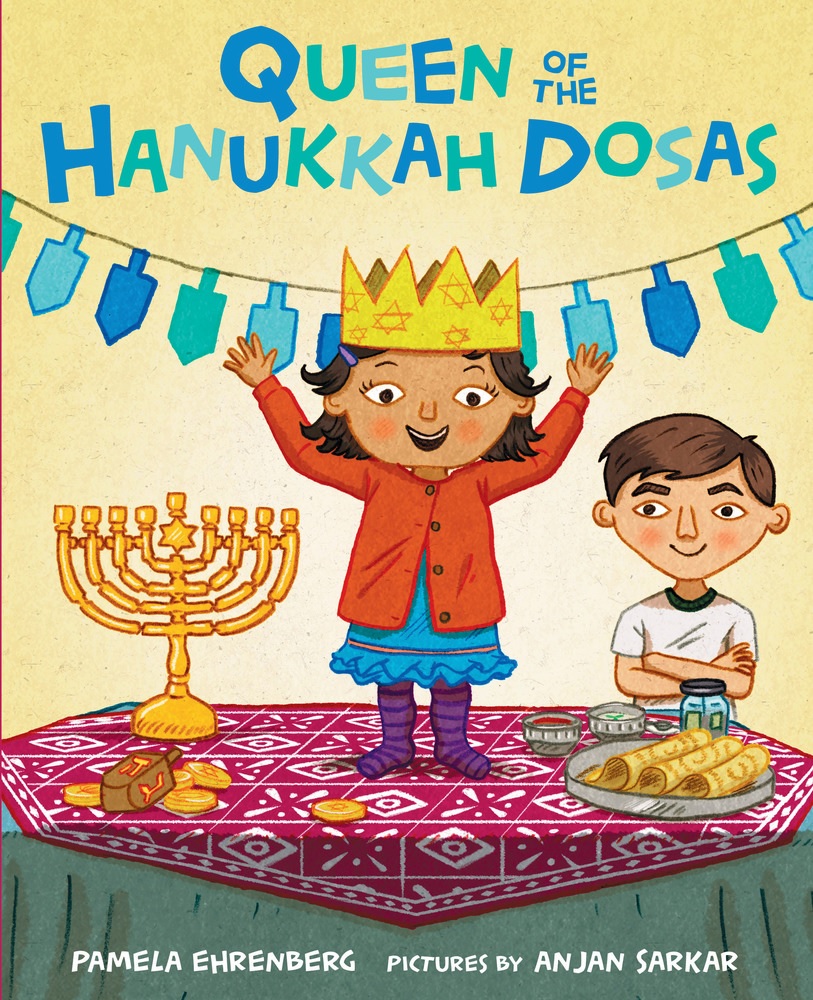 Being part of a Jewish and South Asian Indian family surely has delicious perks: "Making Indian food that my mom ate as a kid for a Jewish holiday that my dad grew up with--that was a lucky combination." For the first-night-of-Hanukkah meal, a boy looks forward to making dosas--a crispy-on-the-edges, paper-thin South Asian-style crepe--with his mother and his Amma-Amma (maternal grandmother). His one concern is his mischievous toddler sister, Sadie, who climbs up just about anything. Sharing his discomfort with his elders elicits little response, even as Sadie clambers on a table with a nearby full glass.

When the family heads to Little India Market for ingredients, the boy knows Sadie will require a careful eye. Her first scaling attempt is "a pyramid of coconut milk," which sends cans rolling, but not before Sadie crests the top. When she refuses to descend, the boy remembers a favorite Hanukkah song which he cleverly personalizes: "I had a little dosa; I made it out of dal," he sings to the tune of "Dreidel, Dreidel, Dreidel." With a "big grin" of recognition, Sadie "amazingly... climbed down." Three more times, the boy serenades Sadie before their celebrations commence.

As the family goes to greet their guests, they manage to get locked out. The boy quickly realizes that Sadie's climbing prowess might save the day--and the dosas--but only if he can finish his special song and convince Sadie to open the door.
In her back-flap bio, author Pamela Ehrenberg confesses to locking her own family out of the house as a toddler, an experience she channels in Queen of the Hanukkah Dosas. Ehrenberg enhances her toddler-tale by adding delicious diversity, substituting delectable dosas and sambar (recipes included at the book's end) for traditional latkes and applesauce for this multicultural crew. British artist Anjan Sarkar's bright illustrations add a celebratory feel; he's also careful to include visual reminders of the family's blended cultures throughout, from South Asian clothing for Mom and Amma-Amma to Jewish symbols such as the front door frame's mezuzah and Hanukkah reminders such as dreidel banners and the menorah.

Parents, educators and readers seeking opportunities to expand awareness across multiple cultures will appreciate this tasty start. --Terry Hong, Smithsonian BookDragon

Shelf Talker: Pamela Ehrenberg blends religion and culture to create a toothsome treat about how one diverse family celebrates Hanukkah with southern Indian food.