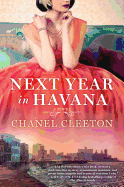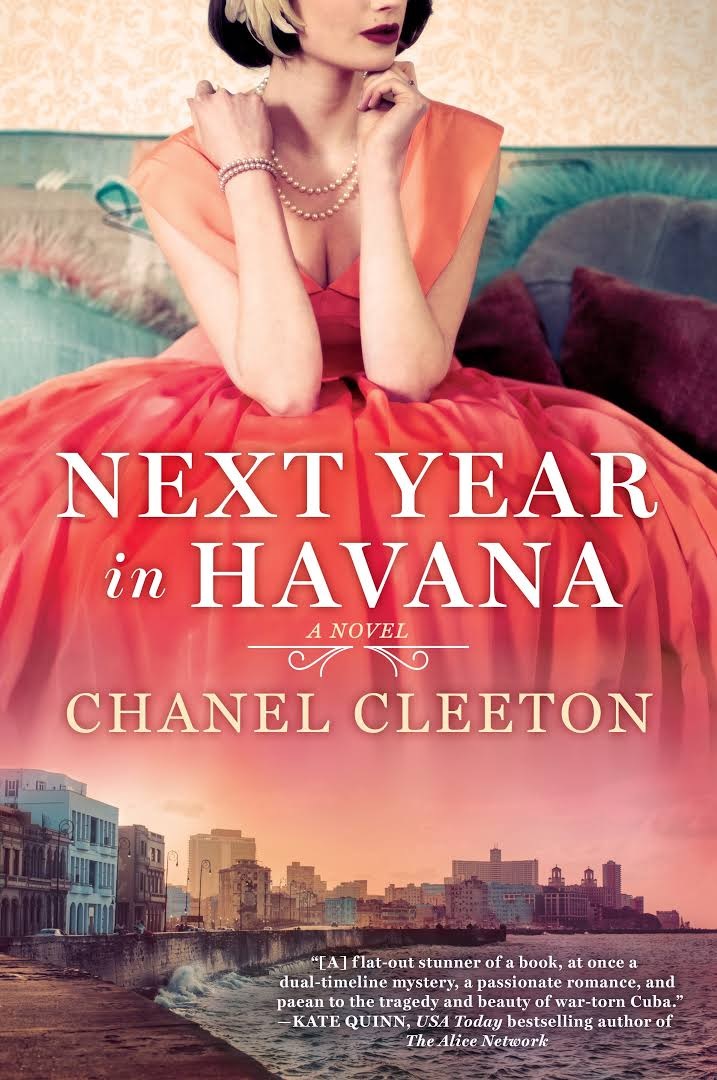 Cuban American writer Marisol Ferrera grew up on her grandmother's stories: richly described tales of the Perez family's privileged life in Havana before the revolution. The daughter of a sugar baron, Elisa Perez was forced to flee with her family when Fidel Castro and his men ousted Batista in 1959. Marisol loves her life in Miami, but has always dreamed of visiting her family's homeland. When Elisa dies, she leaves Marisol a letter and a final request: that her granddaughter travel to Havana and spread her ashes in the city she loved. "You'll know where," she assures Marisol. Chanel Cleeton (Wild Aces series) weaves the stories of these two strong women in a lush, compelling historical novel, Next Year in Havana.

Protected and privileged, Elisa and her sisters are dimly aware of the rumblings of revolution in their city, though their brother has been caught up in the fervor. When Elisa meets Pablo, a young lawyer and compatriot of Fidel, she finds herself torn between the family she loves and the man she can't stop thinking about. Pablo's passion for change makes Elisa question her comfortable existence, but she is hampered by her family loyalty and her own fears. Half a century later, Marisol is drawn to Luis, the grandson of Elisa's best friend, for similar reasons. A history professor who writes anonymously online, Luis gives voice to his fierce love of his country and equally fierce hatred of the Cuban government. But his writings may have consequences for his family, and Marisol wonders if she can truly understand a man who shares her nationality but almost nothing of her life experience.

Cleeton moves back and forth between her protagonists' narratives, evoking the glamour and danger of 1950s Cuba in Elisa's stolen moments with Pablo: sunset walks along the Malecón, furtive meals in neighborhoods Elisa has never seen before. In present-day Havana, Marisol soaks in the charm of her ancestral city while struggling to reconcile a number of contradictions. "Havana lends itself to the romantic and the idyllic even as the evidence to the contrary is everywhere I look," she muses. "There's a violence to our history that gets lost somewhere in the telling, buried beneath the beautiful scenery." Both the violence and the beauty are part of her family's story, and Marisol must adjust her understanding of her grandmother and her own identity as more secrets come to light. Cleeton's novel explores the tangled reality of being Cuban: persistent despair, stubborn hope and flashes of defiant joy, as well as a deeply rooted love for a complicated home. --Katie Noah Gibson, blogger at Cakes, Tea and Dreams

Shelf Talker: Chanel Cleeton's lush, compelling historical novel weaves together two stories of love, revolution and family secrets in Cuba.