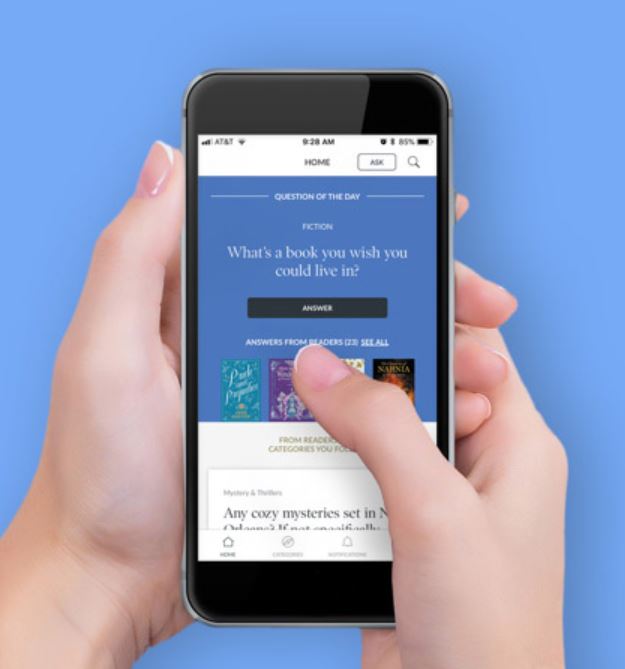 Barnes & Noble has launched Browsery, a mobile app designed "to talk about books the way readers do," according to the company, which called it "a new kind of digital browsing that's a gateway for users to find new books and talk about the ones they love with fellow readers."
Available for Android and iOS users, Browsery allows customers to like, comment or contribute answers to questions posed by the community or ask questions of their own. B&N will share content on its social channels, posting a Browsery "Question of the Day" on its national Facebook, Twitter and Instagram accounts; as well as sharing some of the best answers and recommendations from customers, booksellers and well-known authors on Browsery across its social channels. Stores nationwide will promote Browsery on their local social media pages, too.
"Books have always brought people together over shared interests to make recommendations to one another, and Browsery is rooted in that core experience of the reading life," said B&N's chief digital officer Fred Argir. "We're taking the way people talk about books with their friends and in our stores across the country and giving it a fun mobile presence. Through this innovative new app, customers will be able to recommend great books to each other. We're also encouraging our booksellers to get involved and share their knowledge and passion with a wider audience."