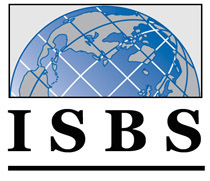 Independent Publishers Group has bought International Specialized Book Services (ISBS), the Portland, Ore., academic book distributor with more than 60 academic, scholarly and professional publisher clients around the world. ISBS will be merged with IPG's academic and professional publishing distribution program.

IPG CEO Joe Matthews commented: "ISBS joining IPG is a perfect fit. IPG will gain world class academic publishers, and those publishers will gain access to IPG's more than 10,000 active customers and state-of-the-art reporting, marketing, and fulfillment systems."

Paul Murphy, IPG's v-p, managing director of the academic and professional publishing program, added: "We look forward to working closely with the exceptional staff at ISBS to implement proven best practices to ensure we maintain and surpass the demands of our publishers, customers and readers."

Jeff C. Charbonneau, CEO of ISBS, commented: "I know our client publishers are going to benefit from IPG's expanded service capabilities and market presence and am excited about the opportunities and market strength those capabilities are going to provide."

Murphy and Charbonneau will oversee the integration of ISBS into IPG.
This has been a busy week for acquisitions in academic distribution. On Monday, LSC Communications announced it had bought TriLiteral, which specializes in distributing university presses and academic publishers' titles and was a joint venture of Harvard University Press, the MIT Press and Yale University Press.