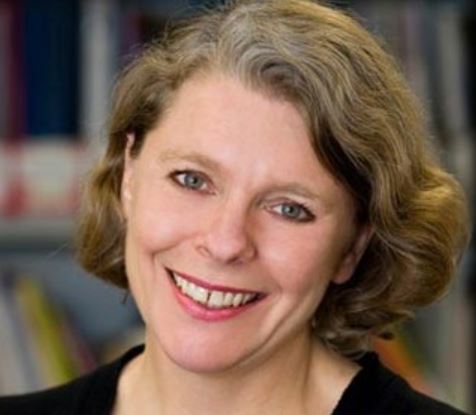 Antonia Byatt
Antonia Byatt has been appointed permanent director of English PEN. The Bookseller reported that she "secured the role following her stint as interim director since August last year when Jo Glanville stepped down after serving for four years." Prior to joining English PEN, Byatt served as director of the Cheltenham Literature Festival 2016 and director of Literature at Arts Council England.
Maureen Freely, chair of English PEN, said: "Over the past few months Antonia has provided us with expert and inspiring leadership, steering us through a series of flagship literary events, campaigns for writers at risk, and essential funding applications. As we look forward to a series of major events and consultations in the second half of 2018, I know the organization is in good hands."
Byatt commented: "Not only is PEN an extraordinary membership organization for writers helping other writers at risk, it champions new and significant voices from across the world, particularly through translation. I am looking forward to being part of the committed international network of PEN centers who work for writers and readers alike."
Noting that English PEN's advocacy for freedom of expression had "never been more essential" in what he called "an increasingly polarized world," the organization's president Philippe Sands, said, "Working in the U.K. and beyond, English PEN has an important role to play for the future, and I look forward to working closely with Antonia as we move toward 2021 and a true celebration of PEN's centenary."