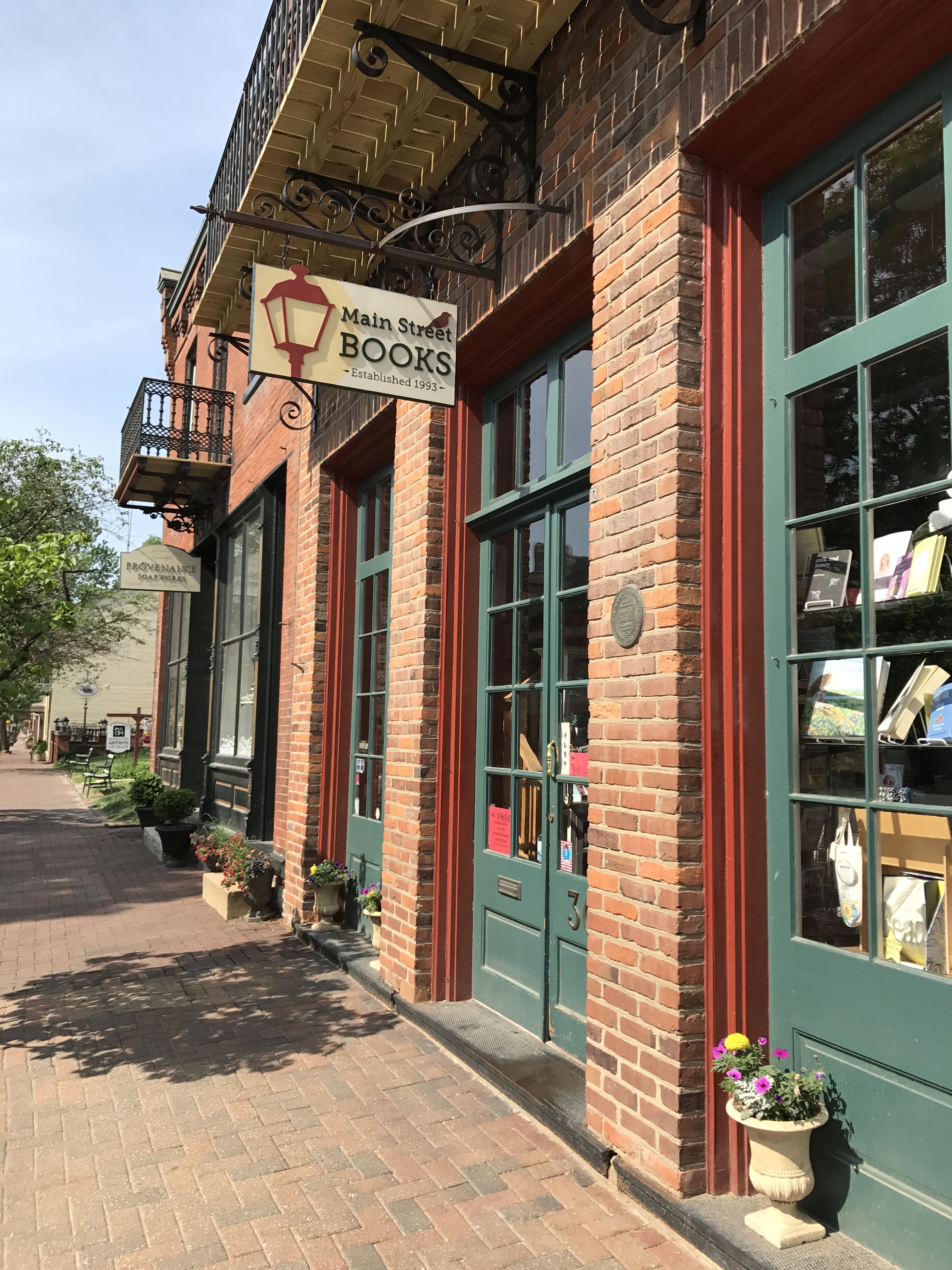 Congratulations to Main Street Books in St. Charles, Mo., which opened 25 years ago, on May 15, 1993. Co-owner Emily Hall, who has owned the store with her parents Ellen and Andy for a little over four years, said that they're planning a big celebration for July that will coincide with Find Waldo Local 2018. Hall hopes to have the store's two previous owners on hand to talk about the longevity of Main Street Books, and wants to share the festivities with as many customers and local authors as possible.
"Basically the plan is to just invite the folks who have helped us along the way," explained Hall. "We're here because people still like to buy books."
Hall and her family purchased the 1,800-square-foot, general-interest store in February 2014. They carry predominantly new books with a small selection of used titles and, according to Hall, the store has particularly strong children's, local and state history and young adult sections. As for food or drink, Hall said there's a coffee shop down the street and it would be a "cold day in hell" before she tried to step on their toes.
Main Street Books has resided in its current location, a building in St. Charles's historic district constructed in 1821, since 2006. The store's original location, said Hall, was a building that used to be a schoolhouse in the 1800s, and while it had "incredible ambience," it was set back about 200 feet from the sidewalk and drew little foot traffic. Hall added that when the store moved, business jumped by around 30%.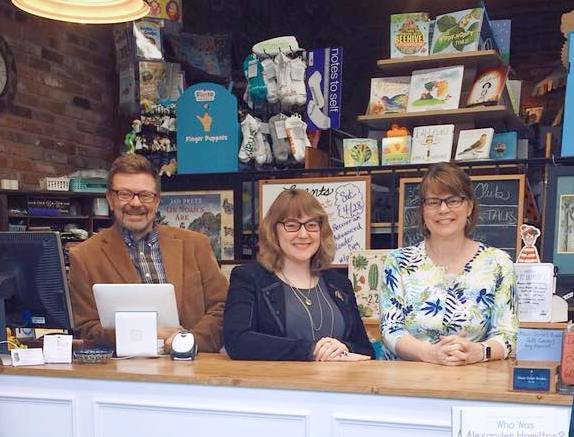 Andy, Emily and Ellen Hall
In the years they've owned the business, Hall and her parents have made several changes and renovations. Hall said the biggest renovation was to the store's second floor, which used to be an apartment with a full kitchen--the completely redone kitchen is now the store's chapter book room. They've made smaller changes as well, such as replacing old furniture, fixtures and carpet. On the technology side, they recently upgraded to a new POS system.
Hall reported that she and her family have increased the number of author events that Main Street Books hosts, and also increased the store's sales almost every year since they took over.
When asked about future changes, Hall answered that they'll probably continue to make minor cosmetic changes here and there, and she's made it her goal to do more off-site author events. Beyond that, she said, they'll simply continue doing the best they can to cater to their customers.
Said Hall: "We couldn't operate anywhere else but St. Charles." --Alex Mutter