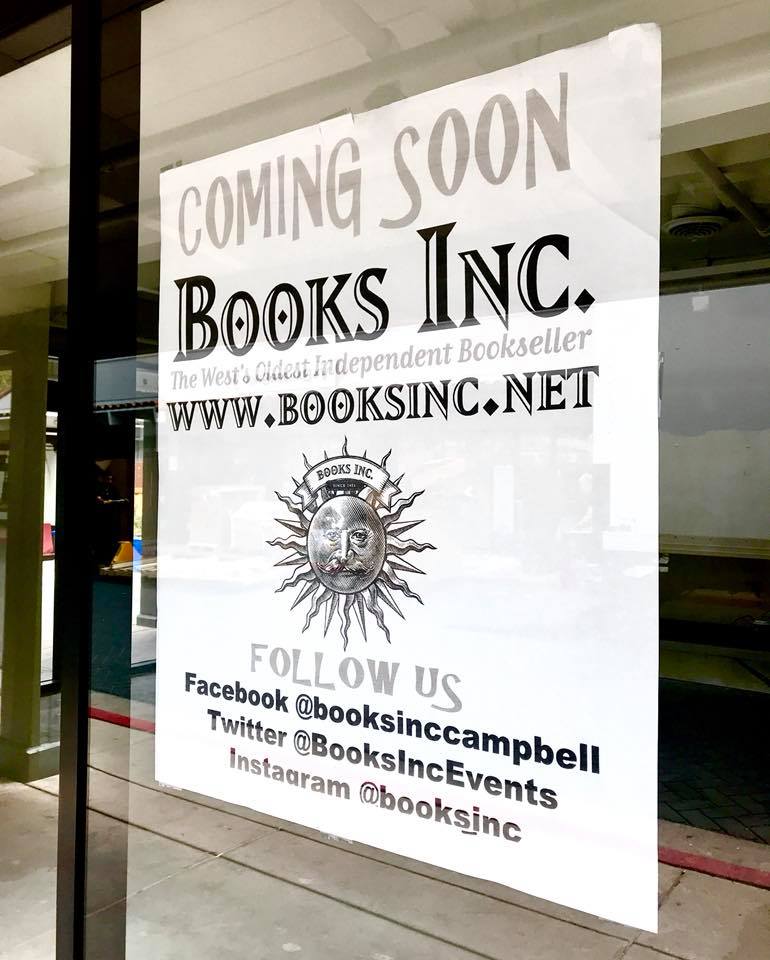 Books Inc., which has 11 stores in the Bay Area, is opening another store, in Campbell, Calif., in Silicon Valley, this Saturday, at 10 a.m. The store is in the Pruneyard Center, owned by Ellis Partners, which also developed the Town & Country Center in Palo Alto next to Stanford University, where Books Inc. moved in 2008 from the Stanford Shopping Center.
The store is located at 1875 S. Bascom Ave., Suite 600, Campbell, Calif. 95008.
Books Inc., founded in 1851, is one of the oldest bookstores in the country.