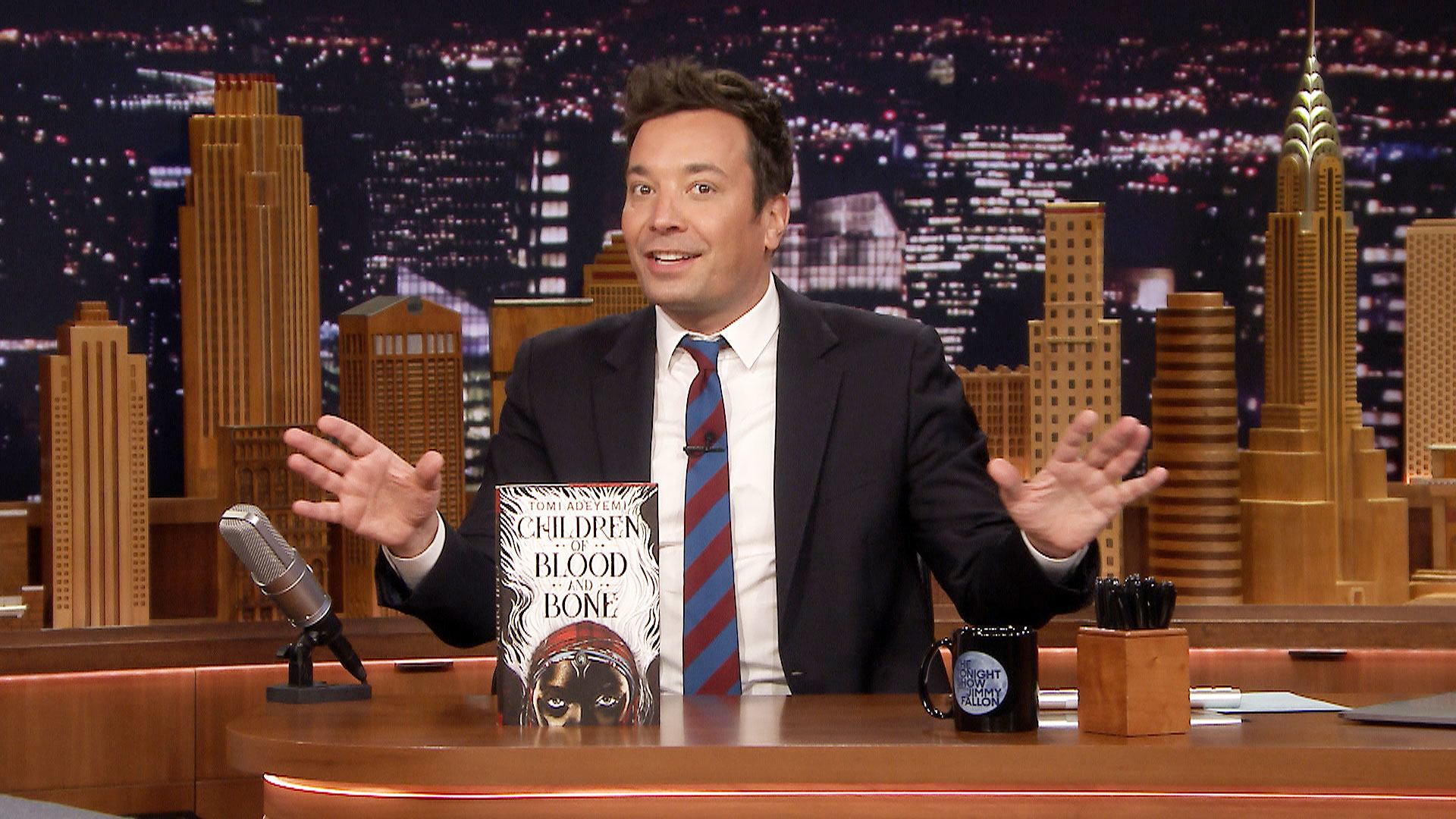 On Friday, Jimmy Fallon revealed that Tomi Adeyemi's Children of Blood and Bone (Holt) has been chosen as the Tonight Show Summer Reads pick. Fallon launched his book club last week, calling on viewers to select the first pick from a list of five titles.
More than 140,000 votes were cast, with Children of Blood & Bone garnering 47%, followed by Joe Ide's IQ (23%), Chloe Benjamin's The Immortalists (16%), Caroline Kepnes's Providence (8%) and You-Jeong Jeong's The Good Son (7%).
Participating readers can follow Fallon's Instagram and the Tonight Show on Facebook for updates throughout July, using #tonightshowsummerreads. Fallon and the show will give feedback on the book, answer questions and hear what readers have to say about it.
The Tonight Show is teaming up with publisher Macmillan to donate 3,000 copies through First Book, which provides books to classrooms, shelters and community programs across the country.
Author Adeyemi tweeted: "YOU GUYS DID IT!!!!!!! 65,000 VOTES MADE #CHILDRENOFBLOODANDBONE THE #TONIGHTSHOWSUMMEREAD!!!!!! THANK YOU THANK YOU THANK YOU!!!!!!!!"