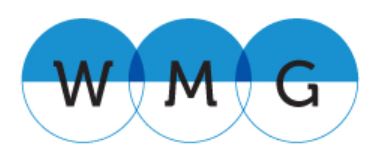 The Women's Media Group has announced its 2018 fellowship recipients: Tahmena Hussain and Aurora Soriano. As this year's fellows, Hussain and Soriano will receive one-on-one mentoring from the organization's members, invitations to WMG programming over the summer and a stipend to help with the cost of living, among other benefits.
Hussain, who graduated from the City College of New York with a B.A. in Creative Writing, was on the dean's list in 2016 and interned with the Penguin Young Readers Group after graduation. Soriano, meanwhile, is enrolled in the City College of New York's Publishing Certificate Program and is an English Honors student. She is joining the children's department of McIntosh & Otis this summer.
Miral Sattar, co-president of WMG, said: "We look forward to mentoring and working with these outstanding young women and we hope to contribute to more diversity in the book industry by welcoming them into our community."
The WMG Fellowship was created to support young women of color who are interested in publishing careers. In selecting fellowship recipients, the WMG has partnered in recent years with Retha Power, assistant director of the Publishing Certificate Program at the City College of New York.