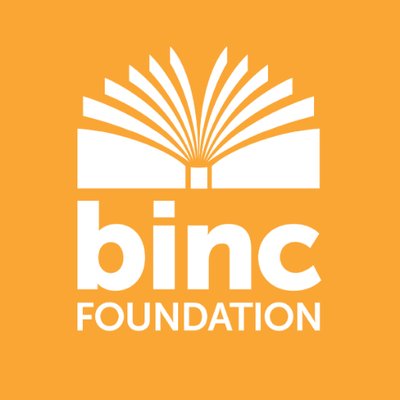 The Book Industry Charitable Foundation has named the eight recipients who will receive a total of $29,500 in scholarships as part of the organization's 2019 Higher Education Scholarship Program. They were selected from 51 applicants, representing booksellers, dependents of booksellers and former Borders Books employees. See the complete list of winners here.
Seven $3,500 scholarships were awarded to dependents of booksellers and one $5,000 Karl Pohrt Memorial Scholarship was granted to a current independent bookstore employee who has overcome learning adversity or is a non‐traditional student.
Colin Blumer was one of the recipients. "We were thrilled to learn of Colin's scholarship," said Susanne Blumer, owner of Sassafras on Sutton, Black Mountain, N.C. "Binc was one of the first to call me when the roof of my bookstore collapsed last December, and now they are helping us with our son's college. We love Binc and we love this industry."
The Binc Higher Education scholarships can be used for tuition, fees, books, supplies, and room and board. Since 2001, the foundation has supported the educational goals of more than 700 booksellers, granting more than $2 million in awards.
"For 18 years Binc has helped ease the cost of a college education for booksellers' families," said executive director Pam French. "Reading about the scholarship winners and their educational goals is always inspiring. A big congratulations to all of the students!"