Shelf Awareness for Readers for

Overheard
Book Reader vs. Book Owner
Bookselling News
Notes: After 10 Years, Good in Bed Just Gets Better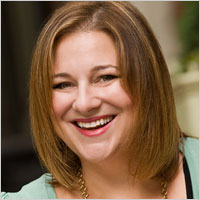 Weinerpalooza! If you win the Washington Square Press/Atria Books "Cannie's Hollywood Getaway" sweepstakes, in celebration of Jennifer Weiner's novels, you could soon be in Los Angeles--working out with Weiner's trainer, enjoying dinner with her at one of L.A.'s top restaurants and attending a taping of her new ABC Family sitcom, State of Georgia.
To enter, write 125-175 words about the "most memorable thing that's happened to you in the past 10 years"--a clever hook to tout the 10th anniversary edition of Weiner's wildly popular debut, Good in Bed, in which her heroine Cannie Shapiro first appeared. The contest will run through Weiner's Facebook app.
The Good in Bed anniversary edition hits bookstores and e-tailers on May 24. Weiner said, "I am thrilled that a new generation of readers will have a chance to meet Cannie." Atria v-p and senior editor Greer Hendricks noted, "Cannie Shapiro, one of the first plus-sized protagonists in women's fiction, has become something of an icon for many female readers. Not just relegated to the role of the best friend or the comedic sidekick--Cannie is a romantic lead, who gets her own happily ever after."
---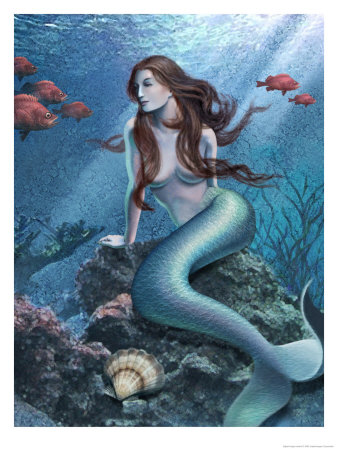 Forget vampires. Mermaids are surfacing as the next big thing, according to USA Today, which noted that "publishers are releasing a school of mermaid novels. And MerCon 2011, the first mermaid convention, will be held at the Mirage Resort and Casino in Las Vegas Aug. 12-13. Even Stephenie Meyer, who made her fame and fortune writing about vampires, told USA Today in March that she's writing about mermaids. (And, yes, she was wearing a silver mermaid necklace when she said it.)."

"Publishers and readers are looking for the next big thing in the paranormal genre," said Mandy Hubbard, author of the upcoming YA novel Ripple. "We've already done vampires and werewolves and angels. Mermaids feel a little more fresh and interesting."
Book Candy: 'Most Inspiring Bookstores' and More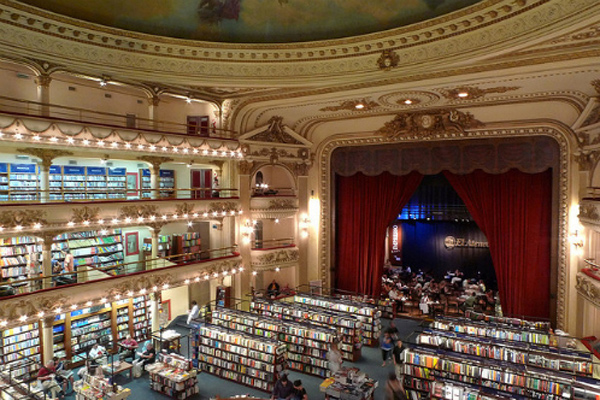 Salon presented a Trazzler slide show of "the world's most inspiring bookstores," which includes some old favorites--even if we've seen a few only in pictures: Powell's Books, Portland, Ore.; City Lights, San Francisco, Calif.; Daunt Books, London; the Selexyz store in an old church in Maastricht, Netherlands; and El Ateneo Grand Splendid, in an ornate former theater in Buenos Aires, Argentina; as well as some striking lesser-known stores, like King Books, Detroit, Mich., and the Montague Bookmill in Montague, Mass.
---
A slide show depicting the creation of a colorful "
wall of books
" outside
Rainy Day Paperback Exchange
, Bethel, Conn., was featured by the Bethel Patch.
---
In a
Guardian
video
, Eoin Colfer read from his first Artemis Fowl book and answered questions from young readers.
---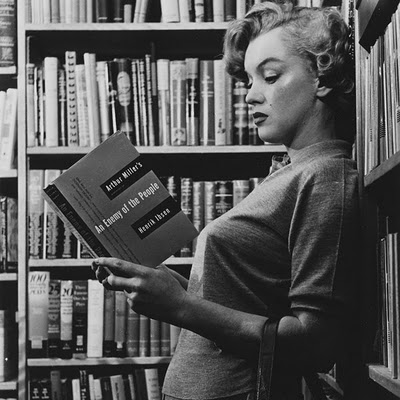 Citing the words of Harper Lee ("Until I feared I would lose it, I never loved to read. One does not love breathing.") as inspiration,
Breathing Books
features an often breathtaking array of bookish photos.
---
The witch is dead... and a bookmark. The Daily What's "
Wicked Bookmark of the Day
" was made by
Kira Nichols
, who "created this lovely Ruby Slippers/Wicked Witch of the East polymer clay bookmark after becoming inspired while reading
Wicked
."
---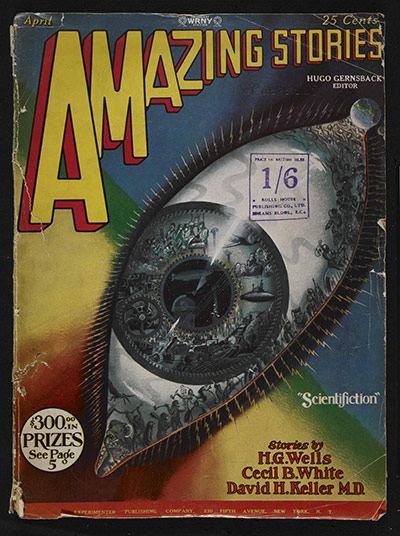 "
Science fiction facts
" is the latest
Guardian
quiz, which tests "how far have you travelled in the many worlds of SF."
---
The
Guardian
also featured a slide show from a new exhibition at the British Library, "
Science fiction: Images from other worlds--in pictures
," which "presents the rich history of SF down the ages, from Lucian of Samosata in the second century to the Russian novel that inspired
1984
."
The Writer's Life
A Visit from the PowerPoint Squad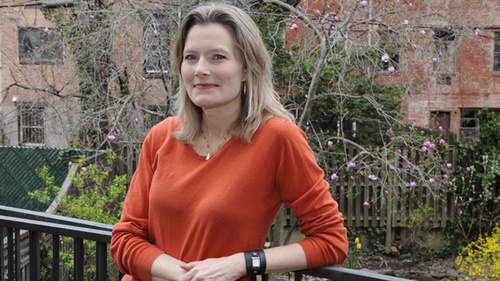 "I don't hate Twitter, but I can't seem to get in the habit of it. I'm obviously a disaster of a tweeter," Jennifer Egan lamented. But Egan just won a Pulitzer Prize for her latest novel, A Visit from the Goon Squad, a series of interlocking narratives that features an entire chapter "written" in PowerPoint. Why wouldn't she enjoy the social networking of Twitter? Egan explained, "I'm much more interested in Twitter for fiction. I'm curious about this as a genre, more than as a source of information. Anything that's so volatile and interesting, I just want to be present."
Being present matters a great deal to Egan. "When I was working on Look at Me I felt a little sense of presumption, of overstepping bounds. For example, I write about a guy who's gay in that novel. There was a part of me that thought, Do I have the right to characterize this experience?"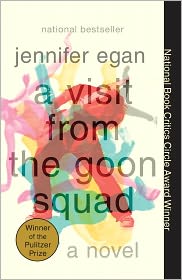 Egan added, "But if you're limited to only being able to write about people who are like you, whatever that means, your hands are tied. I feel like writing is, to some degree, about ignoring those voices of critique that tell you you don't have the right to approach certain material."
Her instinct to expand the format of fiction into PowerPoint came during the summer of 2008, when the Obama campaign turned around, and some articles on why that happened mentioned a PowerPoint presentation.
Back then, Egan tried to concoct the chapter's first draft by hand. "That was a monster," she said. "I was literally drawing rectangles on yellow legal pads and thinking I was 'doing PowerPoint.' Finally, I asked my sister, who is a consultant, to help me, and got entranced by the jargon, by the names of the slides, like 'waterfall chart' and 'bubble chart.' "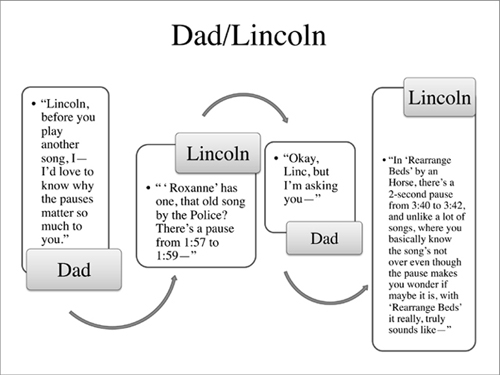 "Once I finally had the hang of it, I finally understand why I had wanted to work in PowerPoint so much--it is a sort of microcosm of the way Goon Squad works as a whole, which is these vivid moments with big gaps in between, each one different from all the others. The book is so much about pauses, and somehow writing this chapter let me figure out those pauses."
Egan continued: "It's the most openly sentimental chapter in the book, which I was able to do only because the coldness of the form let me go there. If it were written as conventional fiction, it would be the schmaltziest bore anyone has ever looked at. It only works because of the cold container. So it ends up being this very emotionally honest chapter, and structurally, it feels like the heart of the book to me."
So Jennifer Egan can find emotional honesty in a graphics-driven software program--but she still doesn't "get" Twitter or Facebook? She laughed. "I don't really like writing as myself. I want to forget that I'm me. That's what I love about being a journalist. I completely forget that I have a life. I forget that I have a house or children. I just sit there and listen to what is coming at me." --Bethanne Patrick
Mixed Media
Movies: The Great Gatsby Cast
Joel Edgerton will play the role of Tom Buchanan in director Baz Luhrmann's film version of F. Scott Fitzgerald's The Great Gatsby, Deadline.com reported. He joins a cast that includes Leonardo DiCaprio (Gatsby), Tobey Maguire (Nick Carraway), Carey Mulligan (Daisy Buchanan), Isla Fisher (Myrtle) and Elizabeth Debicki (Jordan Baker). Luhrmann's update of the classic novel "will be made for Warner Bros, which will release it in 3D."

"In casting Tom one had to find an actor who could credibly be (as Fitzgerald describes him) 'one of the most powerful ends that ever played football at New Haven,' had five-star acting chops and in the big dramatic showdown scenes between Gatsby and Tom, hold the screen against Leonardo DiCaprio, in the appropriate age group," said Luhrmann. "Any wonder, it has been a long and thorough journey. The simple truth is that Joel came into our rehearsal space in New York and fulfilled all of the above criteria, and then some."
Book Gatherings
BEA in NYC

Next week is the biggest professional book gathering of the year: BookExpo America. While the trade show is open only to industry members, there are plenty of related events for book lovers. The second annual New York Book Week, Monday, May 23-Saturday, May 28, features events at a range of bookstores, libraries--and even the Apple Store in SoHo.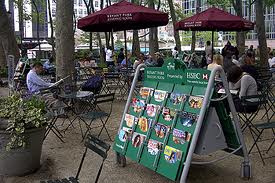 The Apple Store is hosting "Meet the Author" events all week. Barnes & Noble is tying in its regular events and autographings to New York Book Week. The New York Public Library is hosting a series of events, including a science fiction and fantasy evening. Other events will be held at the Borders at Columbus Circle, the Brooklyn Public Library, the Bryant Park Reading Room, the Center for Fiction, Greenlight Bookstore, McNally Jackson Bookstore, powerHouse Arena, Symphony Space and WORD bookstore.

Noting that New York Book Week has "evolved and taken on a life of its own," Steve Rosato, BEA show manager, said, "Now that BEA is committed to remaining in New York City it seems only natural to bring all of the energy, excitement and enthusiasm of New York's literary community together for a week-long celebration."
Shelf Sampler
Silver Sparrow
Silver Sparrow: A Novel by Tayari Jones (Algonquin, $19.95 hardcover, 9781565129900, May 24, 2011)
Opening lines of a book we want to read: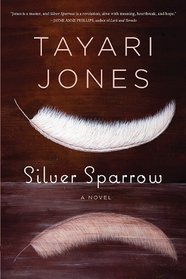 My father, James Witherspoon, is a bigamist. He was already married ten years when he first clamped eyes on my mother. In 1968, she was working at the gift-wrap counter at Davison's downtown when my father asked her to wrap the carving knife he had bought his wife for their wedding anniversary. Mother said she knew that something wasn't right between a man and a woman when the gift was a blade.
I said that maybe it means there was a kind of trust between them. I love my mother, but we tend to see things a little bit differently. The point is that James's marriage was never hidden from us. James is what I call him. His other daughter, Chaurisse, the one who grew up in the house with him, she calls him Daddy, even now.
Book Brahmin
Book Brahmin: John Sandford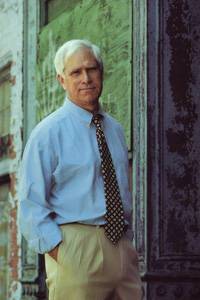 John Sandford is the pseudonym of journalist John Camp. In 1980, he was named a finalist for the Pulitzer Prize for an article he wrote on the Native American communities in Minnesota and North Dakota and their modern-day social problems. In 1986, Camp won the Pulitzer for feature writing for a series of articles on the farm crisis in the Midwest.
Camp has written 21 books in the Prey series. He has also written four books in the Kidd series; four in the series starring Virgil Flowers; and two nonseries novels, The Night Crew and Dead Watch. Sandford has been hailed as a "born storyteller" (San Diego Tribune), and his work as "the kind of trimmed-to-the-bone thriller you can't put down" (Chicago Tribune). His latest in the Lucas Davenport Prey series is Buried Prey (Putnam, May 10, 2011) and, as expected, it's another fine mystery--shifting between the present and Davenport's early days as a cop with an unsurprising reputation for recklessness.
On your nightstand now:
Wild Trout, a 1998 book edited by Nick Lyons that my girlfriend found in a used book store and is terrific; Gerhard Richter, a Life in Painting by Dietmar Elger (translated by Elizabeth Solaro); and Alice Neel: Painted Truths, from the Houston Museum of Fine Arts. I'm not so much reading the Neel book as looking at it. I'm also slogging through a book on how to use the Numbers spreadsheet, and it is profoundly awful--so awful that I may try to learn Excel instead. Did you know that the name Excel is apparently a pun?
Favorite book when you were a child:
Grimms' Fairy Tales. My father had a full-color illustrated version, which scared the hell out of me from the time I was probably three years old, way back before TV. The very first letters I ever tried to form are written in the back of the book, in crayon.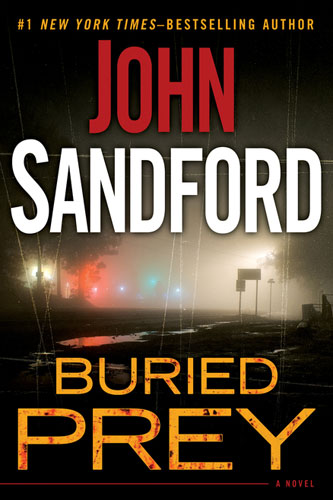 Your top five authors:
I don't really think this way, but there are several authors whose books I buy immediately upon publication, or whenever I happen to find them: George MacDonald Fraser, who died a couple years ago; Alan Furst, who writes the best atmosphere since Casablanca; Stephen King, who often makes me laugh and always holds my interest, and who has written some extremely interesting nonfiction; Martha Grimes, who writes great villains, and who also wrote probably the only known verse thriller in Send Bygraves; and Garrison Keillor, whose books I don't always like, but never leave unfinished. He may also be the best compiler of poetry who ever walked the earth.
Book you've faked reading:
The Canterbury Tales:
When that April is, with his showers swoot,
The drought of March hath pierced to the root,
And bathed every vein in such licour,
At that time you can kiss my large white ass....

Book you're an evangelist for:
The Queen's Gambit by Walter Tevis. Should be a book read by every intelligent young woman. Or young man. Maybe.
Book you've bought for the cover:
Never happened. I'm a browser, and I always look inside first. Oh, wait: I think I bought the spreadsheet book by the cover.
Book that changed your life:
The Pine Barrens by John McPhee. Taught me how to report, and then write what I'd seen.
Favorite line from a book:
Opening lines from the King James Version of the Bible:
"In the beginning God created the heaven and the earth. And the earth was without form, and void; and darkness was upon the face of the deep. And the Spirit of God moved upon the face of the waters. And God said, Let there be light: and there was light."
Book you want to read again for the first time:
The Three Musketeers, Alexandre Dumas.
Book Review
Fiction
When We Danced on Water
by Evan Fallenberg
French Leave
by Anna Gavalda , trans. by Alison Anderson
Miss New India
by Bharati Mukherjee
Saints and Sinners
by Edna O'Brien
The Year We Left Home
by Jean Thompson
Mystery & Thriller

The Snowman
by Jo Nesbø , trans. by Don Bartlett
Science Fiction & Fantasy
The White Devil
by Justin Evans
Nonfiction
They Fight Like Soldiers, They Die Like Children
by Roméo Dallaire; foreword by Ishmael Beah
Biography & Memoir
Small Memories
by Jose Saramago , trans. by Margaret Jull Costa
Sports
Nobody's Perfect: Two Men, One Call, and a Game for Baseball History
by Armando Galarraga , Jim Joyce with Daniel Paisner
Children's & Young Adult
Divergent
by Veronica Roth
--- SPECIAL ADVERTORIAL OFFERINGS ---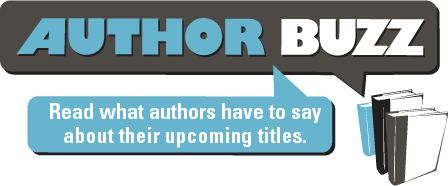 Dear Reader,

When I'm researching a book and find something that gives me chills, I pay attention. A woman disguised as a man gave birth in a Civil War prison camp. 30,000 men and no one noticed a woman until that newborn baby cried. This became the inspiration for Tried and True, and I hope you have as much fun reading it as I had writing it. For a chance to win one of the five copies of Tried and True, email mary@maryconnealy.com.

http://maryconnealy.com/




Publisher: Bethany House Publishers

Pub Date: 09/01/2014

ISBN:
9780764211782

List Price: $14.99
Dear Reader,

Publisher's Weekly says of my true stories, imagined: "Kirkpatrick is a master at using fiction to illuminate history's truths." In A Light in the Wilderness Letitia Carson, a freed slave, hopes for safety in the new Oregon Territory. What she finds instead is how challenges shape us and the importance of friends and faith in our becoming the strong individuals we are meant to be. Please email revellcontests@gmail.com to win 1 of 5 books.

Thanks for making room in your lives for my stories,

Jane Kirkpatrick
www.jkbooks.com




Publisher: Revell, a division of Baker Publishing Group

Pub Date: 09/02/2014

ISBN:
9780800722319

List Price: $14.99
Dear Reader,

In THE MOMENT OF EVERYTHING, Maggie Duprès is "involuntarily separated from payroll" at a Silicon Valley startup and whiling away her days in Dragonfly Used Books. There she finds a battered copy of LADY CHATTERLEY'S LOVER with love notes in the margins from two besotted lovers of long ago. What Maggie finds in her search for the lovers and their fate changes everything. Email me@shellyking.com with the subject line "TMOE giveaway" to win one of five books!




Publisher: Grand Central Publishing

Pub Date: 09/02/2014

ISBN:
9781455546794

List Price: $15.00
Dear Reader,

What is the toll of emotional abuse? Maddy's husband is her greatest blessing and biggest curse. Brilliant and charming when he chooses, Ben turns into a raging bull when crossed—and Maddy never knew what would cross him. Accidents of Marriage examines the effect of a tragic accident on a family, exploring unintended consequences, traumatic injury and children lost in the shuffle. NYT Bestselling author Liane Moriarty deemed it "both unputdownable and unforgettable." Email me at randy@randysusanmeyers.com to win one of five signed copies!

Randy Susan Meyers
www.randysusanmeyers.com




Publisher: Atria/
Simon & Schuster

Pub Date: 09/02/2014

ISBN:
9781451673043

List Price: $25.00