Reading E-Reader Readers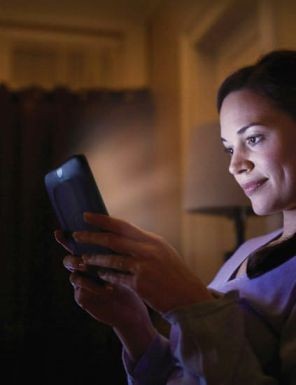 It's like an old Soviet joke: in brave new digital world, you do not read e-reader, e-reader reads you.
The Wall Street Journal details how e-reader makers are monitoring reading habits of consumers. "The major new players in e-book publishing--Amazon, Apple and Google--can easily track how far readers are getting in books, how long they spend reading them and which search terms they use to find books. Book apps for tablets like the iPad, Kindle Fire and Nook record how many times readers open the app and how much time they spend reading. Retailers and some publishers are beginning to sift through the data, gaining unprecedented insight into how people engage with books."
In the case of Barnes & Noble, which focuses on groups of readers rather than individuals, "data collected from Nooks reveals, for example, how far readers get in particular books, how quickly they read and how readers of particular genres engage with books."
The company has found that "nonfiction books tend to be read in fits and starts, while novels are generally read straight through, and that nonfiction books, particularly long ones, tend to get dropped earlier. Science-fiction, romance and crime-fiction fans often read more books more quickly than readers of literary fiction do, and finish most of the books they start. Readers of literary fiction quit books more often and tend skip around between books."
Jim Hilt, B&N's v-p of e-books, told the Journal that the company is starting "to share their insights with publishers to help them create books that better hold people's attention." It has also introduced shorter nonfiction works called Nook Snaps on "topics ranging from weight loss and religion to the Occupy Wall Street movement."
For its part, Amazon, which has Kindle users sign an agreement allowing it store information from the device, "can identify which passages of digital books are popular with readers, and shares some of this data publicly on its website through features such as its 'most highlighted passages' list. Readers digitally 'highlight' selections using a button on the Kindle; they can also opt to see the lines commonly highlighted by other readers as they read a book. Amazon aggregates these selections to see what gets underlined the most. Topping the list is the line from the Hunger Games trilogy. It is followed by the opening sentence of Pride and Prejudice."
The trend, of course, raises many issue concerning privacy even as many welcome finding out more about readers' habits. The article goes into great detail on the subjects.