Arctic Tern Books Opens in Rockland, Maine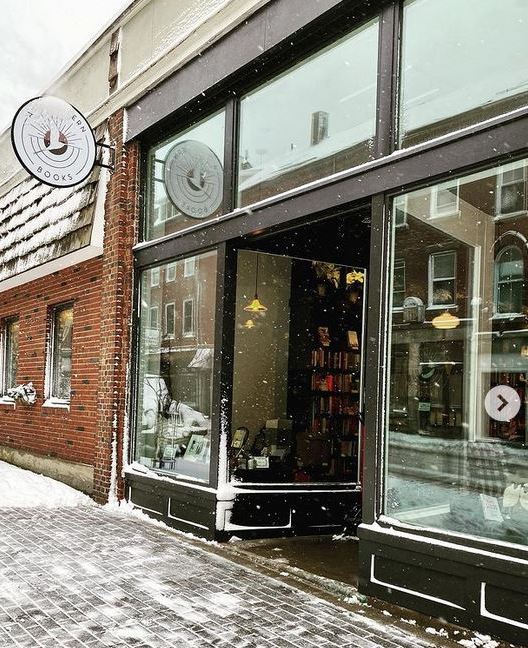 Arctic Tern Books, "a place for discovery," has opened in Rockland, Maine, the Penobscot Bay Pilot reported. The store is named after the migratory bird that travels from pole to pole every year.
Owner Allison Worden told the newspaper, "I've curated this store with the underlying belief that bookstores are a place for discovery. You'll see a lot of books in here about and written by people from other cultures, as well as books that teach and heal. Books have the power to take people wherever they want to go--whether it's somewhere back in time, or into someone else's life, or on a personal journey."
As the bookshop put it, "We believe each individual is on a very specific and personal journey and books are one of life's most enriching pleasures. The right book discovered at a precise moment in time can change the trajectory of a life, bridge an uncomfortable divide, heal a wounded spirit, spark unbridled joy. To aid serendipitous discovery, we offer curated journeys comprised of books from a variety of genres."
Before opening Arctic Tern in November, Worden had spent her entire career in academic publishing, mostly managing scientific journals and books, but had wanted to open a bookstore for some time. She grew up in a remote town in Australia, and "books were my very first love in life... they were how I explored the world."
The Penobscot Bay Pilot described Worden's aesthetic as "intuitive, intimate, and nurturing," which stems from her experience caring for her sister. "In 2013, my only sister was diagnosed with Stage IV breast cancer," she said. "I become her primary caregiver, and as I walked that journey with her and saw so many people suffering, it opened my eyes to the incredible amount of pain that people are experiencing. During that time, whenever I would go into a place that felt peaceful and restorative, it was such a gift. While I was caring for my sister, I knew I wanted to do that someday for people--just provide that space where peace and something close to hope was available."
---

---