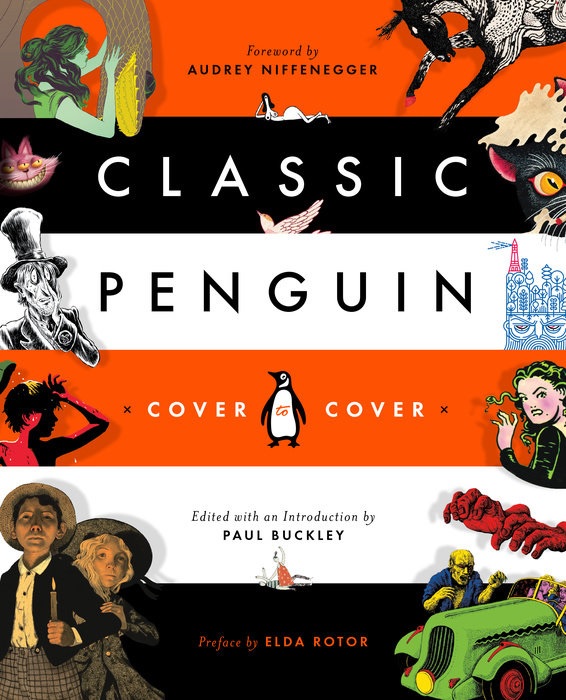 "They say you can't judge a book by its cover. But when the book is a classic, you don't have to--that book has already been judged many times over whilst sporting wildly different covers," writes Audrey Niffenegger (The Time Traveler's Wife) in her foreword to Classic Penguin: Cover to Cover, a graphic retrospective of covers spanning the last several years of Paul Buckley's two-decade tenure as creative director of Penguin Classics.
"To me the beauty of packaging the Classics is often what others see as the curse--these books, these covers have each been done over a million times, and that is exactly what frees us up to go a bit out of left field with this very well-known material," says Buckley in his introduction to Classic Penguin. This out-of-left-field approach results in Penguin Classics covers that are visually stunning, thought provoking and always original. From the alphabetized eroticism of Kama Sutra to the be-monocled cosmic horrors of The Call of Cthulhu and Other Weird Stories, Penguin Classics delivers something new when packaging something old.
But Cover to Cover is more than a stimulating catalogue of cover art. Each entry includes insights from Buckley and the illustrators themselves, a look into the creative process behind so many memorable designs. "We're trying to give it more content than a typical art and design book," Buckley says. "We're looking at publishing from inside the house and reading about what authors think about their covers." One of these insider perspectives is from James Franco, the actor and author, who also created the cover for a new translation of Hermann Hesse's Demian.
This potent mix of process and product gives this retrospective a promising future. Buckley says he "wanted it to be much more than an anniversary item. We want it to have shelf life past that, to be inclusive, for the NPR crowd, for people who read the New York Times Book Review." Cover to Cover certainly covers that.